Saluc company located in Callenelle is the south of Belgium is the world leader in production and marketing of the high quality billard balls under the world famous brand name ARAMITH®. Saluc company is well known for its creativity, flexibility, technical know how, quality management and has developped one value : the Know how to Entertain. it was time for a new table concept : a dining table and a pool table, all in one but in a modern sleek design and no more this classic or rustic heavy looking wooden table we usually find in the pool table stores. Our target was inspired by one baseline : « Let's design a table my wife will accept in her living room». The
Fusion table
is the result of several months of trends watching, brain storming, new technology developments and prototype testing. A whole designers and engineers team at Saluc decided to make this dream a reality at an affordable price level. They followed the vision of a table with nice proportions getting horizontality, elegance and lightness but they also bring many technological innovations to solve some problems. They chose modern design lines and new components like metal steel but also warm and noble components like wood an natural stone inviting to luxury sensations. From this table concept they are now developping a full modern and multifunctional furniture range and even a led lighting system. Enjoy the Fusiontables collection!
FUSIONTABLES Product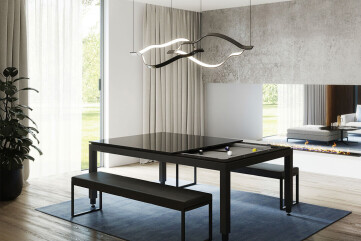 Black Metal Line
FUSIONTABLES
The Fusiontables steel sleek modern design billiard table model has a structure of either black (or white or stainless) steel, and comes in a wide ran...
Other Furniture Products
Member Promotion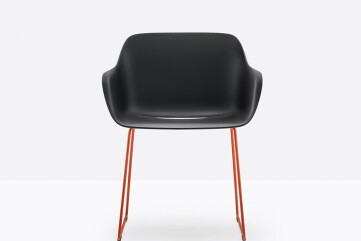 Babila XL 2744
PEDRALI
Babila XL fits harmoniously within a collection poised between tradition and innovation. An armchair with a polypropylene shell stands out for the lar...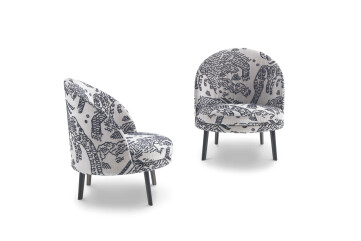 Jules & Jim
arflex
Named after the famous French movie by Francois Truffaut, Jules & Jim are two easy chairs with a high degree of seating comfort. Jules is the smal...
Our Products are Used in Projects by
Projects with Products from FUSIONTABLES
Inspiration in Furniture
Member Promotion
Hu Yanyun

Image Courtesy Vondom

Image Courtesy Vondom

Image Courtesy Vondom

Image Courtesy Vondom

Image Courtesy Vondom

Image Courtesy Vondom

Image Courtesy Vondom
HQ
FUSIONTABLES Callenelle
Rue de Tournai 2, Callenelle, Belgium
Is this your brand and would you like to remove content from other manufacturers on your brand page?
Contact Archello