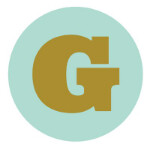 Ghislaine Viñas Interior Design
Ghislaine Viñas Interior Design
Ghislaine Viñas is a radical visionary whose renown stems from her studio's award-winning, international interior design, product design and creative direction. Originally from the Netherlands and raised in South Africa, Ghislaine launched her design studio in 1999 in New York City, which still functions as the nucleus for the Ghislaine Viñas brand, and a laboratory for all of her creative endeavors.
Regardless of setting or scale, mode or medium, the studio's DNA is wholeheartedly present in all of its projects worldwide, guided by Ghislaine's instinctive intrigue for dramatic compositions and playful color contrasts. Inspired by materials and mediums yet explored, Ghislaine Viñas has produced her exuberant designs within the realms of residential, hospitality, and commercial interiors, as well as product design. She has led multiple partnerships with top home furnishings companies on extensive collections of custom pieces, bringing to life continued explorations of the studio's appetite for out-of-bounds color play, formal idiosyncrasy, and boisterous scale.
The studio's creative outputs are celebrated internationally for its childlike penchant for playfulness, joy and spontaneity. Ghislaine is on ELLE Decor's A-List, was Interior Design Magazine's 2020 Residential Designer of the Year as well as their "Best of Year" nine times, and the recipient of the prestigious Benjamin Moore Hue Award, among others. Her work has been featured in publications such as Architectural Digest, Dwell, ELLE Decor, FRAME, Interior Design Magazine, The New York Times, Vogue, and more.
Ghislaine Viñas Interior Design Offices
HQ
Ghislaine Viñas Interior Design
New York, NY, United States