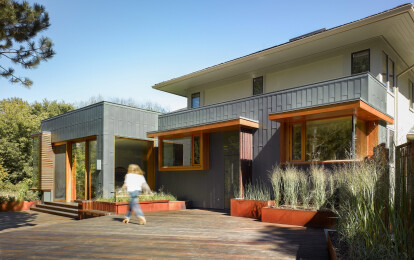 Ben Rahn / A-Frame Inc.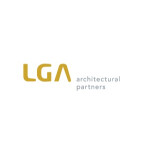 Levitt Goodman Architects
Levitt Goodman Architects Ltd. is an award-winning architecture fi rm that has been providing a wide range of architectural services since its formation in 1989. The fi rm has a proven commitment to providing excellent buildings with a high degree of design expertise. We have received recognition for our architectural work in many forums, such as the prestigious Governor General's Medal of Excellence in Architecture, the 2001 Peter J Marshall Municipal Innovation Award of Excellence and several DX Design Effectiveness Awards, CMHC Best Housing Practices Awards and Urban Institute 'Brownie' Awards. Our designs celebrate the many ways to live and work. The challenges unique to each project are an opportunity to innovate, to be inspired and to demonstrate how good design improves people's lives. We have extensive experience in talking to diverse client groups about their needs and a history of making architecture a rewarding and fulfi lling experience. Collaboration is fundamental to our process. We feel it is essential to generate ideas and work through problems together - in our studio, with our engineers, contractors and, most importantly, with our clients. It is a priority for us to establish and maintain good communication with everyone involved. Accountability, maintaining budgets and attention to detail are ensured by the continuous, hands-on involvement of the principals for the duration of any project. We never lose sight of the context. We know that buildings are part of a bigger picture - socially, environmentally and culturally - and aim to make each design progressive, sensitive and relevant. We like to use energy- and cost-effi cient materials in inventive ways for results that are both design oriented and sustainable. Regardless of the size or type of project, our approach is always technically, aesthetically and economically well informed.
Levitt Goodman Architects Offices
HQ
Levitt Goodman Architects Toronto
533 College Street, Suite 301, Toronto, Canada