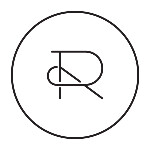 Reflect Architecture Inc.
Reflect Architecture Inc.
Progressive architecture inspired by unique clients
At Reflect Architecture, our work begins with purpose: to create architecture that inspires. This place of inspiration is unique to each client and drives each design choice. Located through a process of discovery and conversation, we work with clients to produce experiential spaces that embody the unique values that motivate them. Committed to progressive thinking that honours integrity of the environment and those who inhabit it, our work looks to reflect the possibilities of architecture.
Every project is a consideration of its people, its place. Centring our work in the today, we utilize relevant, contemporary materials and techniques to realize our clients' diverse perspectives. Accounting for the intersecting conditions of a place–ecology, cultures, community–we work to design responsive spaces.
Committed to honest materials, communications, and principles–we produce architecture that speaks to the way we live today and imagines tomorrow.
Reflect Architecture Inc. Offices
HQ
Reflect Architecture Inc.
507 King Street East, Unit 406 Toronto, ON M5A 1M3, Canada