Archello Awards 2023 has announced its longlist for Building Tech of the Year. The longlists celebrate the very best architecture projects and building products selected from over 1,000 entries for the very first edition of our awards program. The 18 products selected below include acoustic solutions and perforated raised floor panels, insulating glass and retractable roof systems, introduced by manufacturers operating across the globe.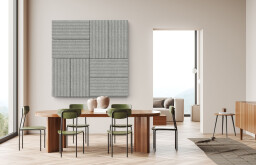 Akomo Tiles
Akomo
Combining Acoustic wellbeing with a timeless interior decoration. The AKOMO Tiles is a modular product range that dress up residential and professional interiors and drastically improve room acoustics. Playful...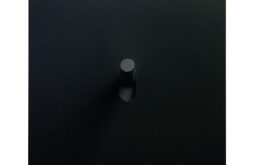 ART D'ARNOULD
BTicino
BTicino and the Legrand Group present the Art d'Arnould, a line of devices dedicated to sophisticated interior projects with a high level of aesthetic customization. Art D'Arnould is a pro...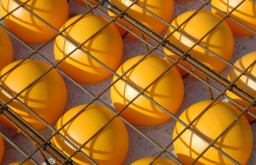 BubbleDeck Technology (Inventor and Licenseholder)
BubbleDeck International A/S
Build more with less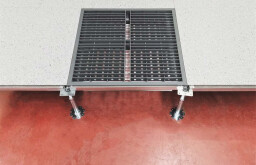 GAMAFLOR PERFORATED PANELS ACCESS FLOOR
Polygroup
GAMAFLOR perforated panels are functional raised access floor solutions. They are made of reinforced smooth steel so they can provide maximum load resistance as well as the highest fire rating. The structure guarantee...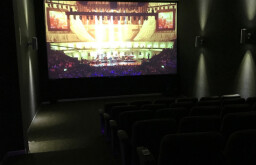 High Contrast Projector Screen Paint
Smarter Surfaces
Smart High Contrast Projector Screen Paint is a high-performance light grey projector screen paint. It is designed to create high...
LAMBERTS LINIT EcoGlass (U-Glass)
GLASFABRIK LAMBERTS
In the first...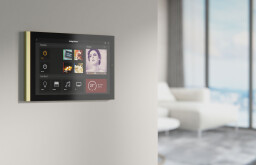 Lena
basalte
Meet Lena, Basalte's new flagship touch interface for Basalte Home! After Lisa and Ellie, big sister Lena is now completing the range as flagship touch display. Lena combines lights, shades, scenes, temperature, music...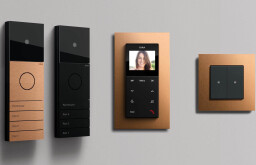 Mix and Match
Gira
Mix and match: Combine Gira products to suit your homeMix and match is at the h...
Optimyst® 86
Glen Dimplex Americas
Introducing the next generation of safe and sustainable fireplaces in a modern format, with state-of-the-art controls and features. The new Optimyst Linear Electric Fireplace combines world-class vapor flame technolog...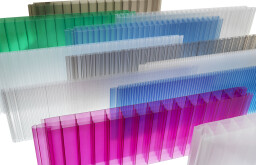 Panelpiù
PolyPiu
Extruded multiwall UV protected polycarbonate interlocking modular system for industrial vertical glazing.
PCS125
Doug Mockett & Company, Inc.
This contemporary power unit has the unique ability to change finishes in a snap. Available in both Satin Gold and Anodized Black, the f...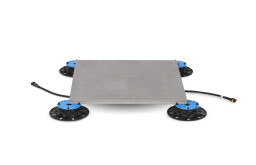 RADIAFLOOR C
Newfloor S.r.l
Radiafloor C is the newest innovation by Newfloor. It is an underfloor heating system which uses the carbon fibre as a resistor. Combined with the X-floor panel, Newfloor creates the perfect solution for a hea...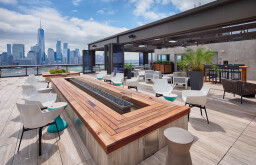 Retractable Roof Skylight DS.SKY.TELE
OpenAire
Custom designed aluminum motorized retractable roofs can be applied to any superstructure, at any scale. We work with architects to develop a solution to meet their vision. The infill material into the aluminum framin...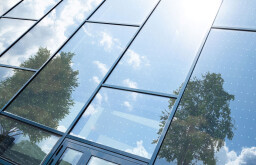 Saflex FlySafe 3D
Saflex
Countless birds die each year from collisions into windows and buildings with glass facades. An increasing number of cities and countries around the world are enacting regulations to address this problem. T...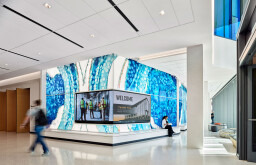 TurnKey™ Fusion Light Wall System
Bendheim
TurnKey™ Fusion Light Wall is a quick-install, UL Listed system that offers integrated lighting with shadow-free illumination in a space-saving design. Built on the success of Bendheim's TurnKey Gl...
Universal Access Point Ceiling Mounts
Wall-Smart Ltd.
WALL-SMART, a multi-award winning manufacturer of innovative mounting hardware that enables a wide variety of smart devices to be recessed flush with wall and ceiling surfaces, introduces a simple, straightforwa...
VacuMax™ Vacuum Insulating Glass (VIG)
Vitro Architectural Glass
VacuMax™ vacuum insulating glass (VIG) by Vitro Architectural Glass integrates with any traditional (and even non-traditional) glazing system to maximize insulation performance. With an R-value of R14⁺,...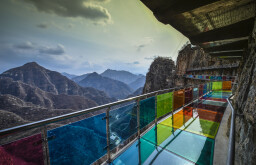 Vanceva Color PVB interlayers
Vanceva Color PVB interlayers
With Vanceva, architects and designers are featuring glass like never before—combining color interlayers to produce more than 69,000 transparent, translucent, or solid colors that create just the right look and...