Just south of Seoul, in Gwanggyo new town, Korea's largest upscale department store franchise asked OMA to design its sixth branch. The store is located in the center of this young development between the Suwon Gwanggyo Lake Park and tall residential towers.
To evoke the nature of the park OMA gave the store a stone-like appearance textured with a mosaic stone façade. A public route is excavated from the stone volume, glazed with multifaceted glass, that connects to a roof garden.
The route gives the store a cultural element. In a series of cascading terraces it offers spaces for exhibitions and performances. OMA envisions Gwanggyo Galleria as a place where retail and culture, city and nature collide.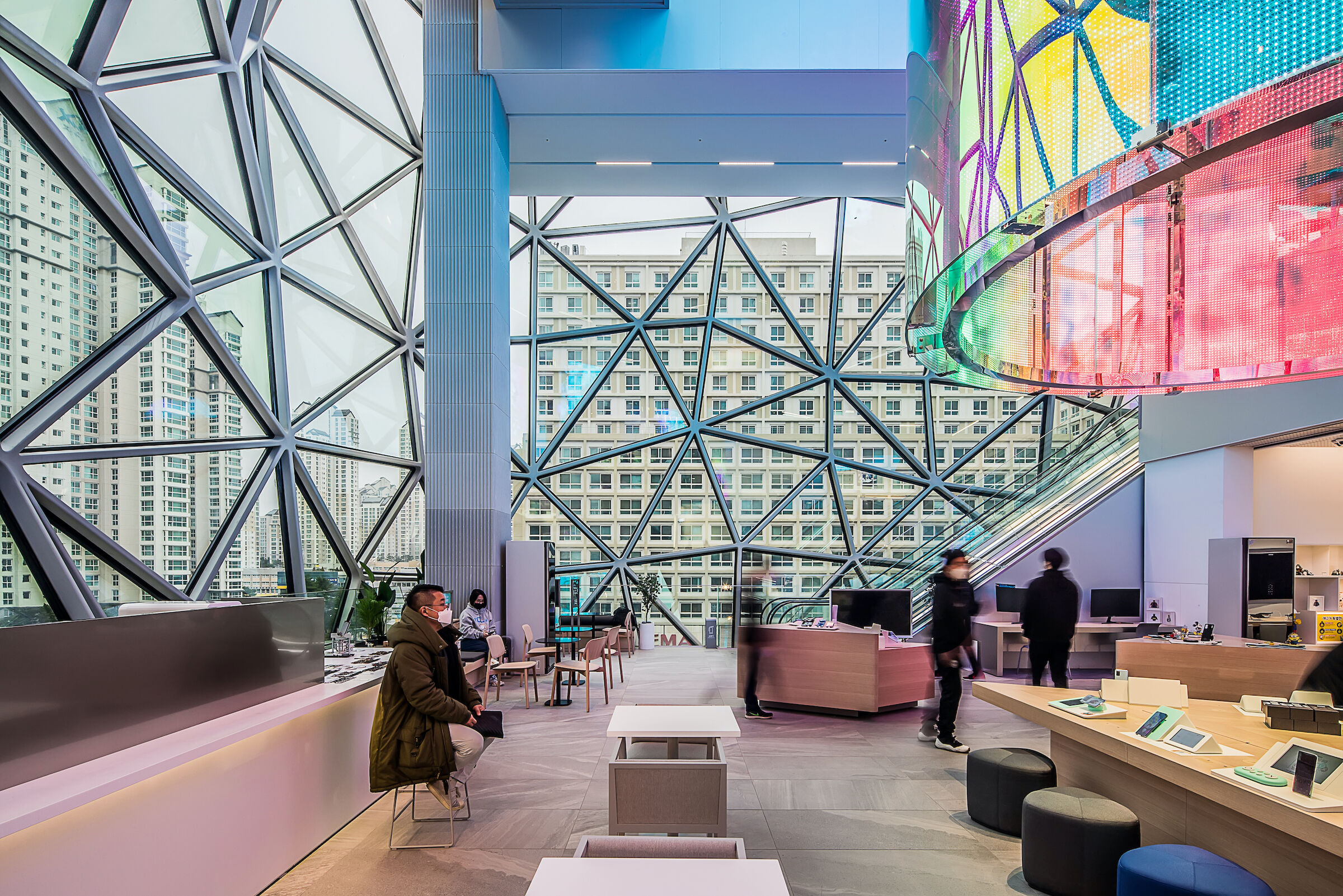 The façade was developed for OMA by consultant VS-A in collaboration with Curtain Wall Consultant Withworks. The executive architect on the project was Gansam.