Located in the city of Antwerp in Belgium, Park + Ride designed by HUB is a large-scale public parking infrastructure that aims to provide a sustainable model for mobility as well as public access to the Antwerp region.
The Park + Ride building acts as a mediator and a point of connection between the various forms of transit through varying transitions at different scales. Being the site of the physical switchover between the individual and public transit nodes, the system encourages the use of public utilities.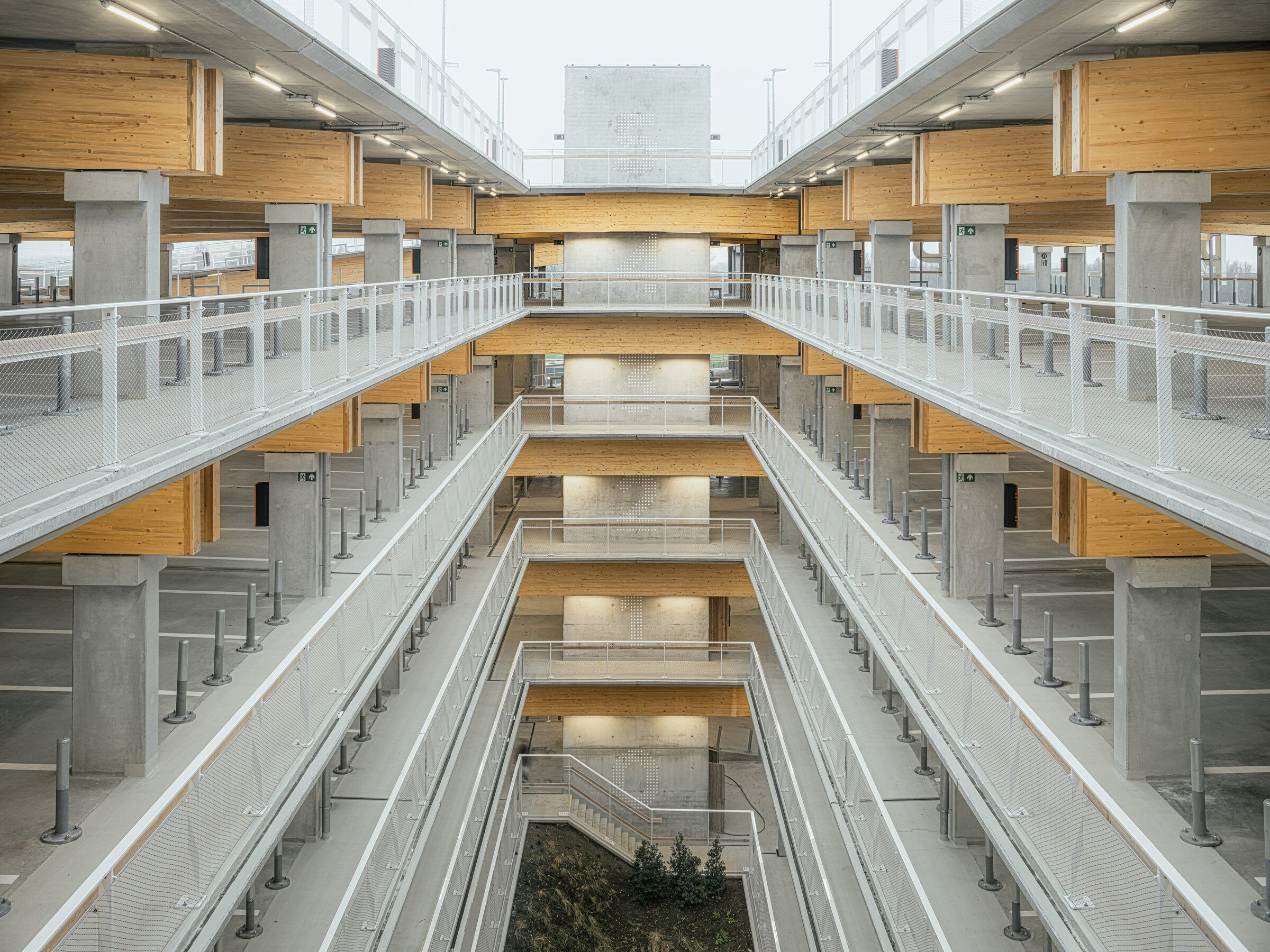 Conceived as a demountable, façade-less hybrid structure of concrete slabs, wooden beams and posts, the project strives for a sustainable and unambiguous design approach. Additionally, the placement of green pockets and the centrally located patios provide ample daylight while serving as a directing channel for the traffic stream.
Laminated wooden beams reduce the embedded CO2 and facilitate greater ceiling heights resulting in rhythmic transparency. Additionally, architectural elements such as concrete spiral staircase provide orientation and give a striking appearance.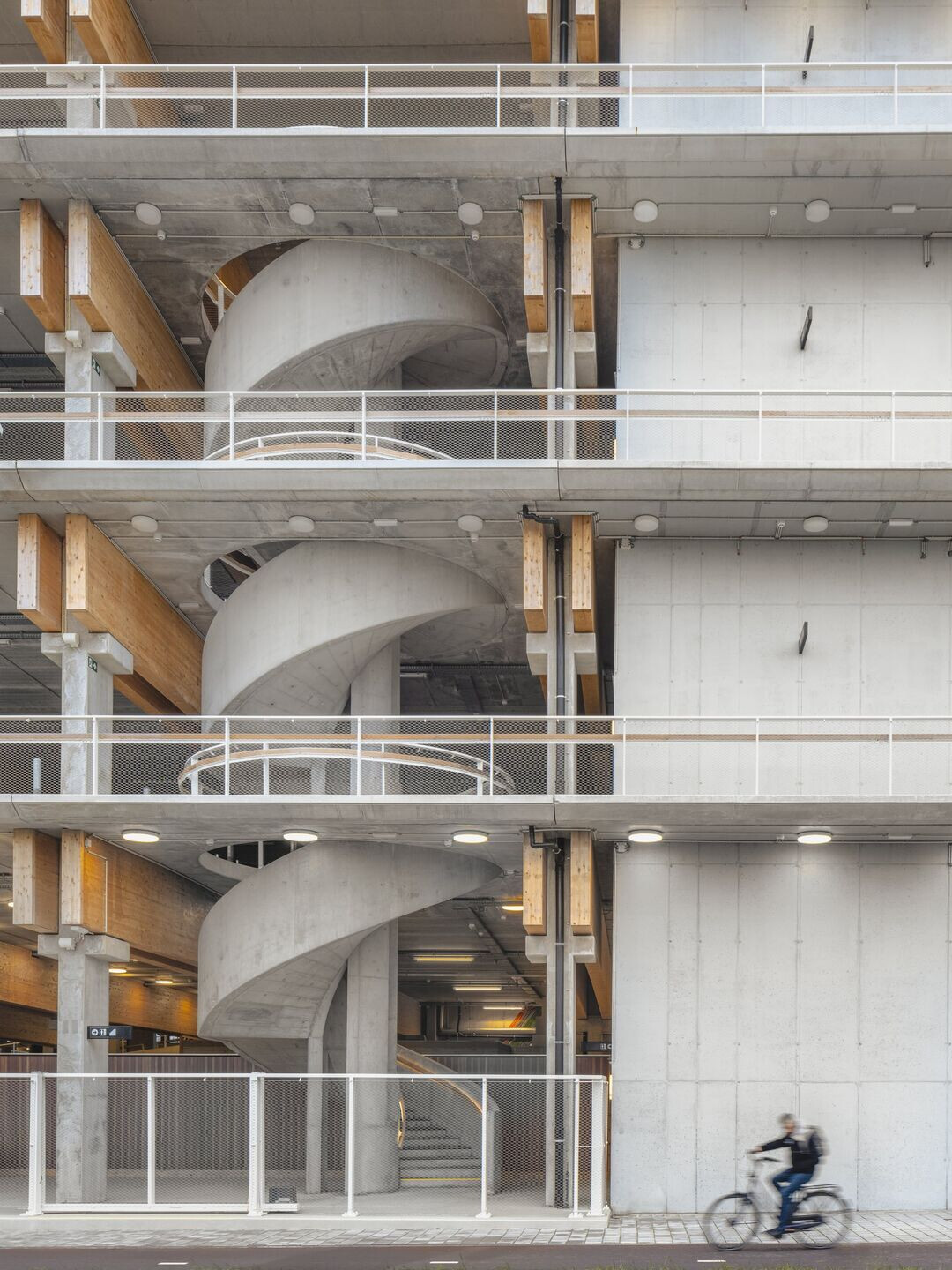 The structure is compactly planned with safe, pedestrian-friendly circulation routes and extended patios, creating recognition and distinct scalability. Therefore, the proposition of shared-use and broad programming in a public parking infrastructure promotes sustainable transfers and a green model for mobility.