Situated on the site of Denmark's largest Refugee camp from World War II, FLUGT by BIG is a museum dedicated to the stories, challenges, emotions, and the spirit of refugees and displaced humans worldwide.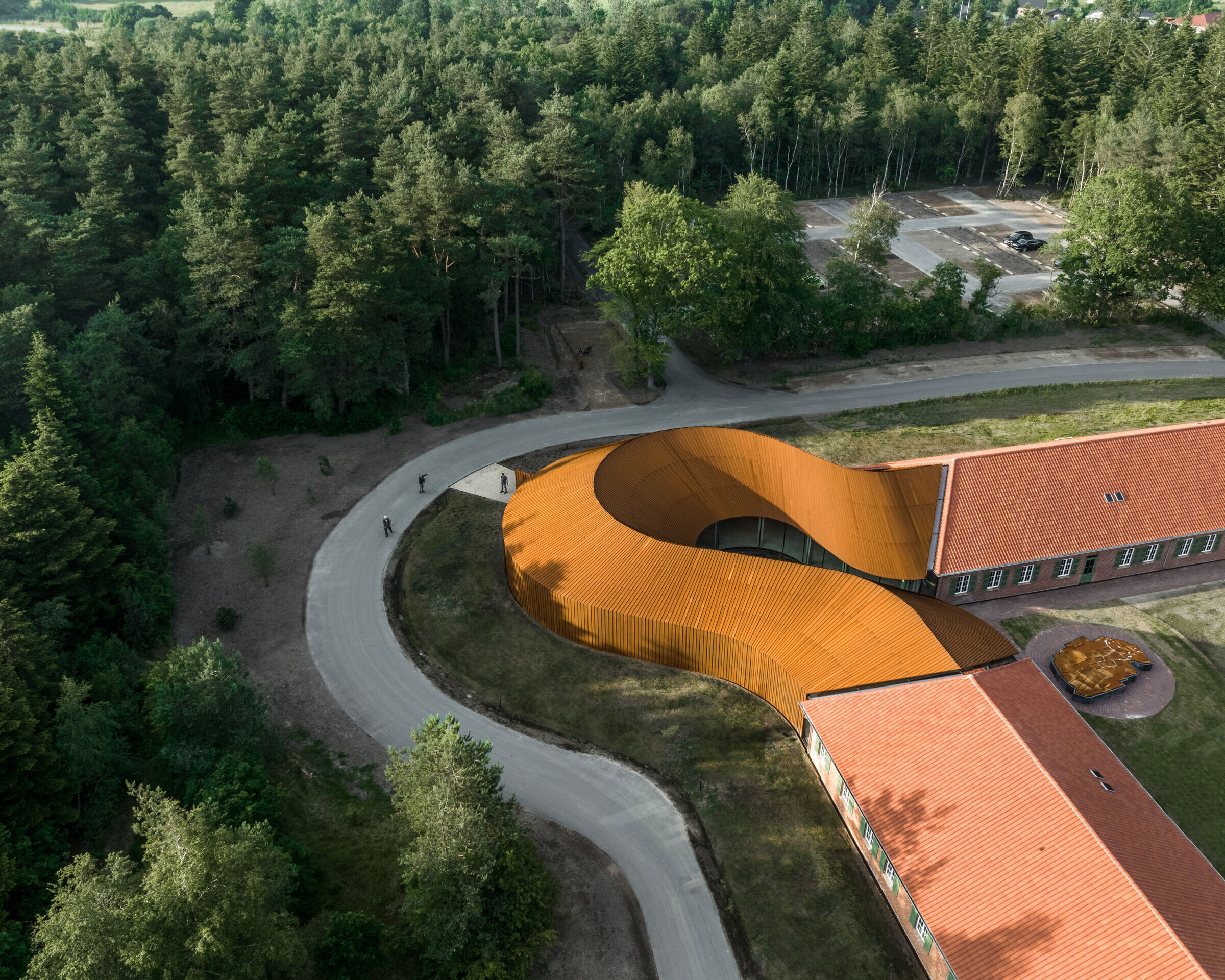 Once the fifth-largest city in Denmark, little of this camp at Oksbøl remains today. However, the plight of the world's refugees is as present and relevant as ever. In acknowledgment of the site's history, BIG adapted and extended the camp's remaining hospital complex into a 1600 m2 museum. The existing hospital comprises two elongated buildings. In addition to their renovation, BIG added 500 m2 to the museum by connecting the two buildings with a soft, curving volume visible from a distance and presenting a welcoming point of arrival for visitors to the museum.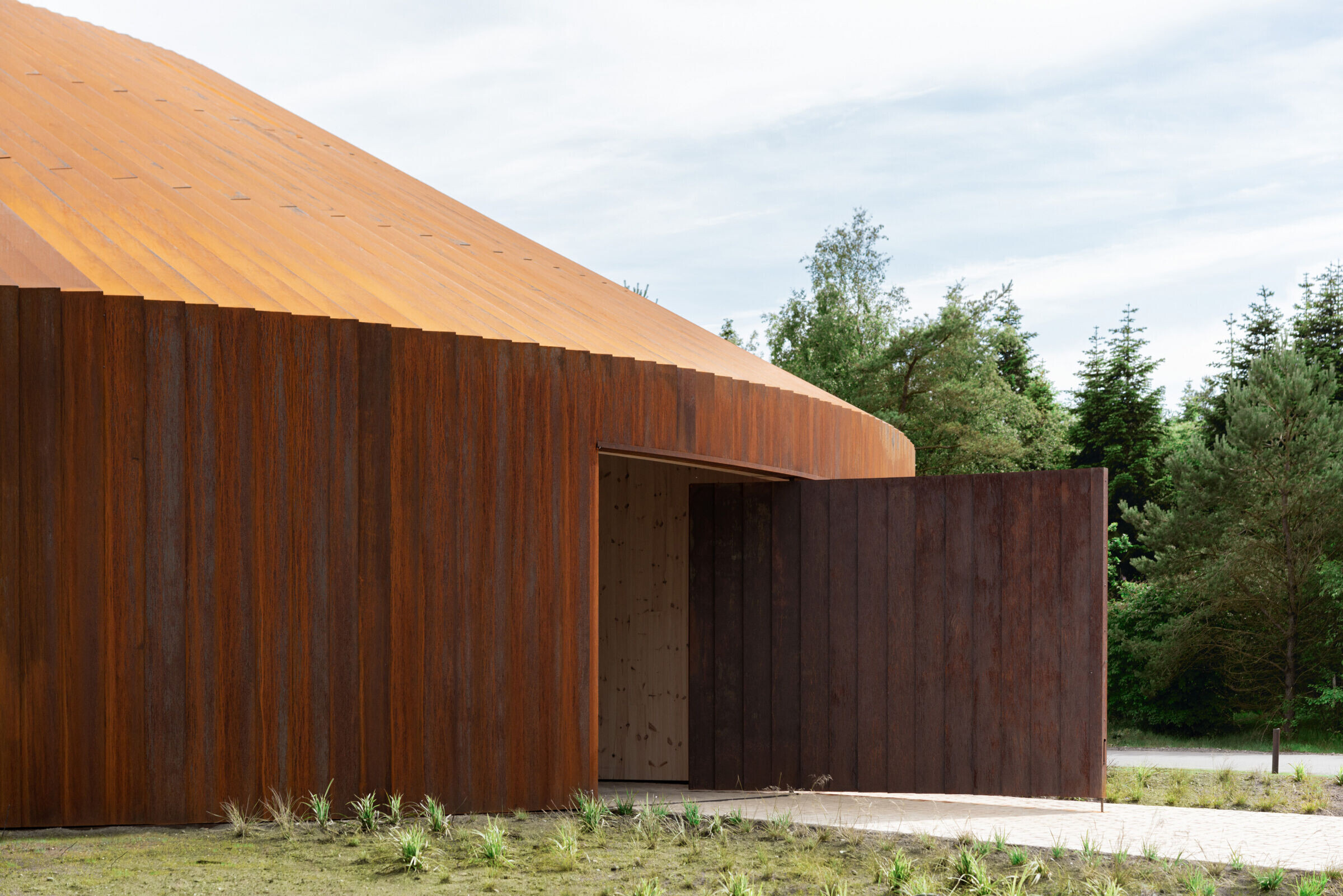 Clad in Corten steel, the new addition blends harmoniously with the red brick of the former hospital buildings. Upon entering, a curving floor-to-ceiling glass wall affords views of the sheltered green courtyard. A small mirror pool in the heart of the courtyard reflects the sky above it. Around the basin, heath planting known from the region emphasizes the area's identity.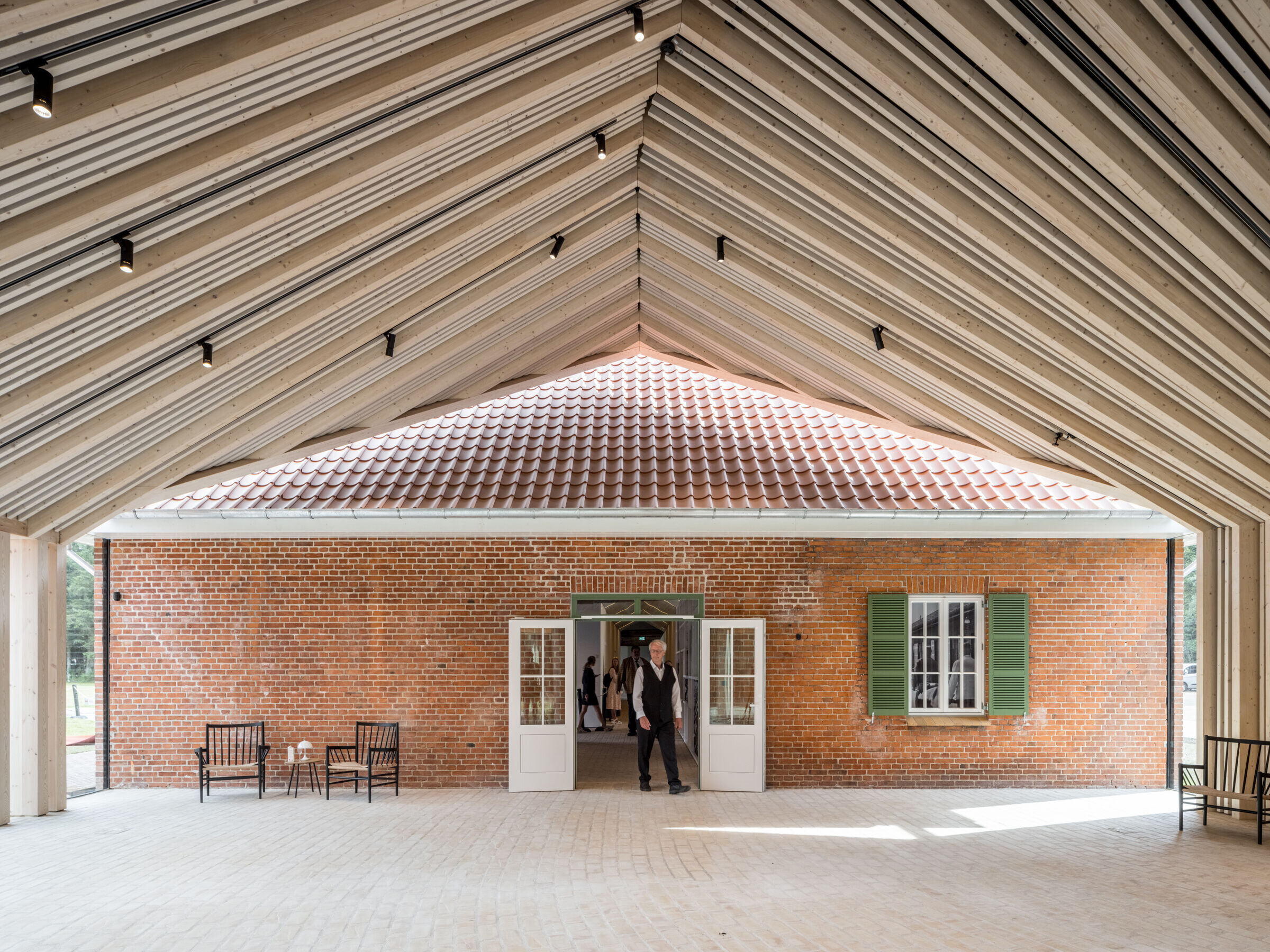 The entry area includes a temporary exhibition space for guests to experience before entering the main museum. From here, the museum's north wing has gallery spaces, while the south wing includes a flexible conference room, more intimate gallery spaces, a café, and back-of-house functions.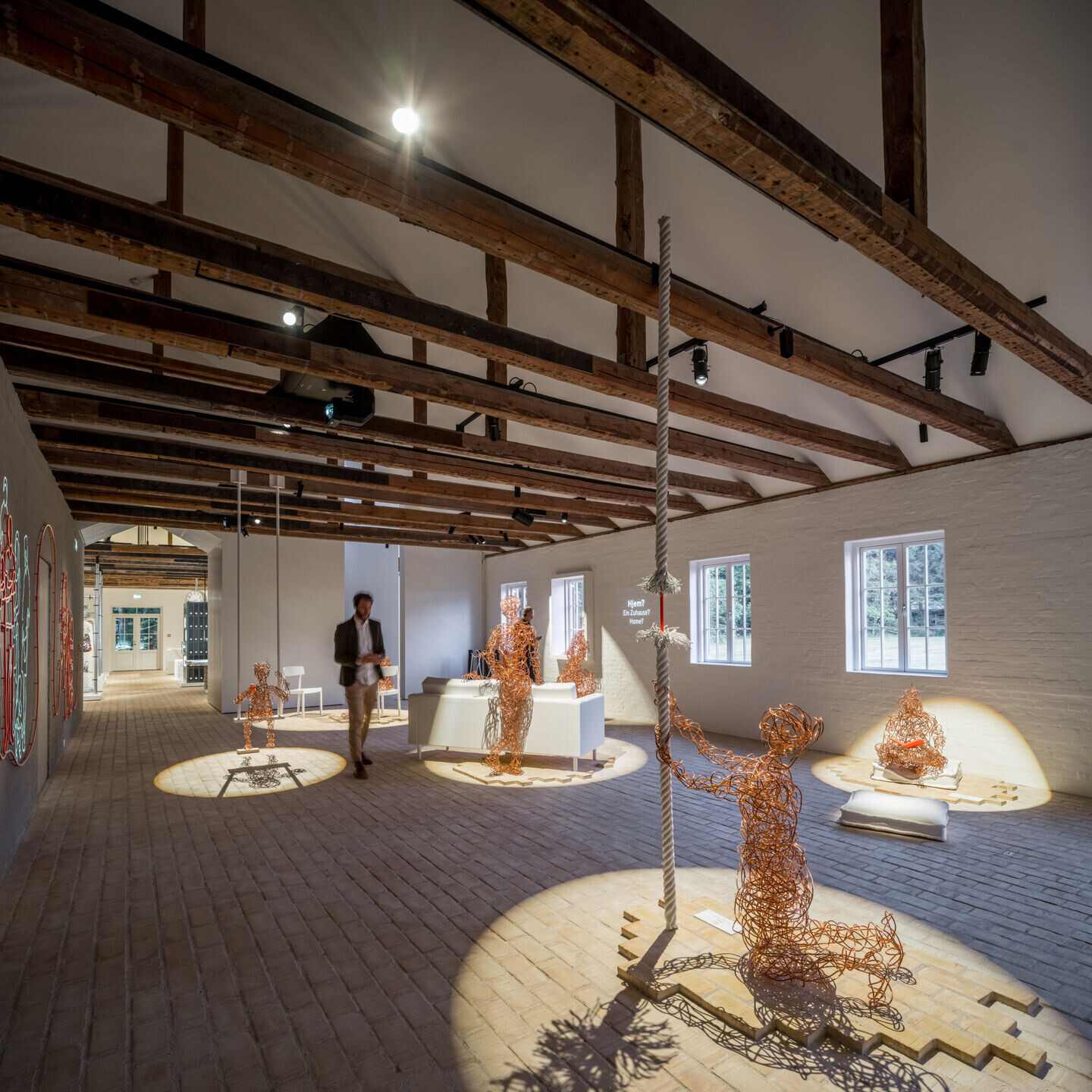 While many of the previously existing hospital room walls were torn down, a number were left intact and stabilized to form the larger exhibition areas. The interior materiality of both wings is the same, with white walls and intersections covered in white painted wood boards oriented according to the angle ceiling line and yellow bricks across the entire museum floor, connecting past and present structures.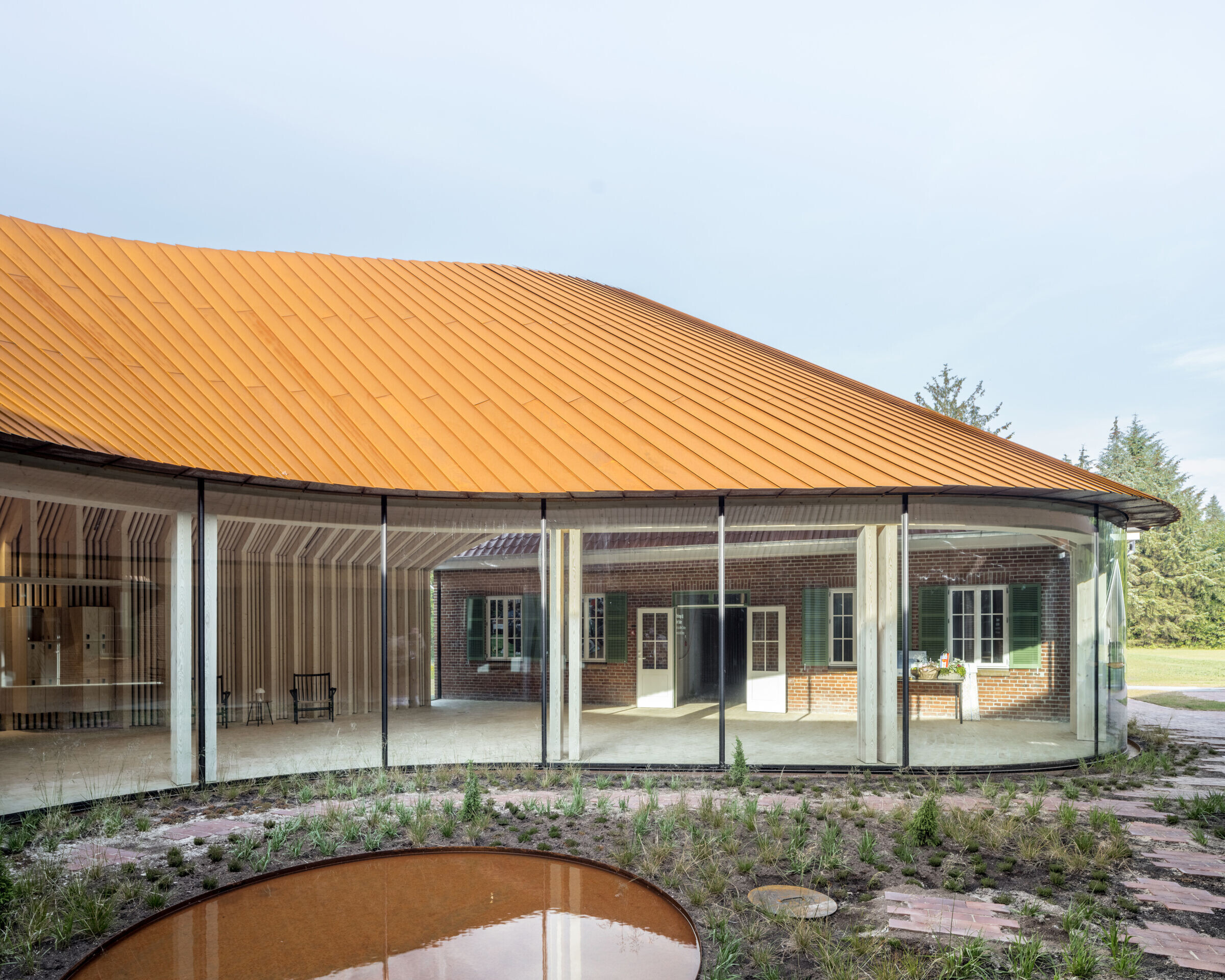 In summary, BIG hopes that visitors leave the museum with a new perspective on Danish history and a new perspective on the refugee experience.