What was the brief?
Our client sought to create an interior that catered to the local market and allowed the easy transit of delivery services like Uber Eats.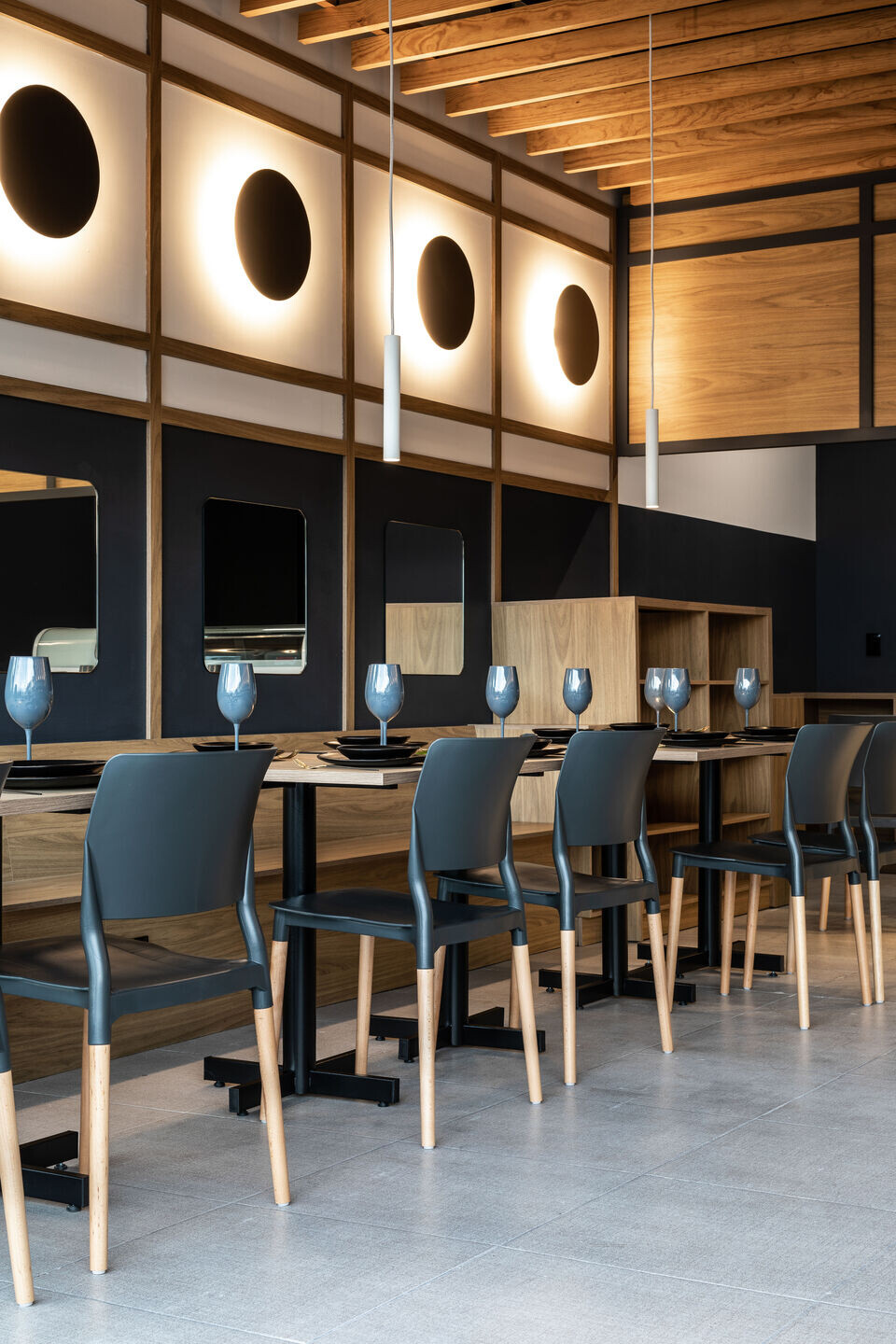 What were the key challenges?
Our concept for this japanese food restaurant wanted to connect with traditional Japanese design elements without seeming thematic. Using clear cherry colored wood and a bi-chromatic color palette connects us with traditional tatami interiors and rice paper sliding doors. The mirrors evoke antique trains from the past and create visual amplitude with the customers.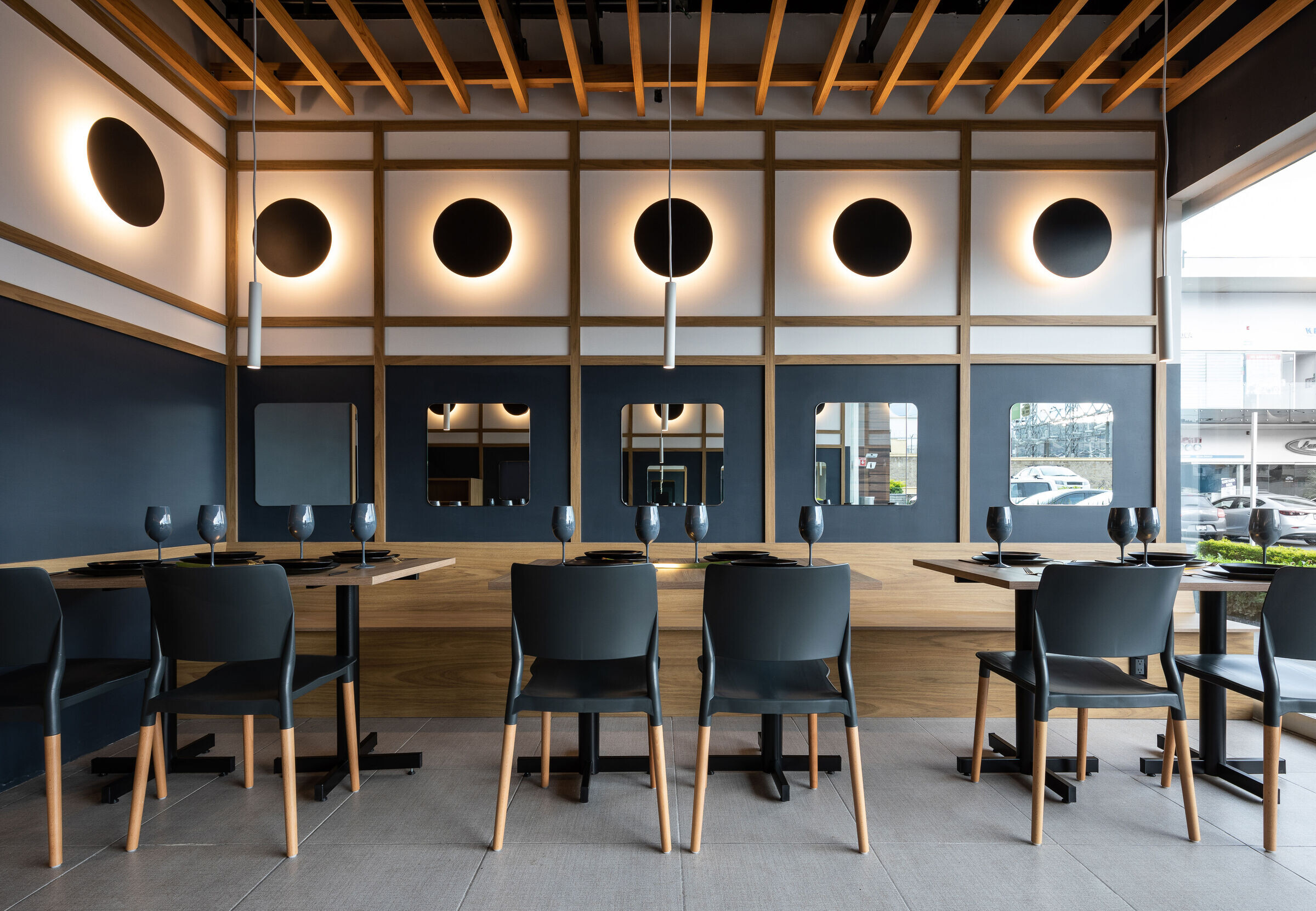 What materials did you choose and why?
We chose cherry colored wood by PROTEAK mixed with natural pine wood to bring warmth into the interior, it also helped us to create a modular division that generated our seating space and roof design.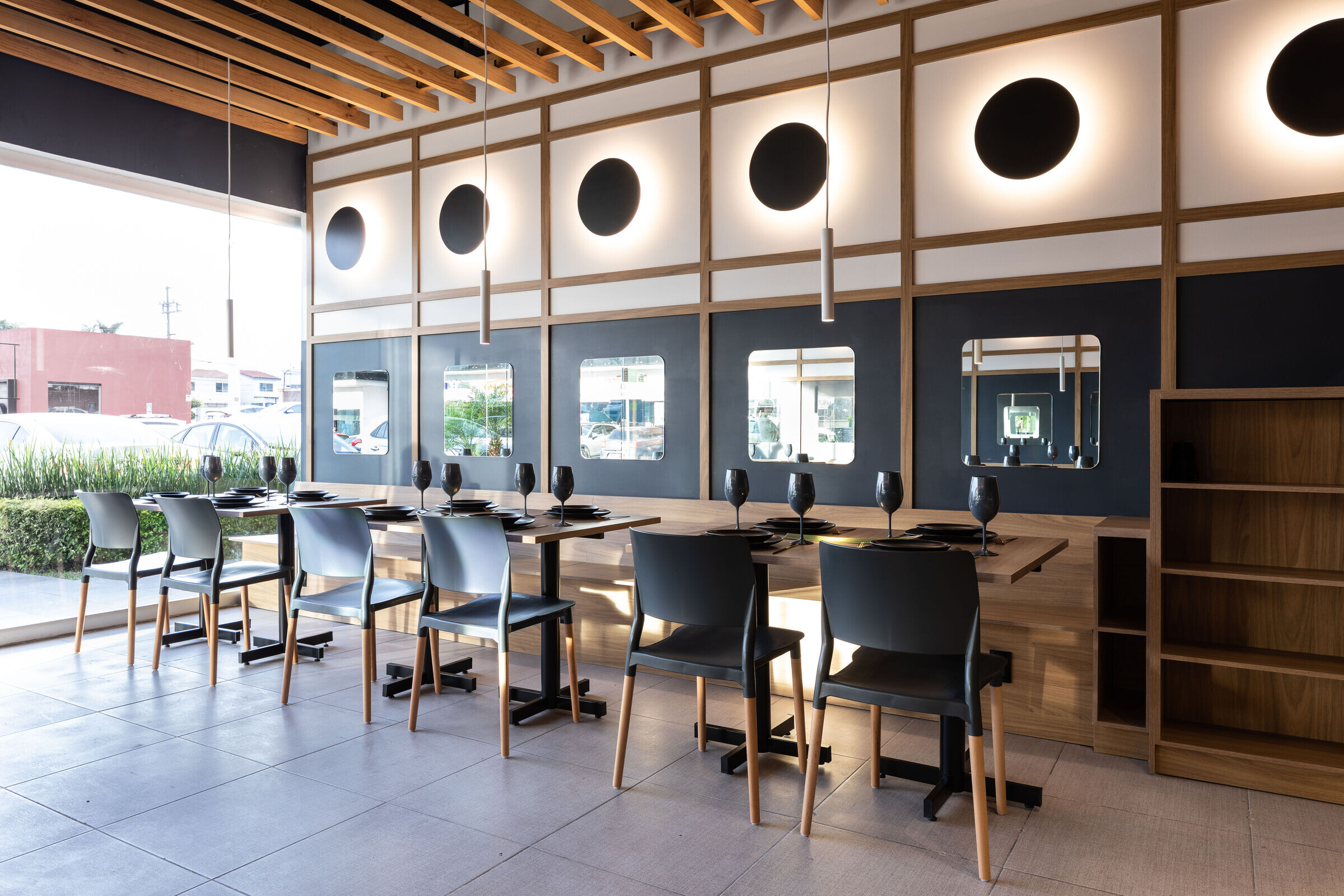 Material Used:
1. Roofing- Pine wood
2. Interior lighting-NEIVA and JUXTA III from TECNOLITE
3. Interior furniture-Bespoke made