100/150 Hooper Street provides a home for a new complex of artisan workshop and manufacturing spaces, the first development of its kind in San Francisco. Located in Mission Bay's Design District, the site brings together more than 50,000 square feet of active maker spaces, which were designed by Pfau Long Architecture in collaboration with FORGE Architecture. Surfacedesign created a shared plaza to connect the project's two buildings and cultivate a sense of community.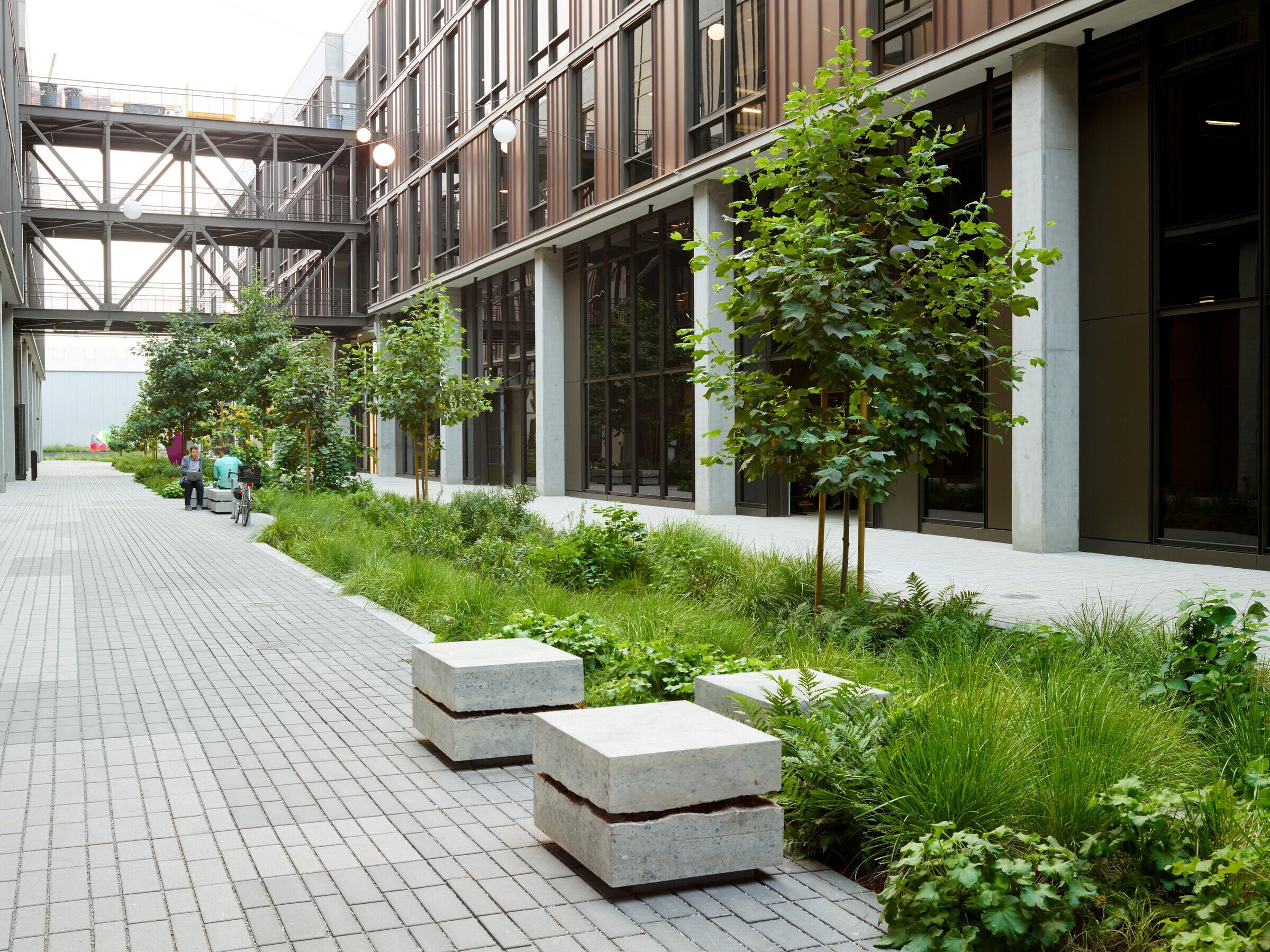 The landscape design was driven by the function of the site, especially of the need to accommodate various types of movement — of materials, of people, of ideas. The exterior space functions as both a front alley and a back alley, depending on the time of day. It is inviting for visitors, who are welcomed into the workshops by roll-up doors at the ground level; but it remains permeable enough to allow large delivery vehicles to be backed up into every maker space, supporting the flow of goods and tools into and out of the site.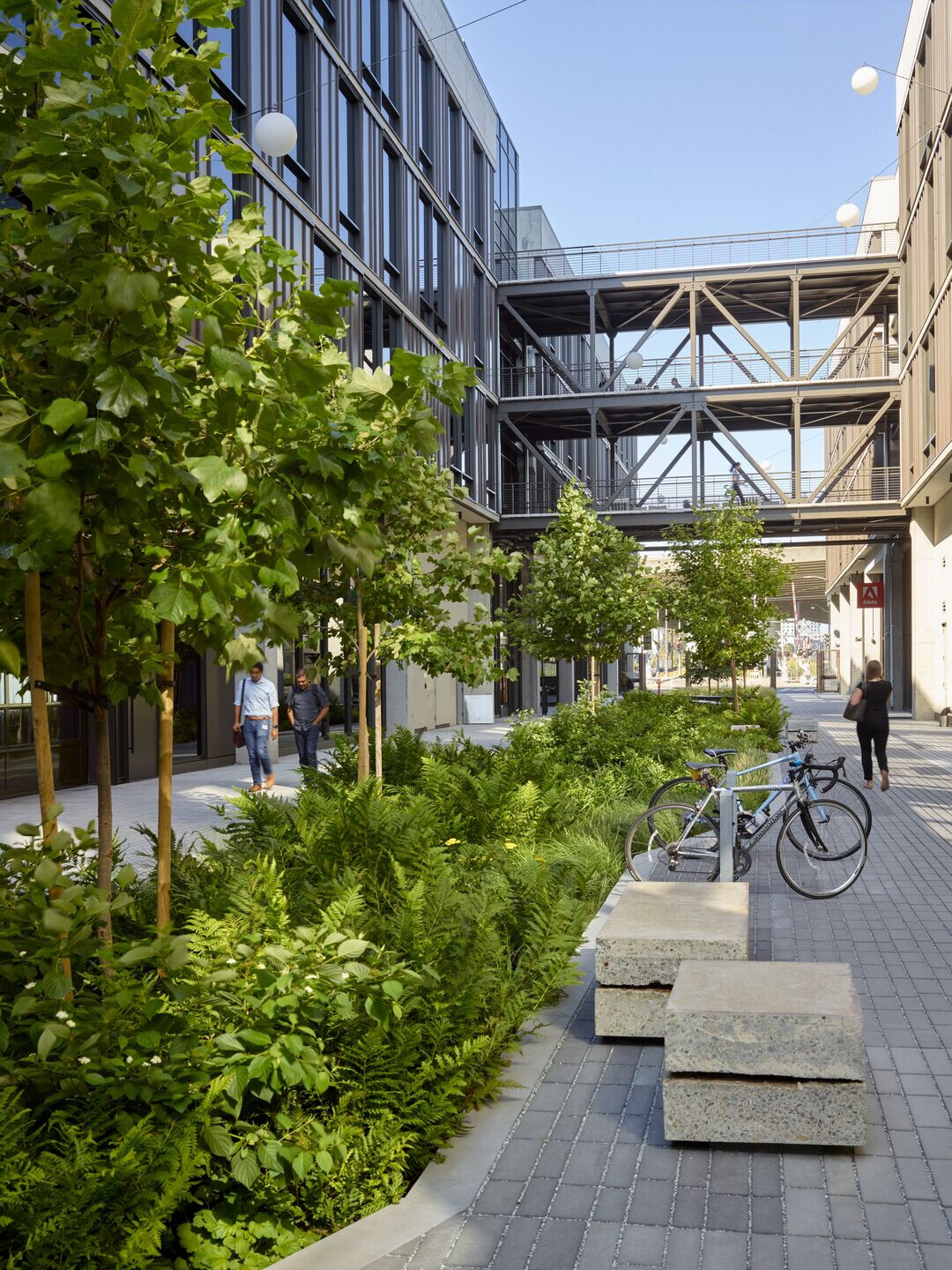 A network of linear bio-retention planters form the spine of the project and create a resilient stormwater land-scape that evokes the California riparian meadow ecology. Grasses make up the foundation planting, with ornamental perennial accents adding seasonal interest. It was important to the designers that the landscape be as lush as possible, providing a respite from and softening the experience of the surrounding neighbor-hood, which is heavily industrial. Framing views of the plantings from the interior workshops was also critical to the design team because of the strong links between innovation and proximity to nature.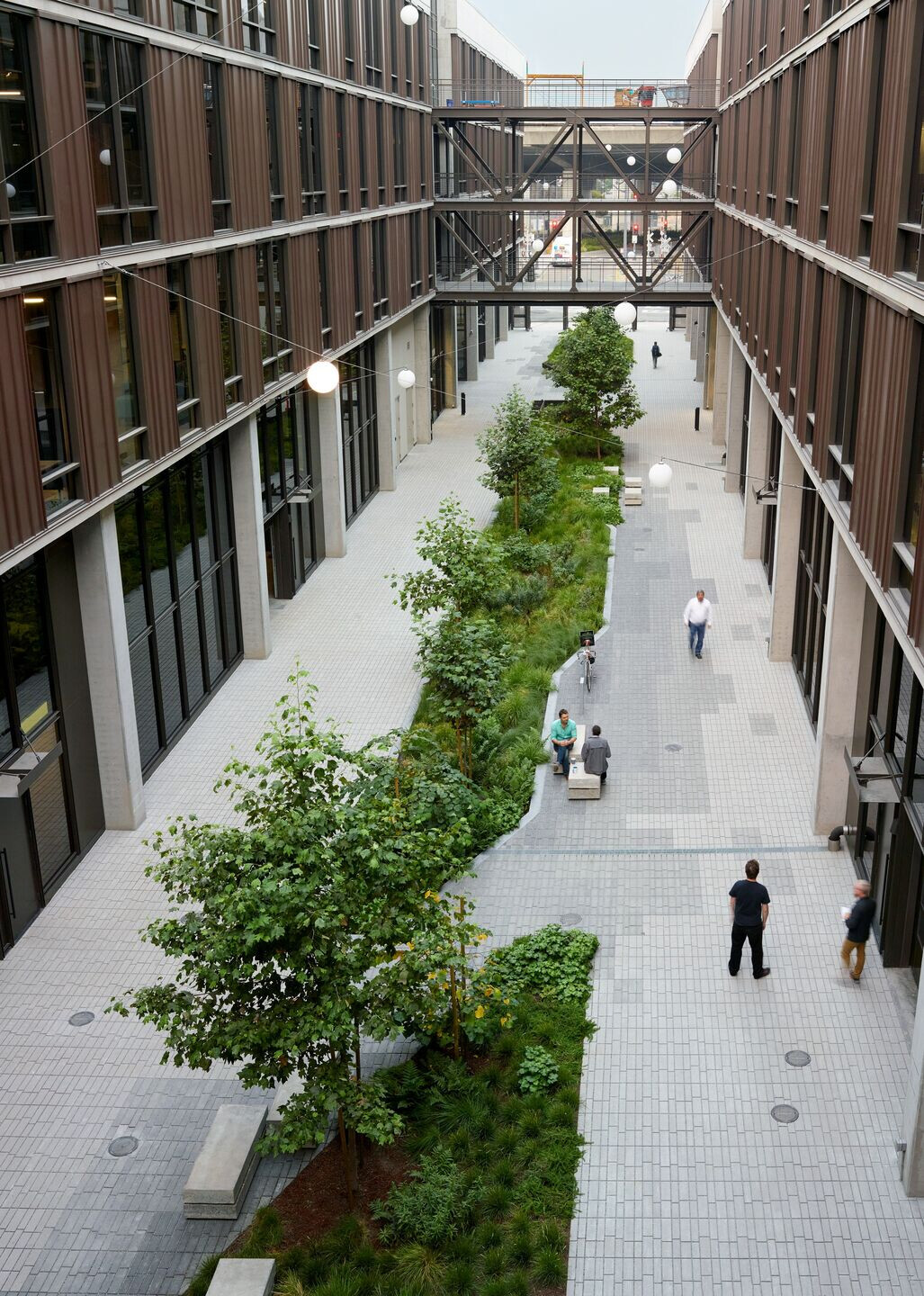 Amphitheater-style seating provides an entry point into the site and each planter is framed by a series of multi-scaled wood and concrete benches, creating informal gathering spaces throughout. The site was formerly a tractor-trailer parking lot that was covered in concrete, some of which was salvaged and used to create the concrete seating elements. The pavers—which are rated for vehicular use—are permeable, helping the site achieve its stormwater goals. For visual interest, the designers used several different shades, laid out in an ombre pattern. The result of the project's elements is a balanced conversation between natural and industrial processes, giving the space a serene, creative atmosphere.