109 OZ is a mixed-use building with retail at grade and residential lofts above. Situated right in the heart of the Ossington strip, this building responds to this vibrant and ever-changing community lined with restaurants.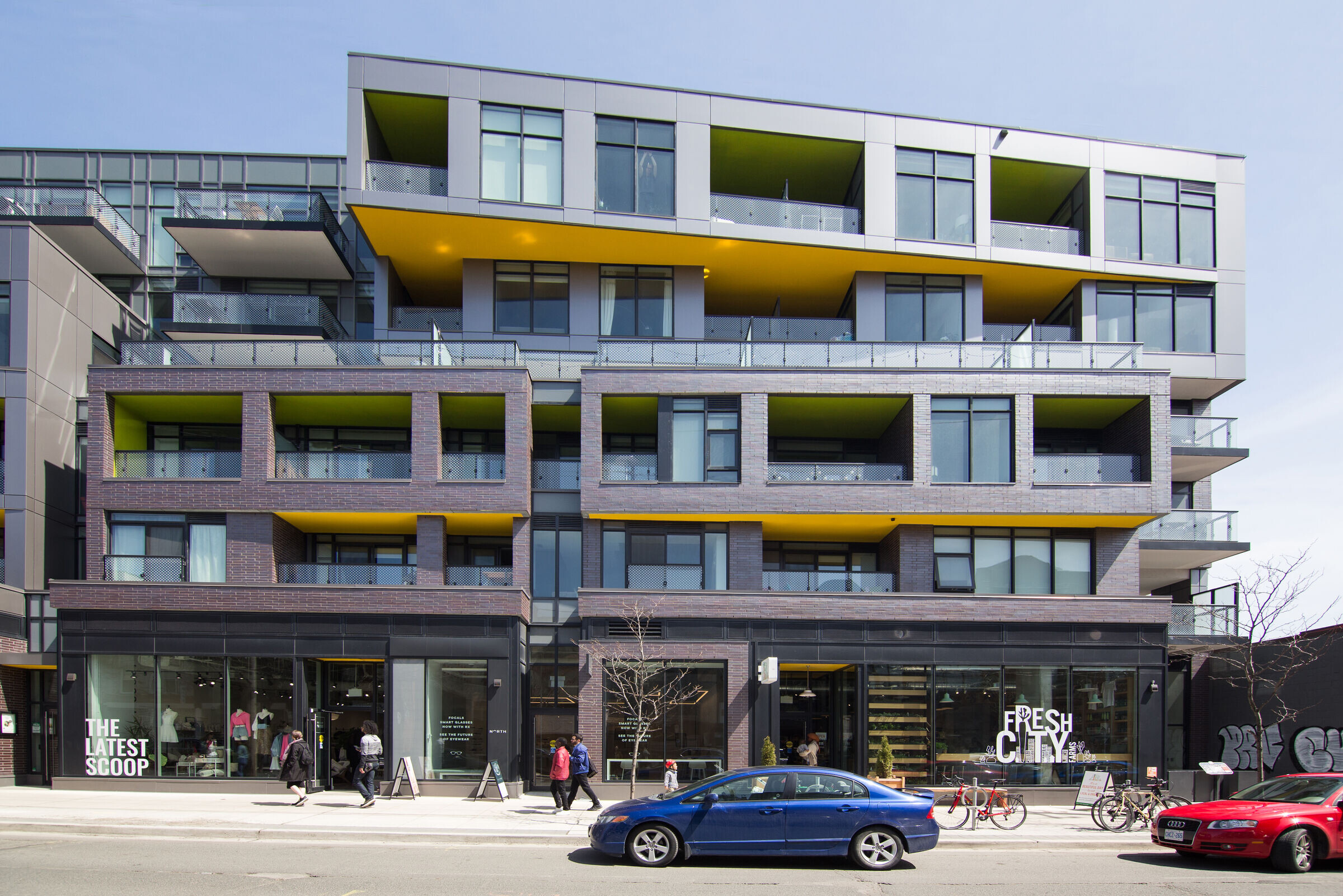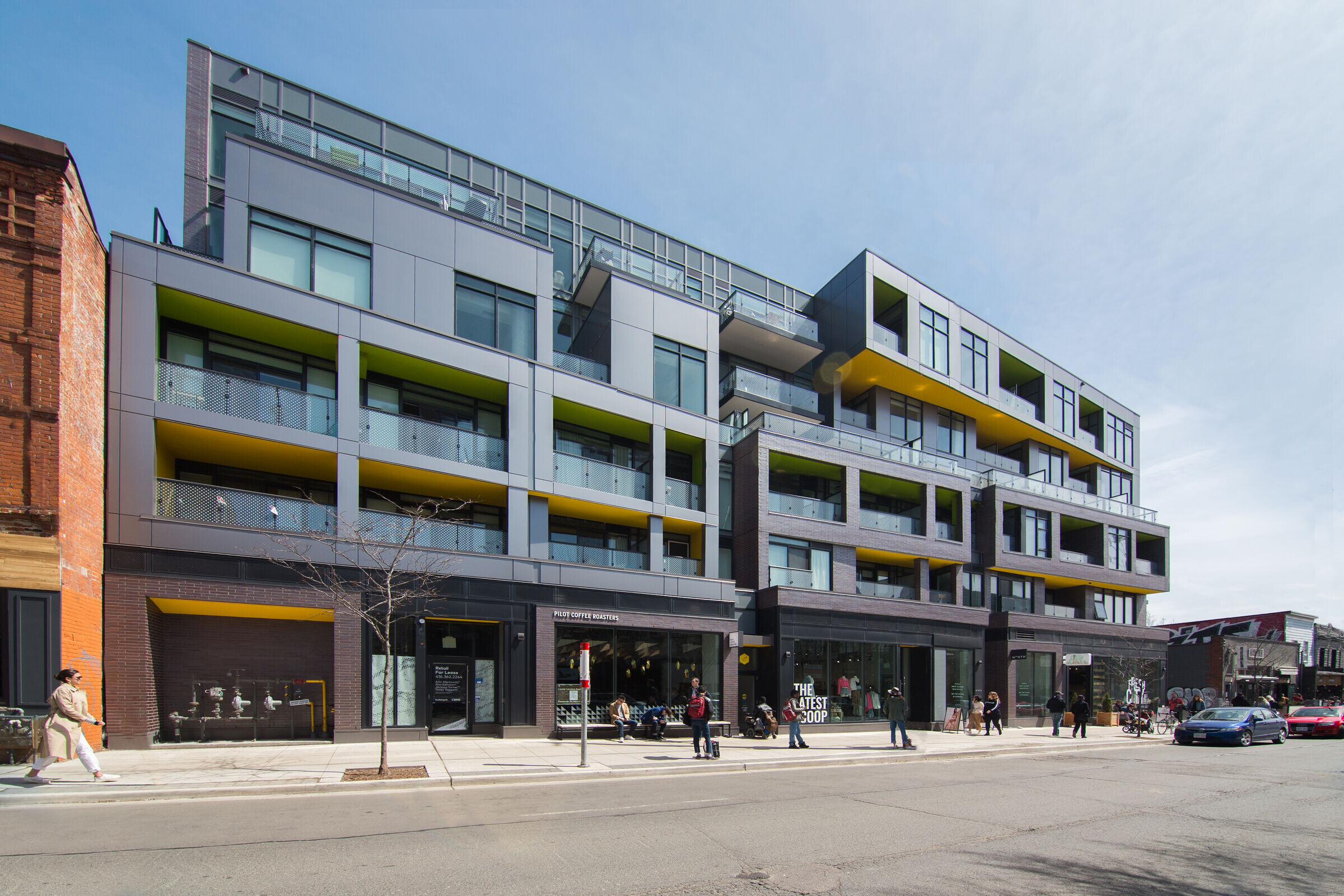 Cafes and galleries with a unique façade. Its varying extrusions, recesses and angles not only pay homage to the existing built fabric but also create a series of unique outdoor rooms (terraces). These outdoor spaces add to the animation of this vibrant street, allowing the resident to really engage with the world outside.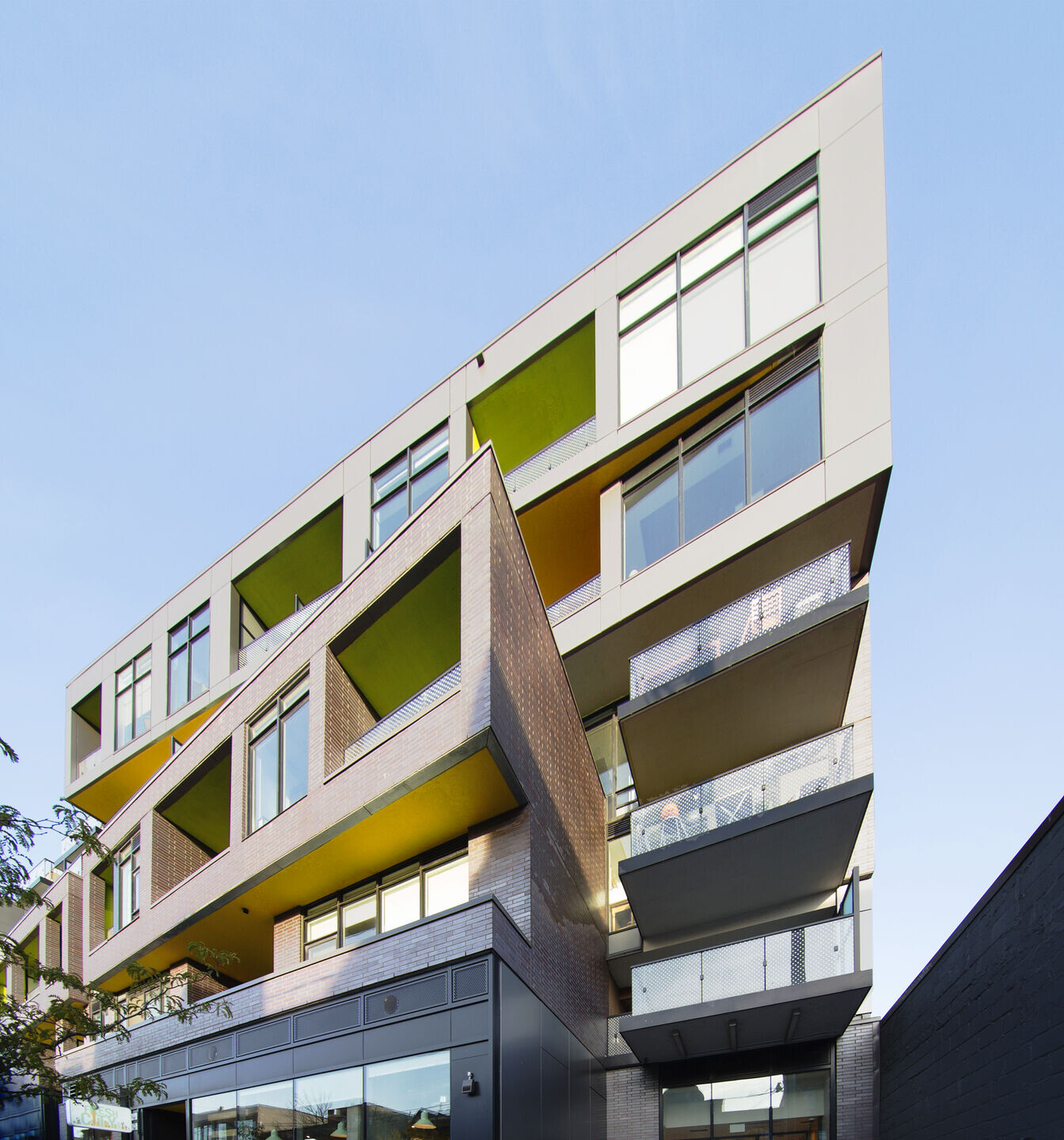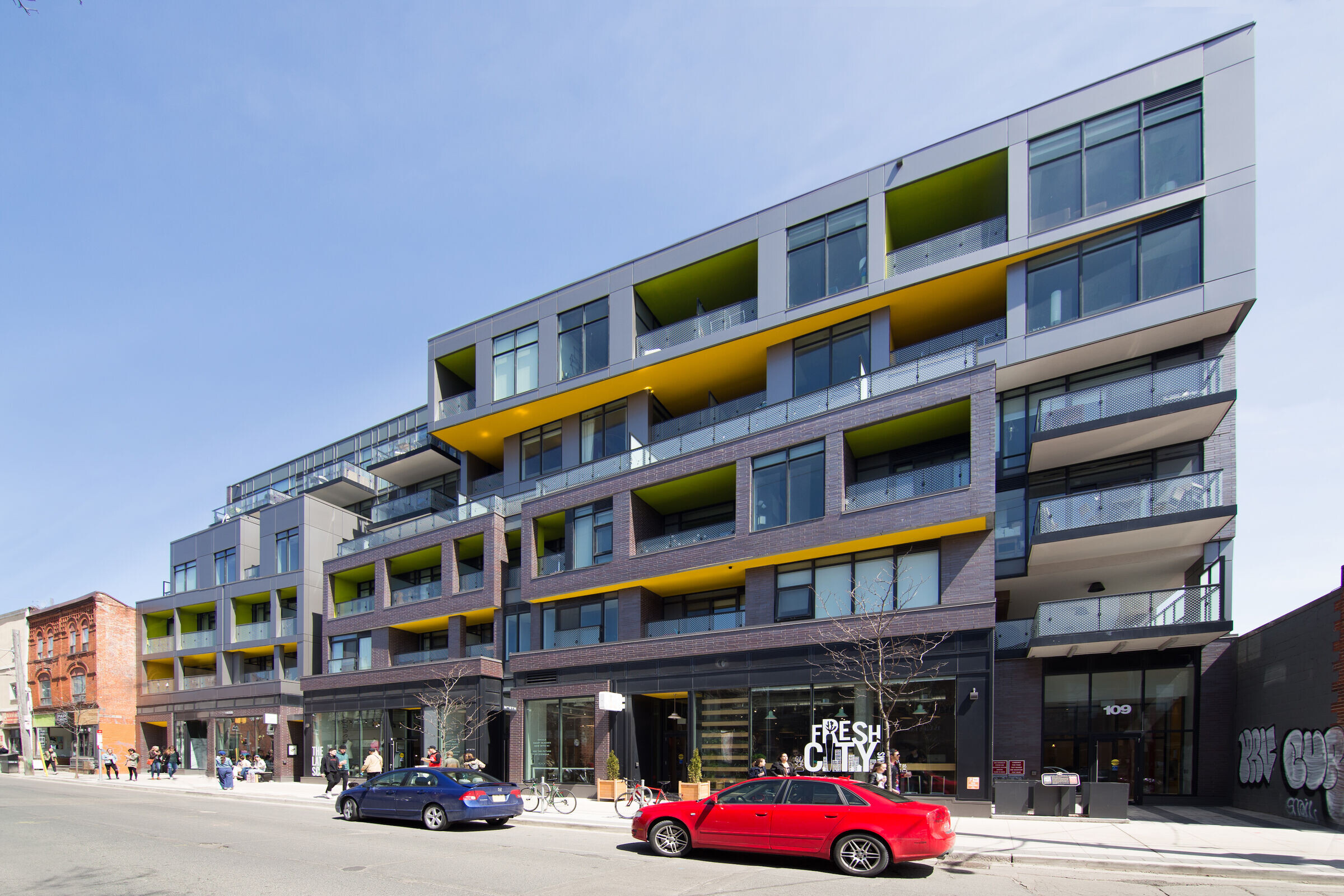 An outdoor amenity space on the second level is created by notching out the southwest corner of the building, bringing the party closer to the action while an adjacent indoor amenity space is provided for more intimate events. Materials include zinc, brick, and glass with pops of bright green and yellow panels lining the recessed balconies and terraces.