The indignities a house has suffered over time at the hands of quirky owners can thankfully be reversed over time with the touch of a loving architect. This Mid-Century Modern had been disfigured by the addition of anachronistic moldings and strange modifications everywhere!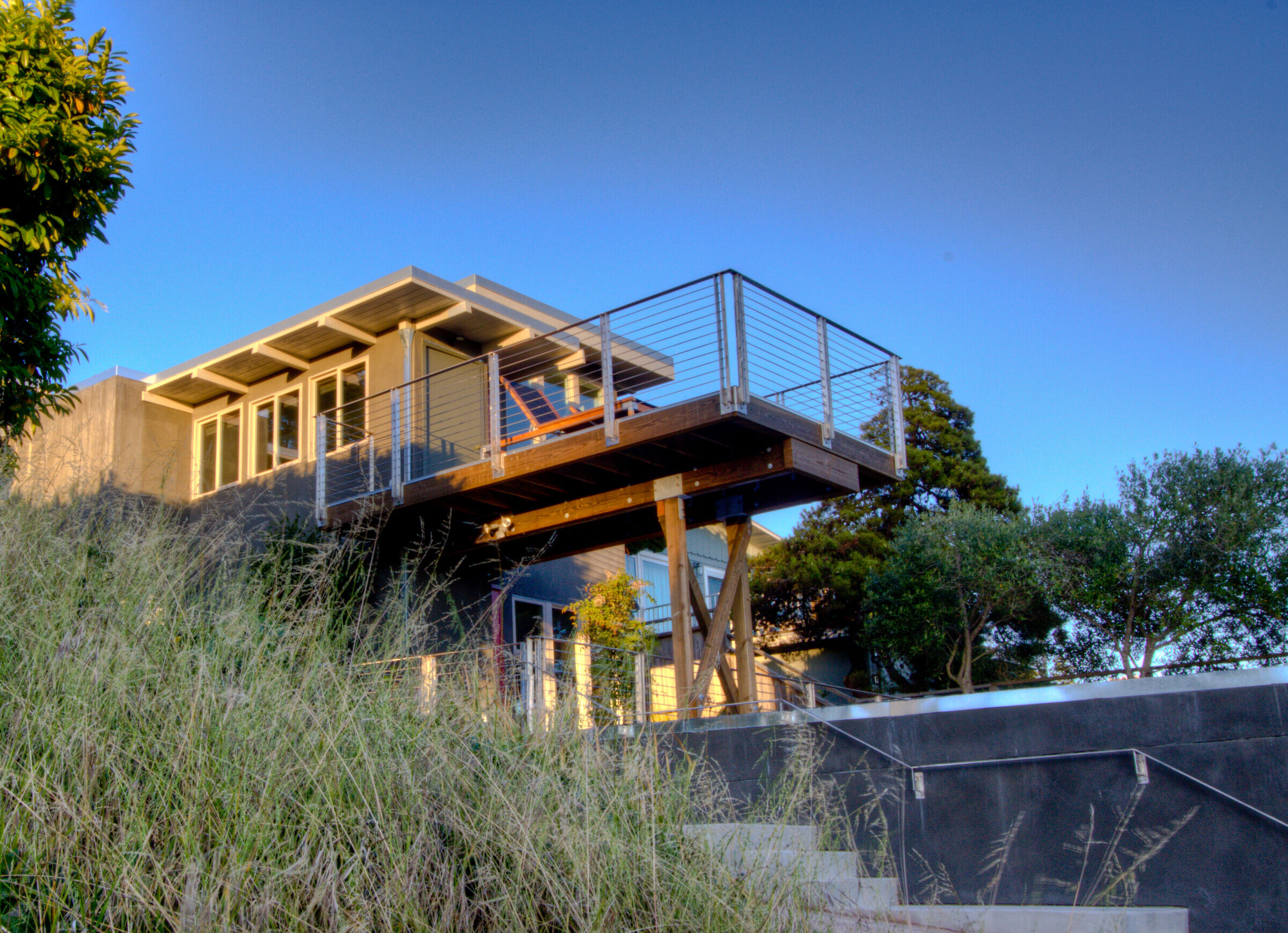 The new owners hired Amato Architecture to create a multi-phase master plan for restoration and remodel. In the first phase of redesign, we stripped the home back to its Mid-Century bones, and rebuilt and modernized the cantilevered deck off the second level, augmented with stylish steel railings.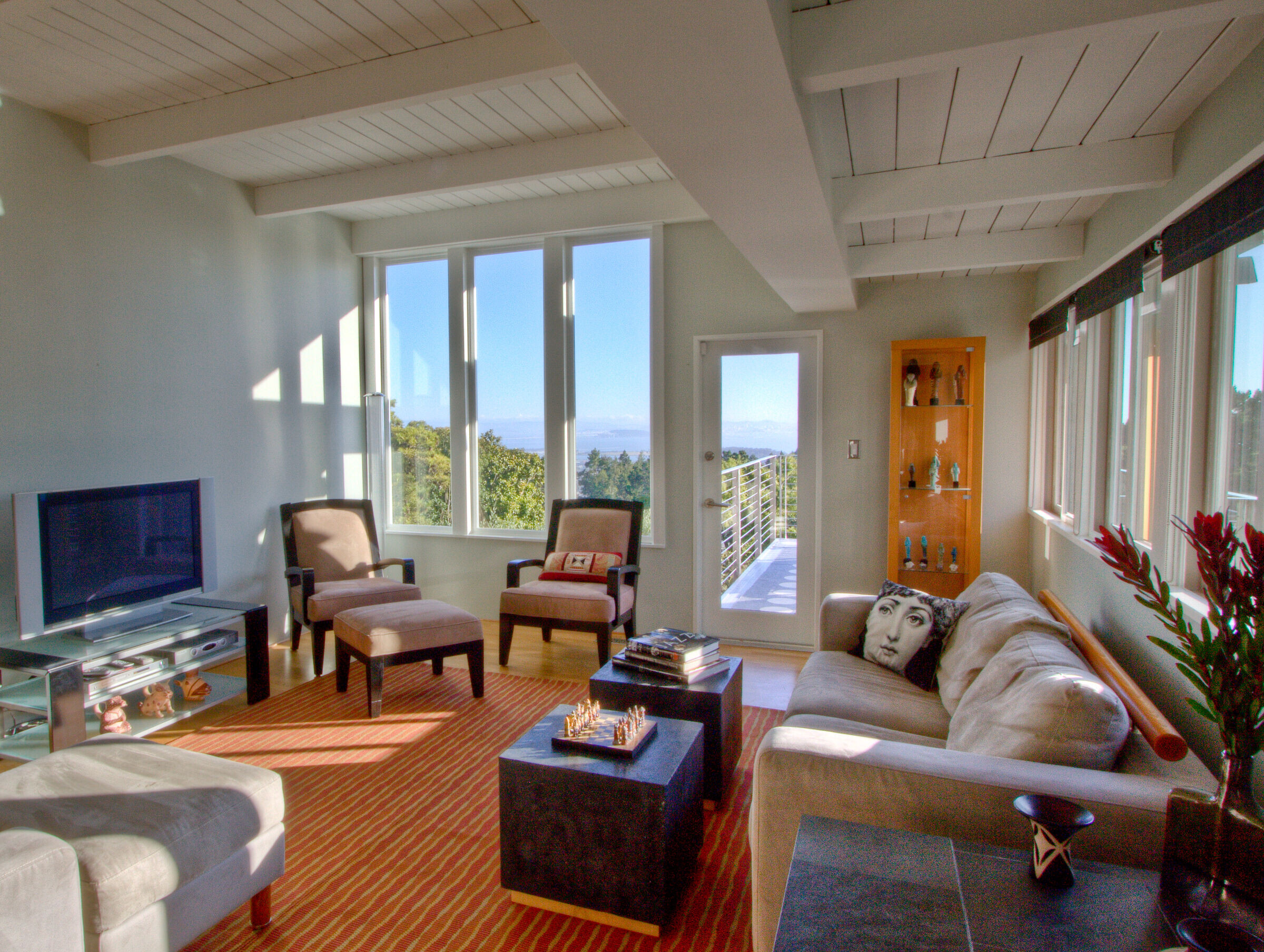 Later, we transformed two bedrooms into a single master suite, adding a master bath. A third phase completed the remodel with a brand new kitchen. The entire remodel unfolded over six years, with a new phase approximately every two years. In the right hands, time heals all wounds.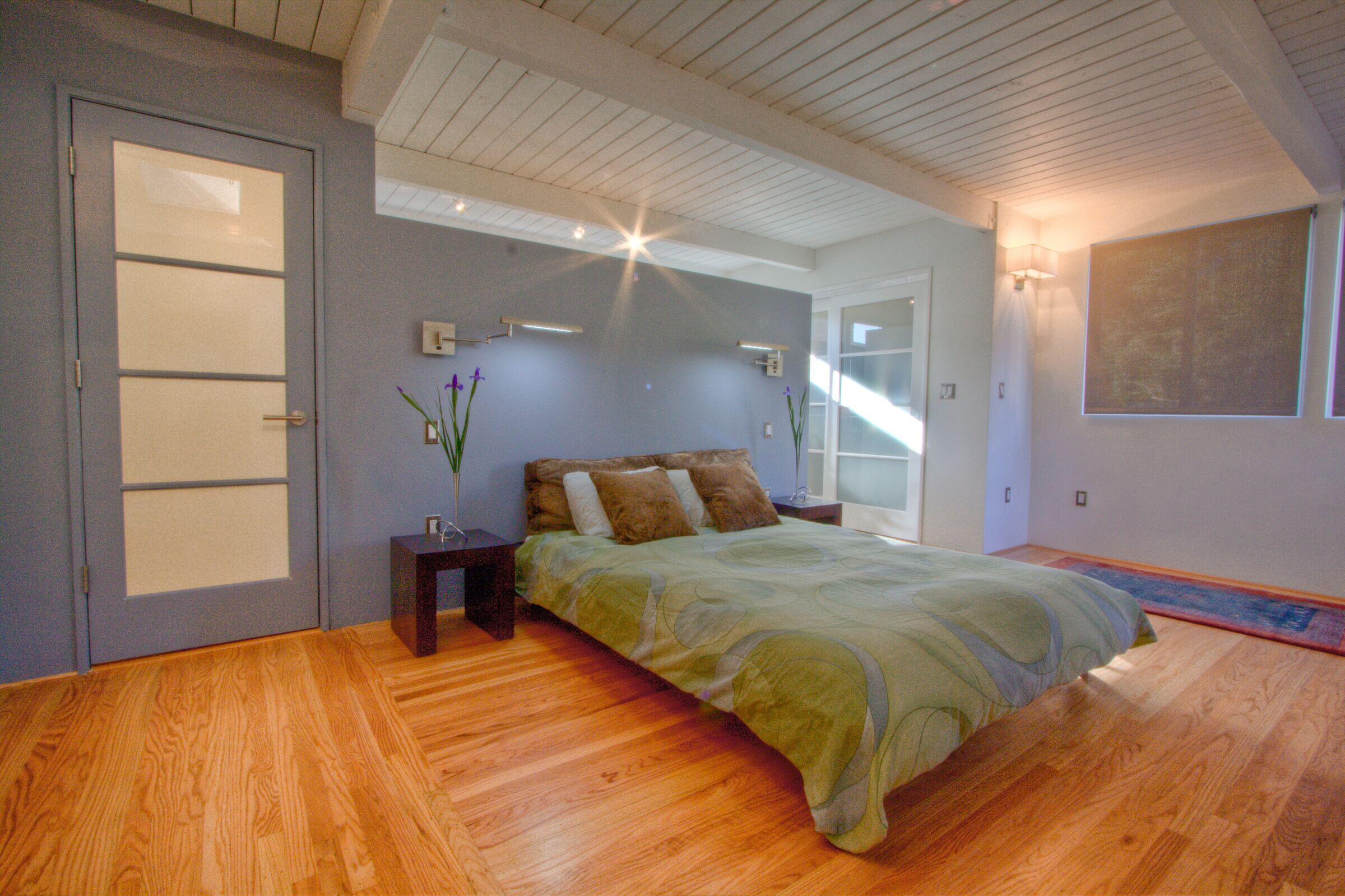 Team:
Architect: Amato Architecture
Contractor: Berkeley Craftsmen
Photographer: Scott Lee