For the Bruges Triennial that took place in the summer of 2018 with as central them 'Liquid City', Renato Nicolodi created the temporary in situ artwork Acheron I (1150 x 650 x 200 cm).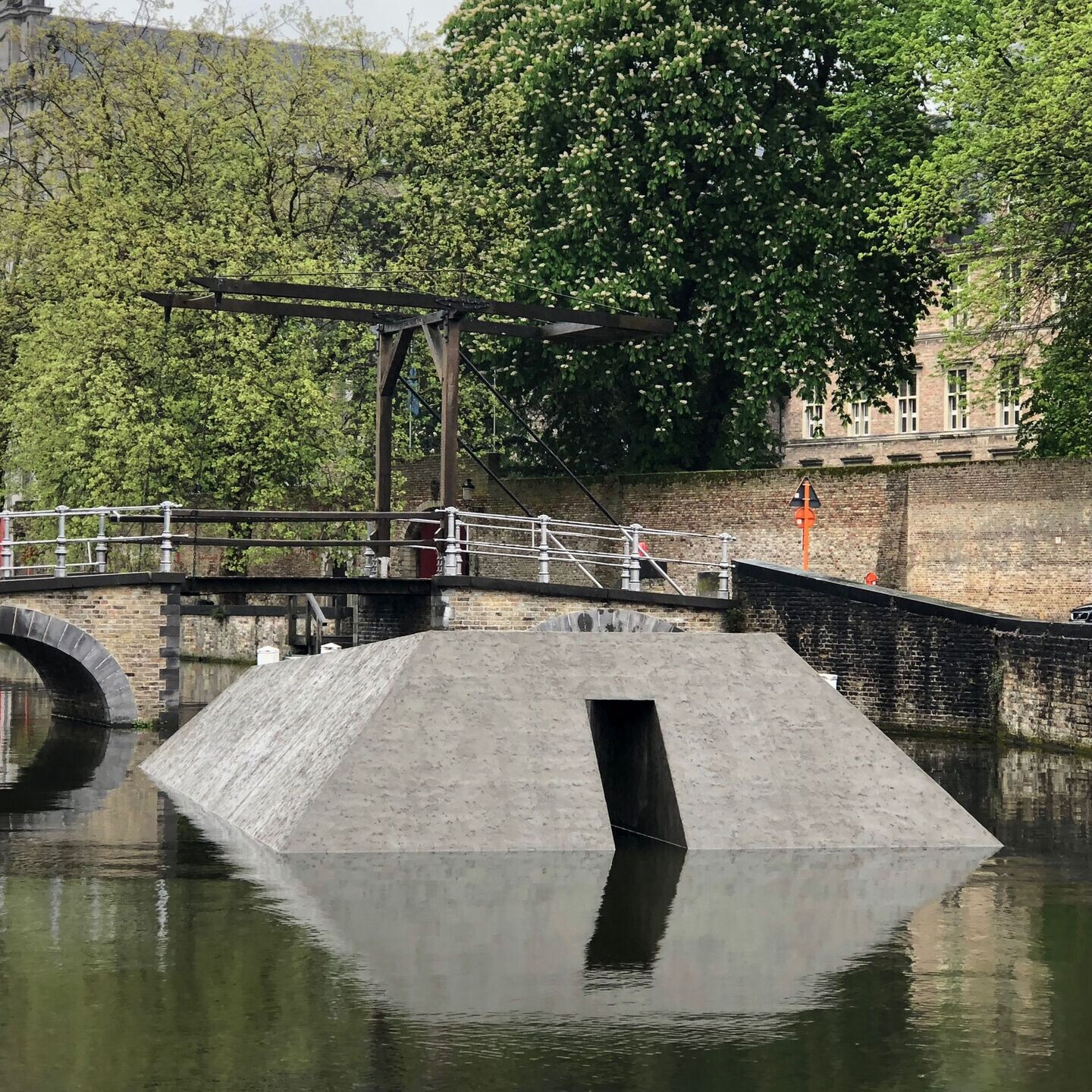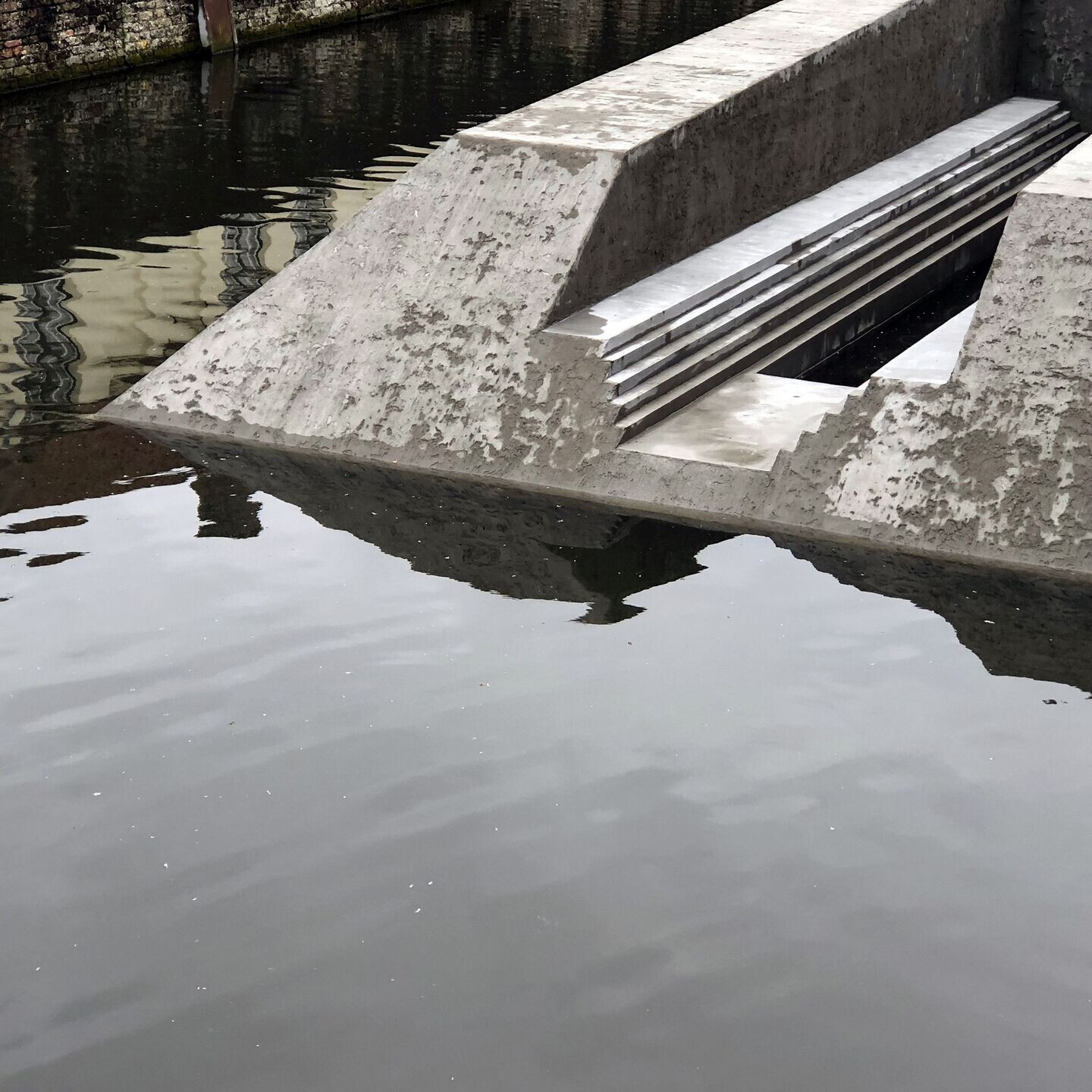 With Acheron I, an installation in the water, Renato Nicolodi suggests a link between our contemporary society and the mythological underworld. Acheron, derived from the greek word achos, in mythology symbolizes the 'river of sorrow'. The mythical river is the way to the underworld, where the dead cross over under the guidance of Charon. Acheron is also a real river in northwestern Greece, which flows partly underground.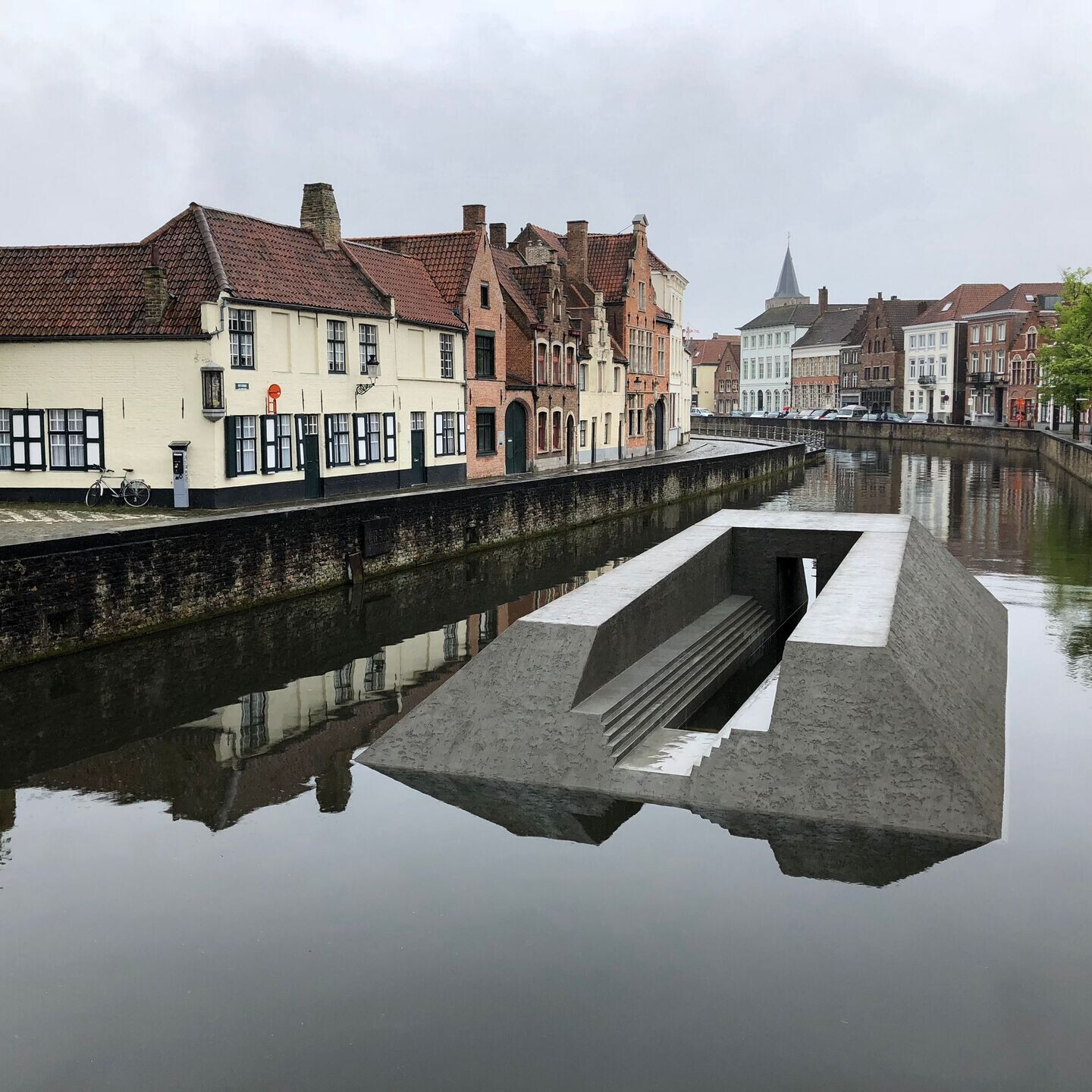 This natural phenomenon may be the basis for the myth. In Bruges, Nicolodi's artwork embodies this transition which forms a link between life and death. The surface of the water serves as a boundary. The sculpture is a haven, a gateway, a port between the present, the future and the past.