Bölting Design's goal is to positively change lives through inspiring & individual Interior Design.
Aflexio is a management and process advice firm in Karlsruhe which came to us in need of a Design for their new Office.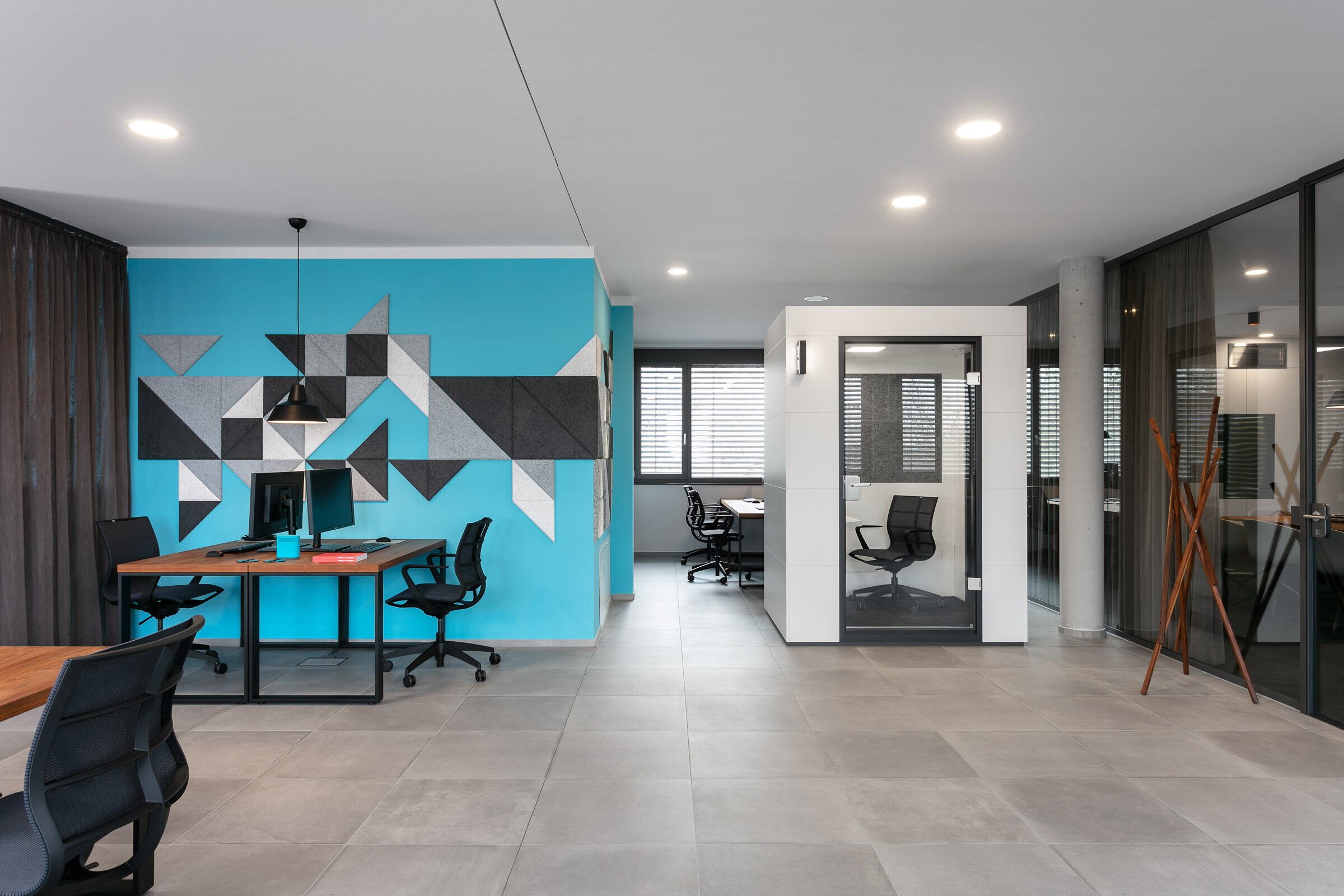 The Design gives a perfect shape to the corporate philosophy. With clean lines, clean Design and yet a lot of character and personality.
The company's identity color is bright turquoise. Without it looking too overwhelming we used this bright color smart and cooperated it into the Design.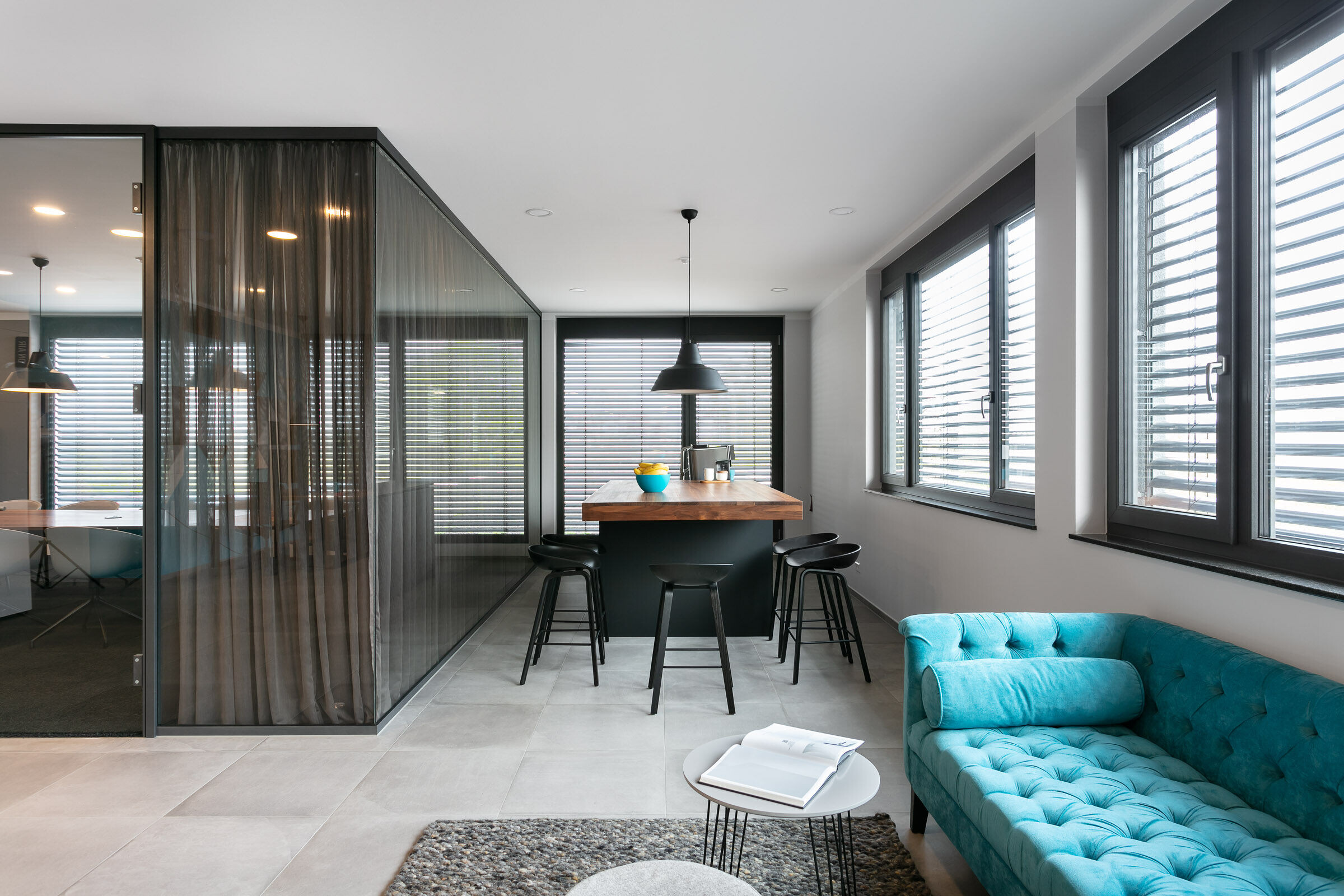 The Design works for managers, clients, external & internal staff members. We created a combination of open space working areas with fix and flex desks, closed offices, a formal meeting room and casual meeting areas. All in all, it was very important to keep the overall look clean and organized.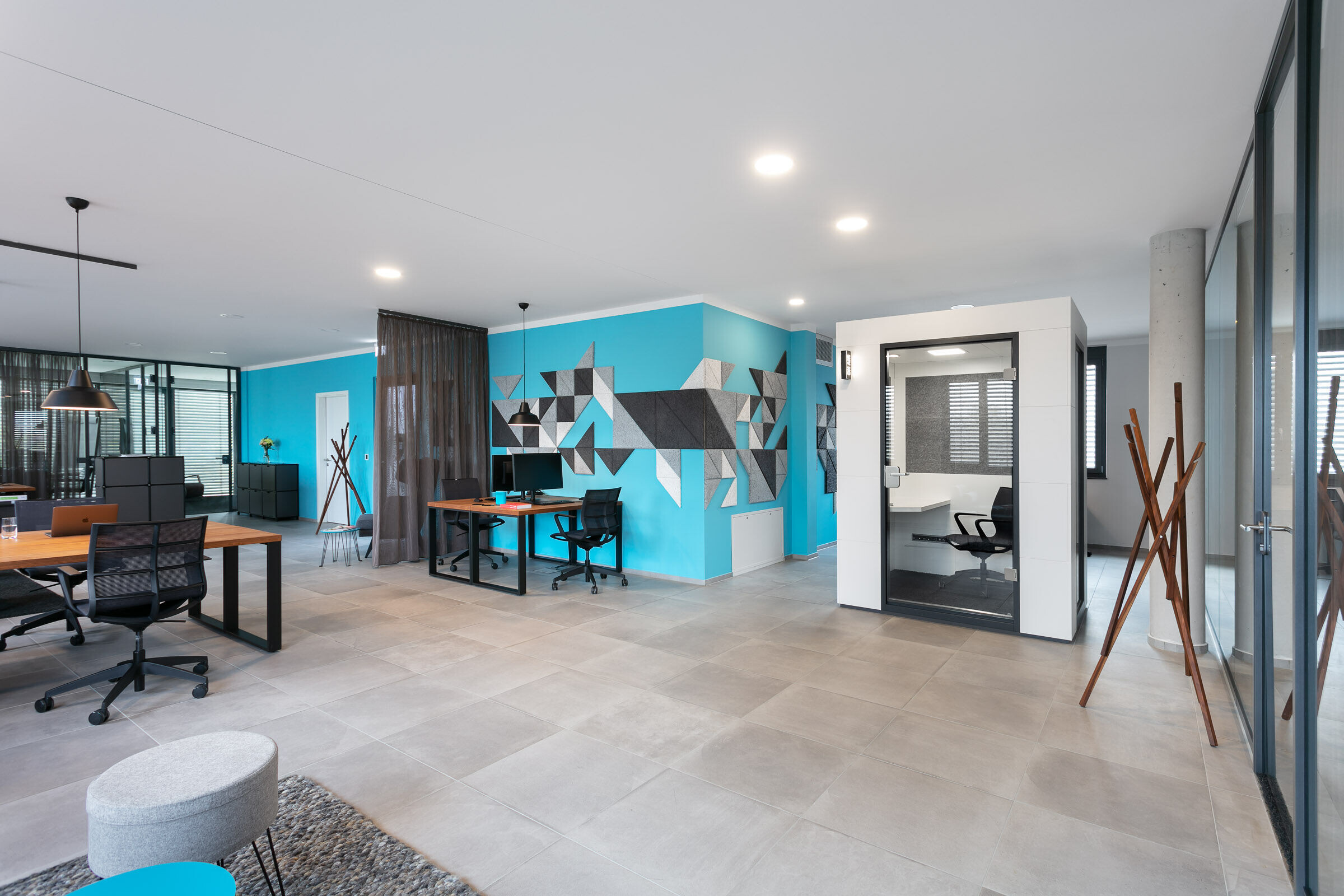 The budget was very tight and by having the freedom of being independent when it came to product manufacturers, we could meet the budget easier.
The Design for the new office is a huge success for the company. Employers feel comfortable, motivated and inspired. That's what it is all about.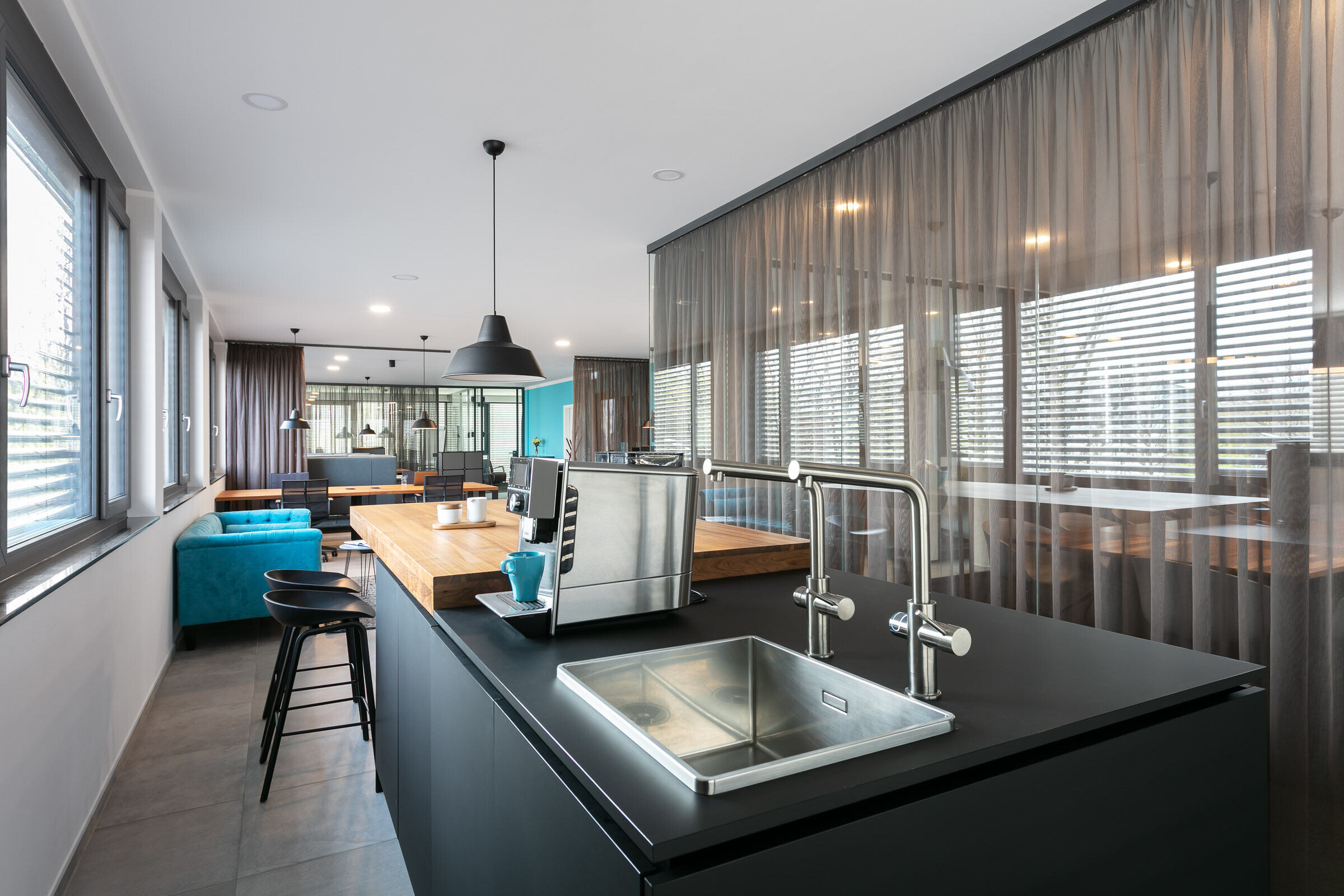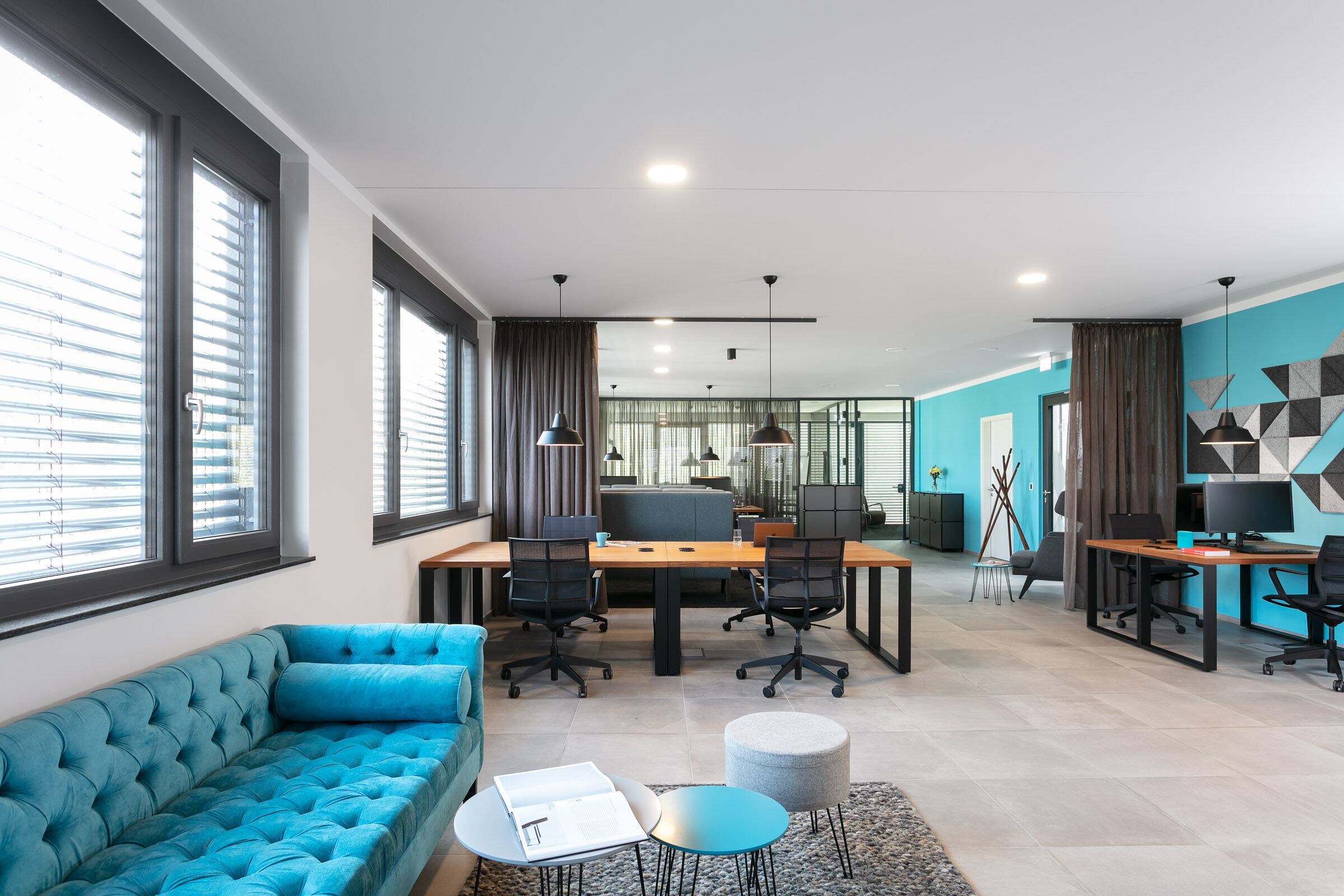 Material Used :
1. Lounge: October from Profim
2. Task Chair: Sejoy from Sedus
3. Storage: System 180
4. Acoustic tiles: Beaux Panel
5. Phone Booth: OFFICEBRICKS
6. Meeting Chair: Hay AAC20