The project is a reformation of an already existing concrete structure, to build an isolated single family house. The aim is to open the house as much as possible, in order to establish more direct relations between exterior and interior spaces. The pine wood and the house merge into one same landscape.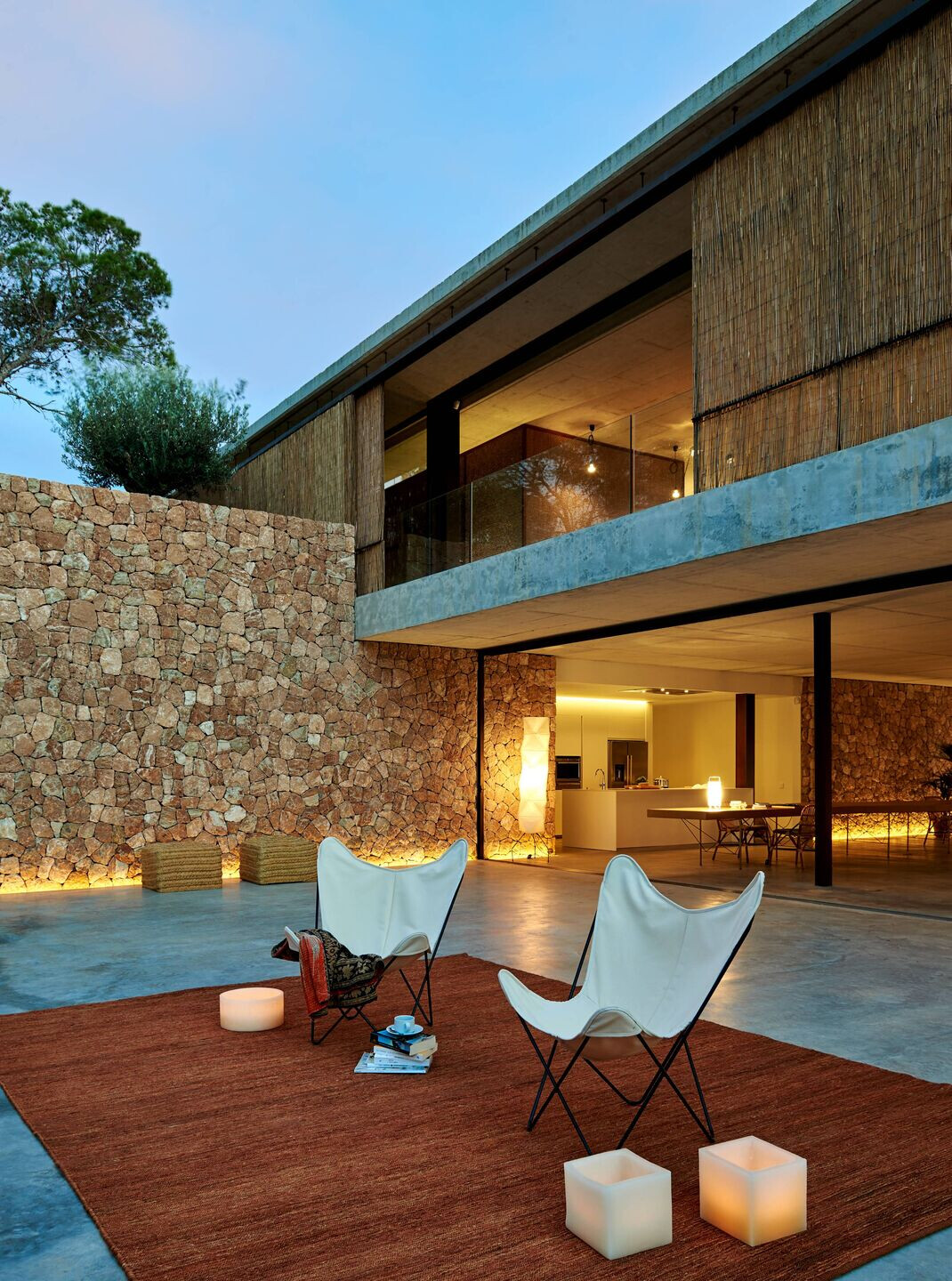 The project consists on a ground floor, pavilion-style, where the main bedroom and living room can be found, that being the summer house. The rest of the program is placed on the first floor: three bedrooms, a leisure room, a service area and a large room that goes through the house. A transversality towards the views is created and the air currents are more propitious.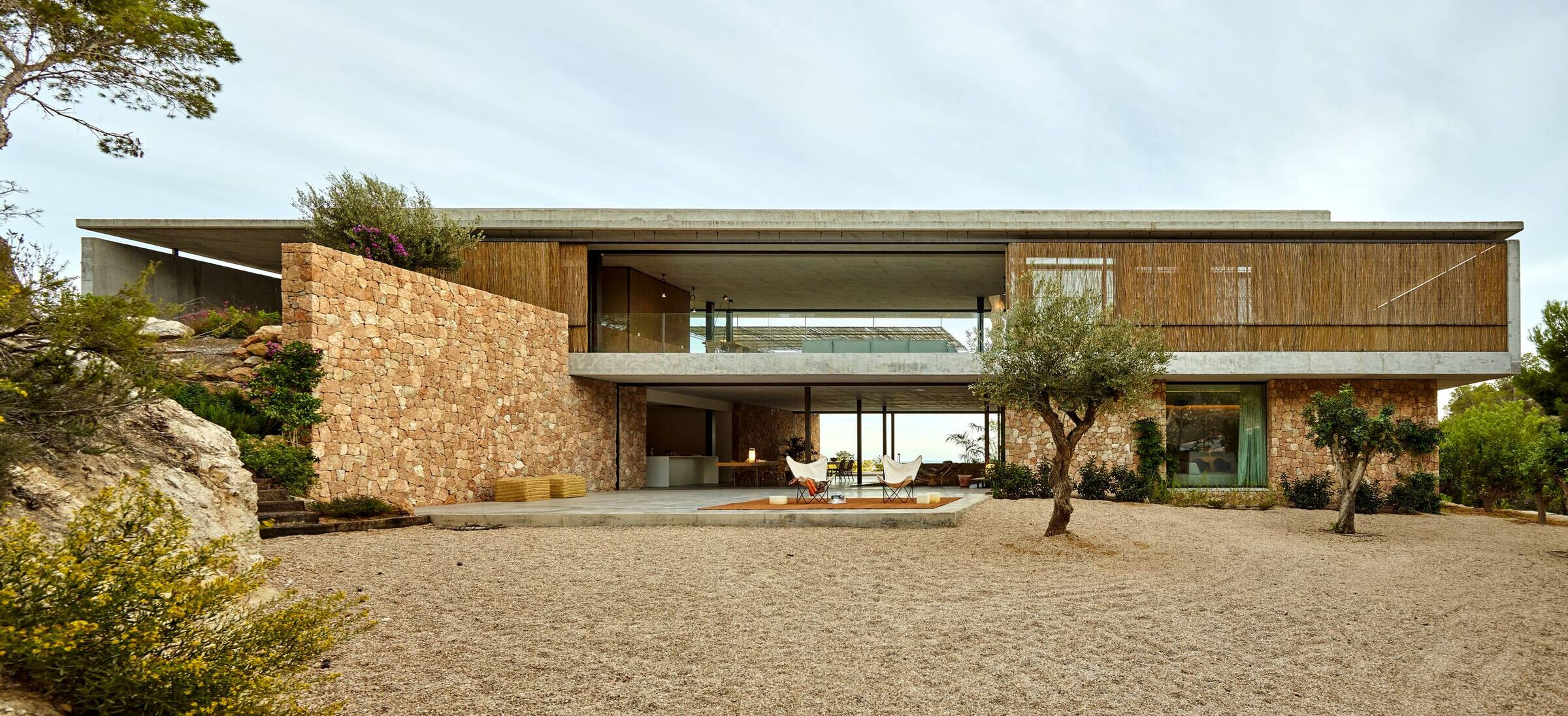 The project's main objective is to offer the resident a place in where to interpret the Mediterranean's sensuality. That's why the chosen materials are produced on the Island itself, such as the stones used to build the walls of the ground floor, or the reeds found in the sun protection system.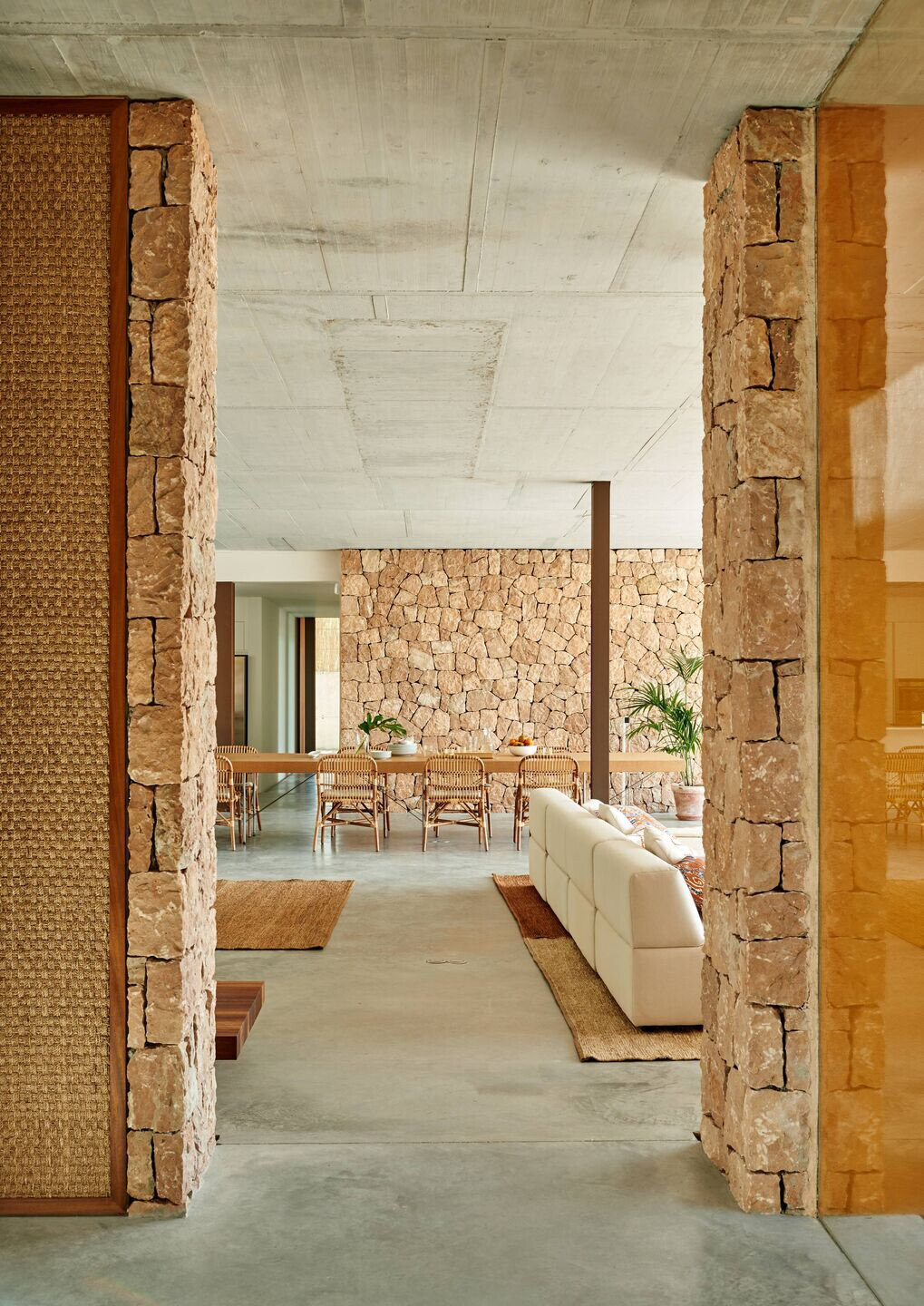 The use of warm colors, as well as white, defines the interior spaces. Some resources such as the combination of big spaces with domestic ones are used. Breaking the monotony offers a variation full of hints of light and shadow. The furniture and the seaweed sisal facing follow the same logic that all the construction in the house. We are interested in all the elements setting up a harmony in one only space.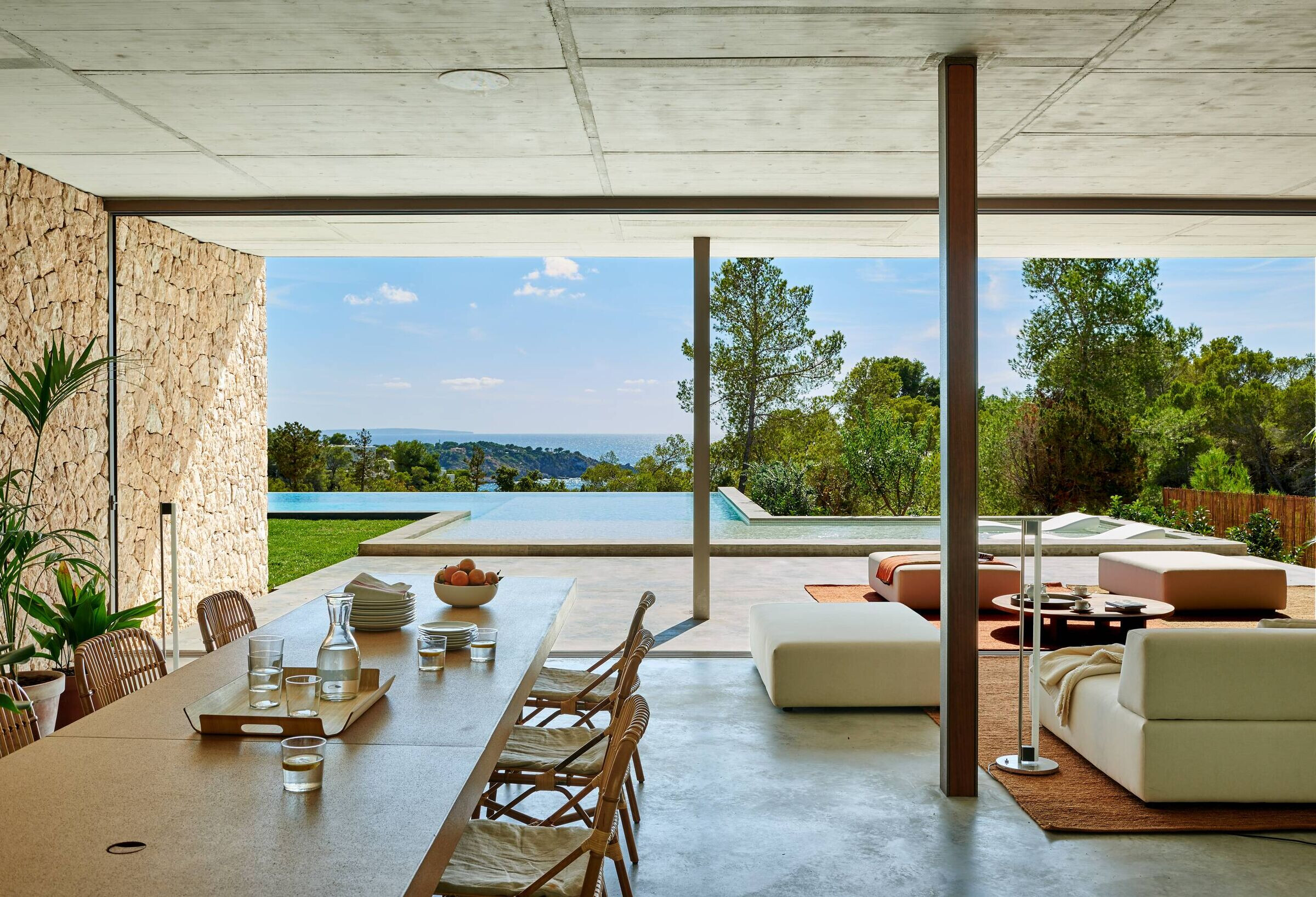 All this, with the purpose of building an adequate atmosphere to be able to feel in one specific place: Ibiza.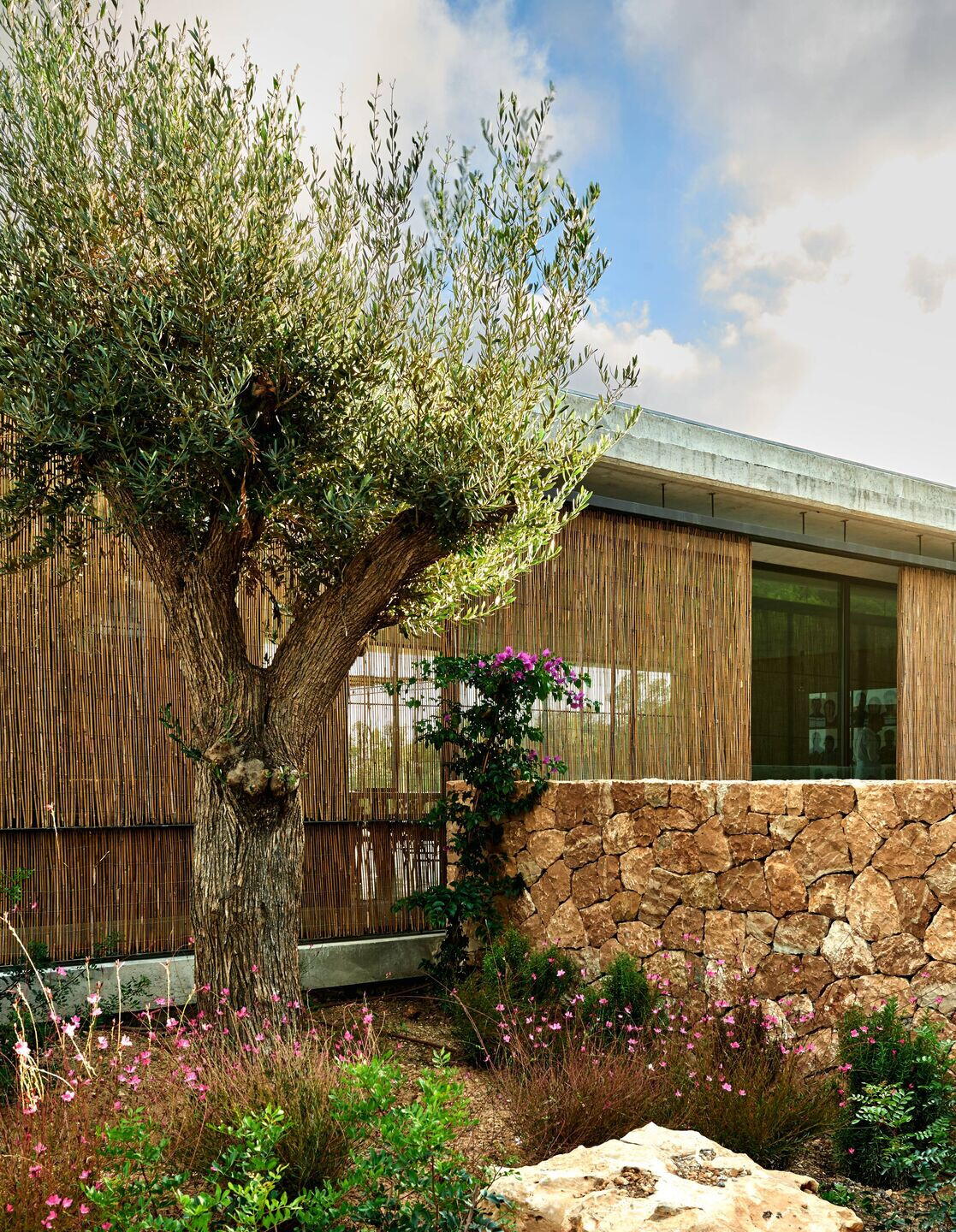 Material Used:
1. Facade cladding- Local stone, reeds and wood
2. Flooring- Polished cement
3. Doors- Artisanal wood and reeds
4. Windows- Metal
5. Roofing- Concrete
6. Interior lighting- divers
7. Interior furniture- divers