Ananda is a complex of 13 Town Houses of 210.00m2 each, on a total land area of ​​2,215.00m2, located in the city of Mérida, Yucatán, Mexico.
The project is governed based on a modern bioclimatic architecture aligned with sustainability, through the design process, and architectural elements, which were studied and analyzed, for the benefit of the building and the users.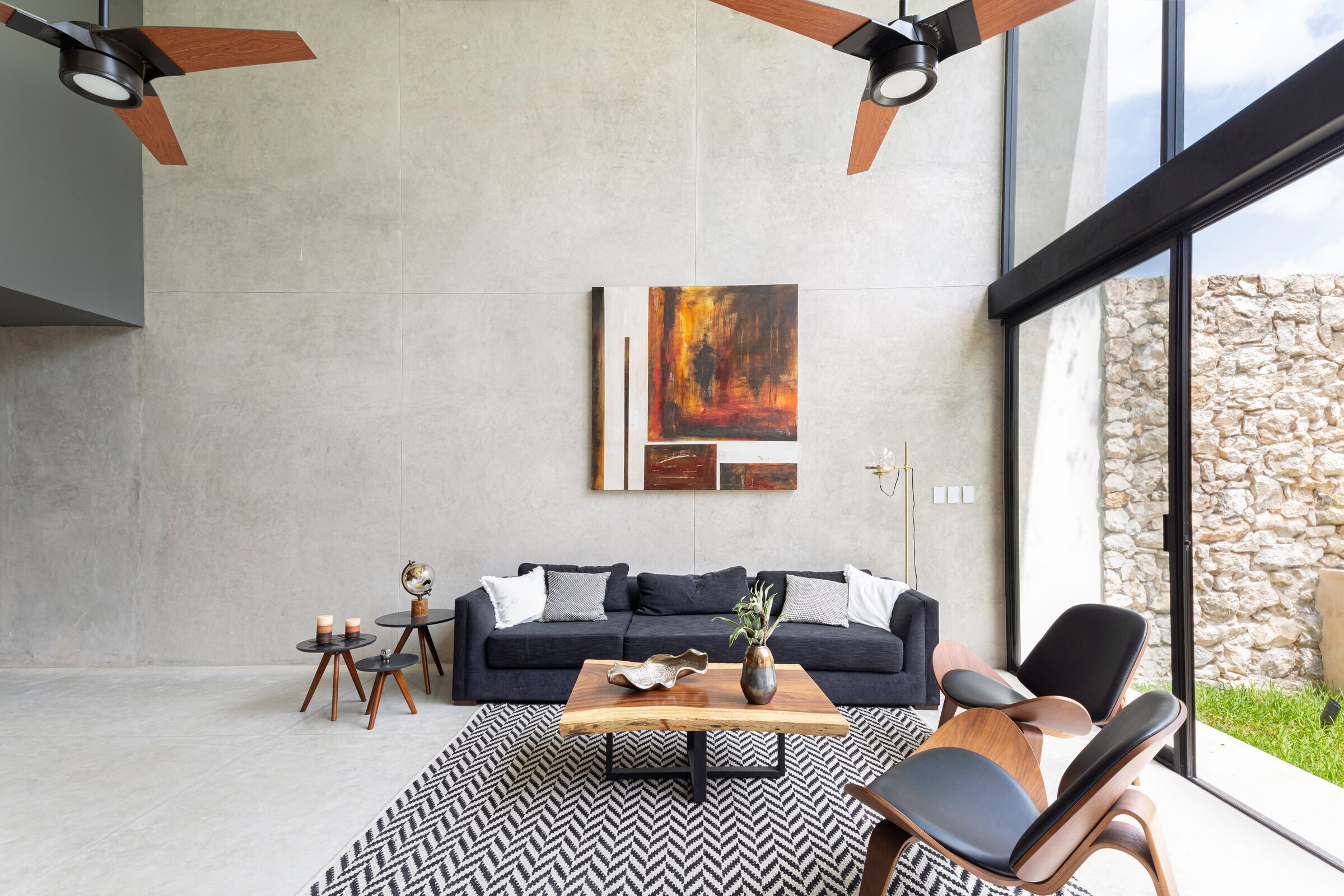 The project seeks to reflect an elegant, natural, and modern environment, for this reason, a palette of natural, light, and fresh materials (concrete, wood, glass and steel) are used, providing the space with spaciousness, comfort, and modernity.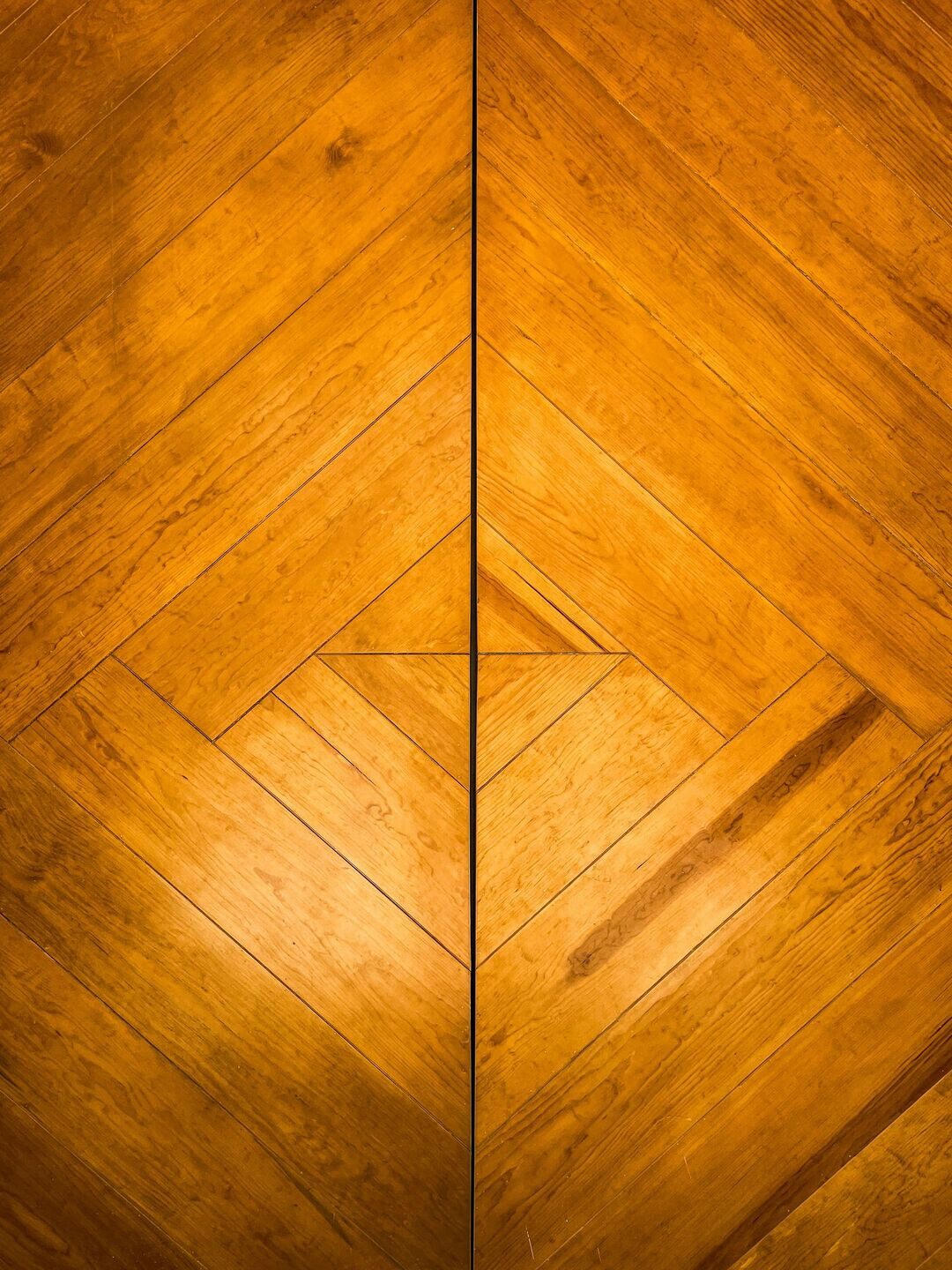 The complex is developed in a uniform volumetry, sectioned by openings and solids that jointly accommodate pedestrian accesses and carports. Contrasting through materials and lattice textures, generated based on sacred geometry, through three-dimensional triangles, creating together the pattern of the flower of life, as a ventilated facade, which provides shade, privacy, and ventilation controlled employing perforations at a different scale.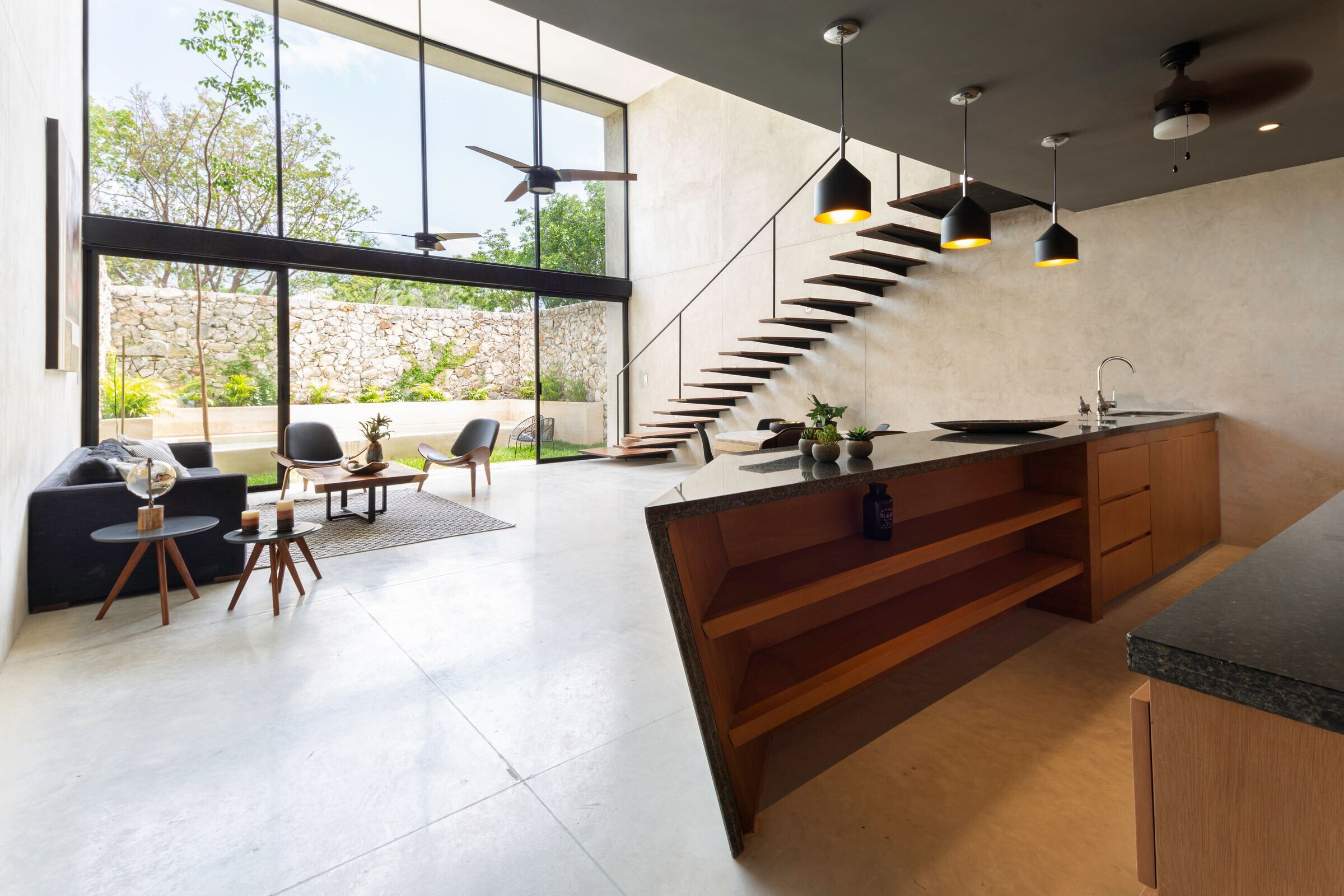 The architectural elements resulting from the guidance and consumption analysis of the project, such as Ventilated façade, extraction chimneys, large windows, LED lighting system, automation, remote control of electrical appliances, inverter air conditioners, economical bathroom furniture, and The solar panel system results in a low energy consumption architecture, saving more than 80% of electrical energy.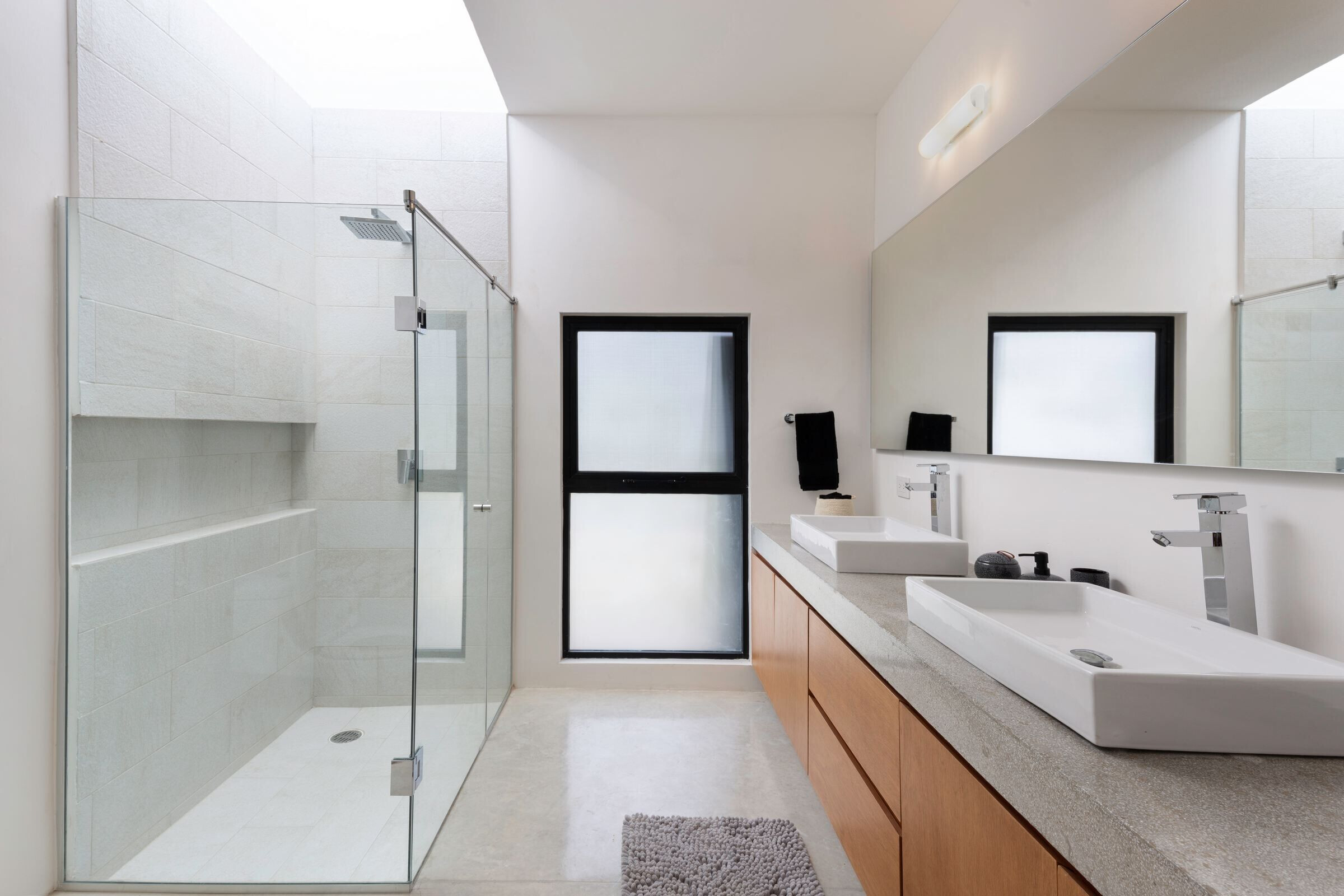 The main access is through a low hallway that, when crossing, leads into the double-height dining room, thus generating a compression and opening effect to discover the social space.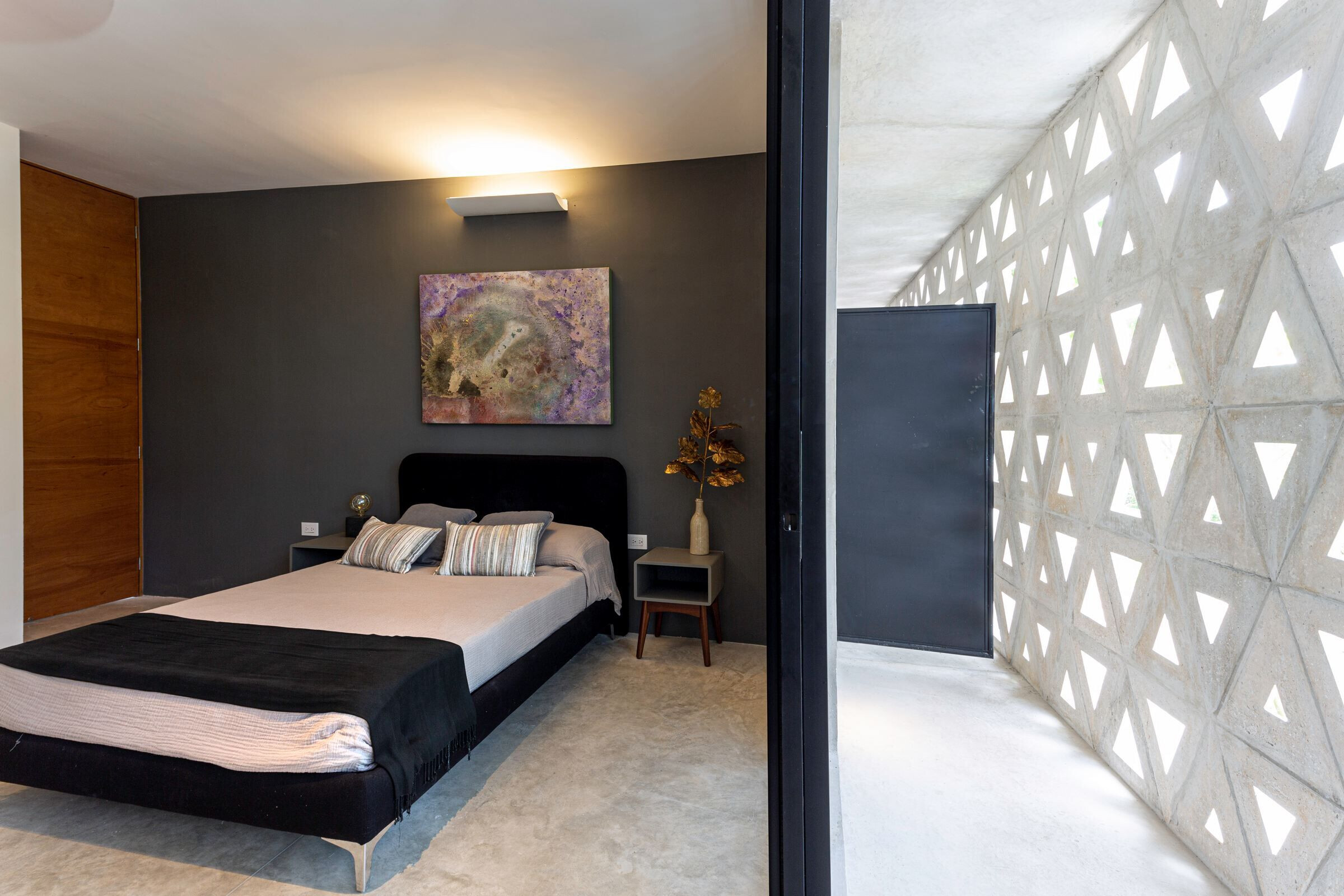 The north orientation in the social area receives natural lighting through a double-height window which creates a feeling of double specialty and freshness thanks to the fresh ventilation from the northeast. In the lateral wall of this large space, there is a slender staircase to access its two rooms, located on the upper floor. One of them with a triangular window that balconies and illuminates through the interior of this double-height.
To the south, it has a ventilated façade system, which helps reduce solar radiation on the walls and windows of the master bedroom. This shade helps reduce the caloric mass of the walls, as well as allows a constant ventilation flow, always maintaining a cool and ventilated interior temperature.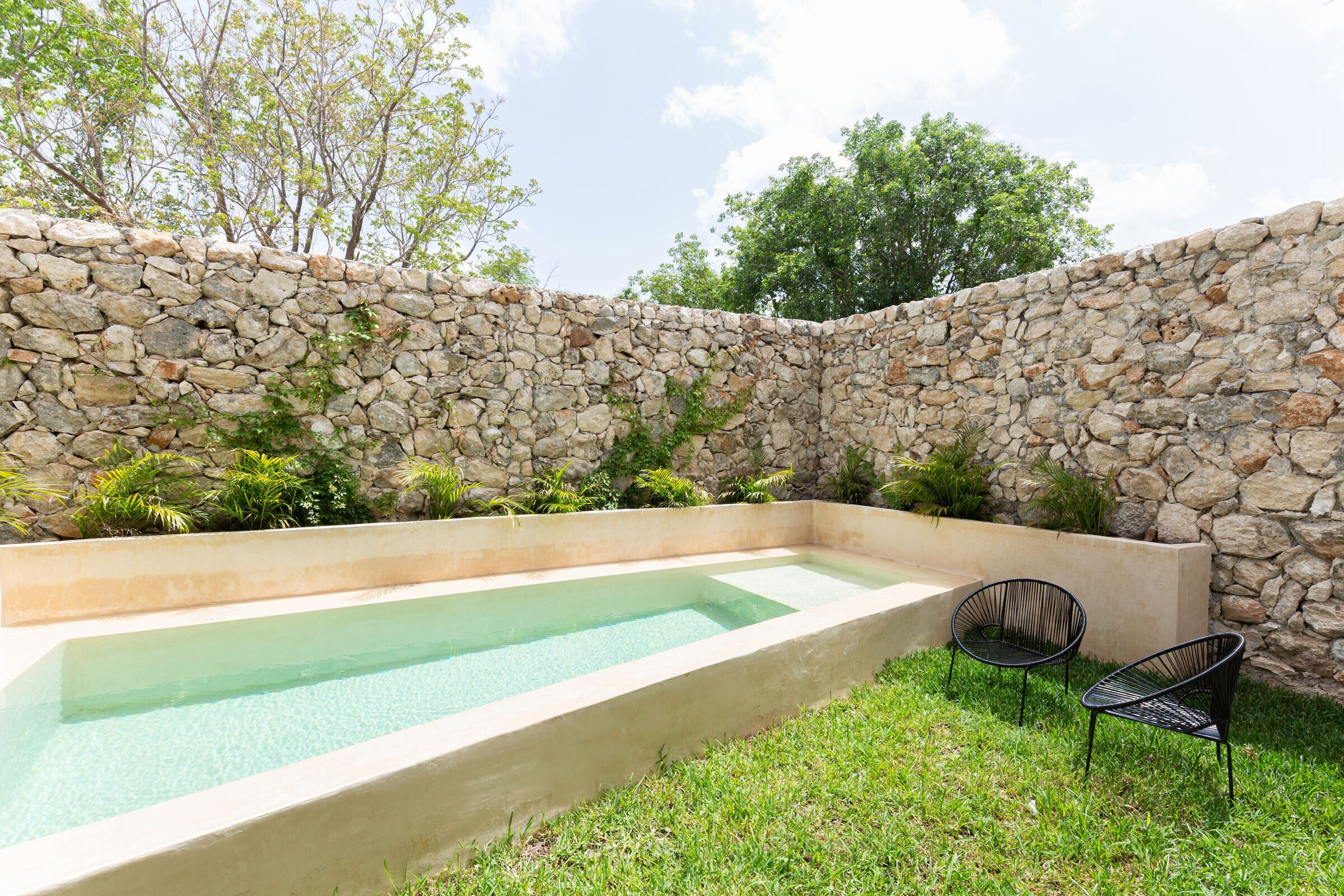 The bathrooms have a lighting system and hot air extraction through passive extraction chimneys, increasing airflow, keeping spaces free of odors, humidity, and hot air at all times, considering that the climate is warm in the area. and wet.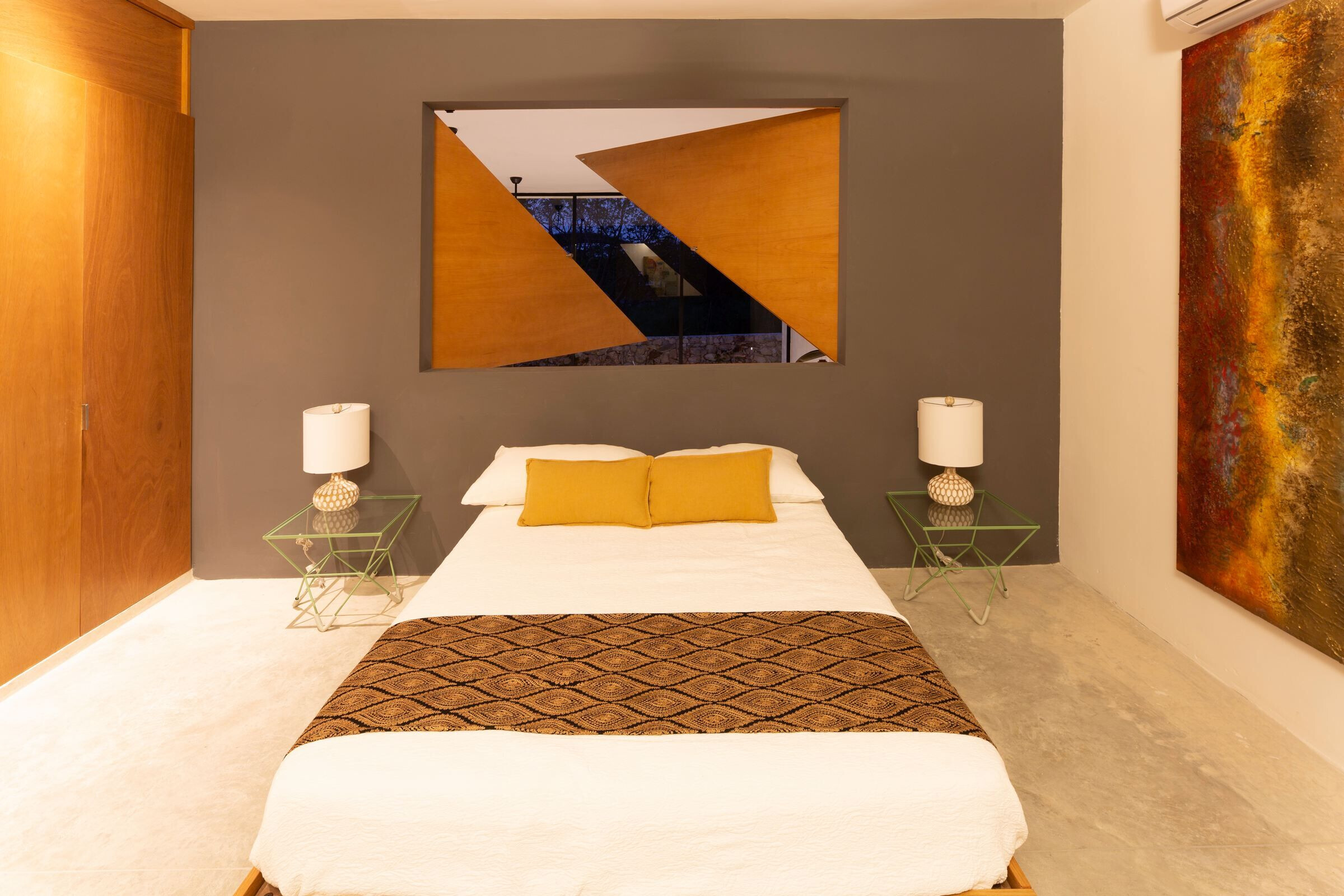 In terms of biophilia, the project seeks contact with nature, in all areas, either due to the nature and state of the materials and through the views behind the latticework, and the large double-height window.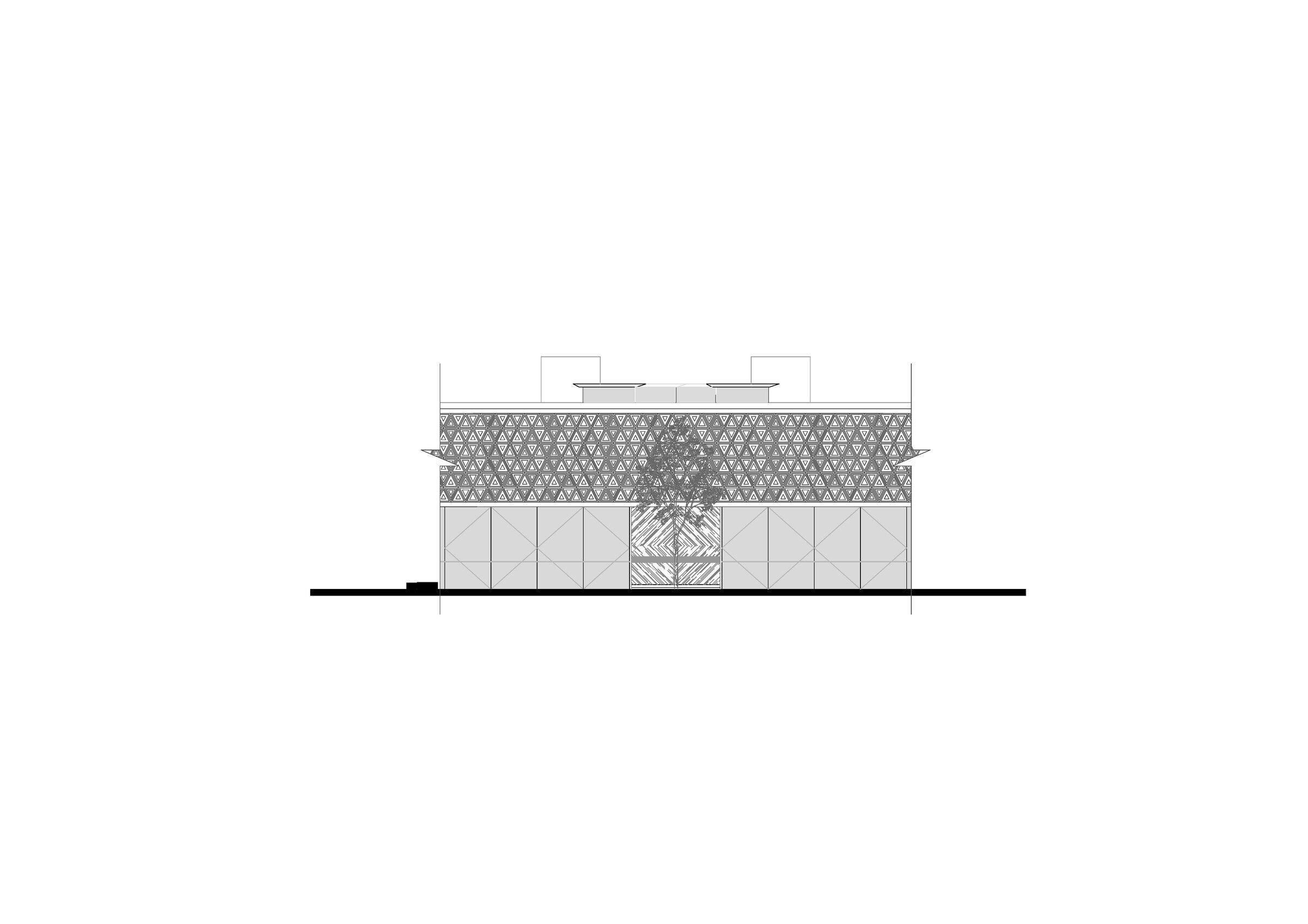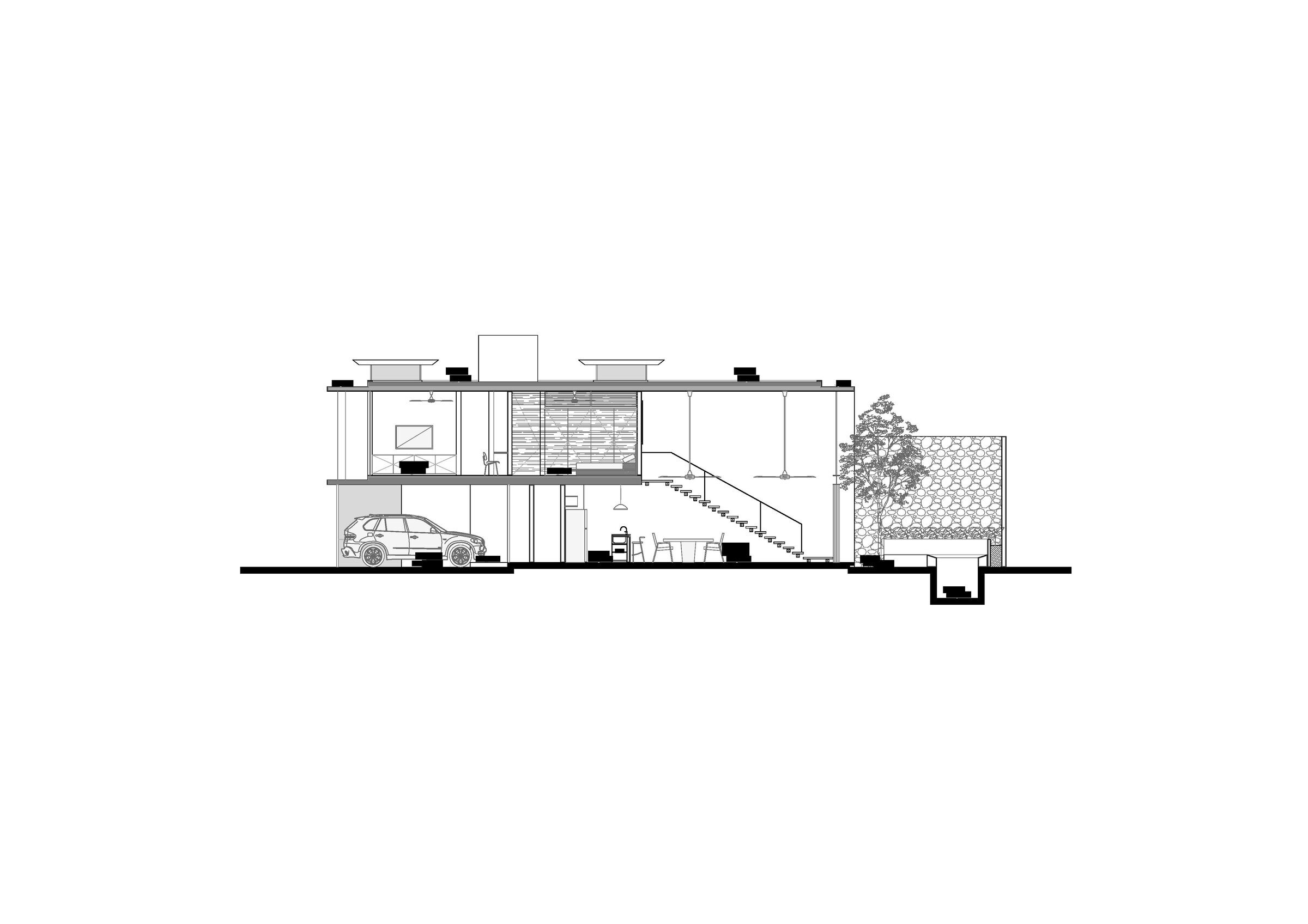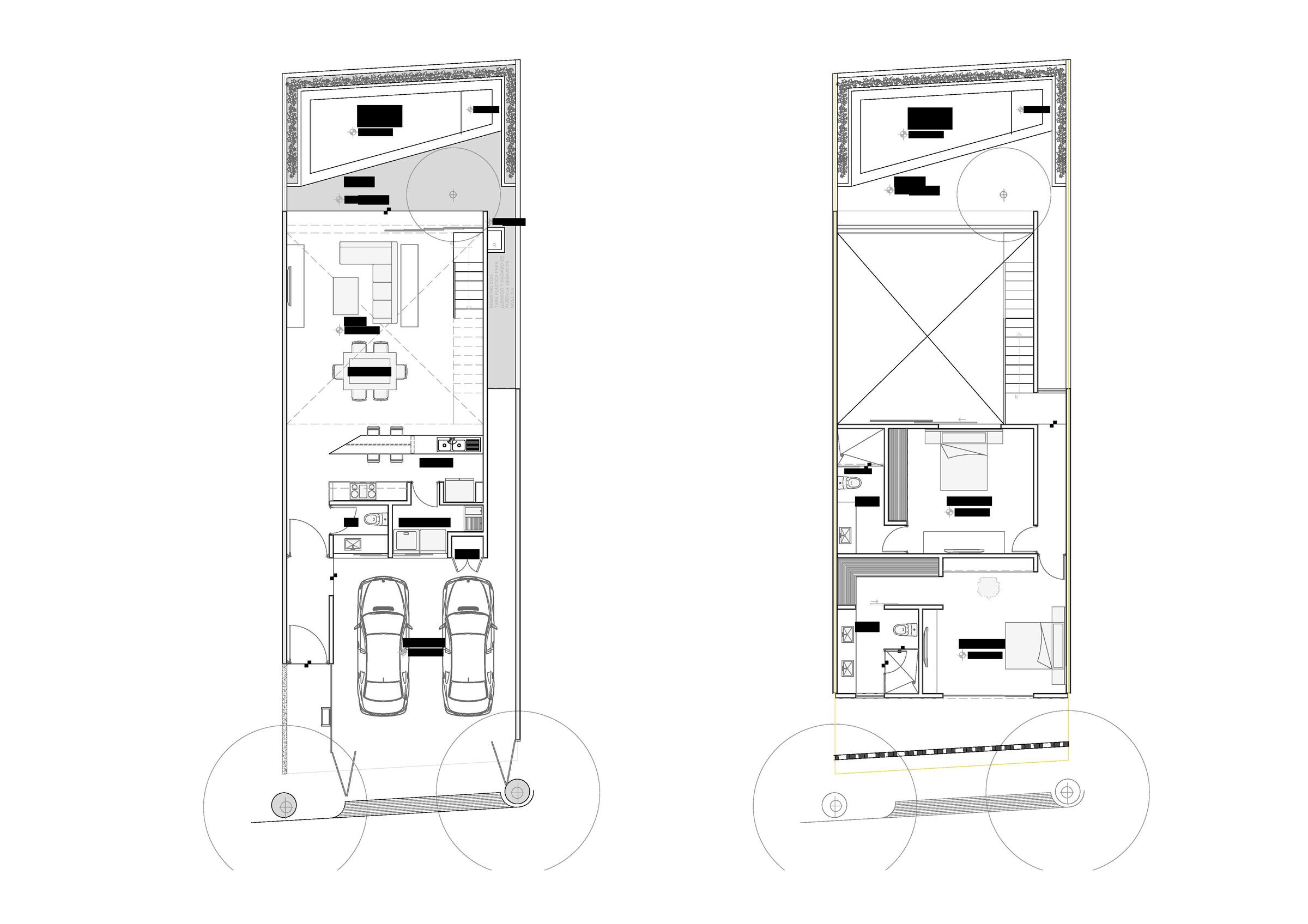 Material Used:
1. Facade cladding: Concrete lattice, by OWN + STRNG
2. Flooring: Concrete
3. Doors: Wood
4. Windows: Single Glass
5. Roofing: Concrete
6. Interior furniture: Wood, Tapestry, by GAIA