OARQUITECTOS was tasked to design the offices for mining company Anglo American Chile, located in Santiago, Chile.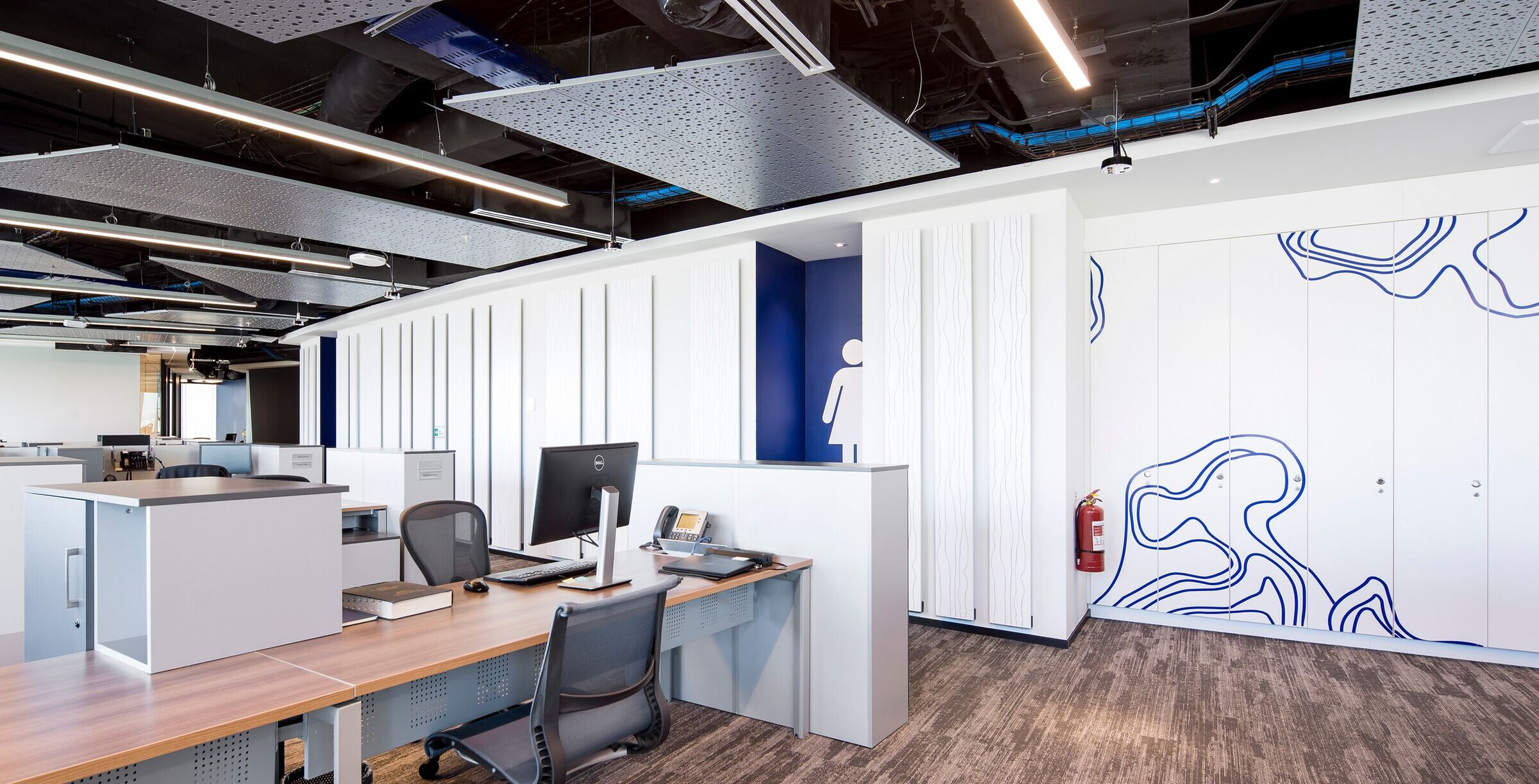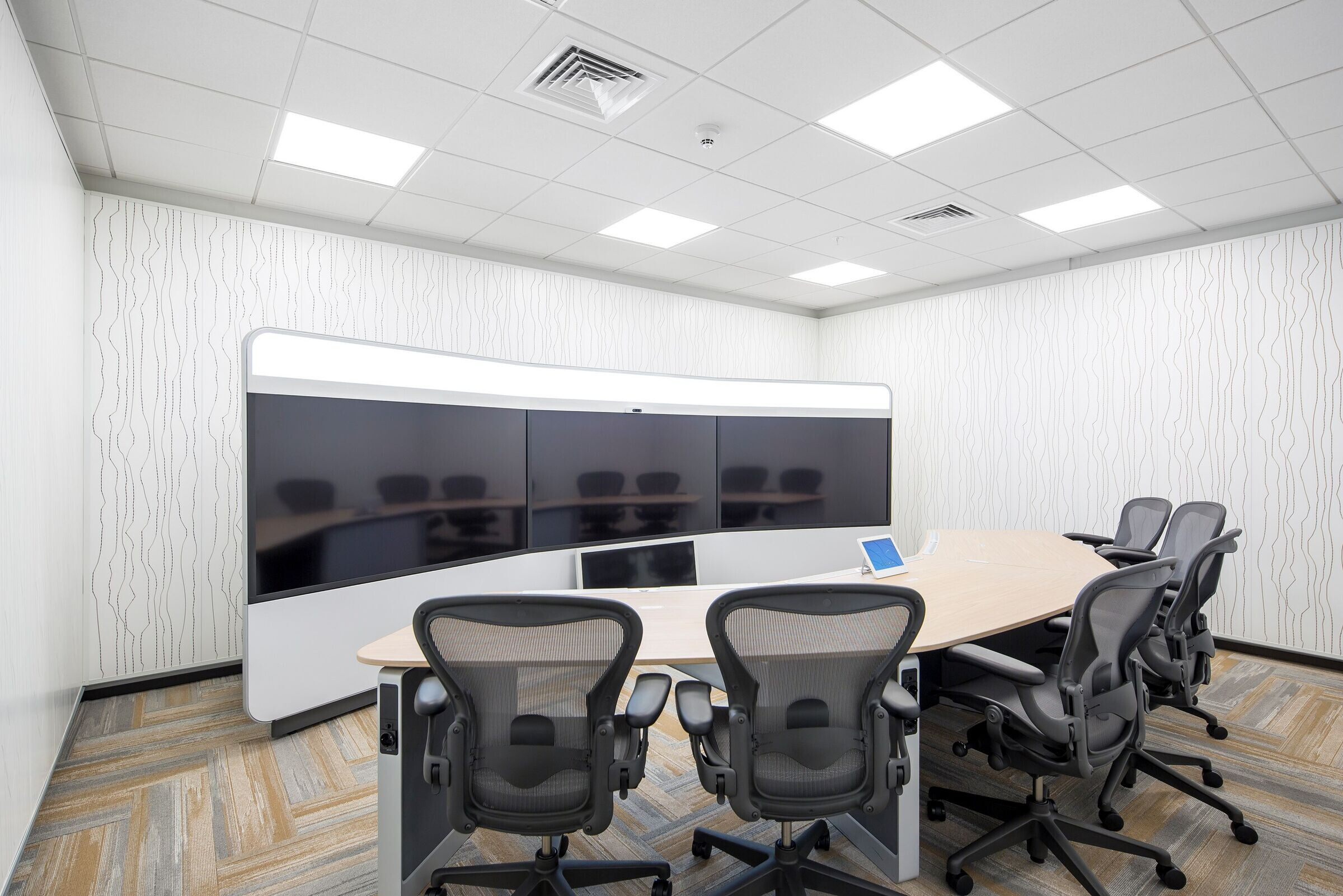 This worldwide Mining company mainly extracts copper in Chile, therefore our inspiration for the new offices was the cross over between company and nature.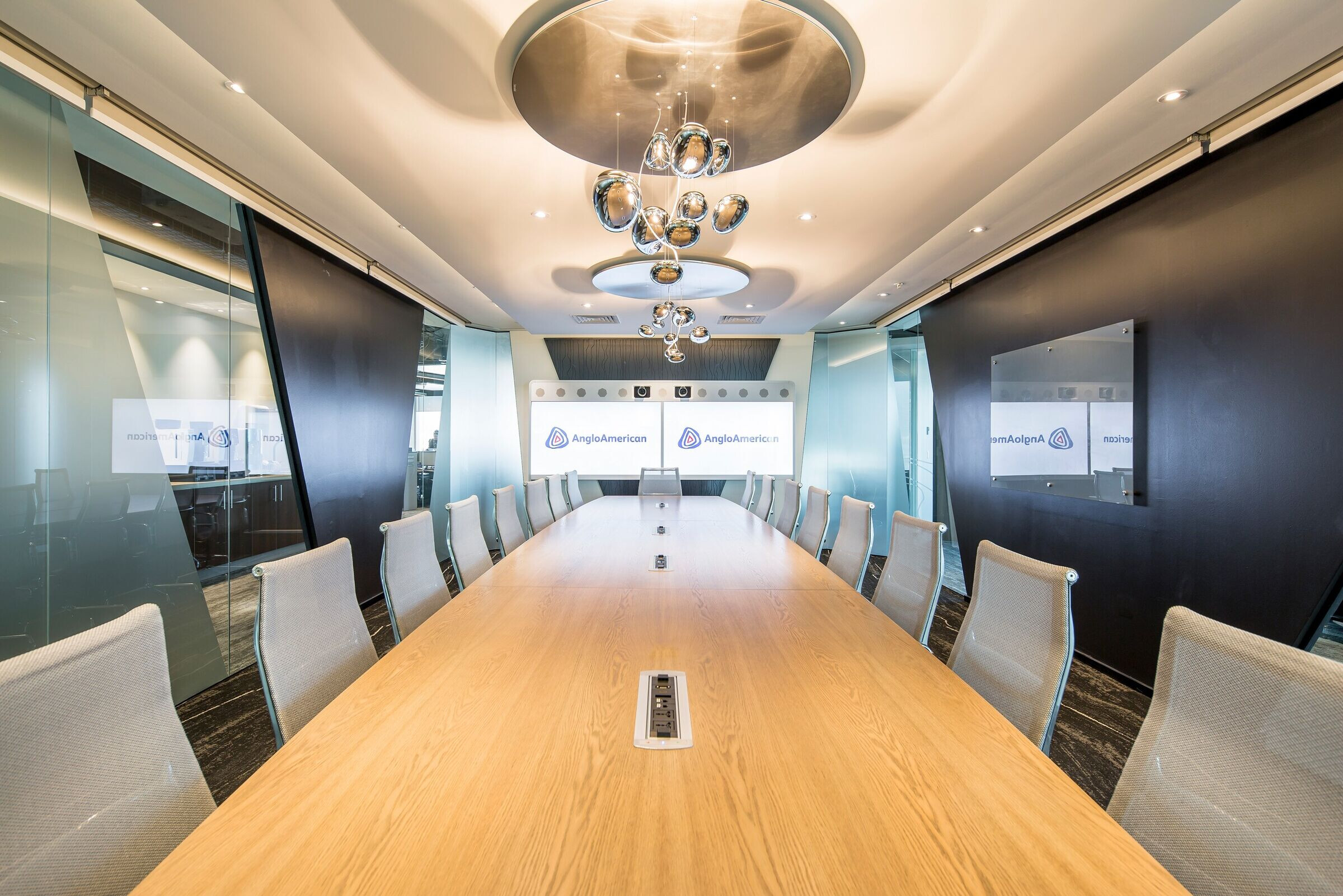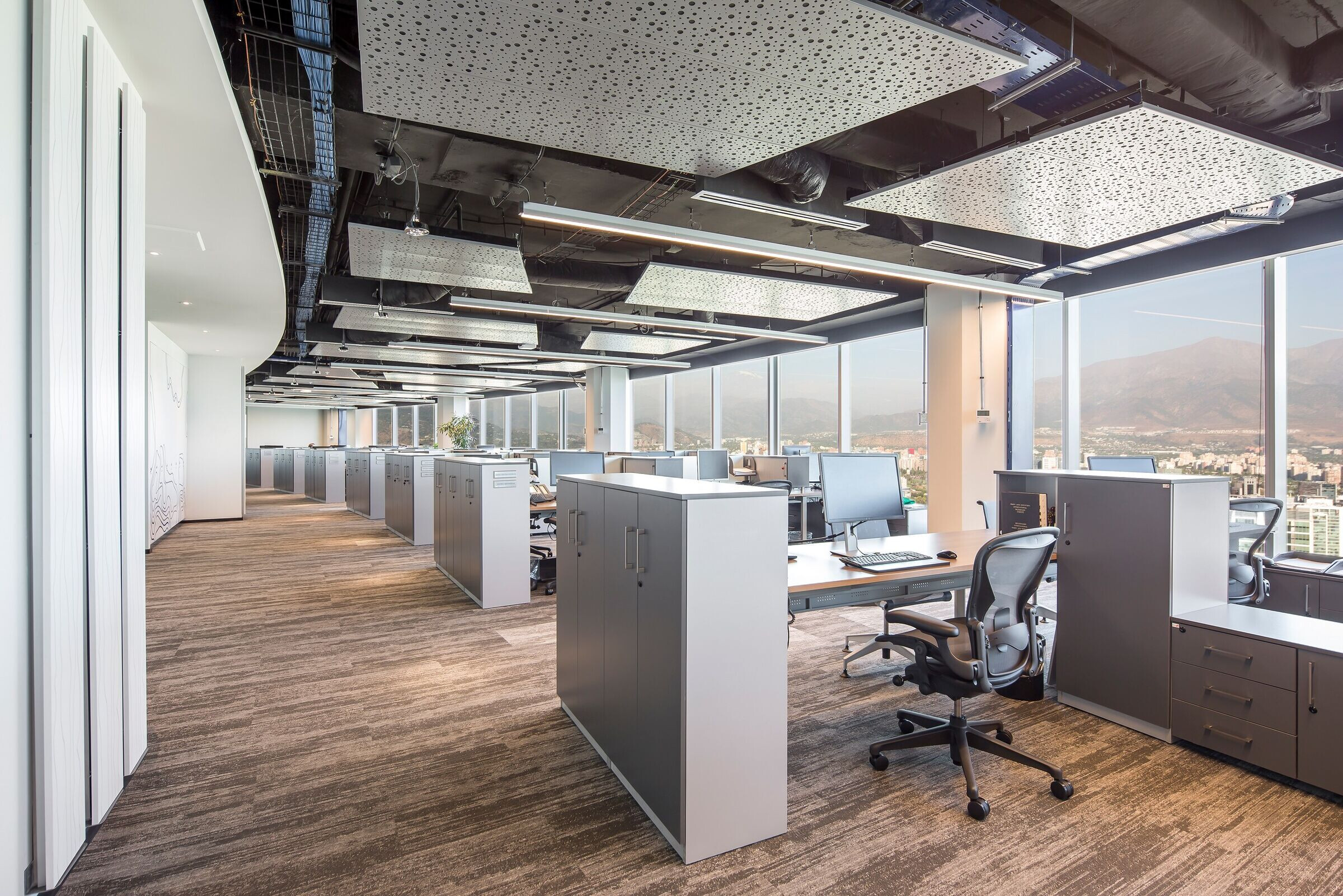 We worked with the tracks of nature over materials and the erosion of the landscape. Also with the lines of topography and landscape when it comes to plans and visualizing it.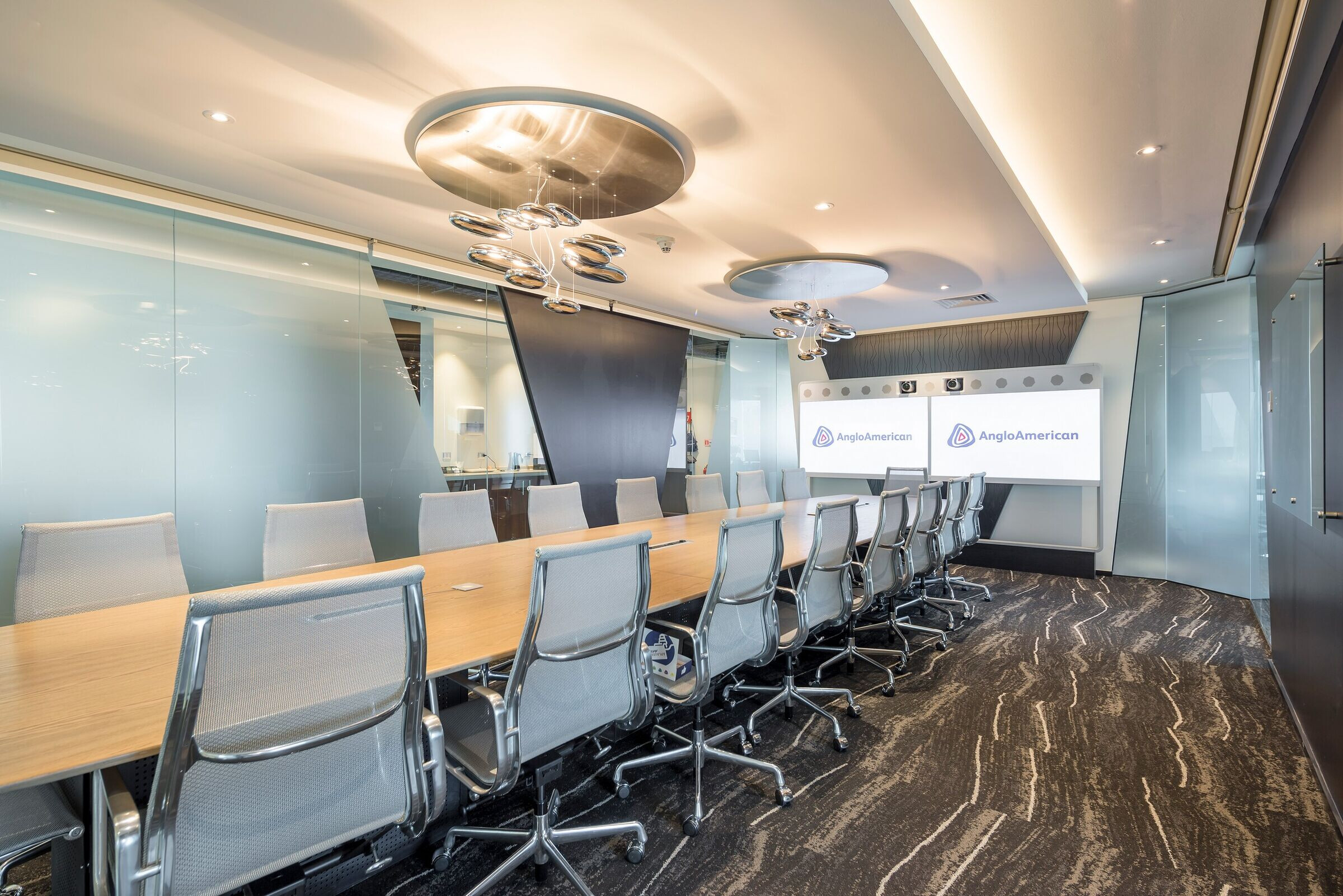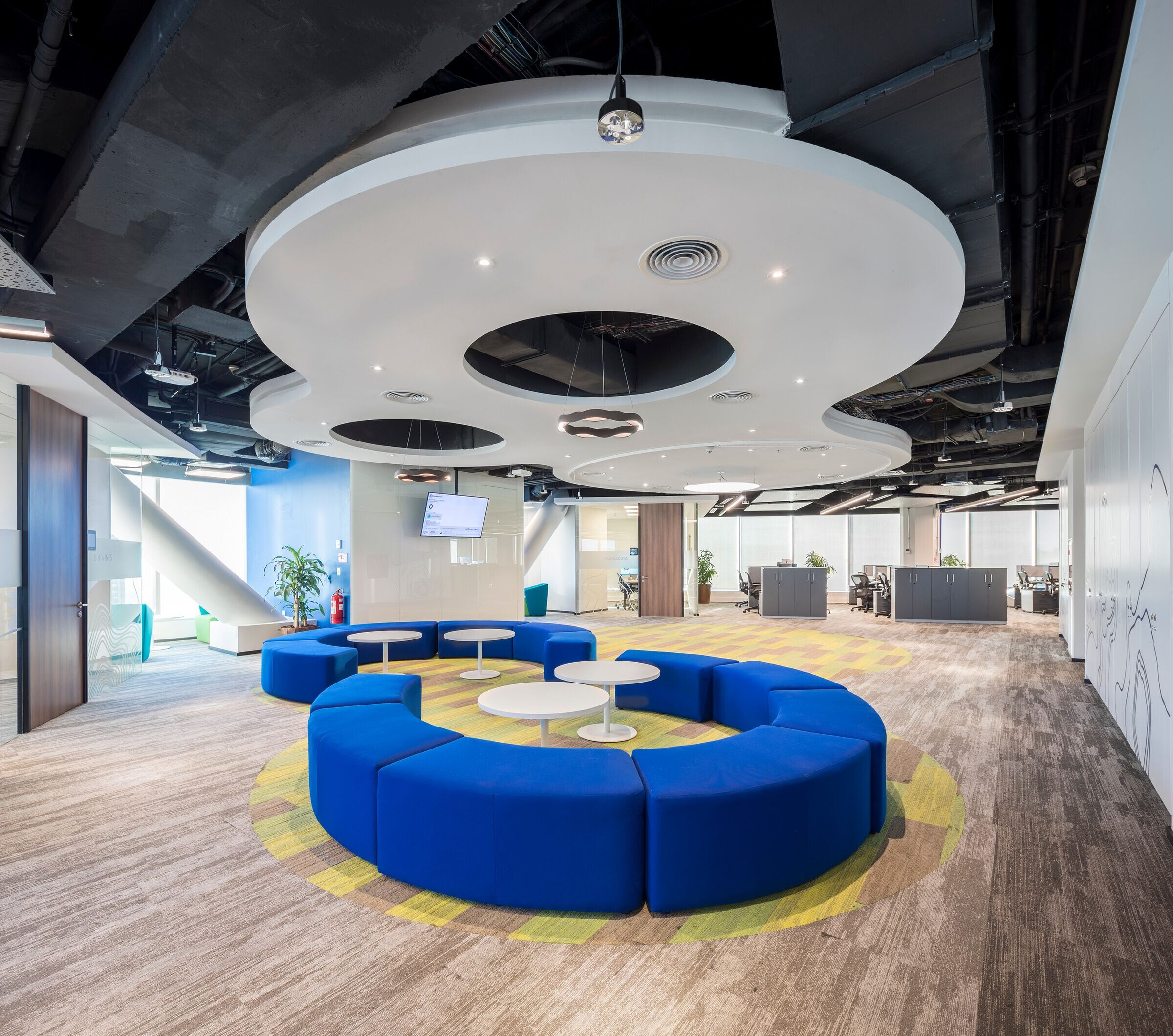 That is how we designed the curved reception area, the broken metal ceilings at the open area, cracked acoustic panels and the textures of all carpets.Colors and presence of copper finishes were also and inspiration from the identity of the company.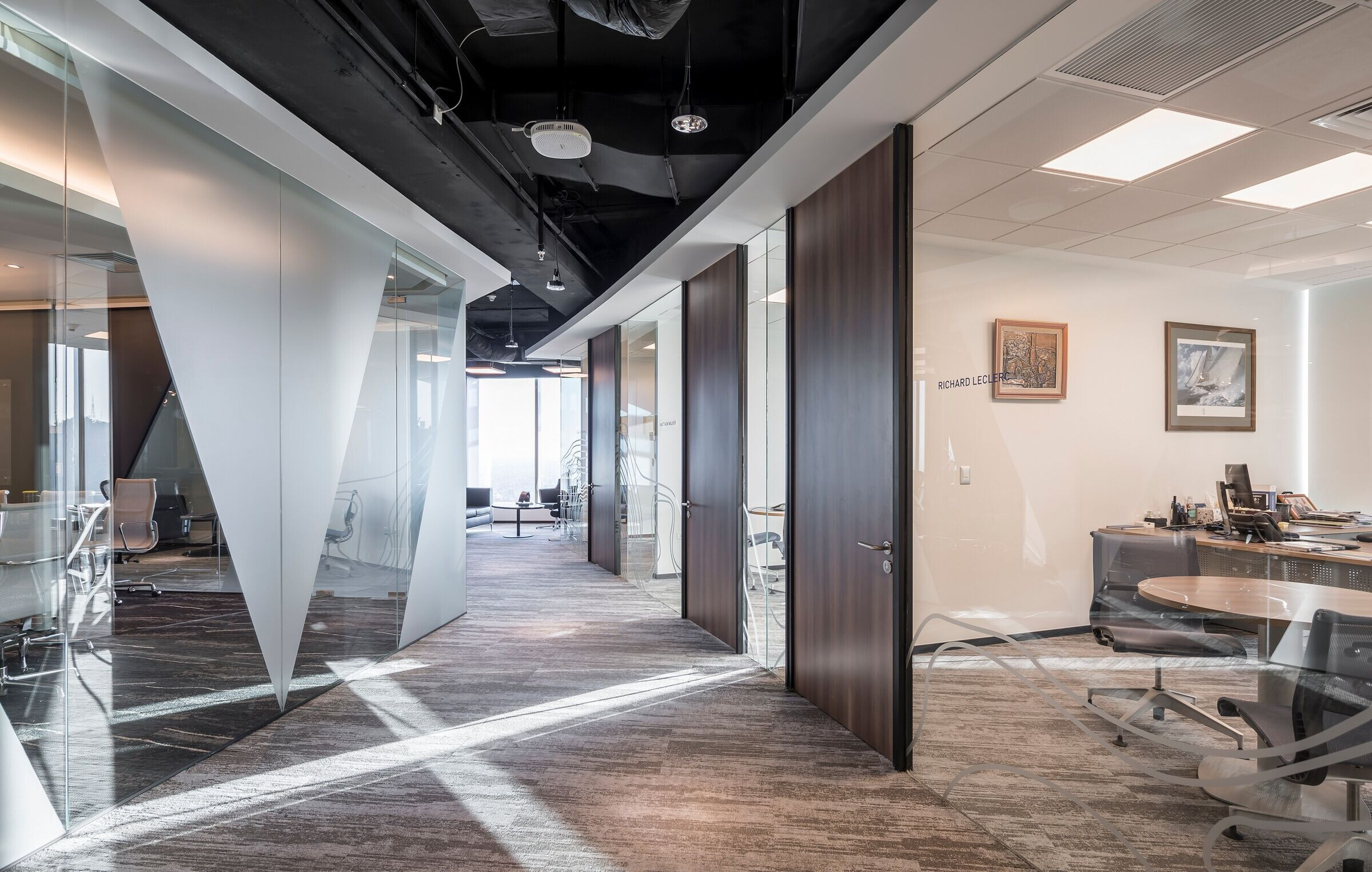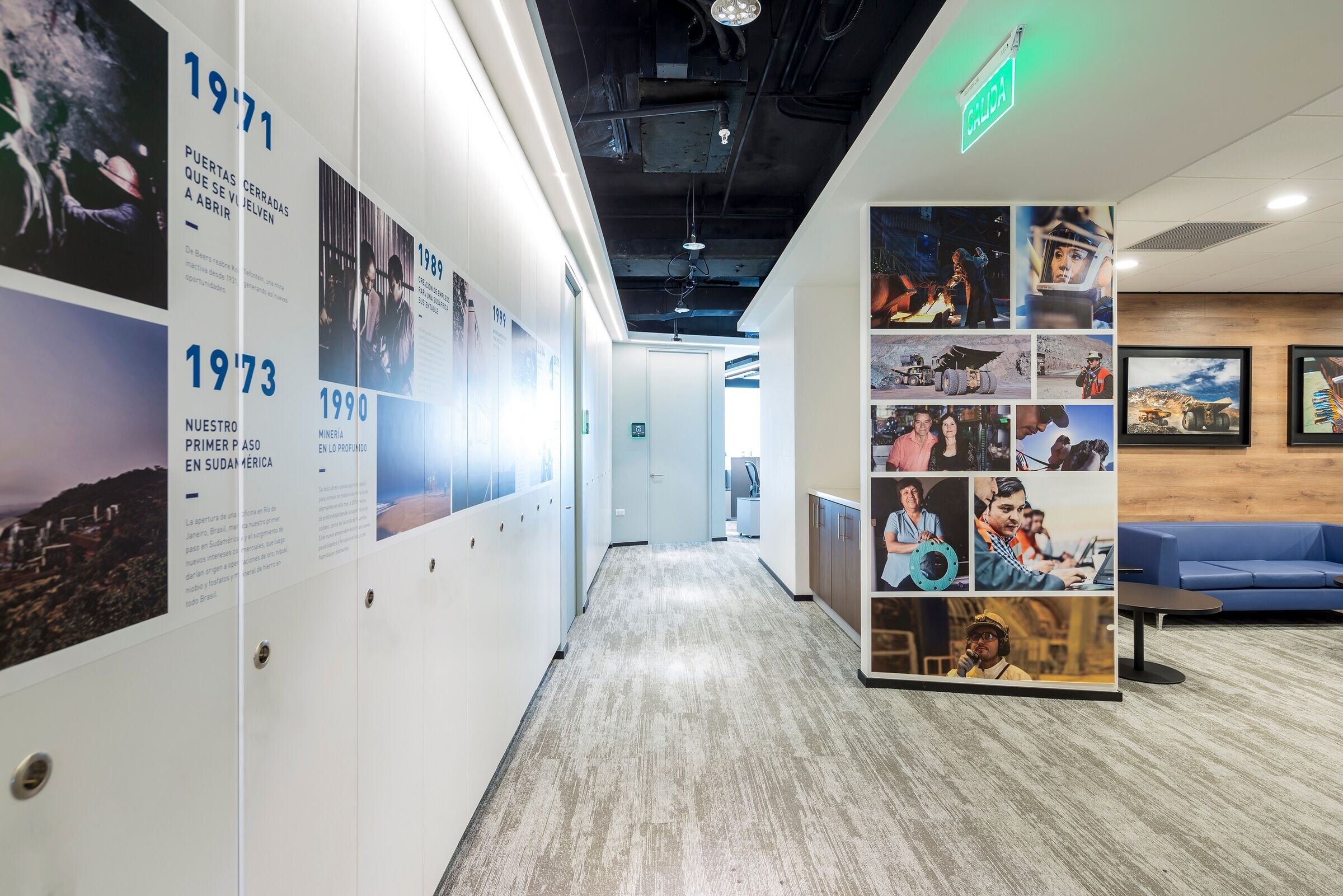 The biggest challenge was the cultural heritage of the company. Changing from enclosed areas and lots of offices to an open plan type of space, open meeting areas, exposed coffee "work" areas and driving the company to the understanding that collaboration improves productivity and it happens in the open.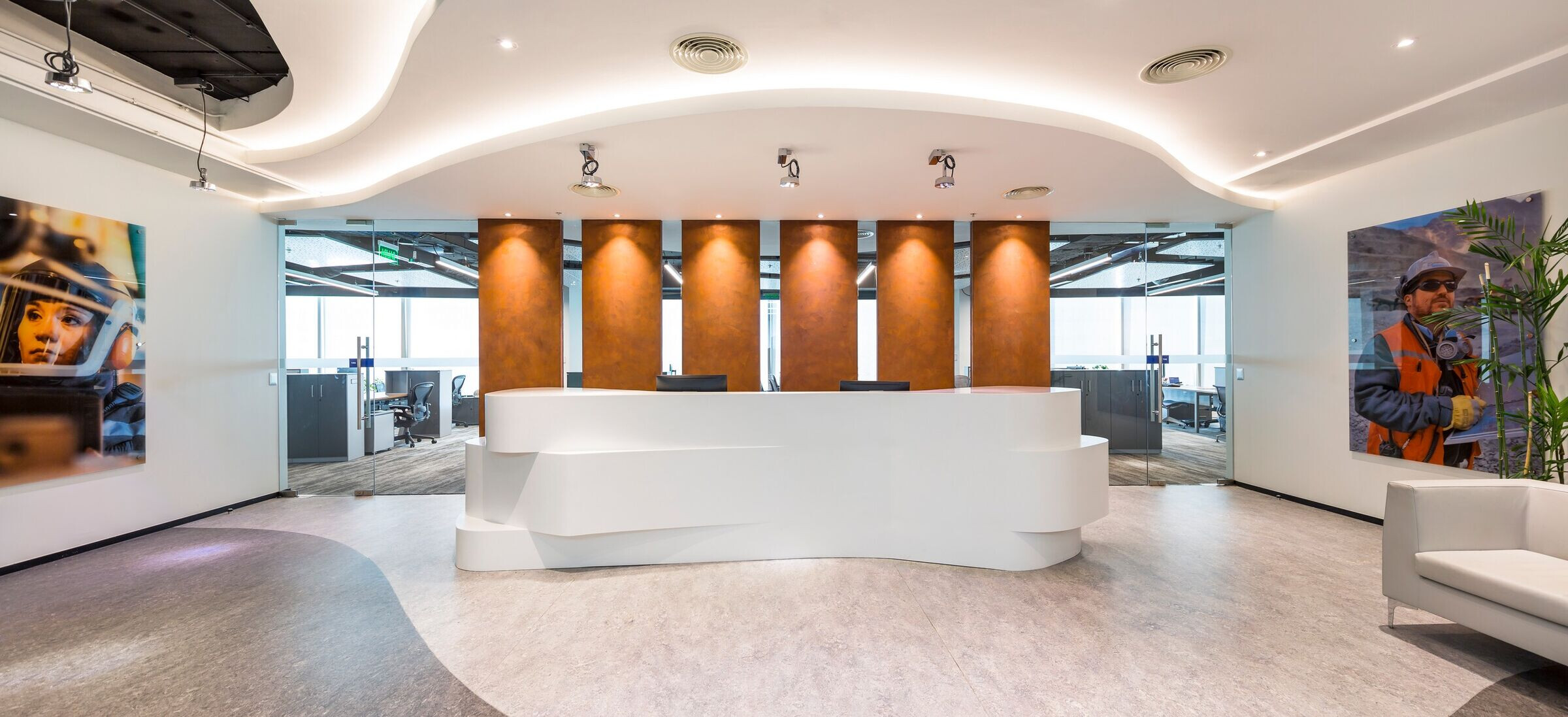 Material Used :
1. Ceilings: Metal acoustic ceilings by Hunter Douglas
2. Flooring: Shaw Contract carpets
3. Doors: Natural wood and glass
4. Interior furniture: Herman Miller
5. Reception desk: White Corian
6. Reception Area: Copper paint