The brief consisted of the re-use of a pre-existing concrete structure on the seafront in Barcelona and transform it into a high-rise residency; increasing up to 100 meters, with 88 apartments going from 100 m2 up to 400 m2. Adding 10 floors above the existing concrete skeleton and expanding each floor to create large balconies around was the first challenge.
Immediately designed with a sky terrace with infinity pool providing 360° unobstructed views of Barcelona and a fully landscaped garden, anoutdoor pavilion, a varietyof 1,000 m2 amenities in the basement, containing spa, swimming pool, hammam, sauna, gym and yoga facilities were completing the brief..
Prime approach has consisted in working on the volume'sperception, in order to transform the static, rather massive high-rise into a slim, dynamic and fluid shape. The balconies irregular curves create a phenomenon of entasis, enhancing the impression of height, creating a changing perception of the volume through different angles and, like waves, transforming the building in a moving tower, in echo to the fluidity of the close-by sea and wind.This allows it to become a singular landmark in Barcelona's skyline.
Its location on the edge of a roundabout gives it a singular position and thanks to the orientation of the large balconies each apartment benefits at least from view towards the sea.The innovative character of Antares is found in the way the global concept with widetransparent facades combined to specific shaped balconies contribute both to comfort and to solve climate problematics of wind and sun exposure. The highly raised curved glass protect the balconies spaces from wind and reduce sensation of vertigo as they extend the inner living space outside.
The ground floor interacts with the street by the lobby, the restaurantand a multi-use pavilion, between street and garden. Its important height combined to its monumentalwaving glass facade and the mirrored ceiling procures a specific spectacular character to its spaces.The building shows openness to its surroundings when the undulated facade plays with deformating reflection, attractive and reflective, to preserve its private aspects.
Team:
Pérez Gómez Arquitectura | René Pérez Gómez
Collaborators: René Pérez Gómez, Dulce Ramirez Camacho, Edgar Rodriguez Islas, Hector Nuño, Louisa Organes, Mario Nava, Hector Navarro.
Lighting Design: ONOFF Studio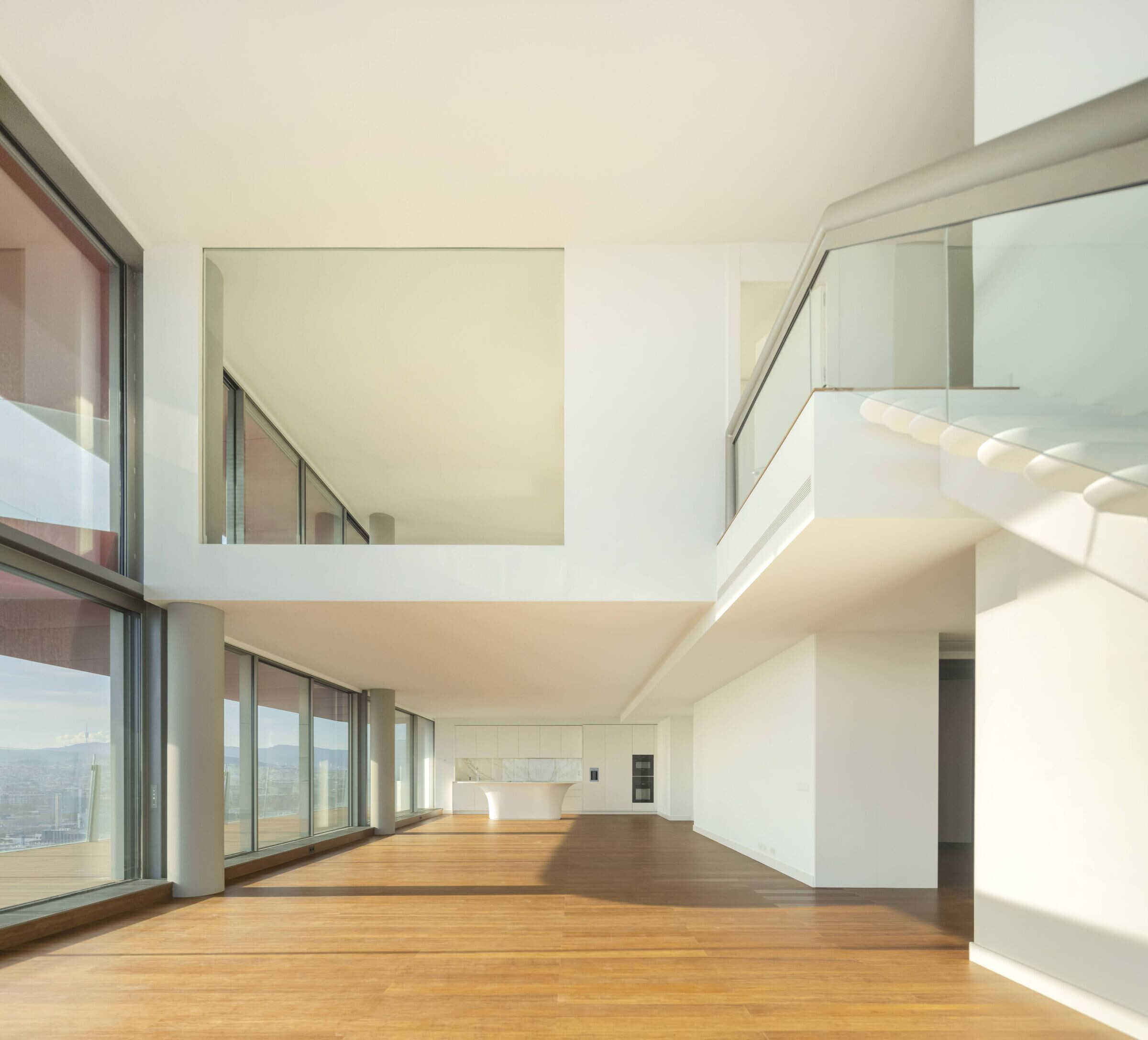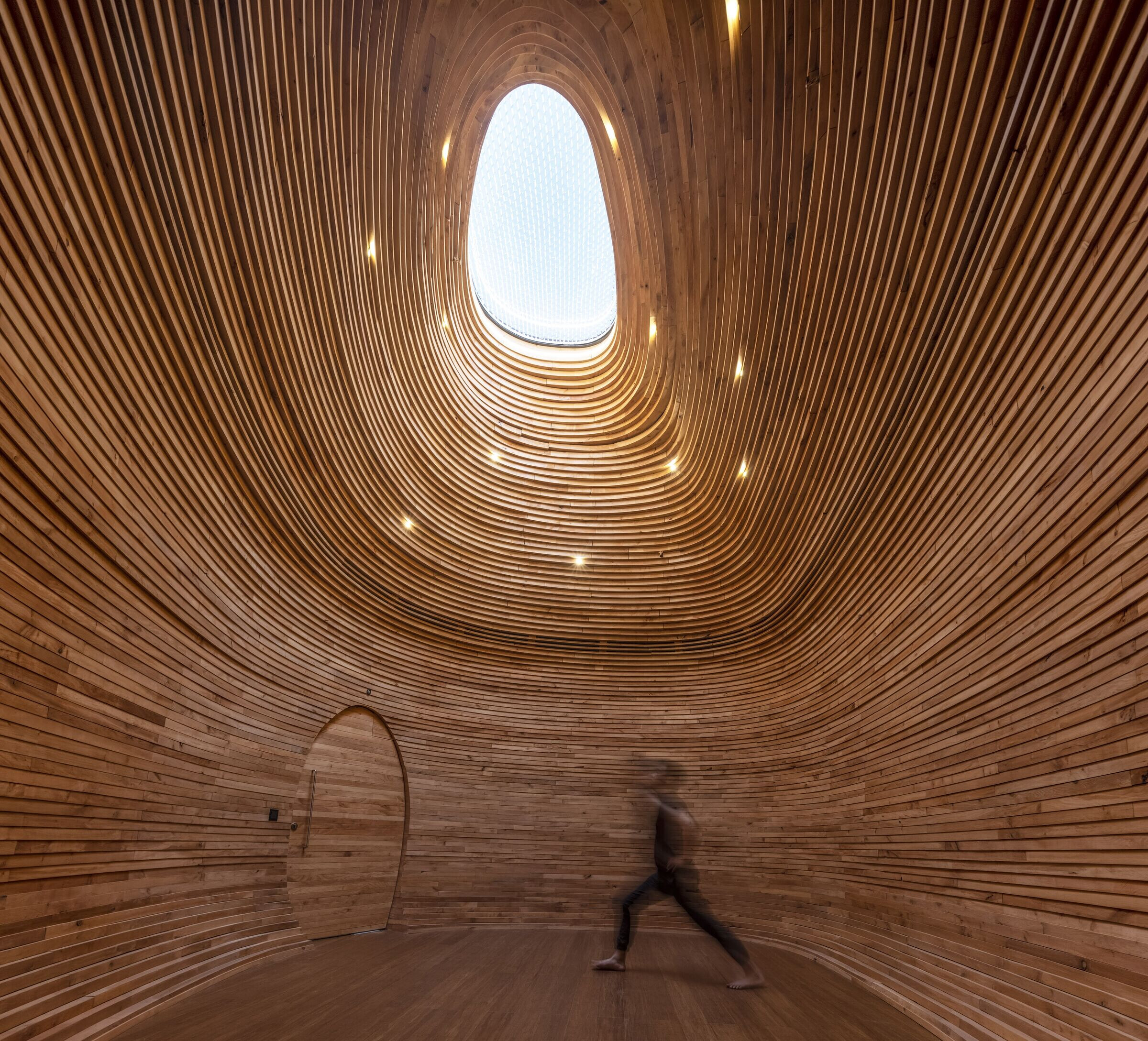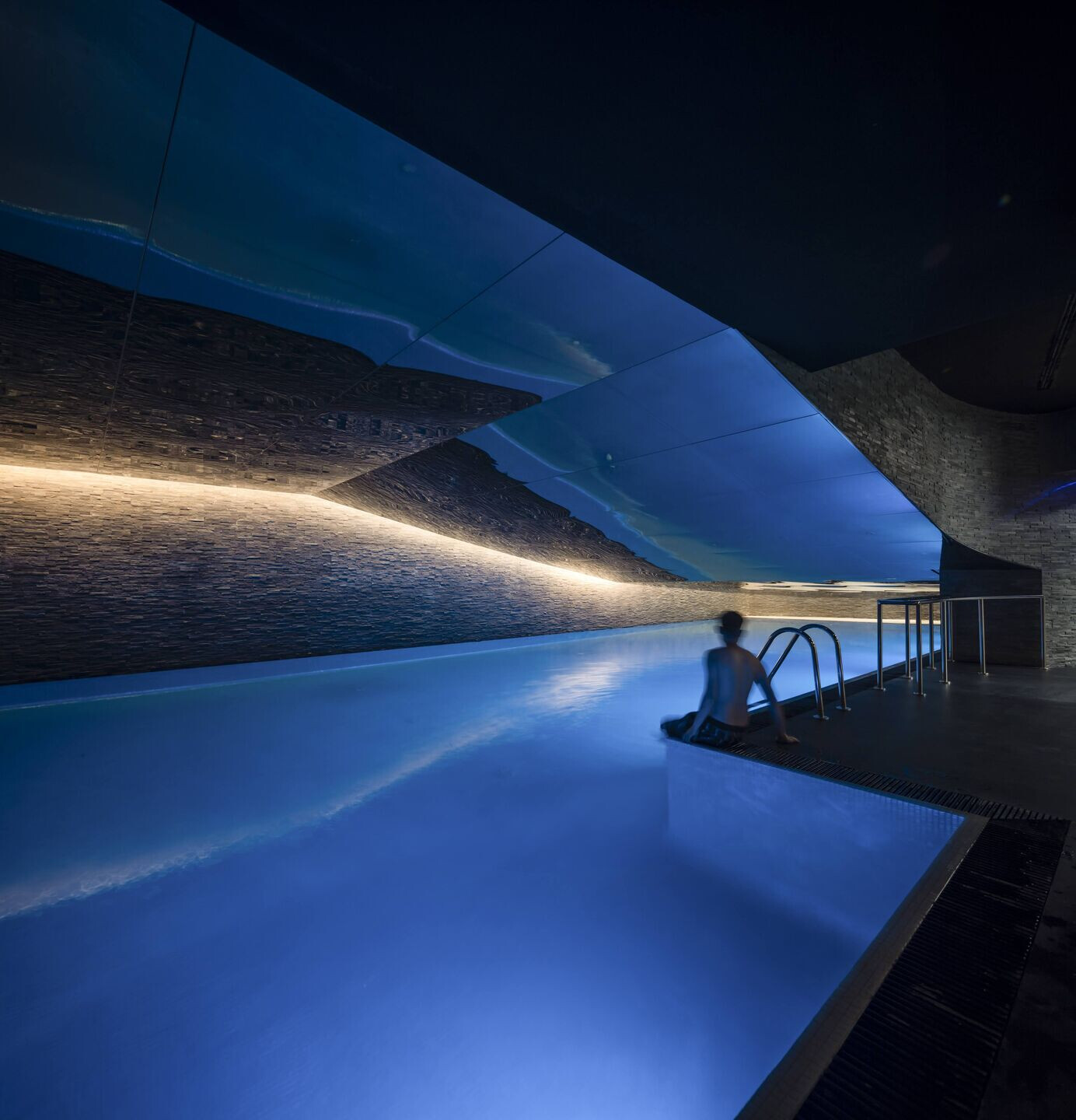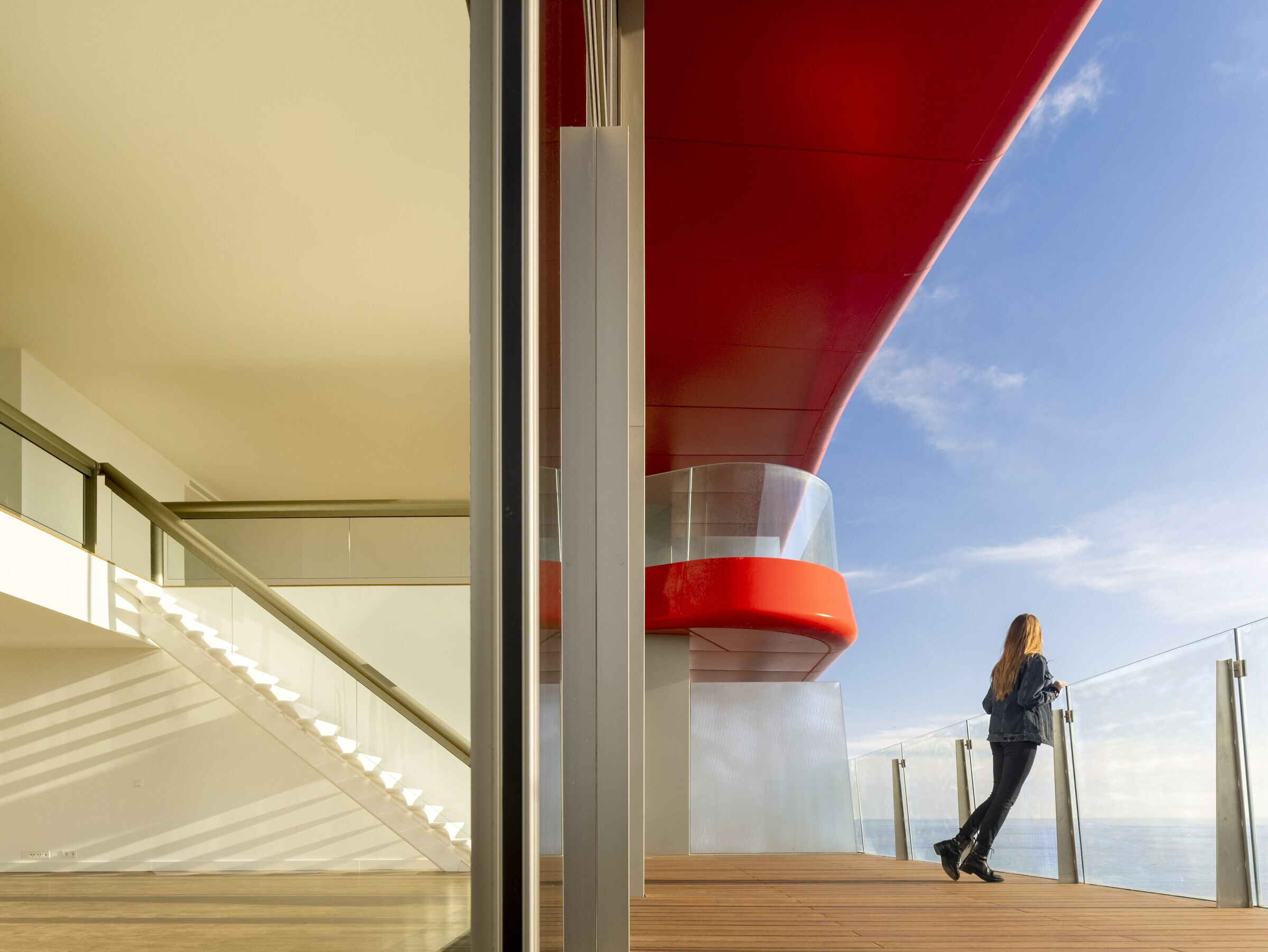 Material Used:
1. Dadra: Furniture - Tables: Steel / Chairs: Steel And Red Cushions
2. Ar Fusteria: Furniture - Lacquered Wood And Cushions
3. Geometria Viva: Lighting - Divers Materials
4. Cricursa: Façade - Curved Glass
5. Atelier Pc Maury: Lobby - Lacquer Cloth
6. Oscarinox: Desk - Lacquered Metal
7. Alucobond: Pavilion
8. Verdtical: Vegetal wall - iPanel
9. Freixanet: Furniture spa - Tumbona IR
10. Oscarinox: Interior pool - Stainless steel
11. Porcelanosa: Interior pool - Globe Wall Bhutan
12. MOSO: Exerior pool - Bamboo
13. Technal: Façade - Aluminium
14. Cricursa: Façade - Glass