"Functionality is whereas Reality"
Functionality is an authentic and autonomous existence, independent of any specific material manifestation. In a sense, functionalism and "poetry" are opposite.
While In the design of Bananain Shenzhen MixC Concept Store, Some Thoughts has sought to deviated from the imposed "poetic" in space and tried to achieve a rational order by comprehensively organizing the space through functionality.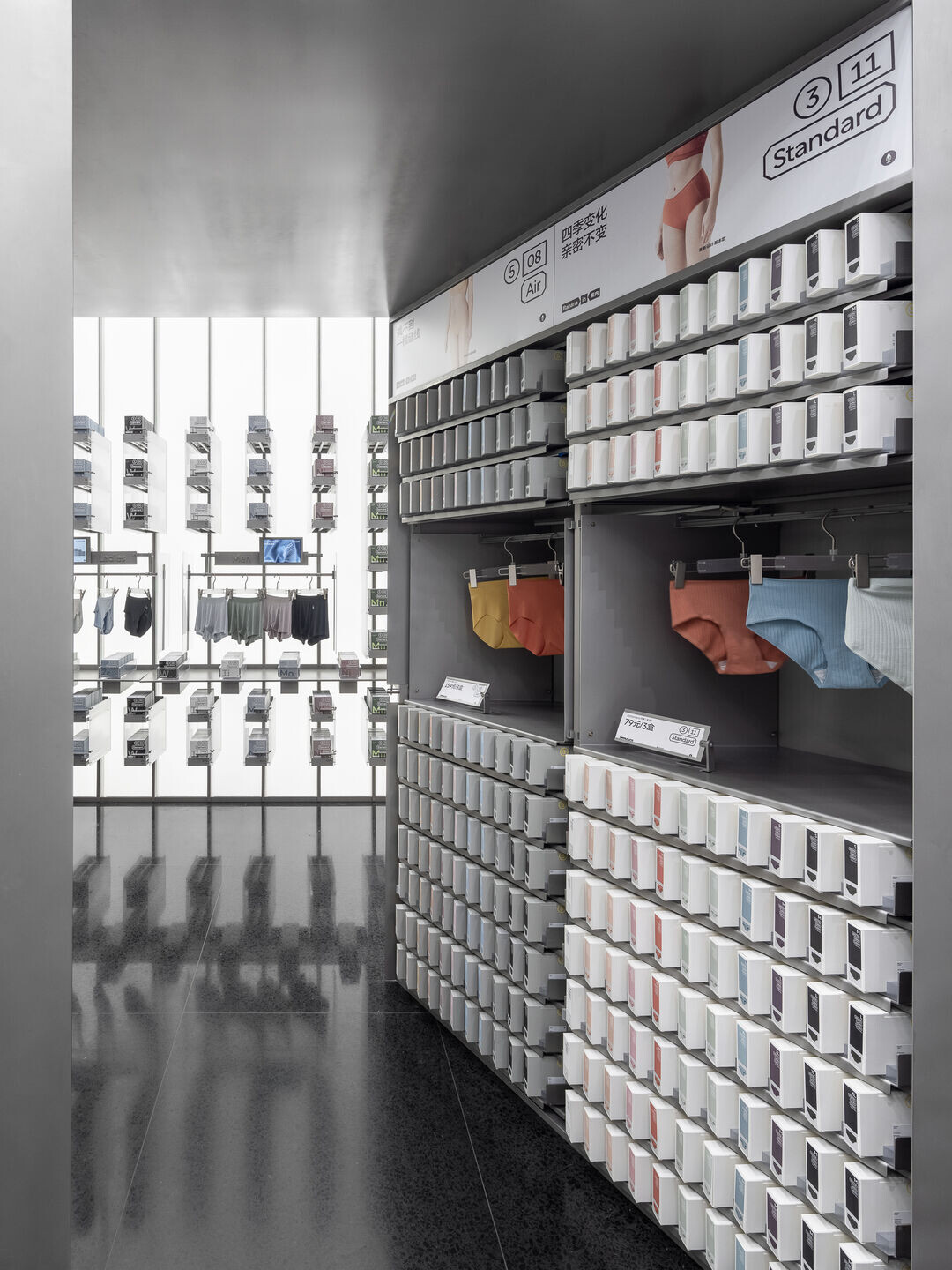 In the process of transcending the virtual essence, rationality and mechanical dynamics interplay in the space to impact on the store's constituent systems. Railing Storage System hovering above the cabinets conveys the typology of technology and geographical displacement, in which the functionality of technical engineering is strengthened by its existence. Under the operation cycle, the circulation as well as the space narrative appear in the form of the system's function, accompanied by the breaking of abstraction and emptiness.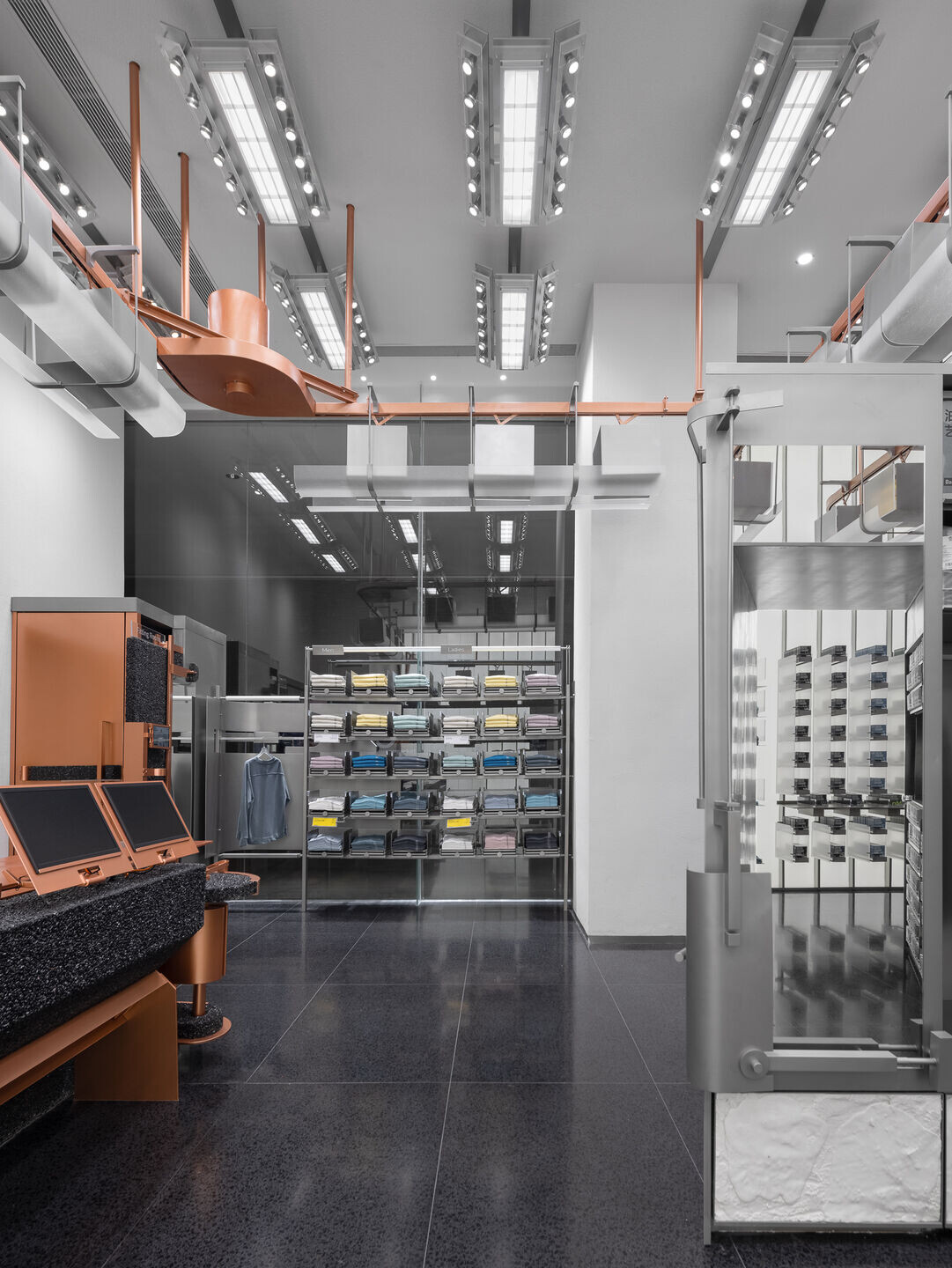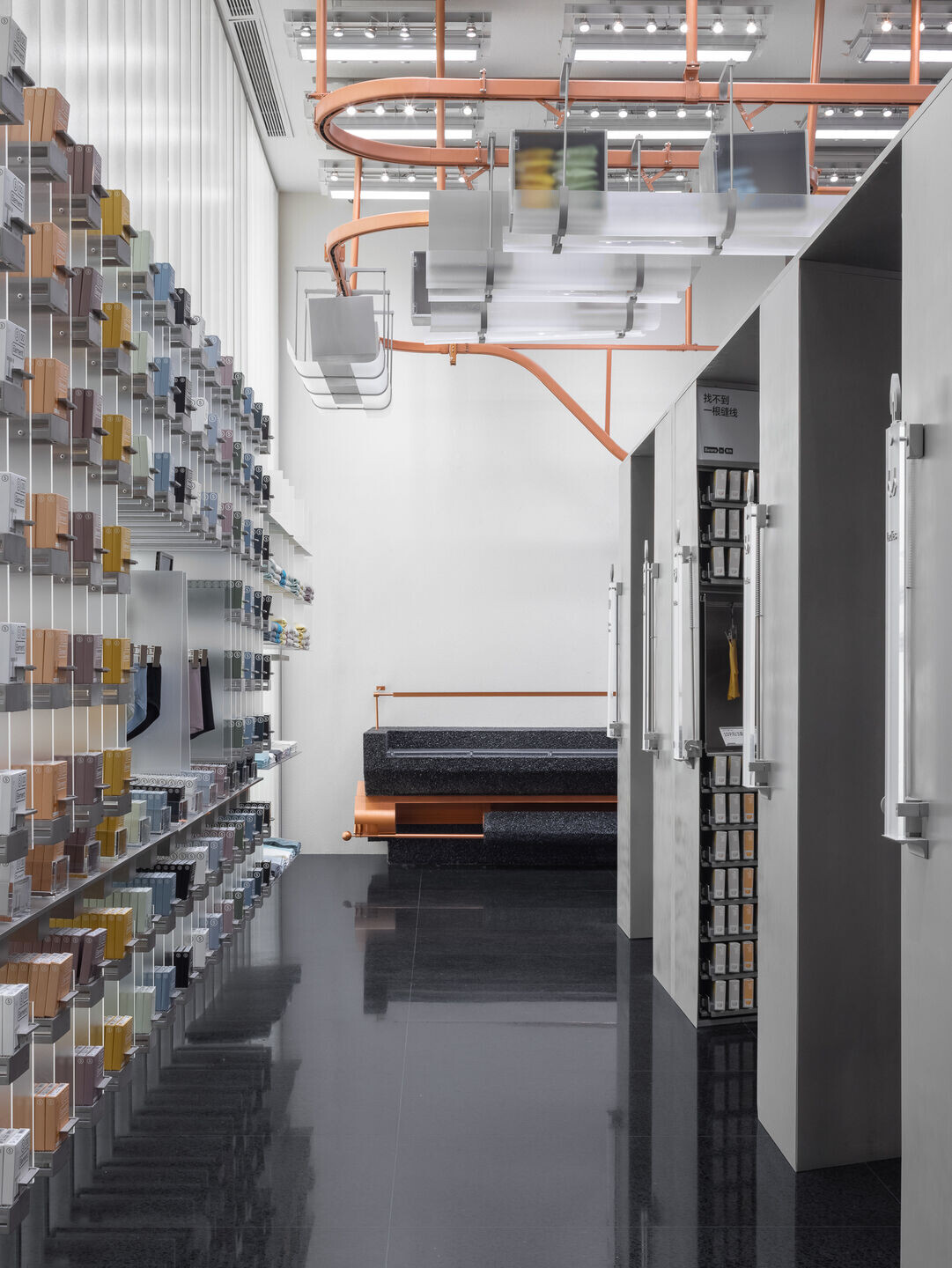 In terms of material, the strength and toughness of metals support the existence of functionality and efficiency as in the appearance of unconventional lines, while materials such as gravel, glue and water, which are meticulously mixed and solidified, injecting a sense of nature in an artificial way, and making organic goods output strong visual memories for customers in between structures.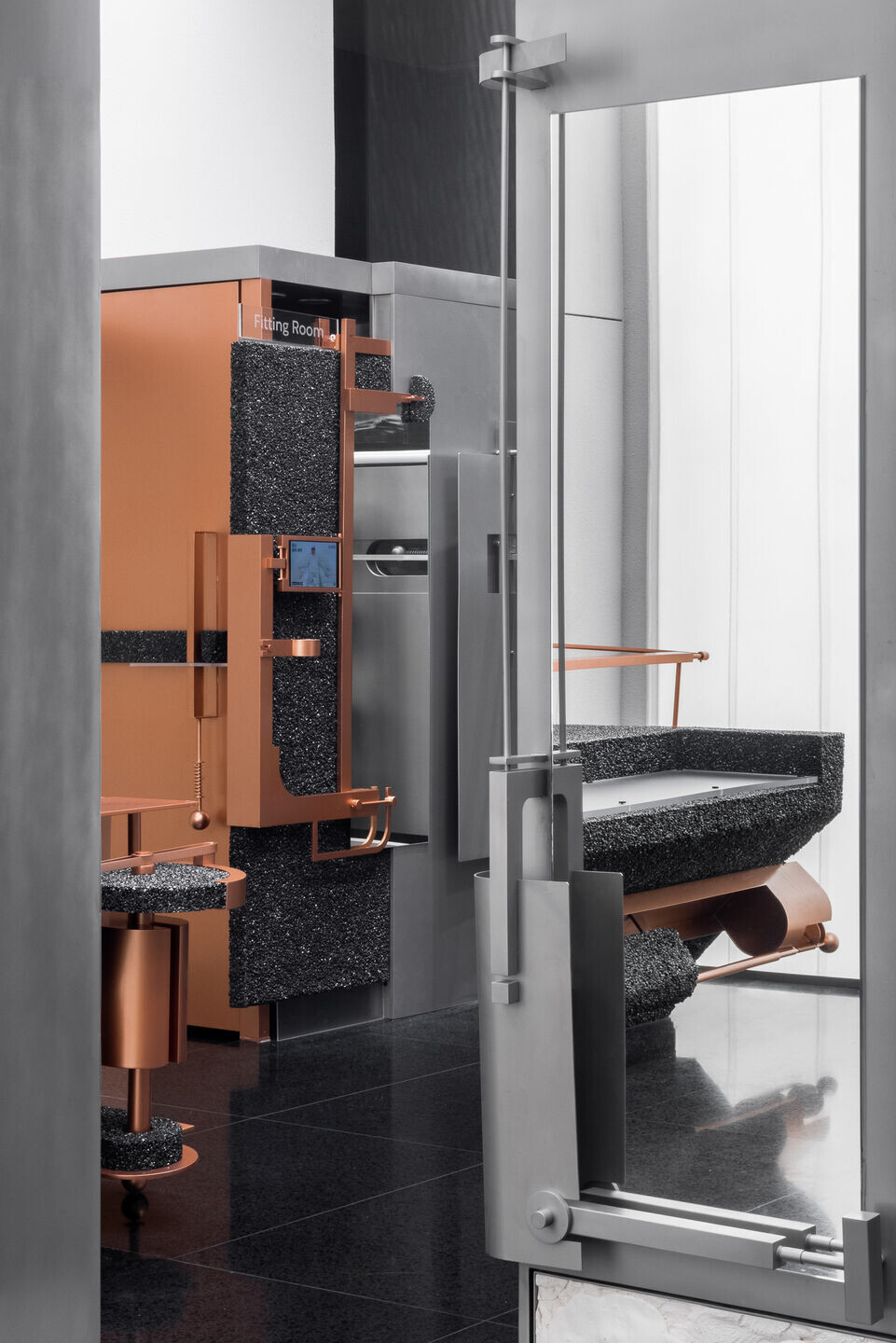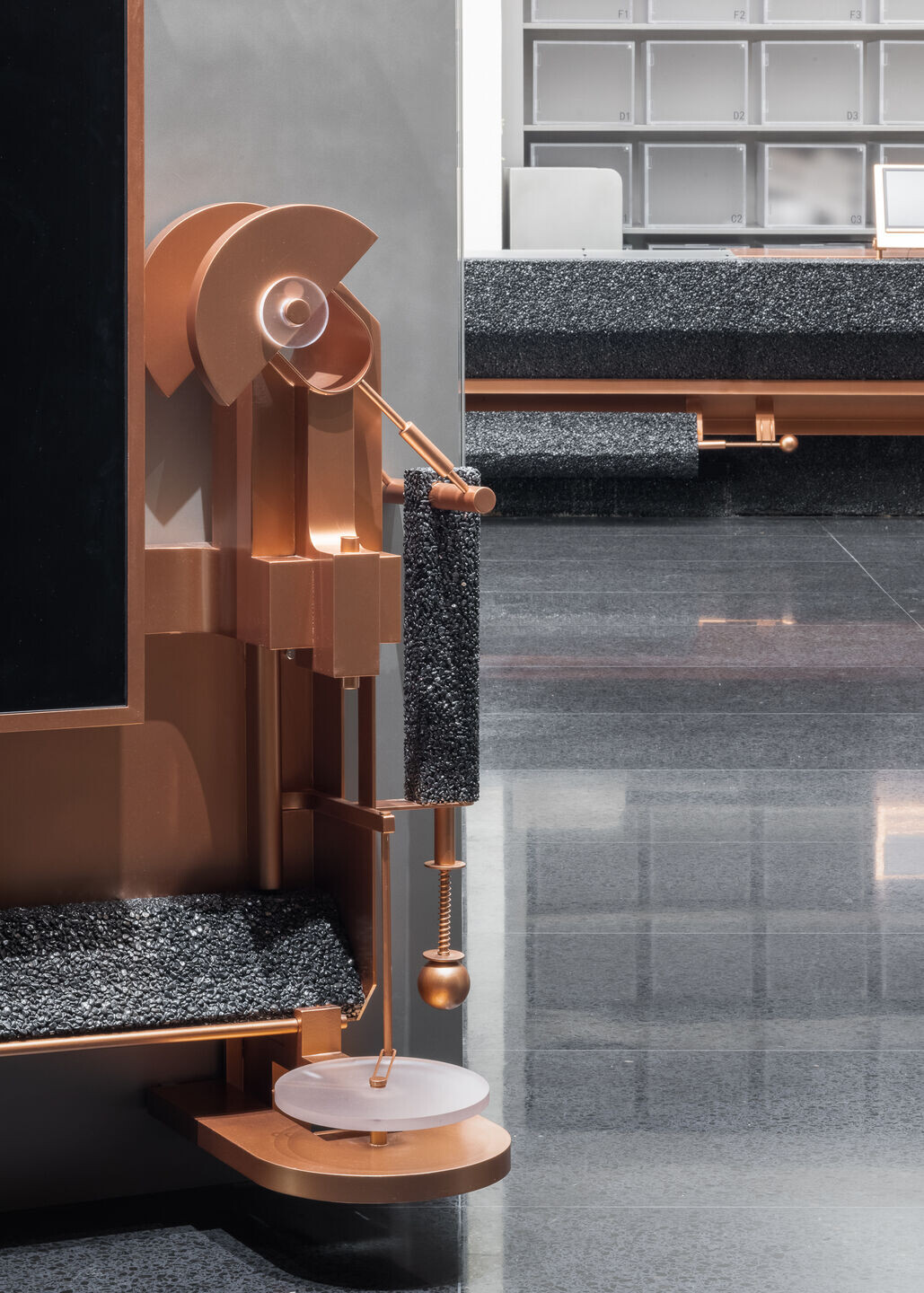 Without function, there is no reality. Under the condition of a relatively intensive interior, we have replaced the traditional warehouse with a hanging Rail Storage System on the ceiling. This intially led to our design that aspires to be distinguished from the mainstream spatial expression nowadays, with a more accurate, complex yet efficient structure.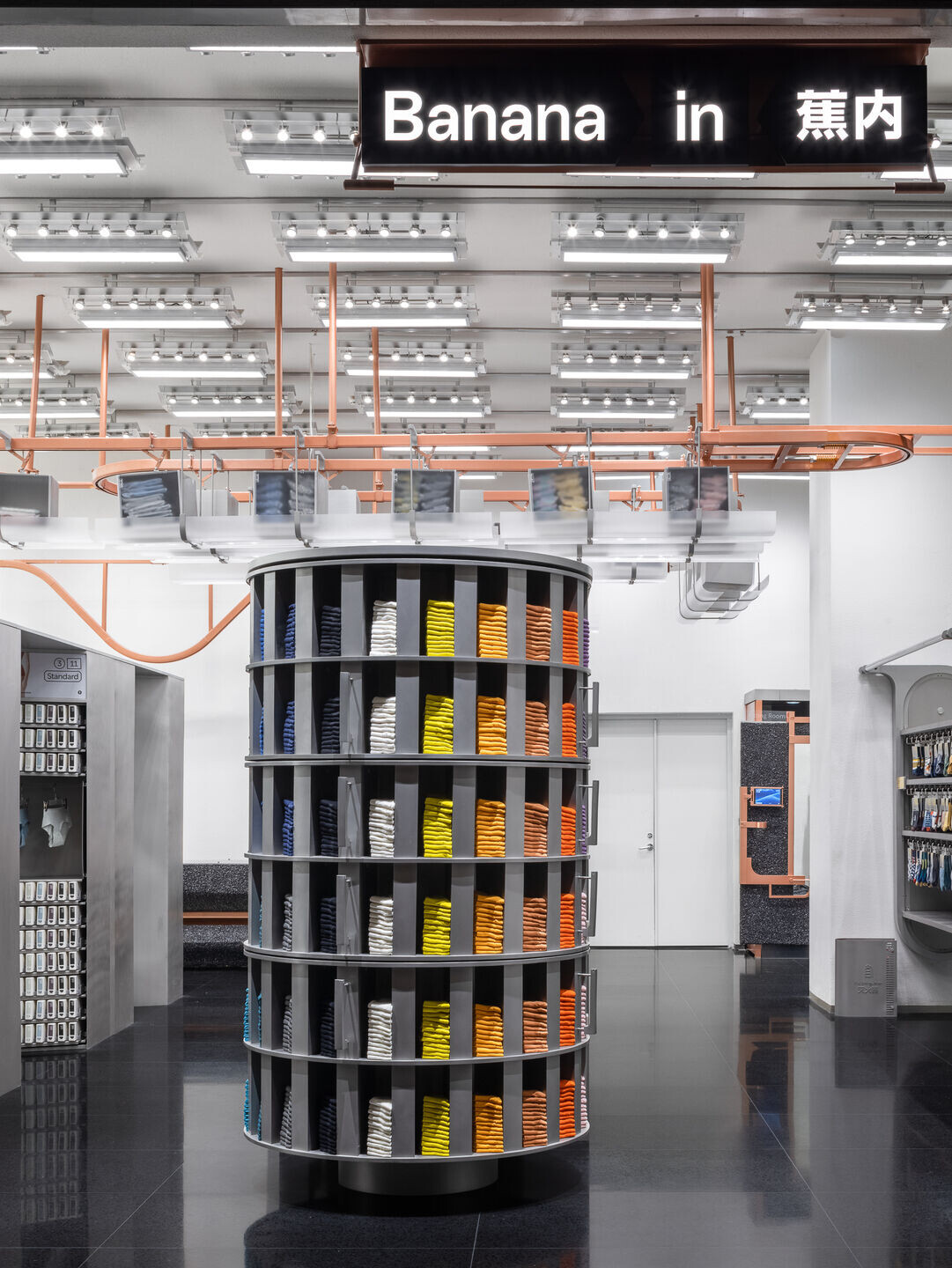 In the conceptual design of Bananain Shenzhen MixC Concept Store, we gave up the "poetic" imposed within an interior, thus deriving the free circulation of the conceived space, and this freedom is endowed with the convenience of action mode and its functionality.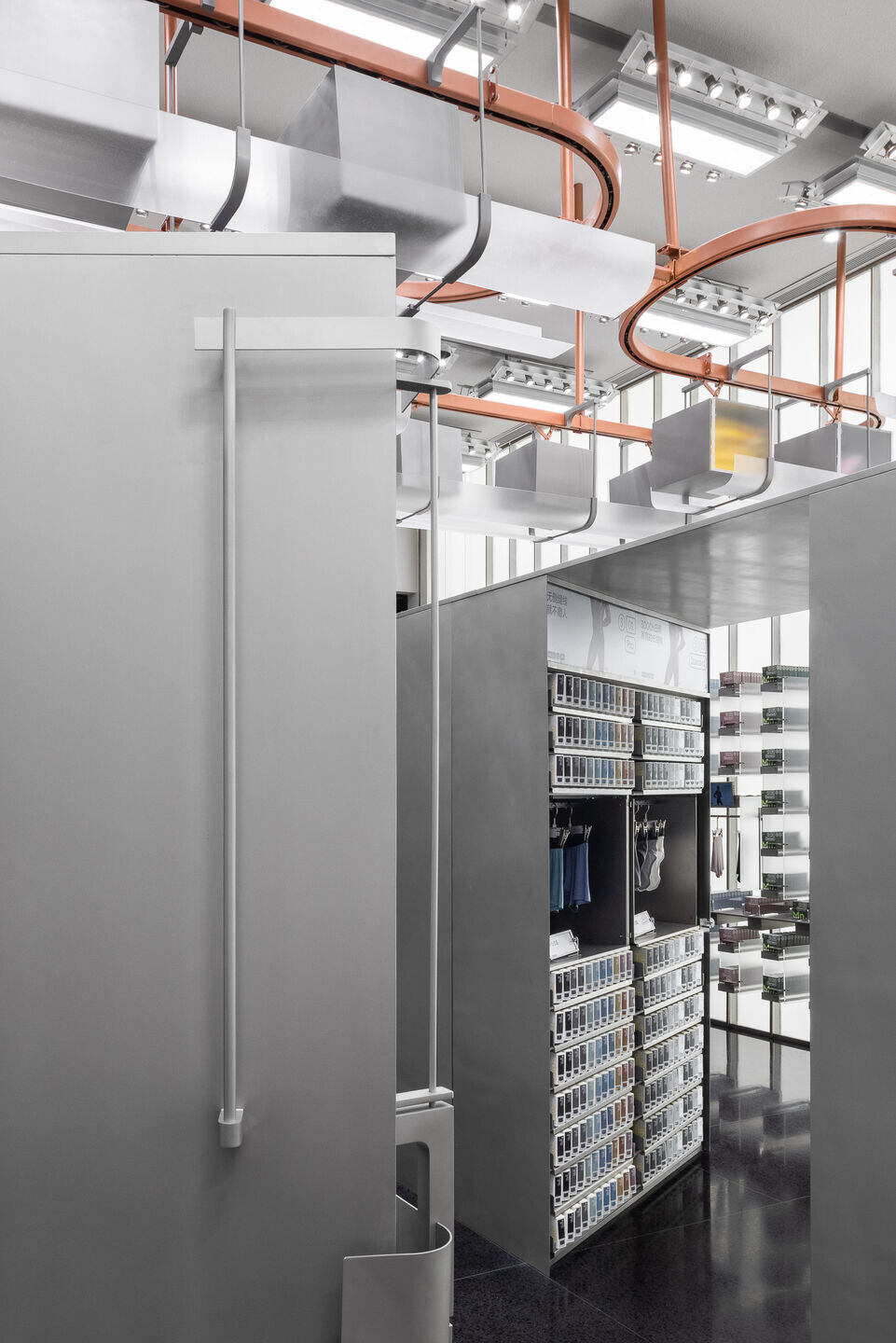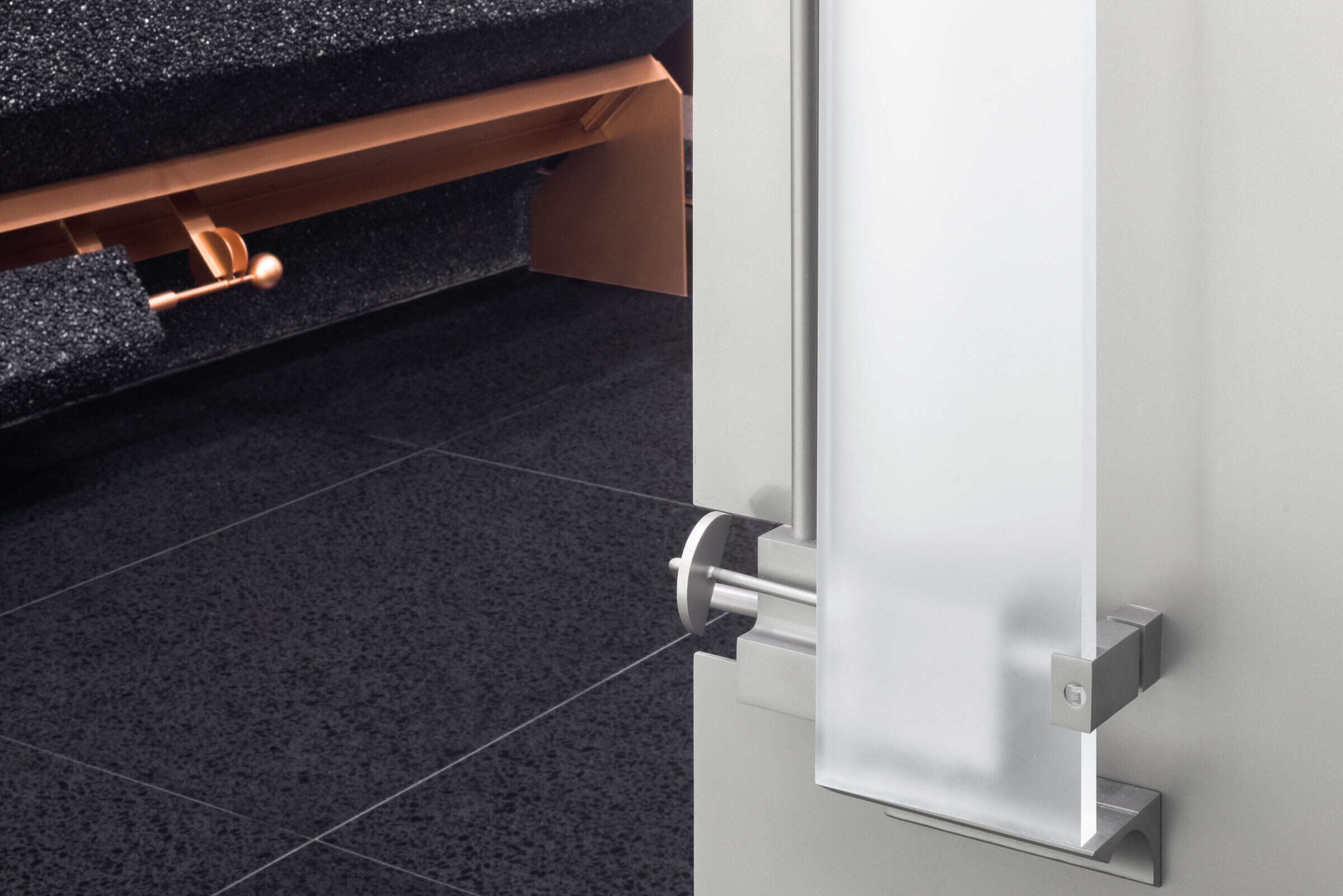 Team:
Client: Bananain
Interior and Installation Design: Some Thoughts Spatial Design and Research Office
Design Director: Jingze Li
Project Designer: Linshen Lilian
Photography: SFAP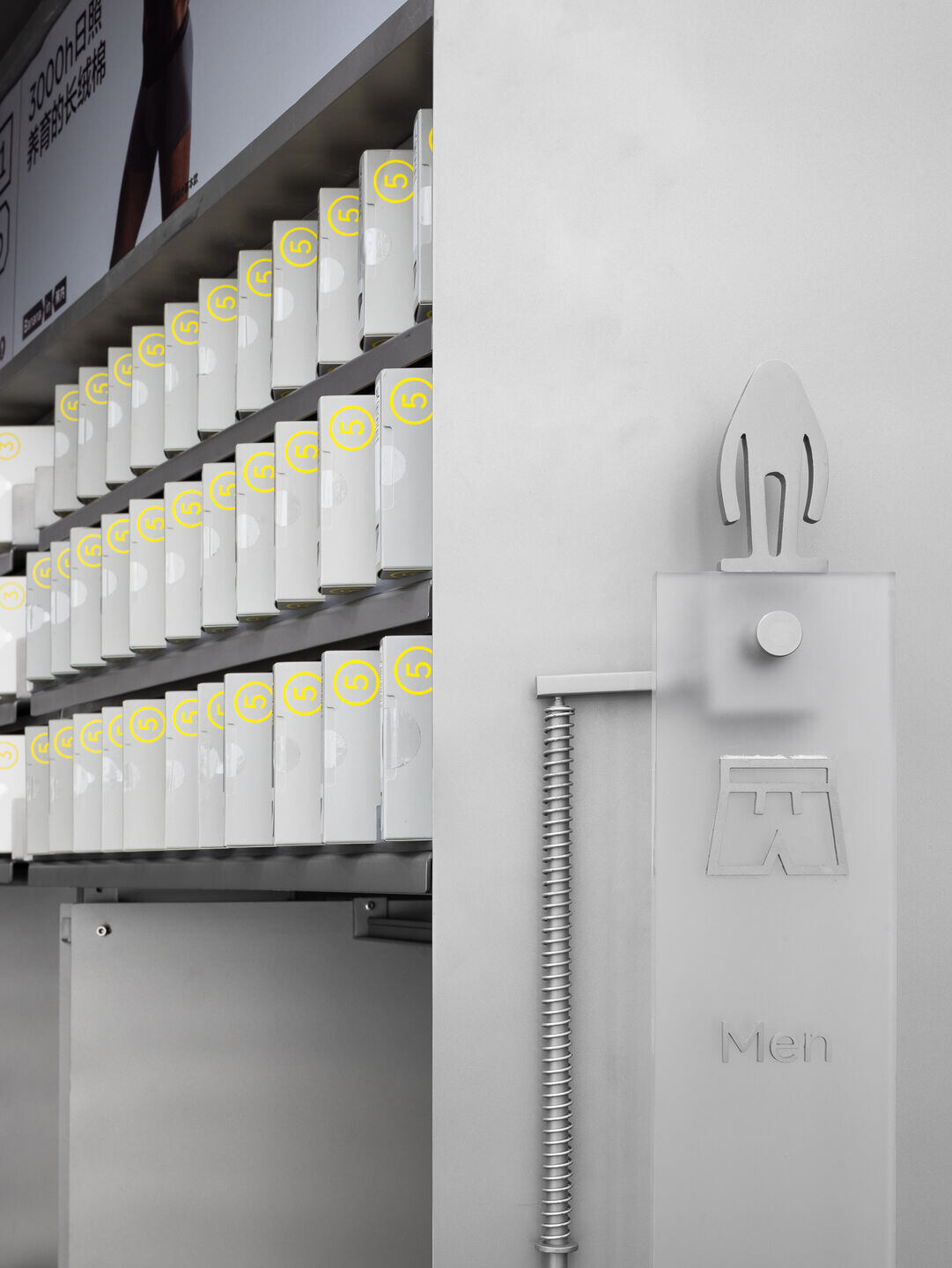 Materials Used:
sticky stones, copper stainless steel, acrylic, floor tile, u-shape glass, texture paint