Bauhaus style house of Nature and Music The daily life of the family is interested in nature and music. These were chosen to be our inspiration in planning. There were quite a few challenges in this project that are the ones that actually made it so special. First, the differences between the couple and even characteristics that contradict the nature of the customers themselves.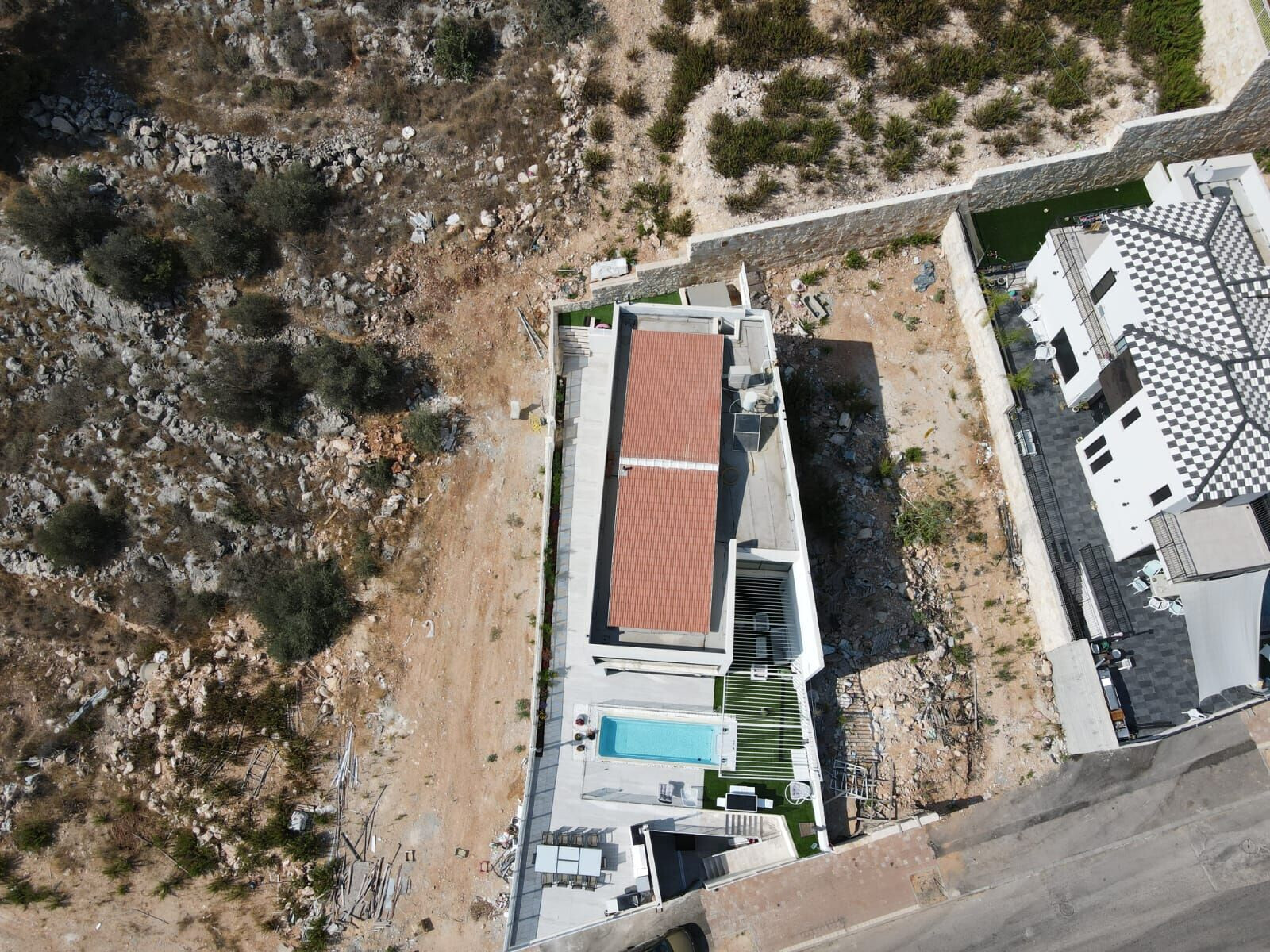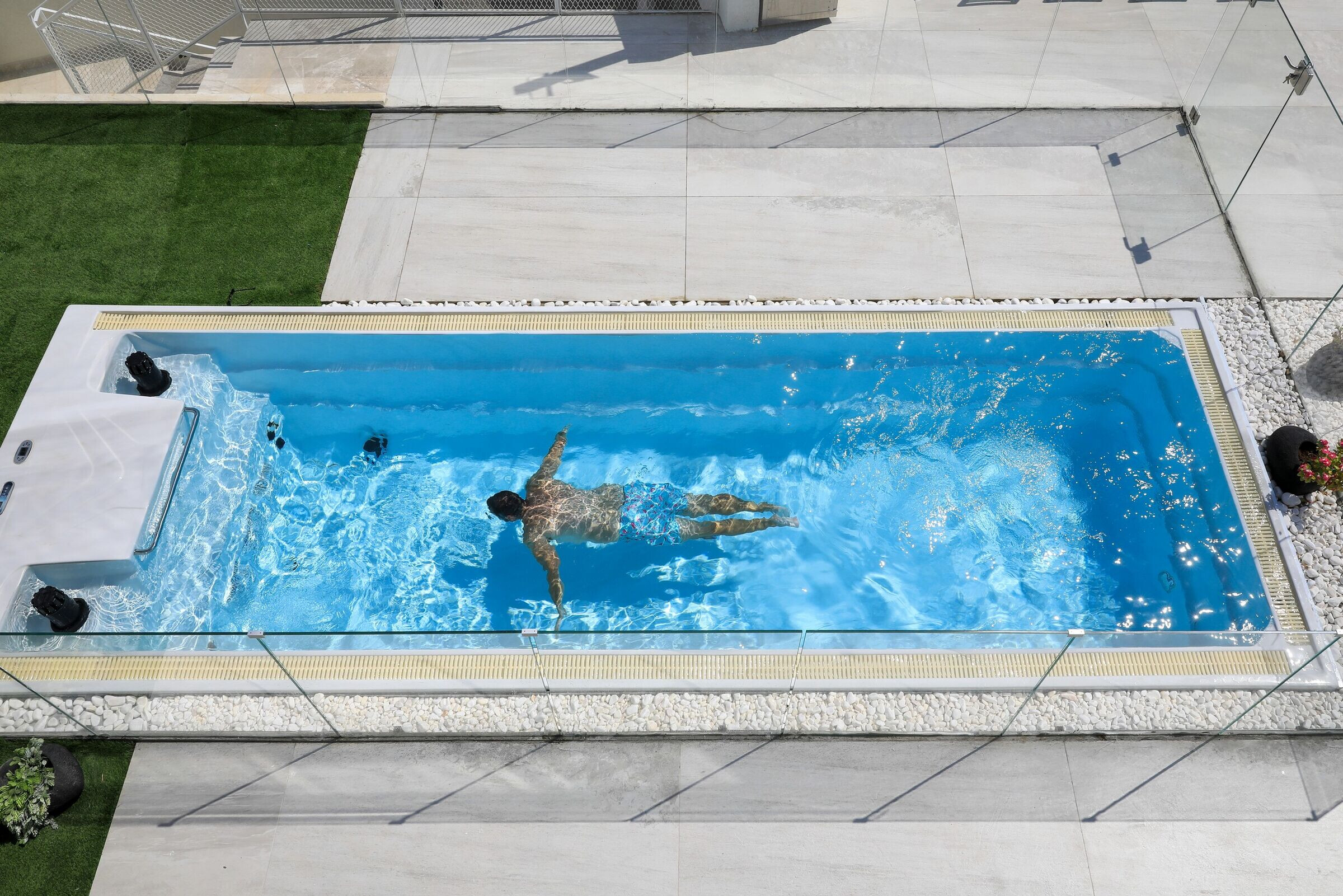 For example: one really loves music while the other loves and needs quiet, one loves wild and extreme nature while the other loves art, minimalism and white cleanliness. Even among themselves, they sometimes like the difference in their partner … This contrast has caused to the Architect Udi Azulay and to the designer Ayelet Levi Adani a challenge in writing the story of the house called: Quiet Rhythm.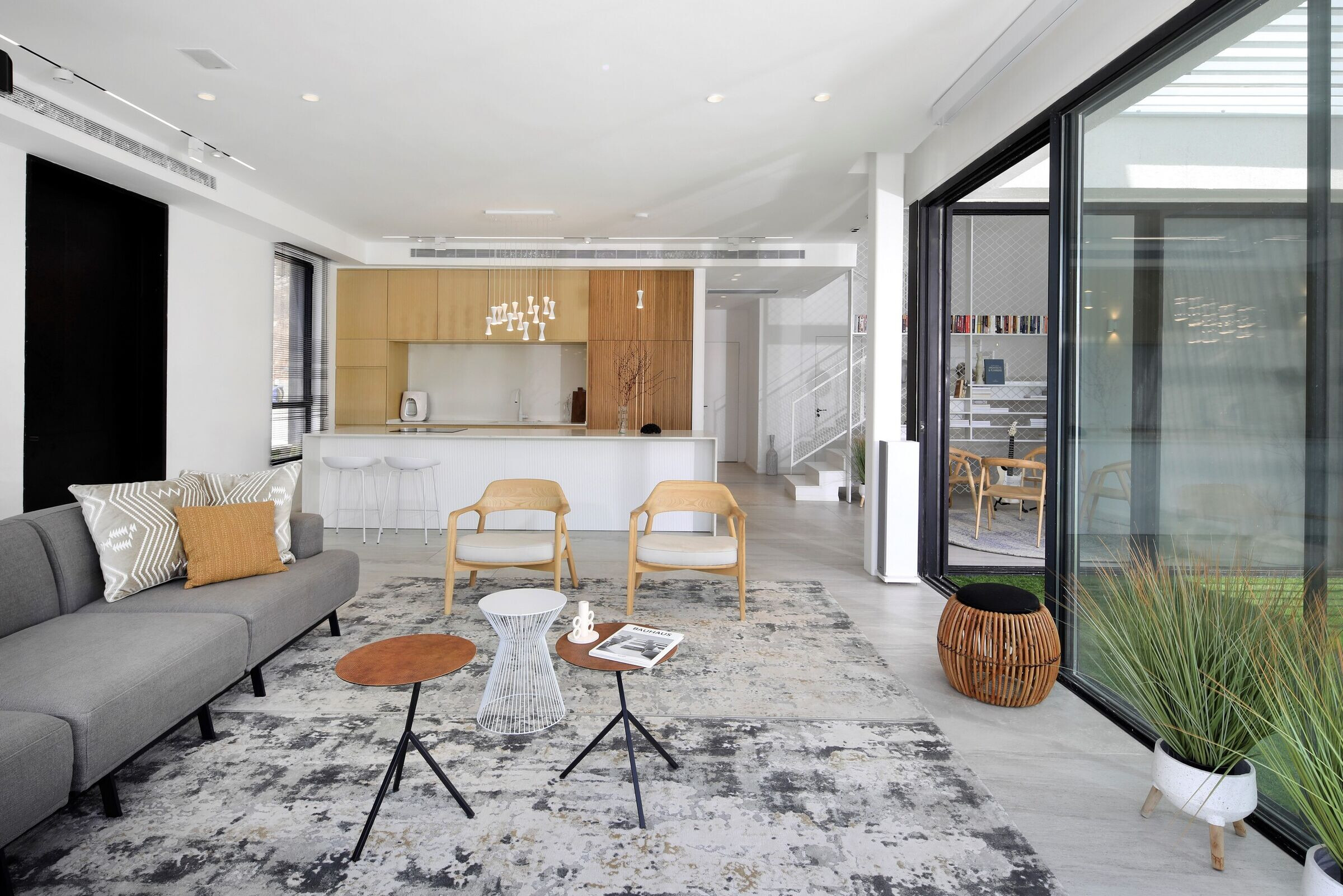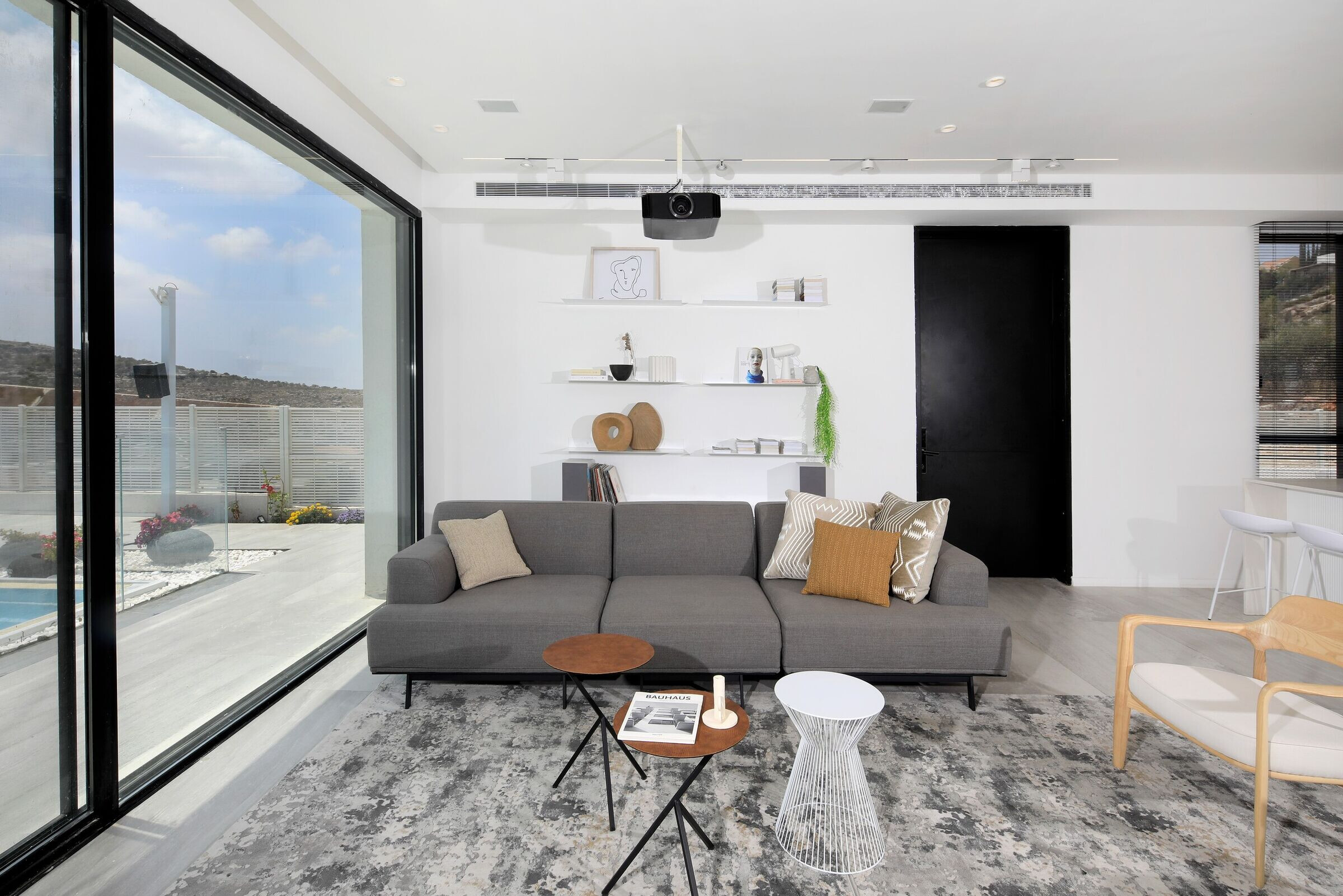 The house as a white cube planted alongside a wild grove produces an elegant and clean counterpoint that emphasizes the cube and blends in with nature. The connections between the spaces are soft because Udi and Ayelet (U+A) wanted to create a visual silence. Music is part of the daily life of the family, so they have planned a music area for family playing.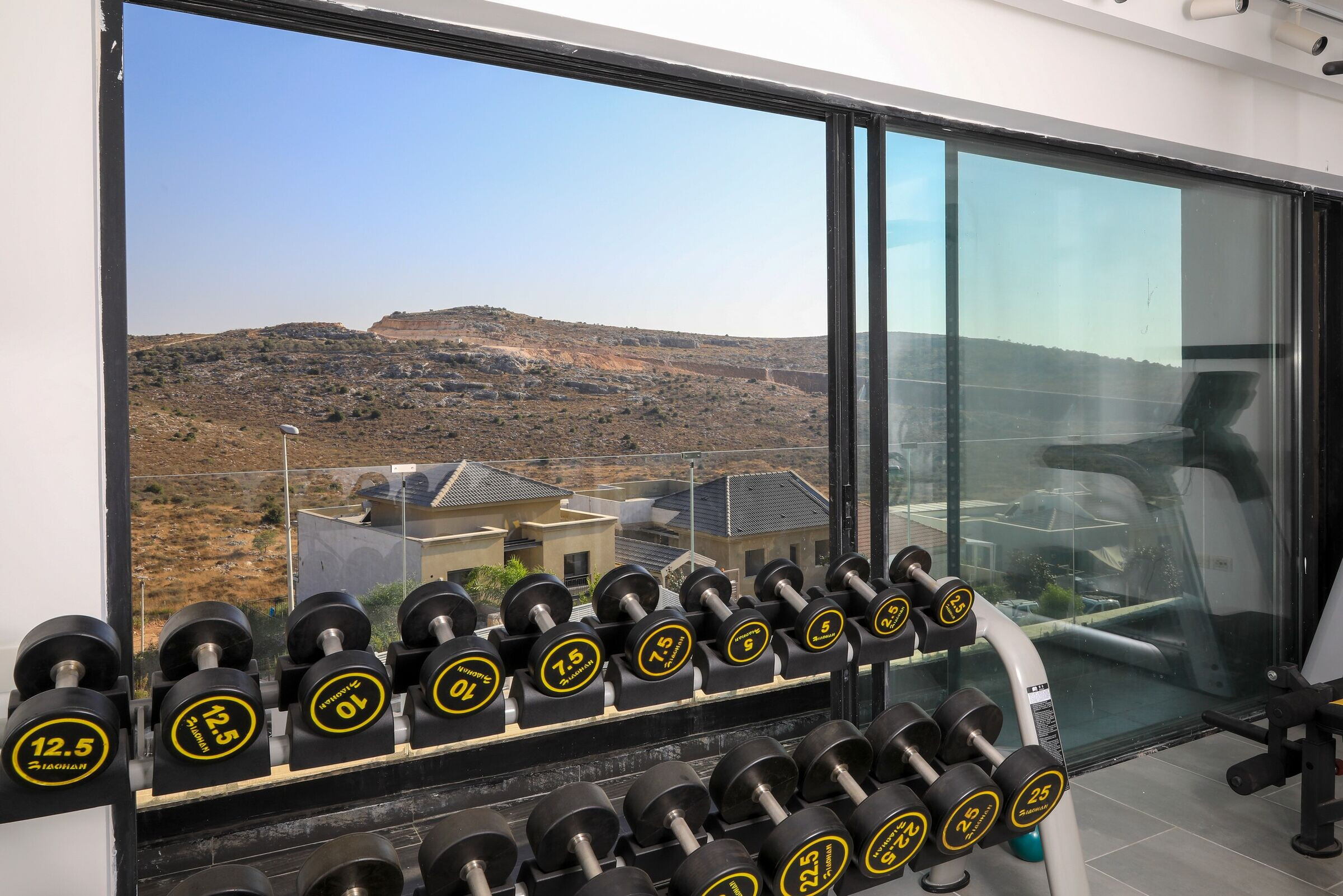 The activity in this space resonates with the whole house. Around the music corner U+A set up a net for lying down, resting and reading a book. They also wanted to emphasize the beautiful landscape through the clean white design with the large windows that just frame it.