With the support from modern and cozy elements, subtle sectoring along the 4 floors combines spaces open to the public with exclusive areas for the agency's employees
BETC Havas Café, a project by the offices Galeria Arquitetos and Terra Capobianco, is marked by the union of commercial and corporate programs. Created to receive the new office of the advertising agency BETC Havas, the retrofit project of the space proposes the integration between workspaces and a café and bookstore open to the public. To make the environments cozy, modern elements, such as mirrors and metallic materials, are mixed with wood and natural stones along the floors.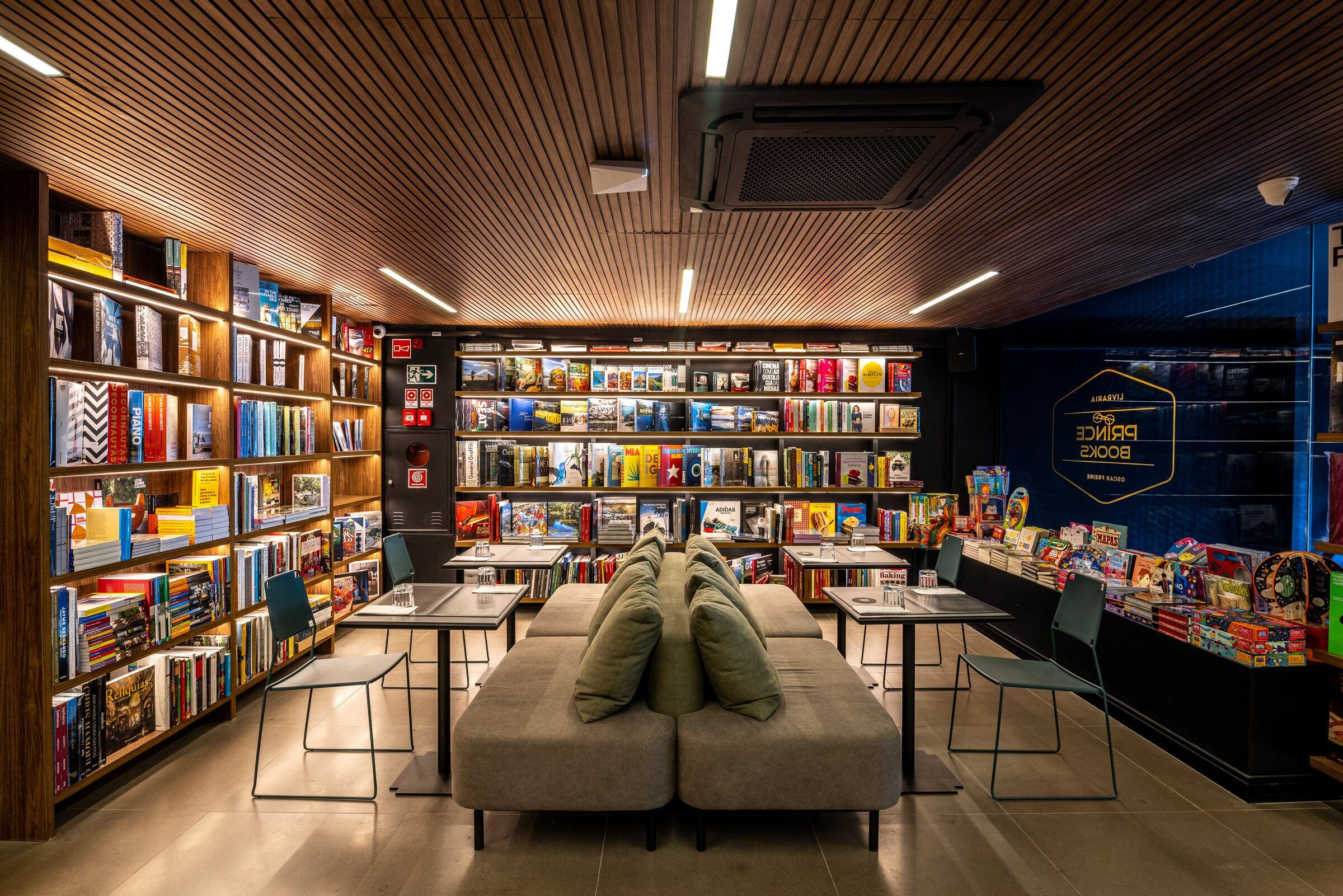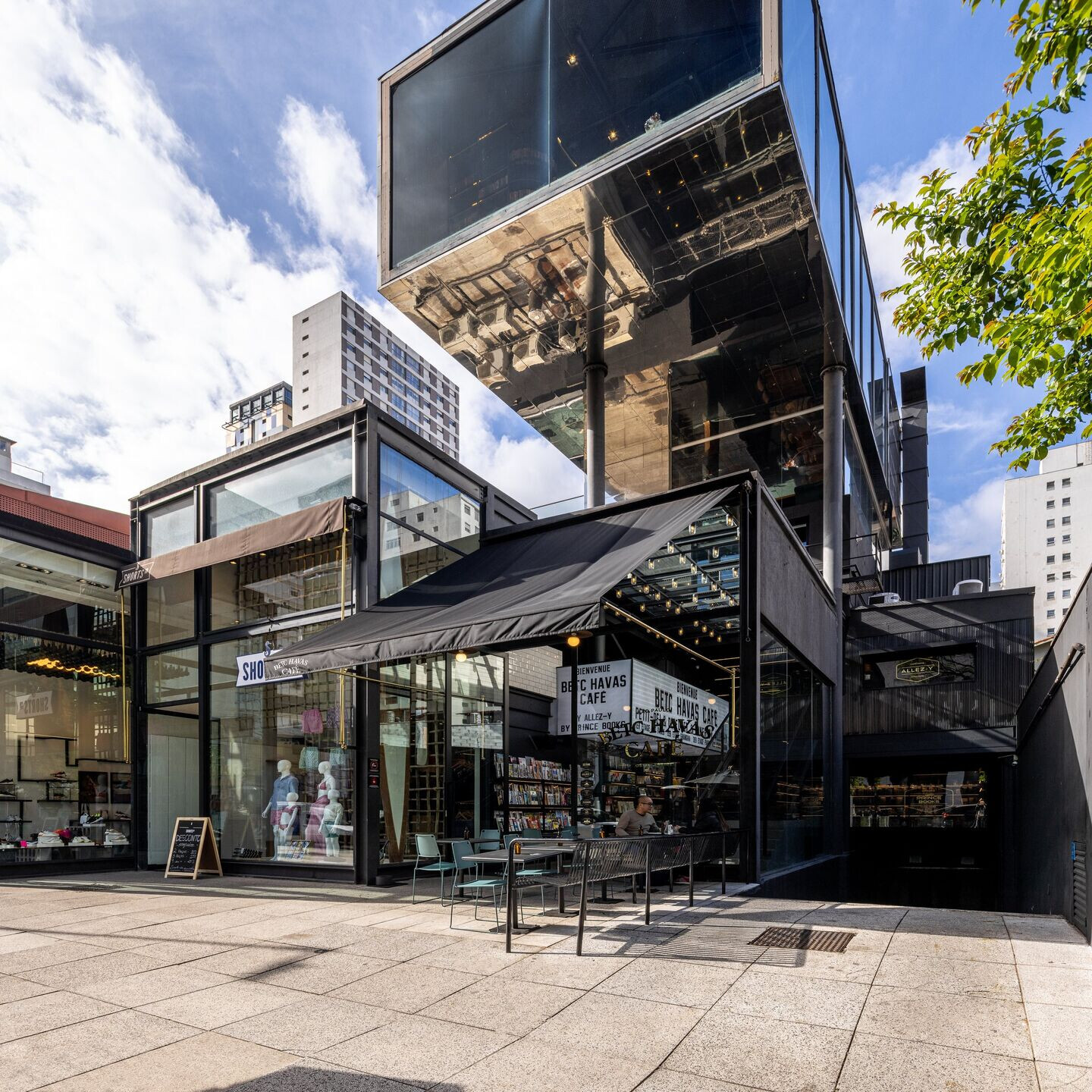 On the ground floor, entirely open to the public, are the café and the bookstore. The stone floor and the strong presence of wood, in the ceiling and on the bookshelves, guarantee comfort to the visitors, while the use of glass, in the stairway and side walls, gives another remarkable characteristic of the project - visual permeability.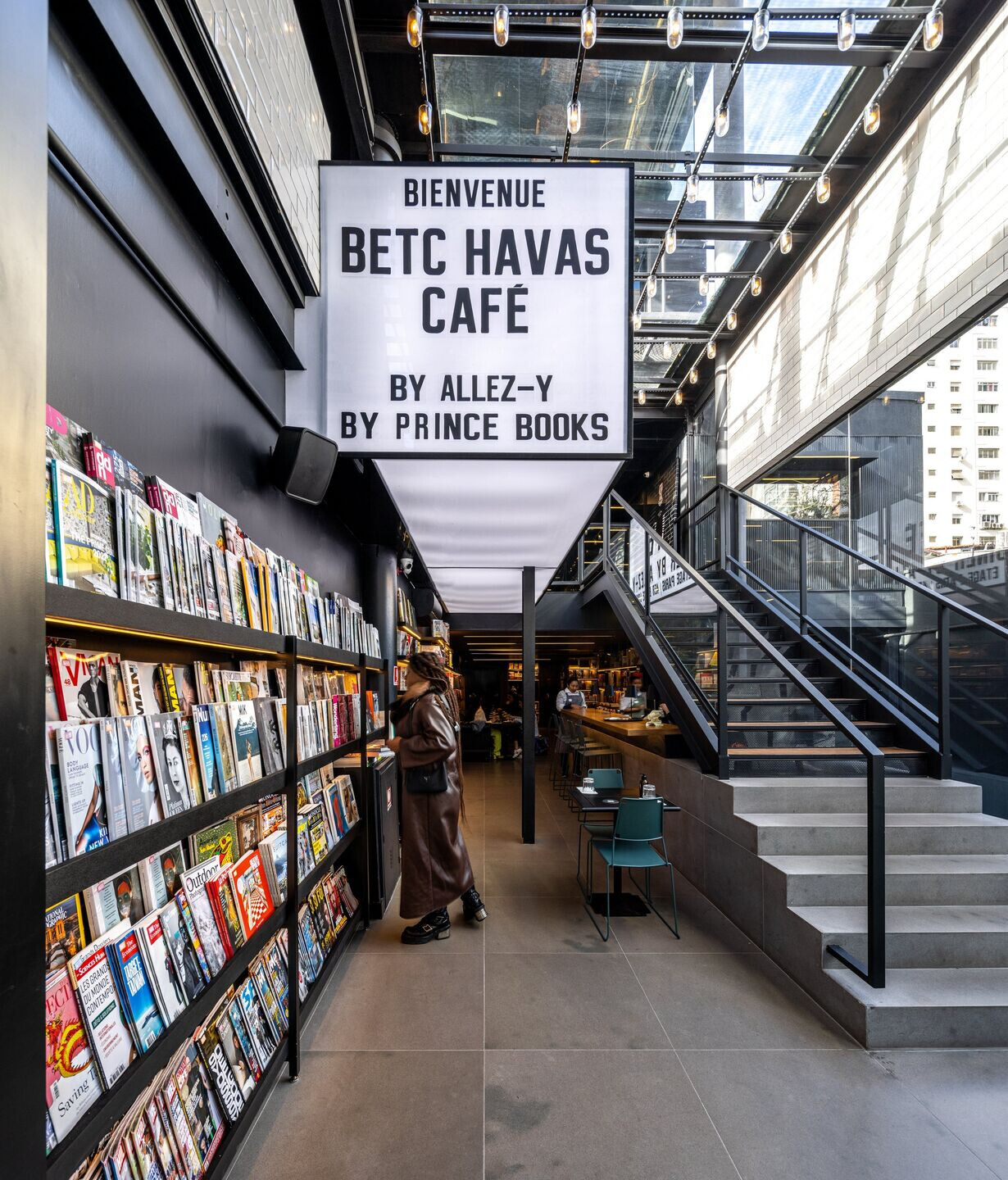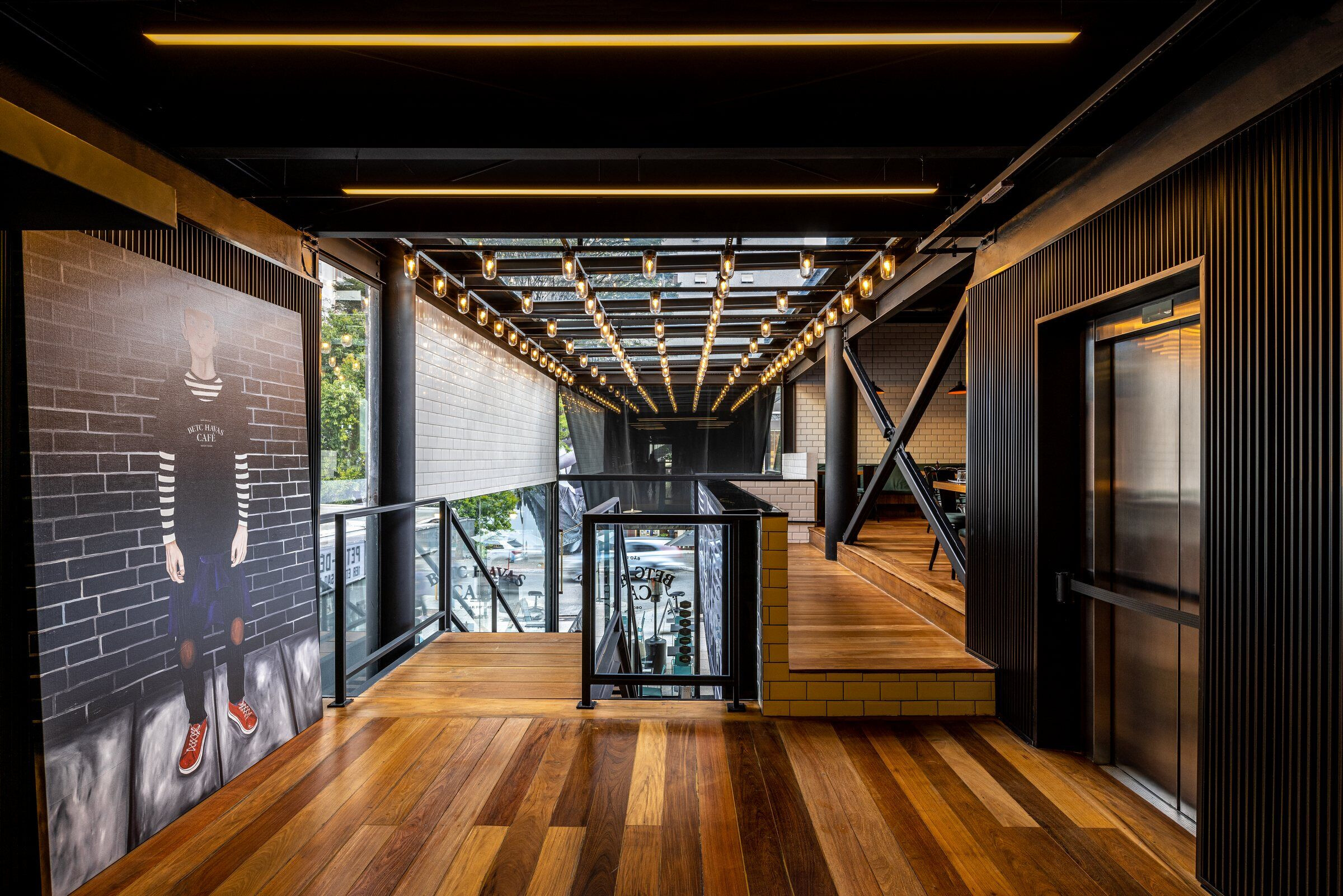 The first floor brings together areas open to the public and exclusive to the agency's employees. A large bar gives continuity to the common use space, also equipped with a kitchen. The option was to create modern environments, mixing metallic and wood elements, surrounded by a vertical garden.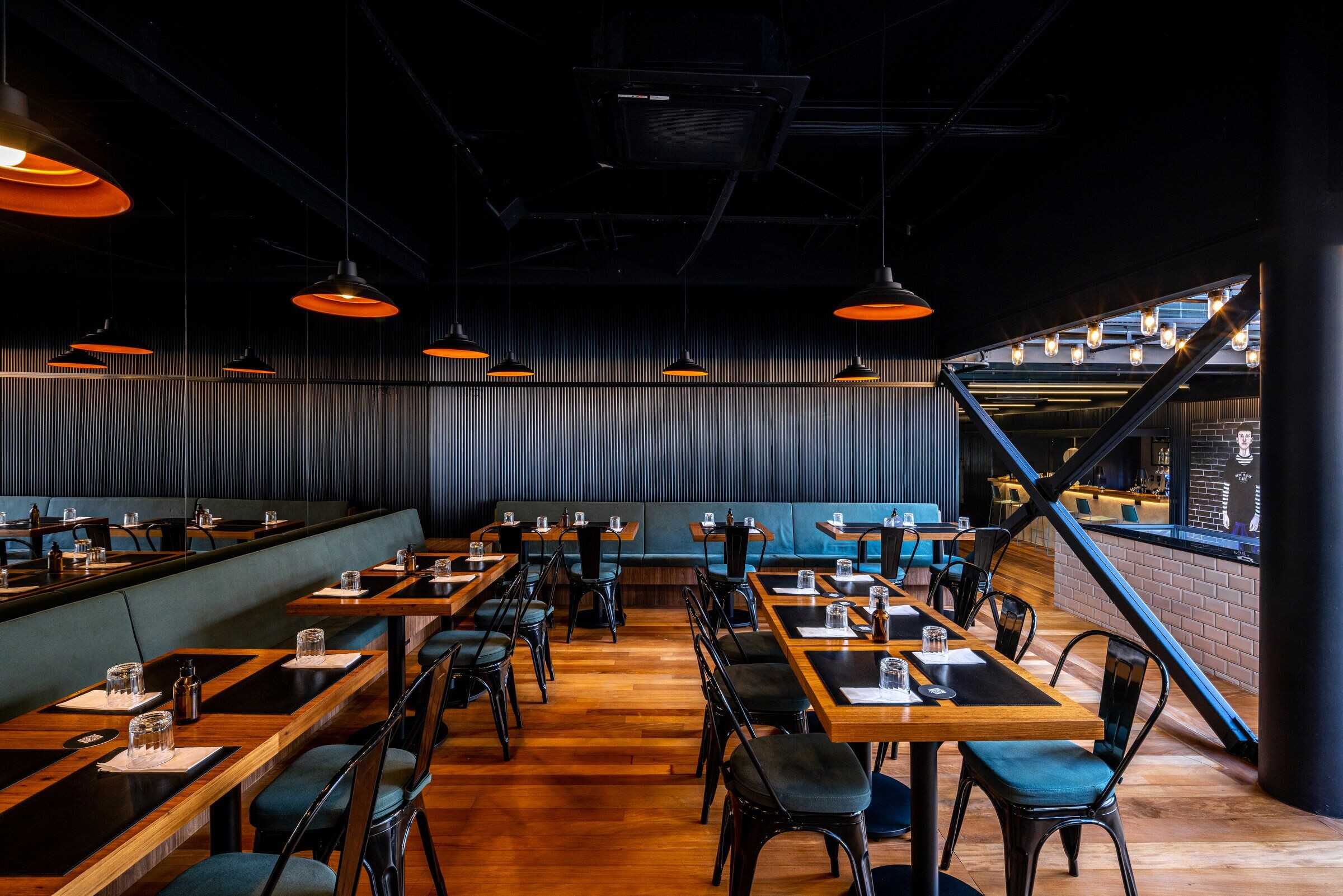 From the second to the fourth floor are private areas for pocket shows, meetings, dinners, and exclusive parties. The second floor has a lounge and a meeting room, which resembles a large dining table. On the third floor, the hexagonal tessellation floor in transparent glass, copper-colored elements, wood, and a large green velvet sofa make this space the most retro - all reflected in a large, mirrored ceiling. On the fourth and last floor, there is a sophisticated bar, but with modern touches, loaded with elements in wood, glass, and black metallic materials.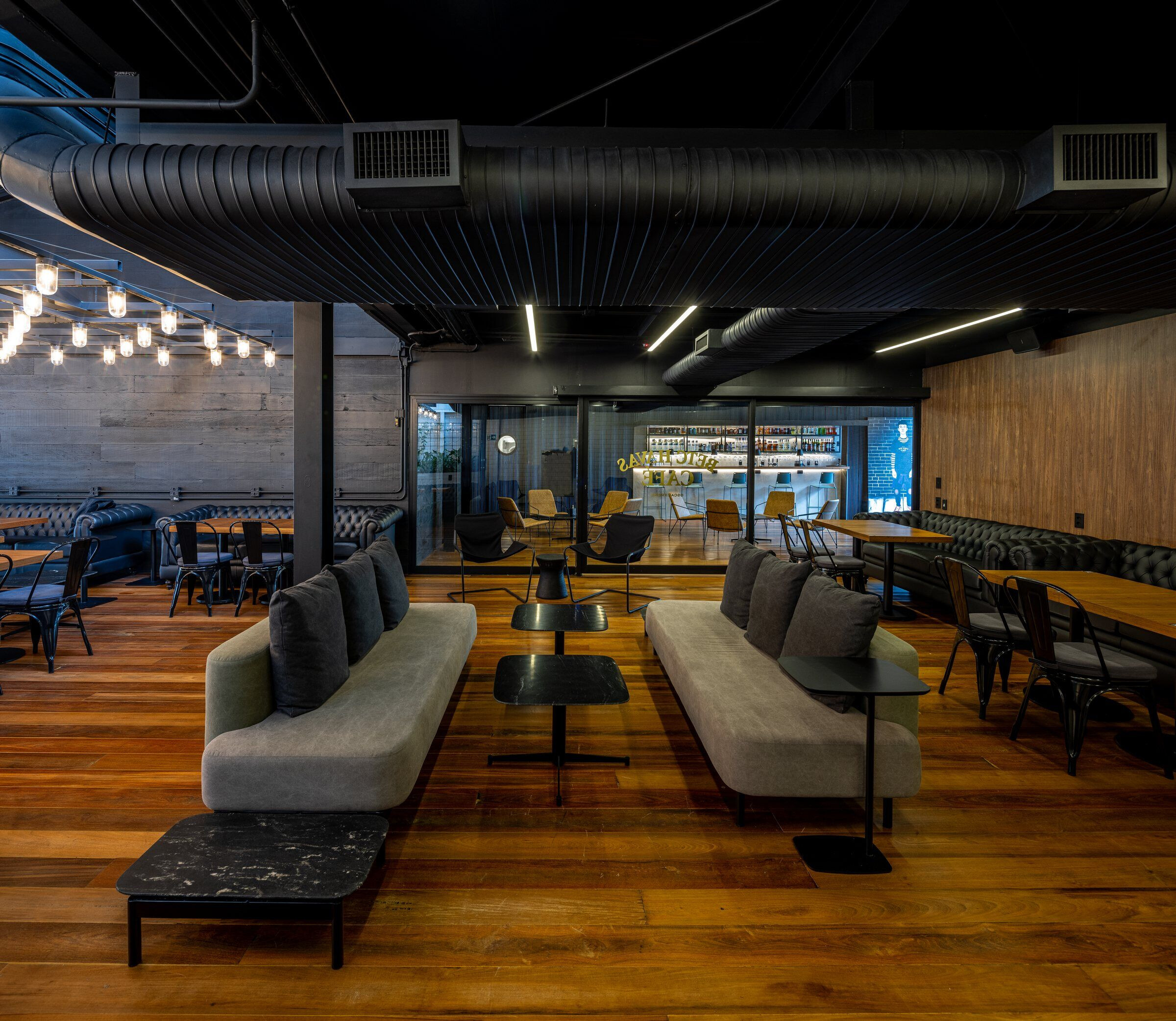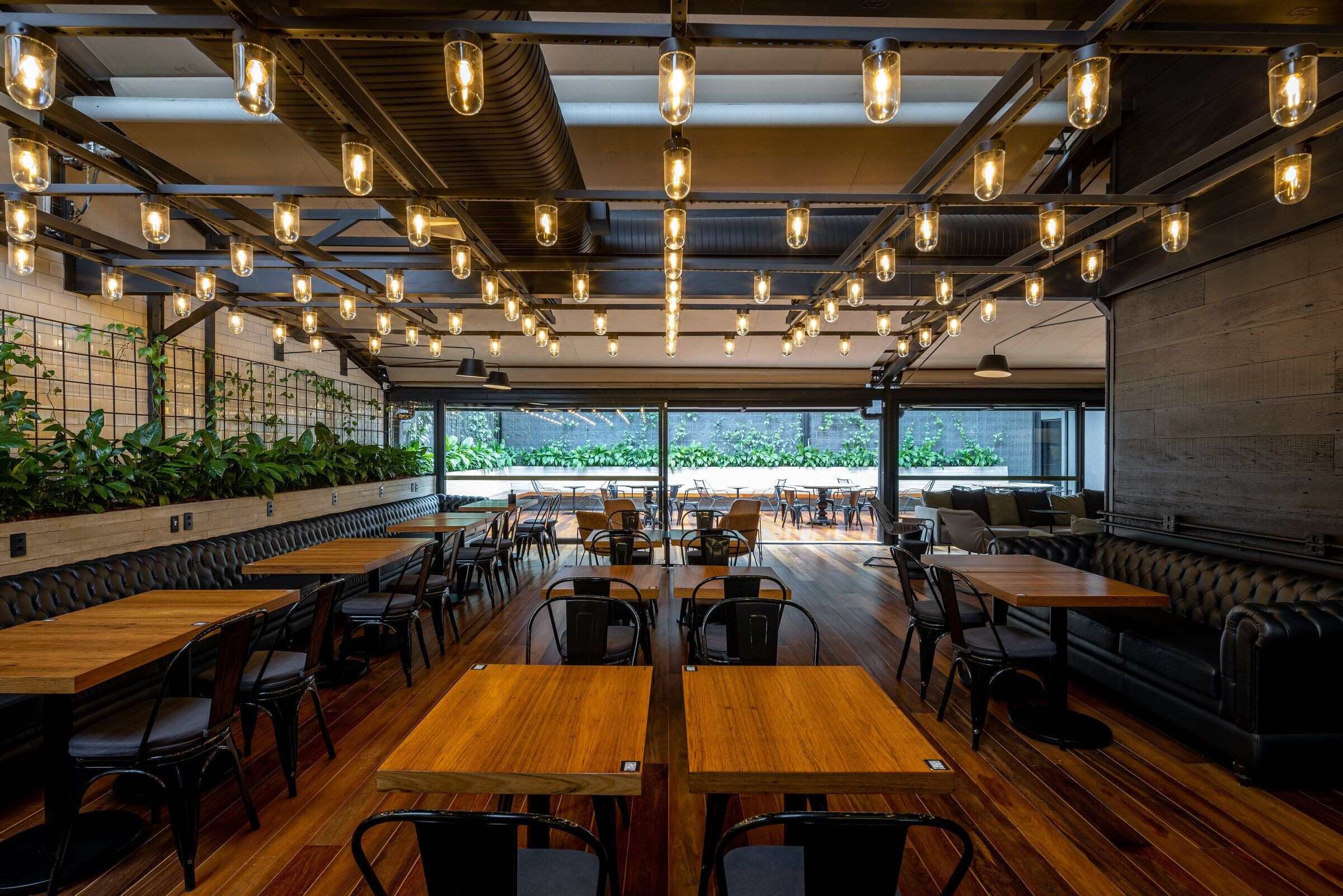 All the floors have sofas and armchairs by Brazilian designers, including the 'Paulistano' armchair, designed by Paulo Mendes da Rocha, one of the great symbols of Brazilian architecture.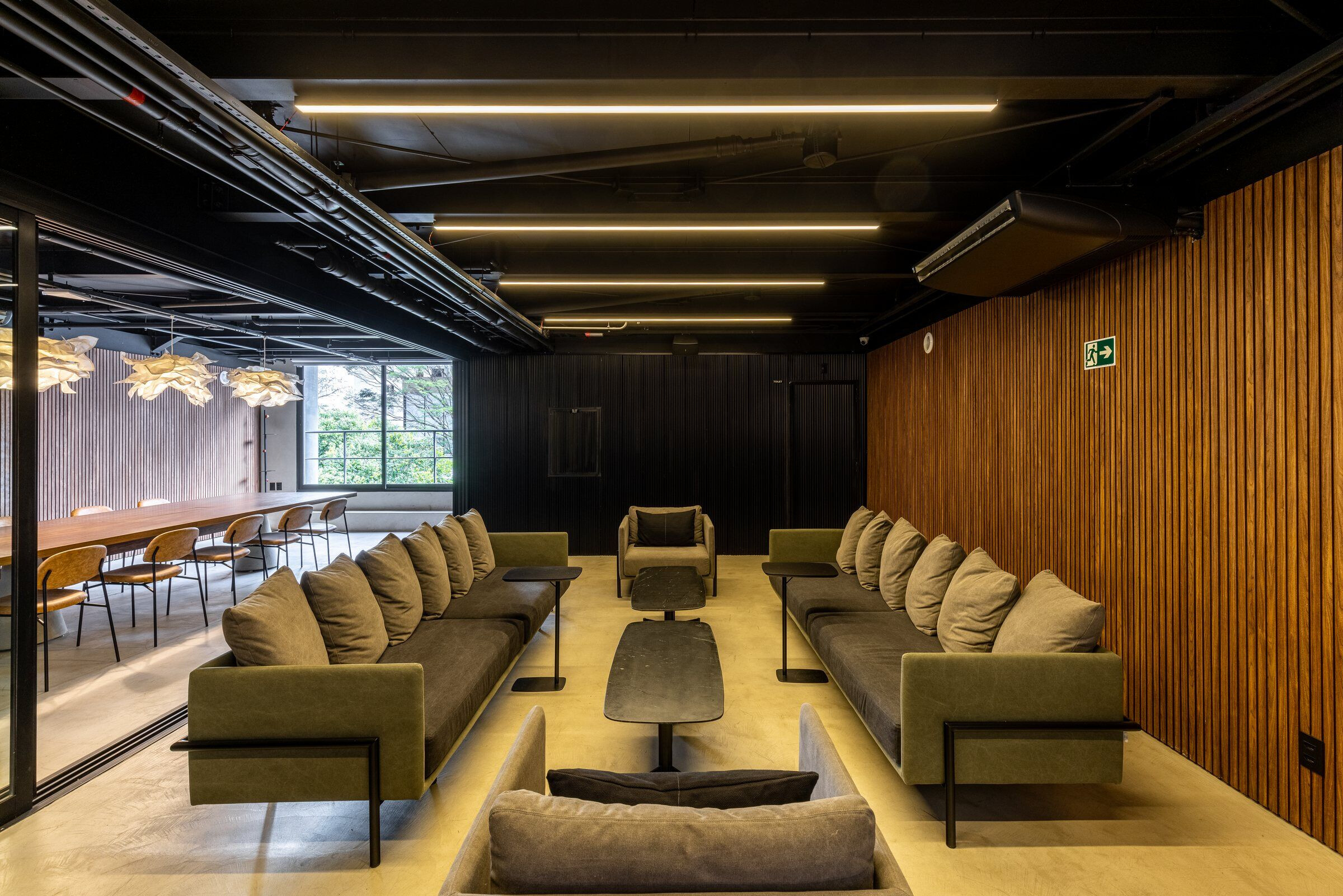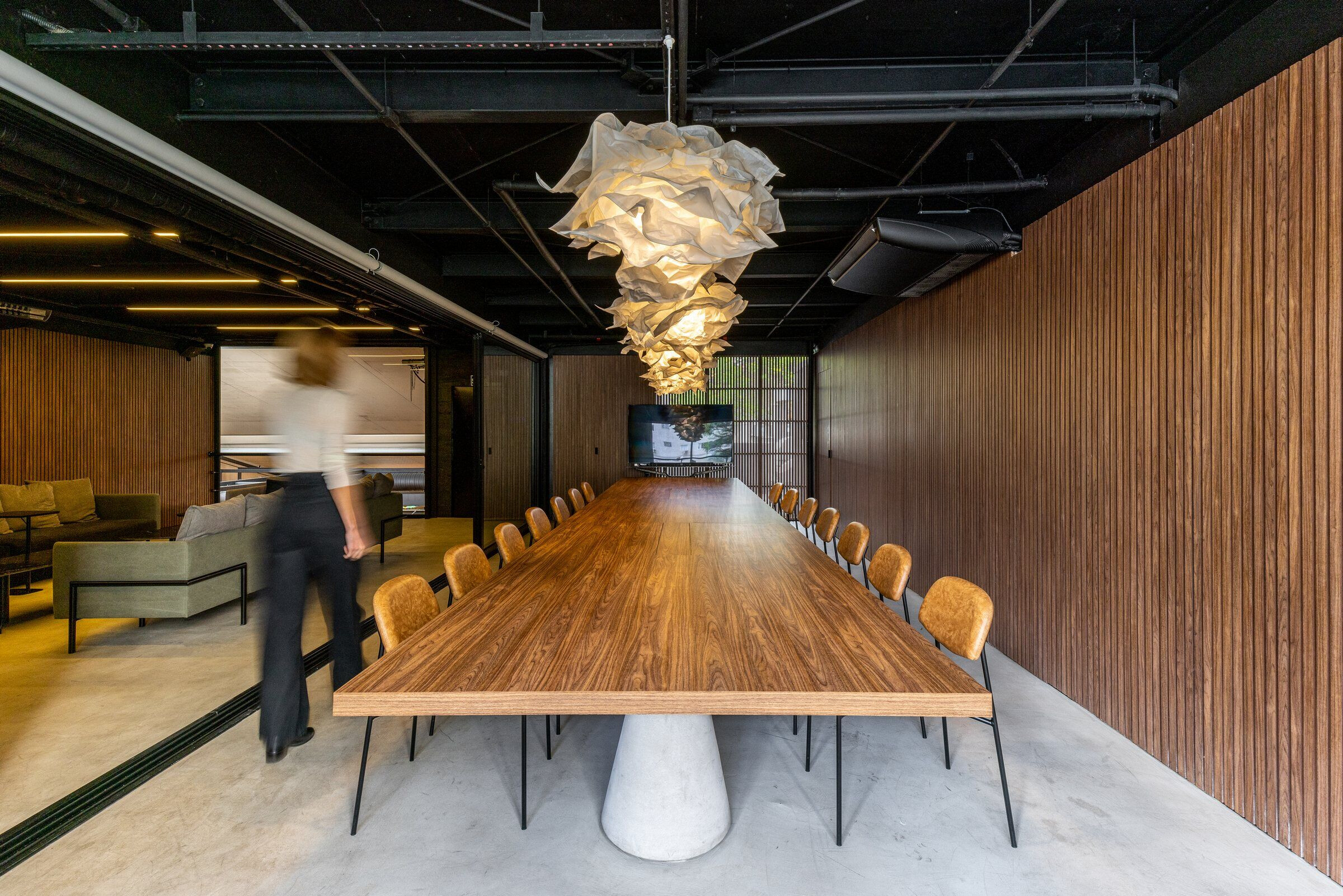 Team:
Authors: Galeria Arquitetos + Terra Capobianco
Responsible Architects: Fernanda Neiva e Ana Terra Capobianco
Photography: Manuel Sá
Architecture: Triptyque Arquitetura