This is the facade design for a select shop that opened in Matsue City. The client requested that the space be a select shop, but also a gallery, event space, etc., that could accommodate a wide range of occasions, and that the store should have a cave-like atmosphere.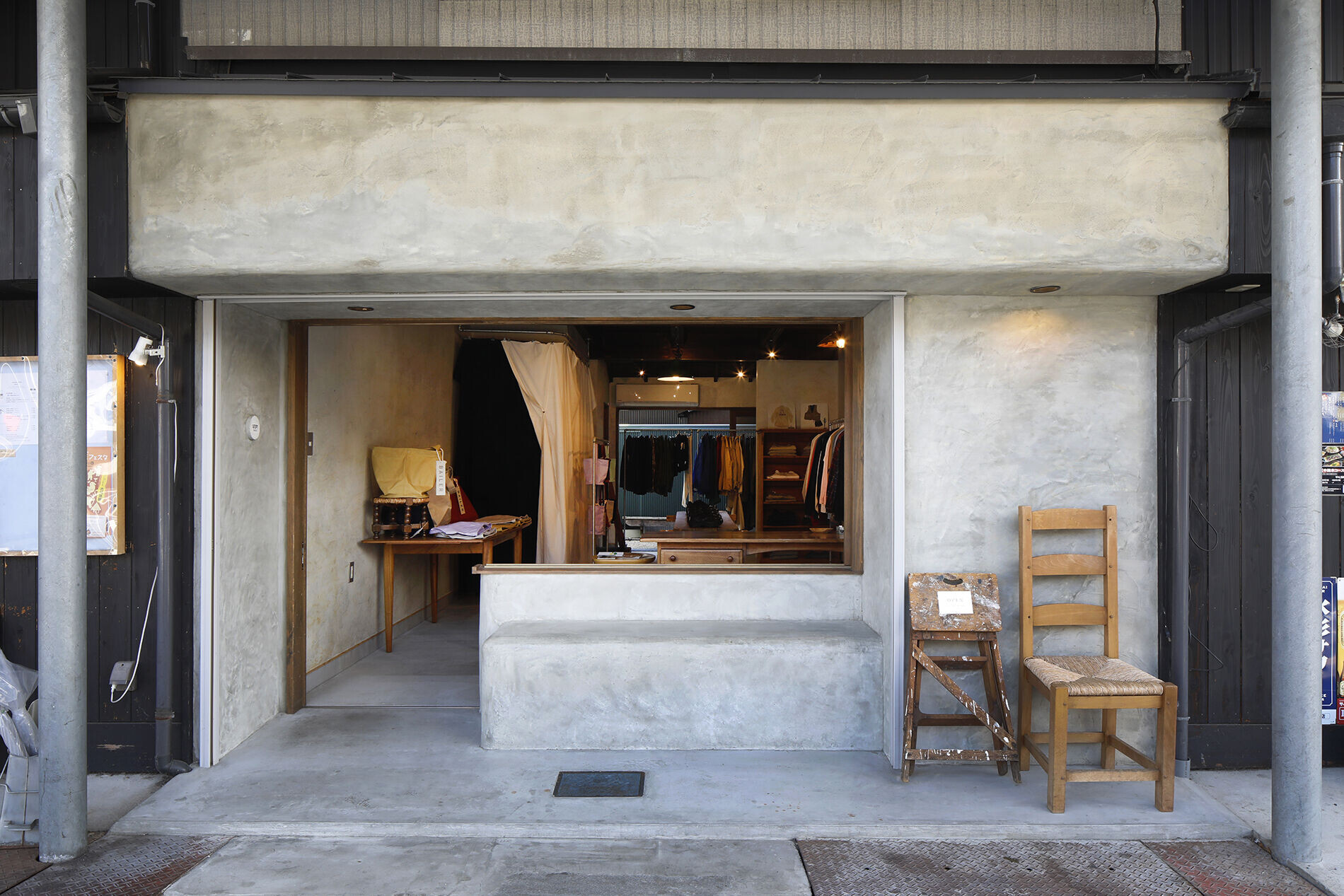 Given the constraints of load-bearing walls, openings, and equipment storage, we considered the ideal form of an ``opening'' that could be a ``facade'' that connects to the city or street, but that could change locations with a simple operation.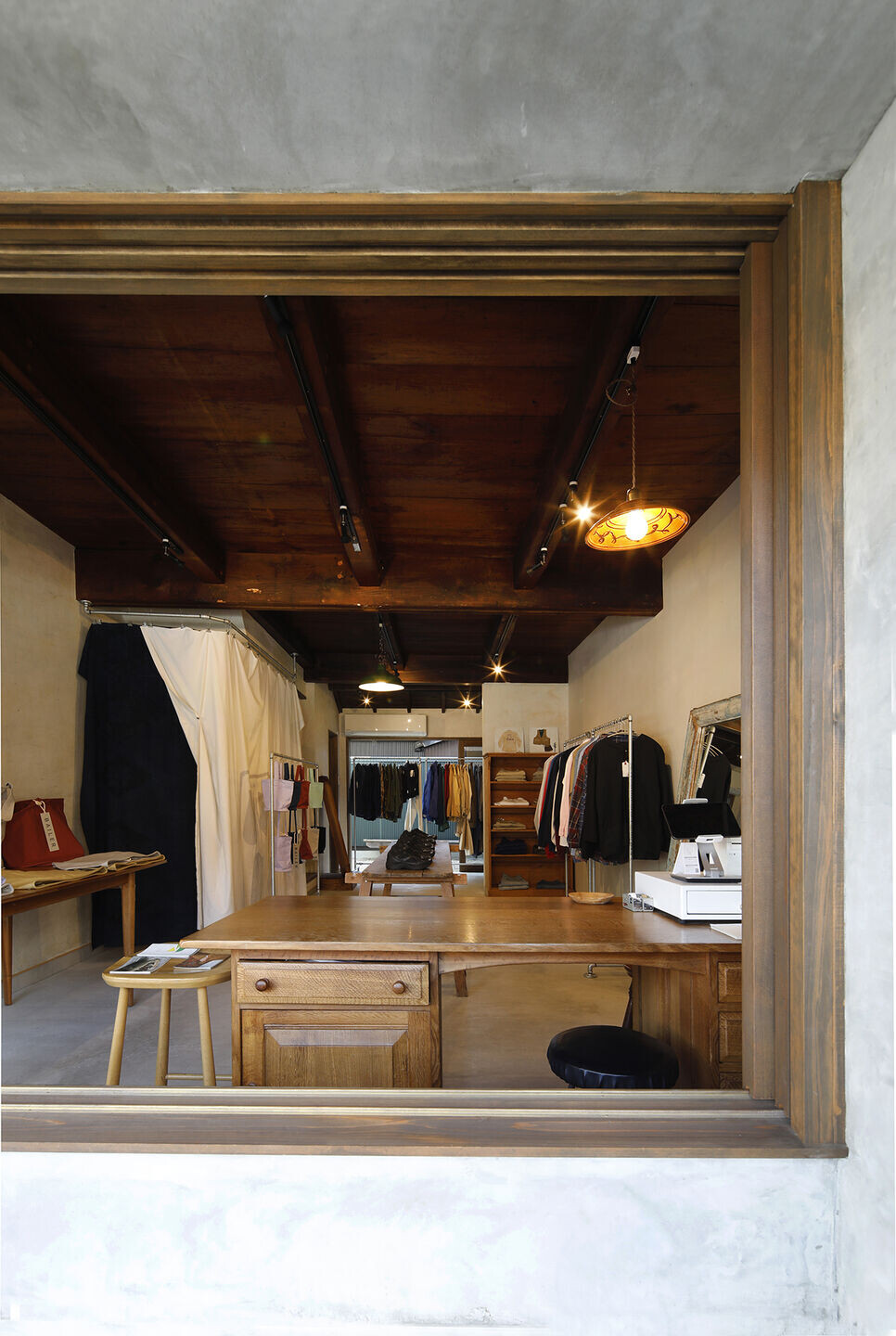 The result is a façade that resembles a block of stone, giving a sense of thickness and depth. The interior and exterior of the store are finished integrally with plastering made of natural materials, creating a design that creates a sense of depth within the store.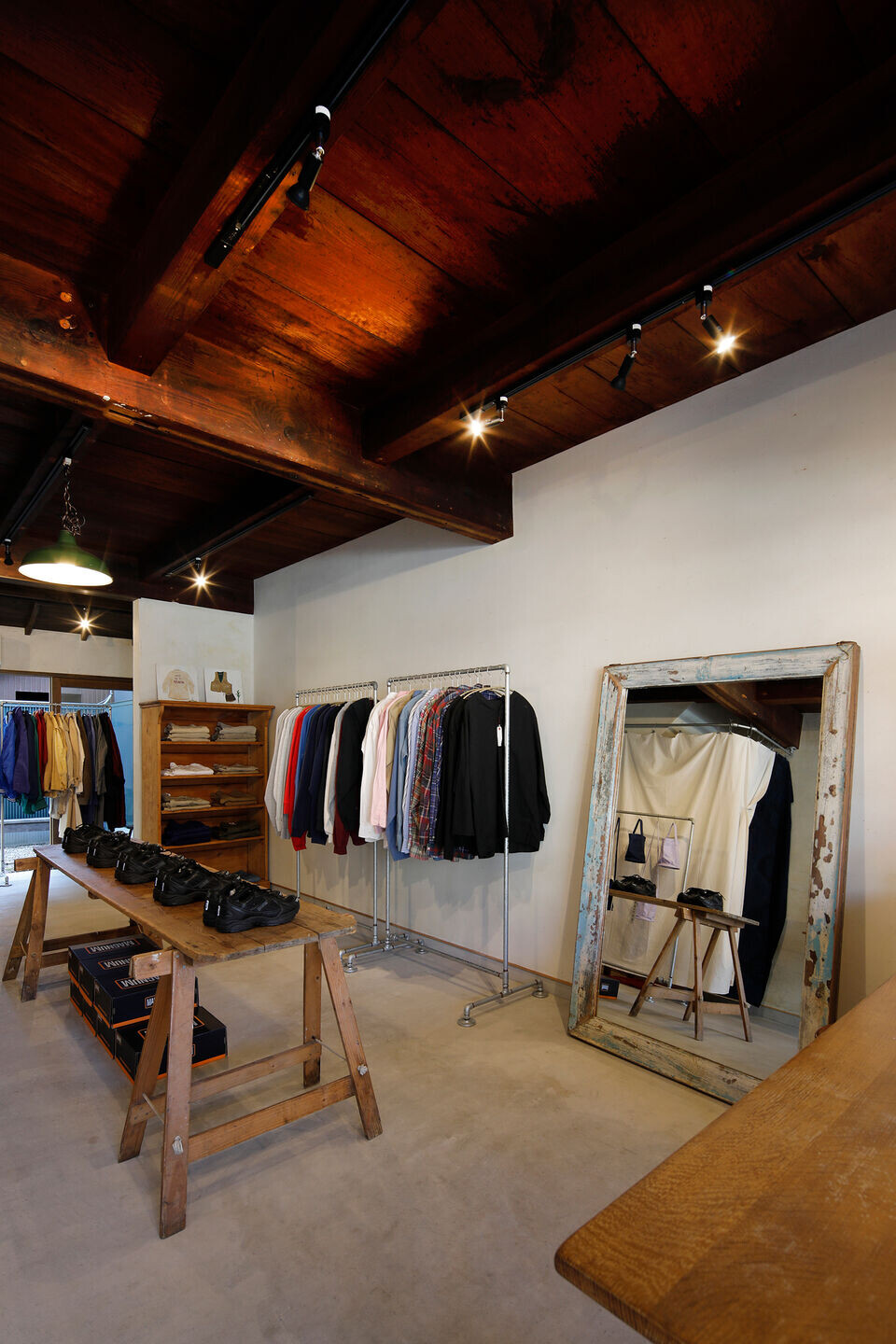 The opening has an irregular shape, combining a door and a window. When the fittings are closed, the landscape inside and outside is cut out horizontally, and when the fittings are opened, it becomes a cave-like space that connects to the outside. We hope that it will go beyond the boundaries of the store and become a new, lively place where a variety of people, things, and things come together.