Brighton Street Townhouse. Monte Estoril - Living the urbanity, living the interior space
In the intricacies of Monte Estoril, between buildings and villas, there is a street of small houses that remember to an urban experience in a typical neighborhood of London. An area with a particular pulse, with shops, services and cafes, which provide it with a very unique movement for the hustle of the current times.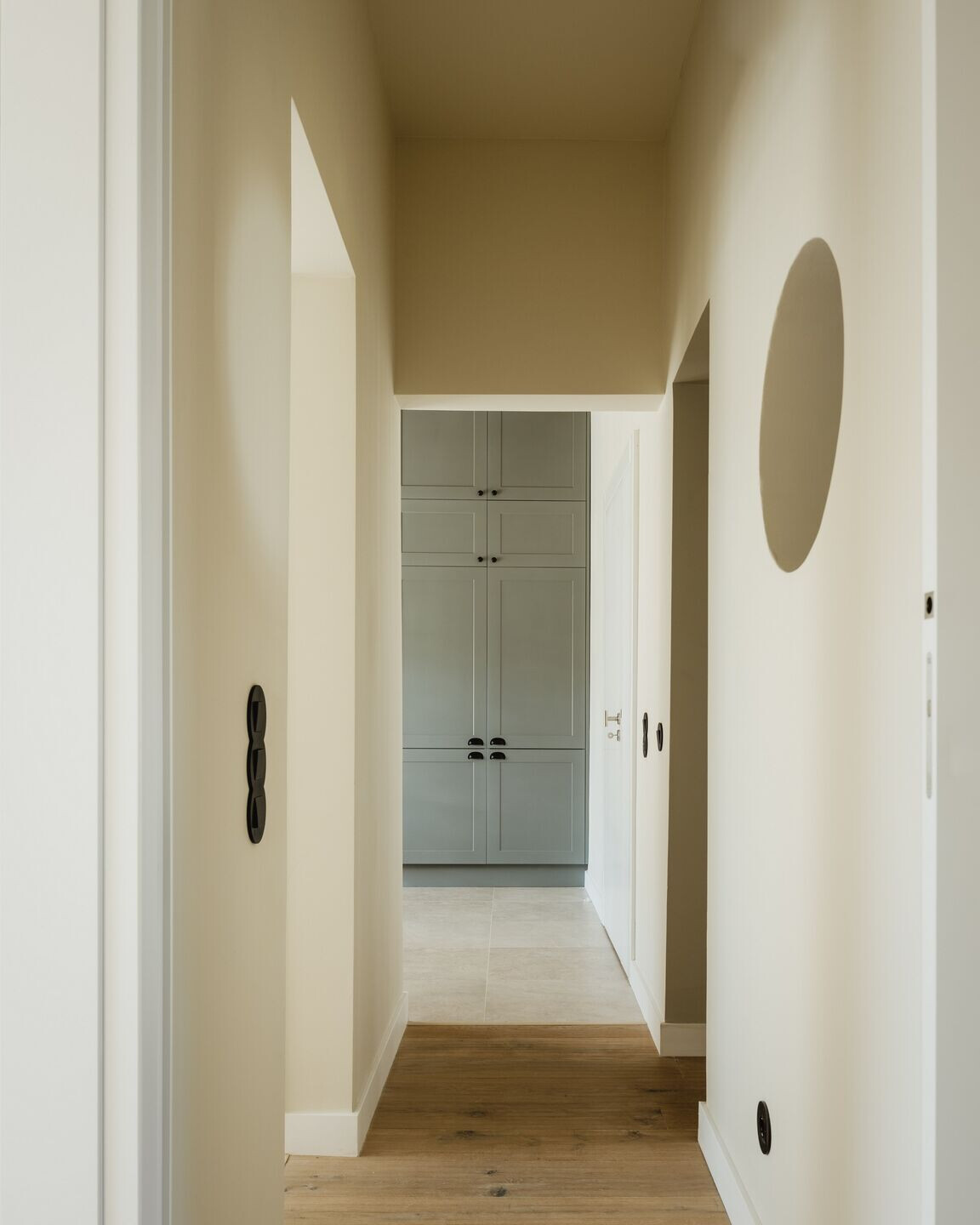 The building, the number 17 on that street, was vacant, uninhabited, but still with remnants of the life that passed through there, small details, details that gave it a charm to polish. Initially it would be a family home divided into two apartments, with a common staircase. On the ground floor, on the right side, a garage that had given rise to a small family business.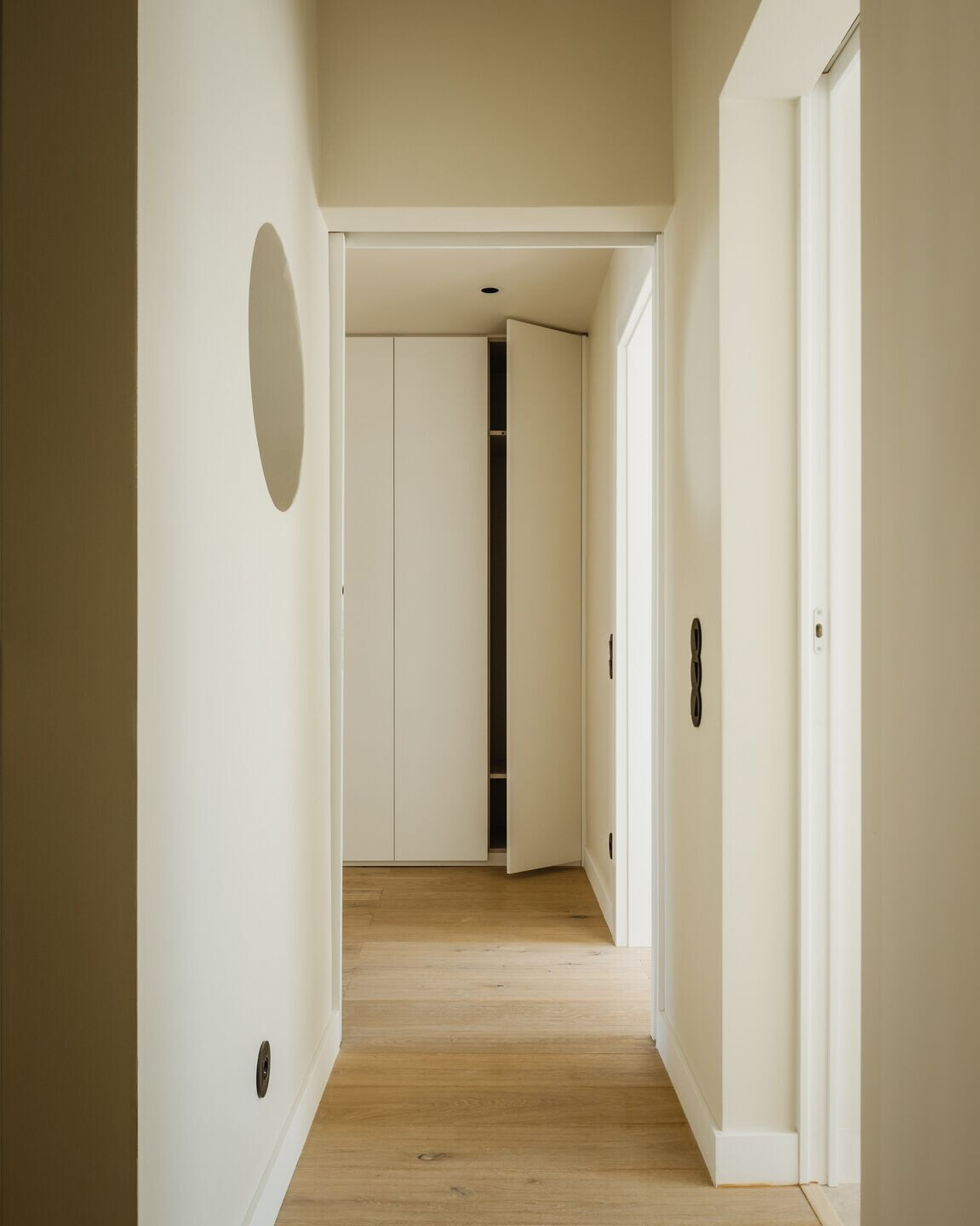 The proposal presented has evolved numerous times, from the spatial relationship, to the type of intervention to be carried out, whether deeper or more punctual. A determining factor was also in the relationship with the neighborhood, namely in the south street, which could not have direct views.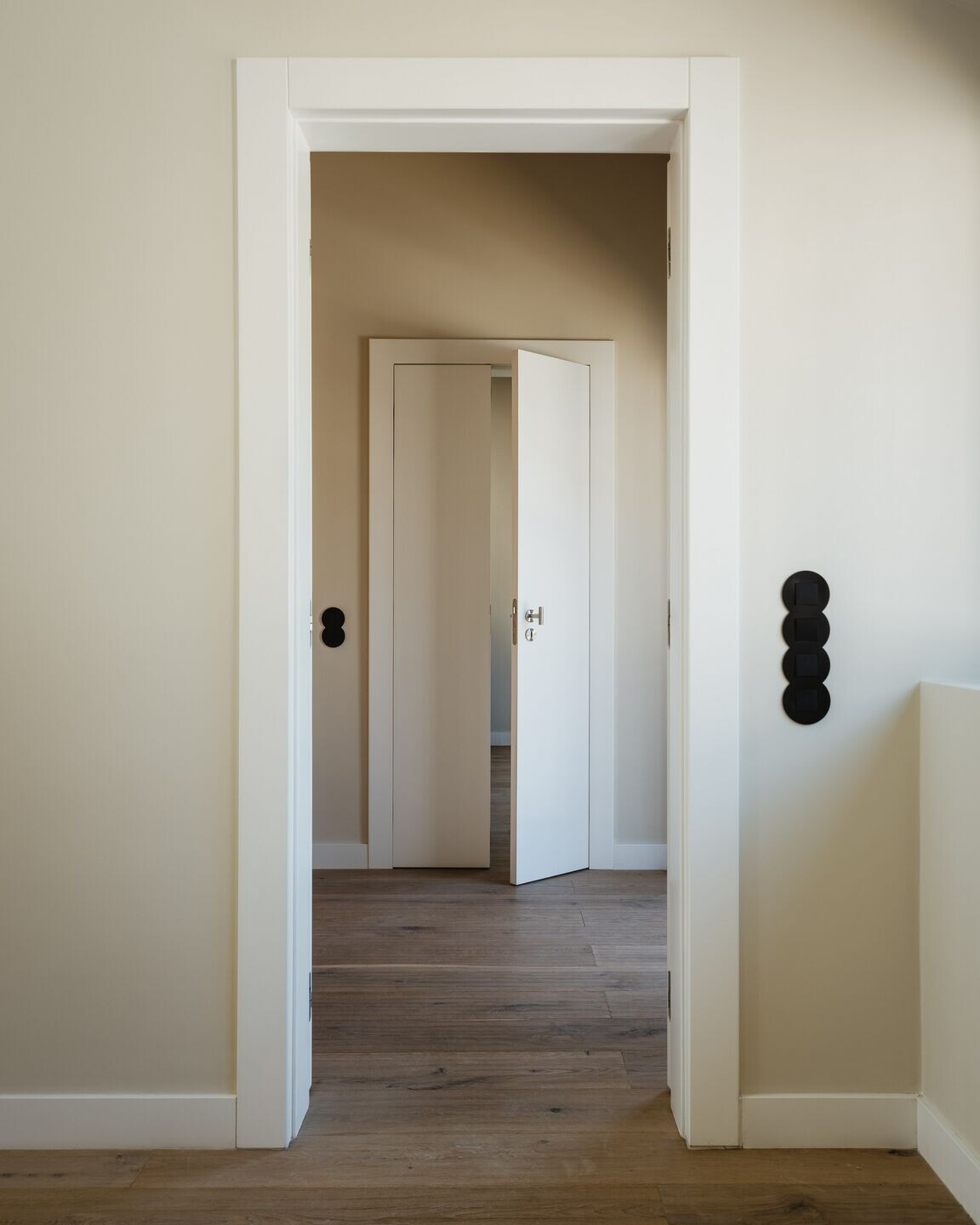 The unification of all areas was the path taken, and from there, interesting possibilities for manipulating spaces and scales emerged, without compromising the existing memory.
On the ground floor, a suite and a small office with sanitary support were designed. The generous ceilings allow these spaces to assume an unusual scale and comfort in this typology. The garage returned to its original use, with a support mezzanine for storage.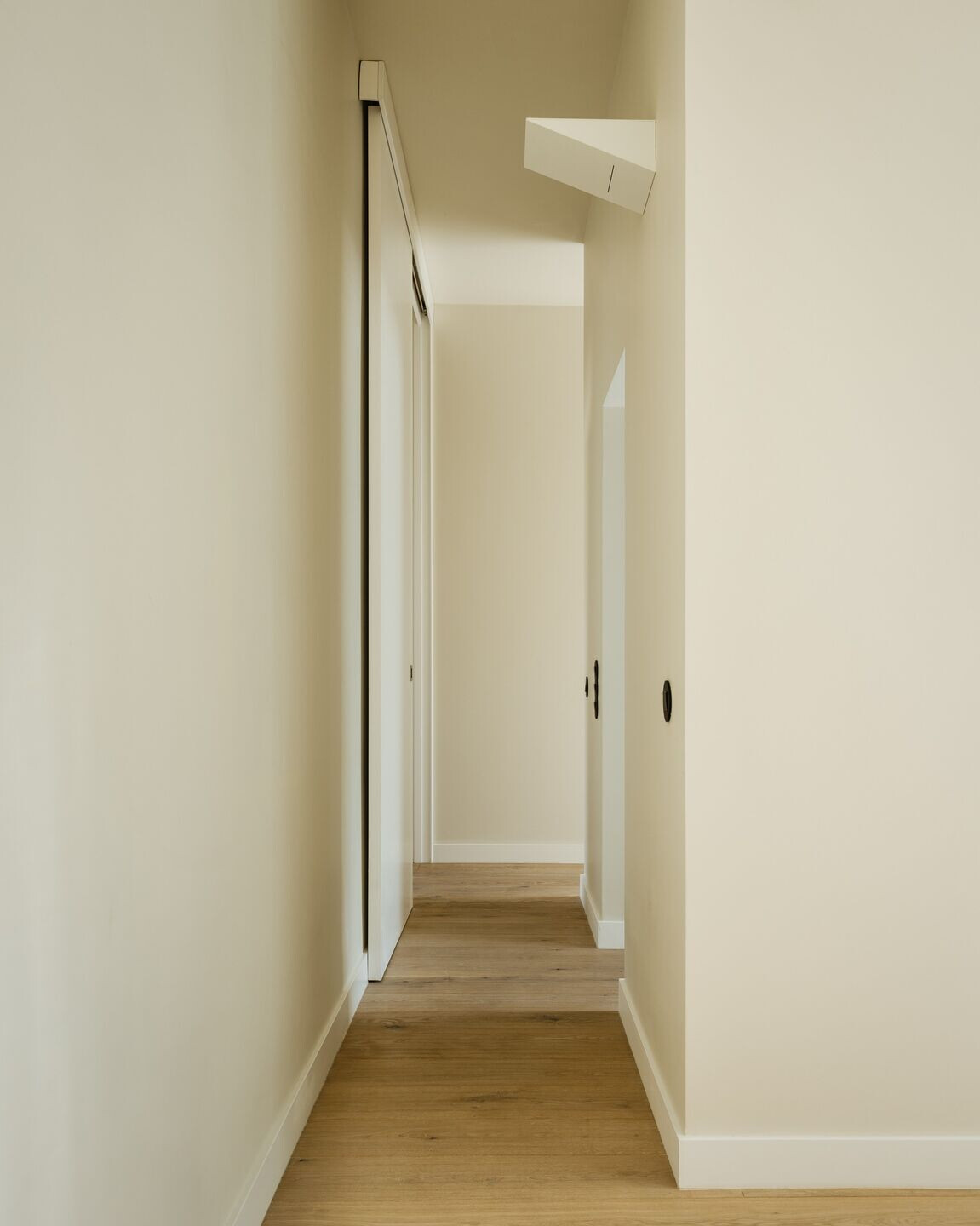 When climbing the existing recovered wood stair, we find different spaces of living, such as a small hall with access to the balcony and the living room that communicates directly with the kitchen. This space is assumed as the protagonist of the house due to the bold scale assumed and the ceiling with wooden structures in sight. An open metallic support with shelves completes the plasticity of the space.
On this floor there is also a sanitary installation, a bedroom supported by a common dressing area and a third space, with a sculptural bookcase, which allows access to the attic. Space conquered during the construction process that allowed the entrance of zenith light, and an area with a multiplicity of uses.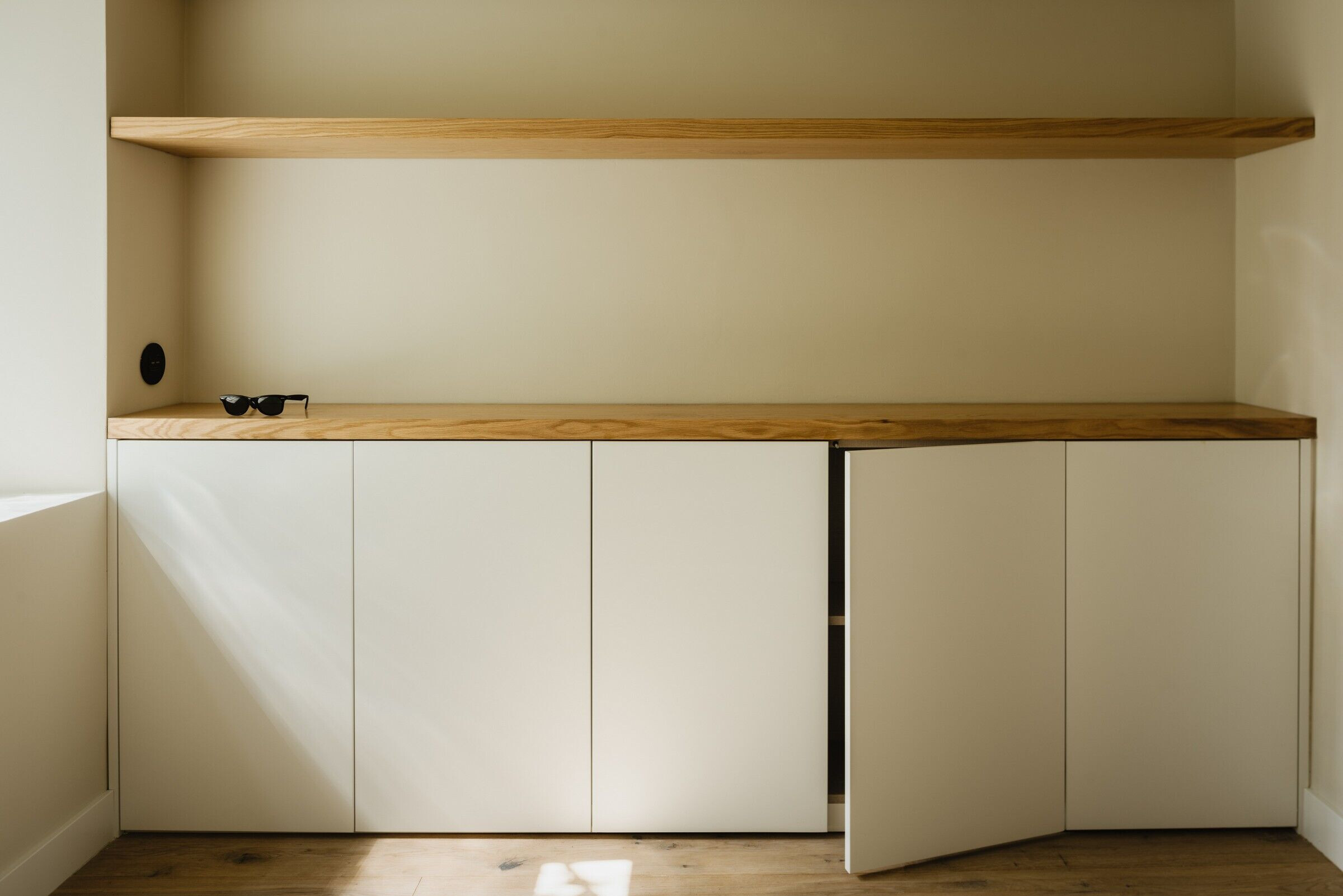 The subtleties of the project are to be found in the details that preserve the memory found in the building, such as the lioz of an old sink, the wooden structure of the walls and roof or the magnificence of the central stairs. But also in spatial relationships and interior view lines. There is no closed or defined path, there is no space with a specific use. The interior experience of the project will be defined by whoever inhabits it, by their needs and habits.
A Townhouse in tune with a neighborhood, an experience in tune with memory.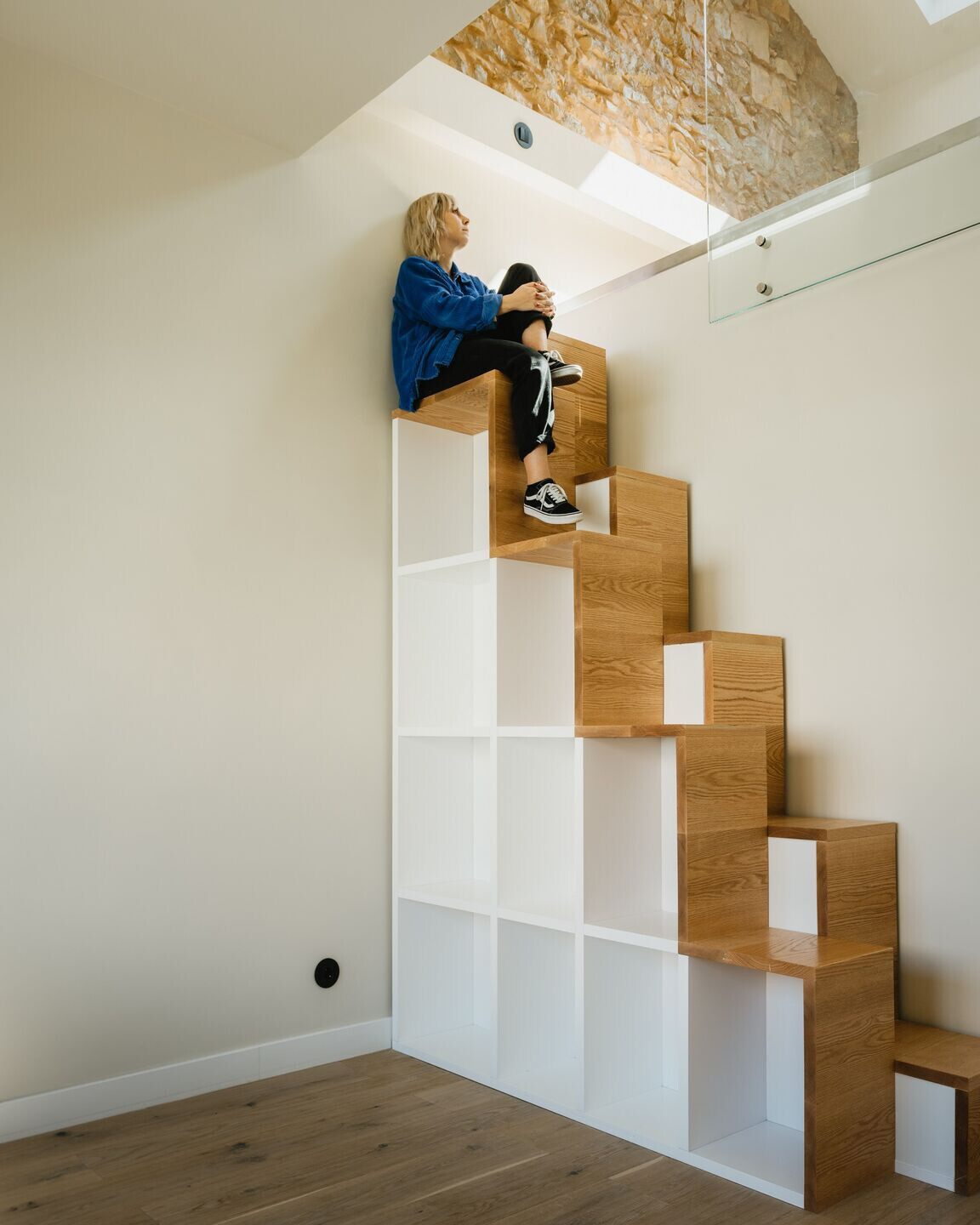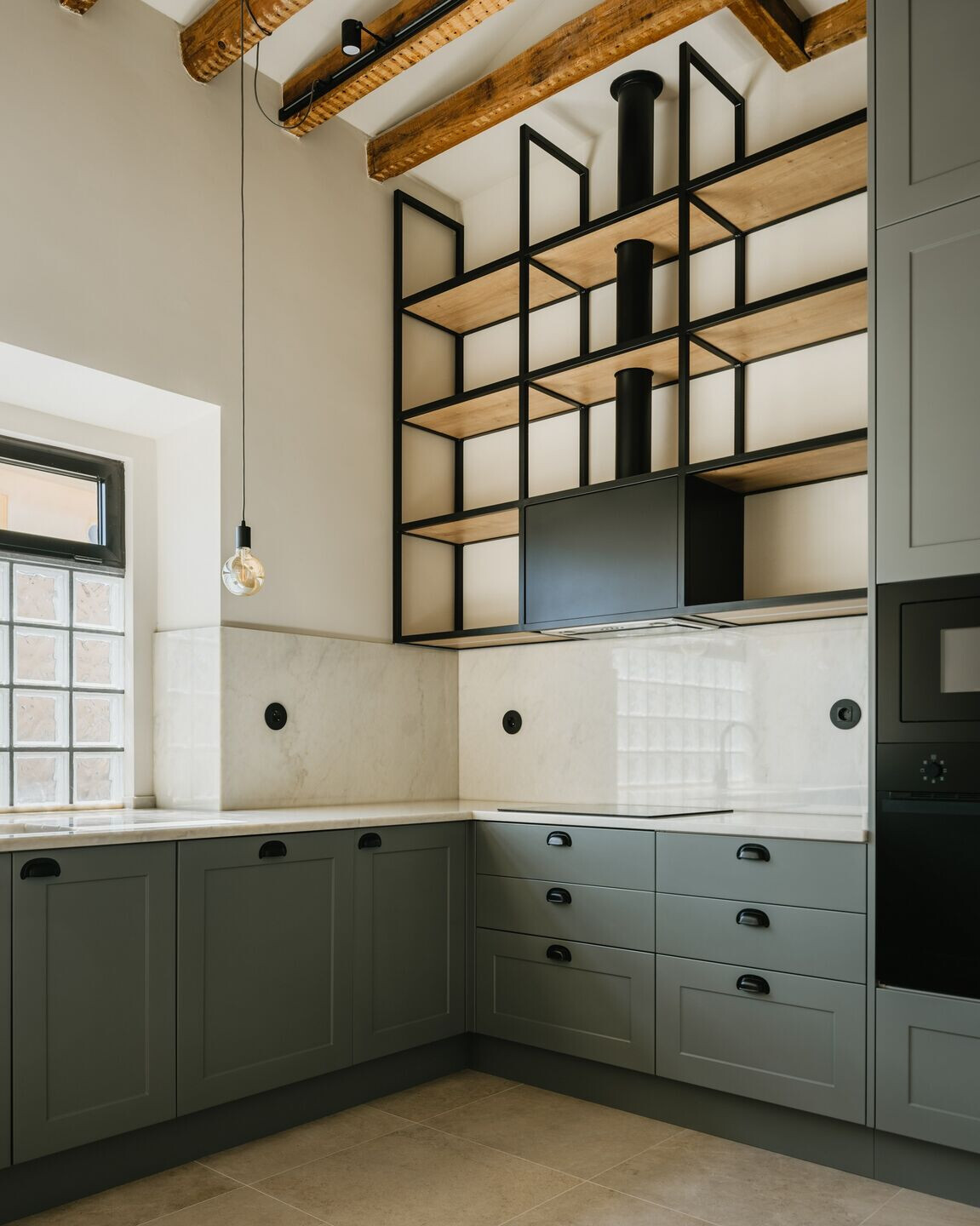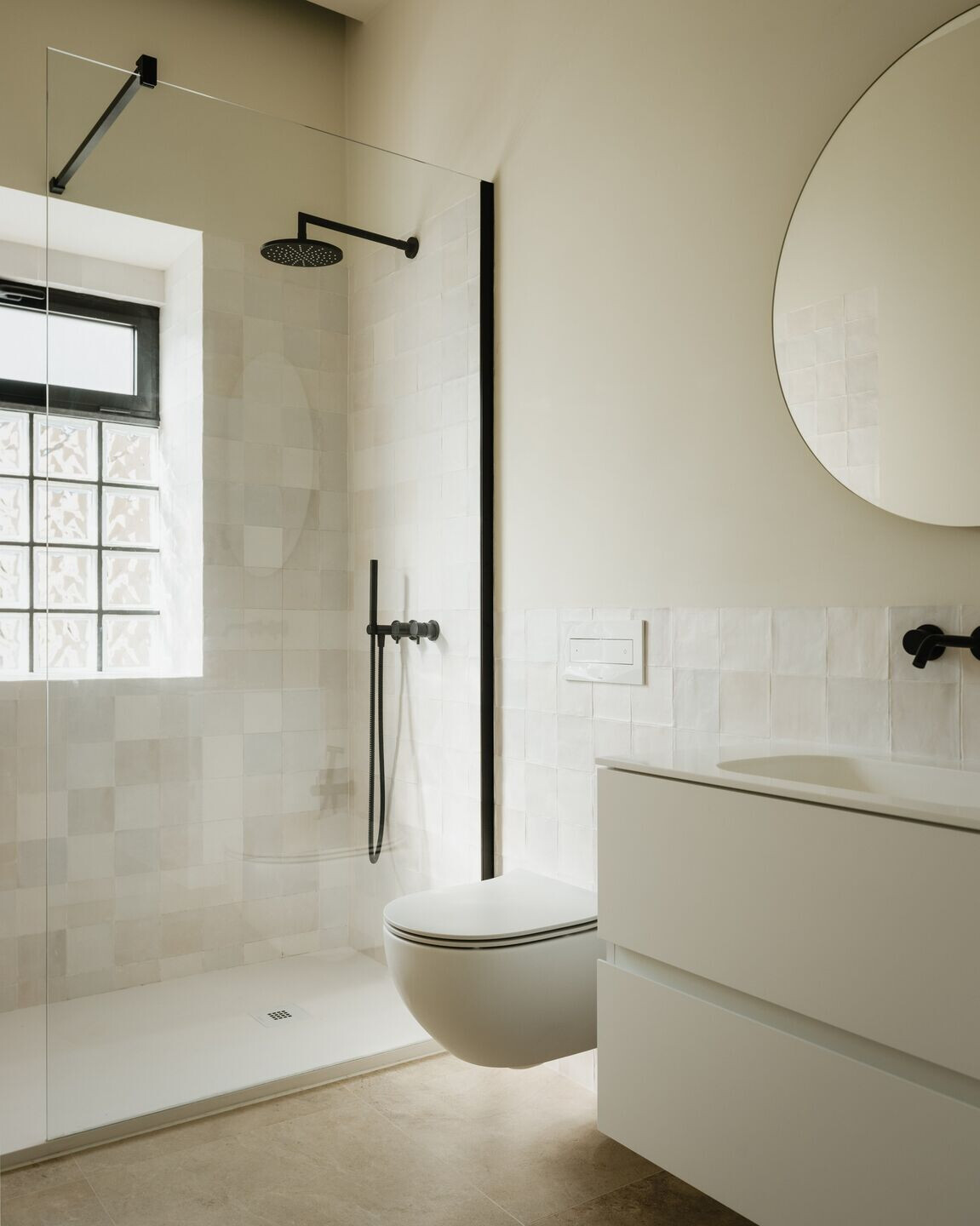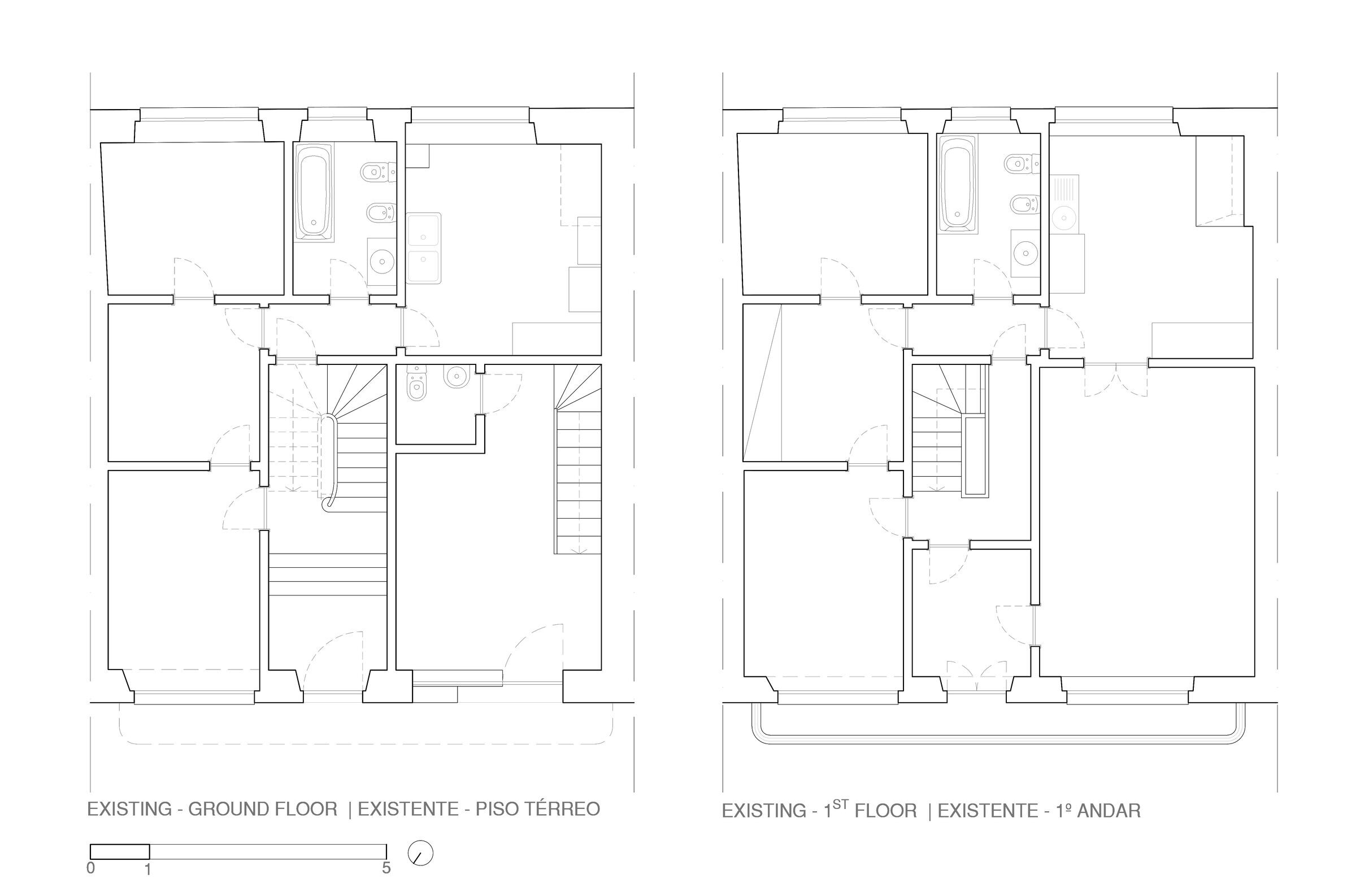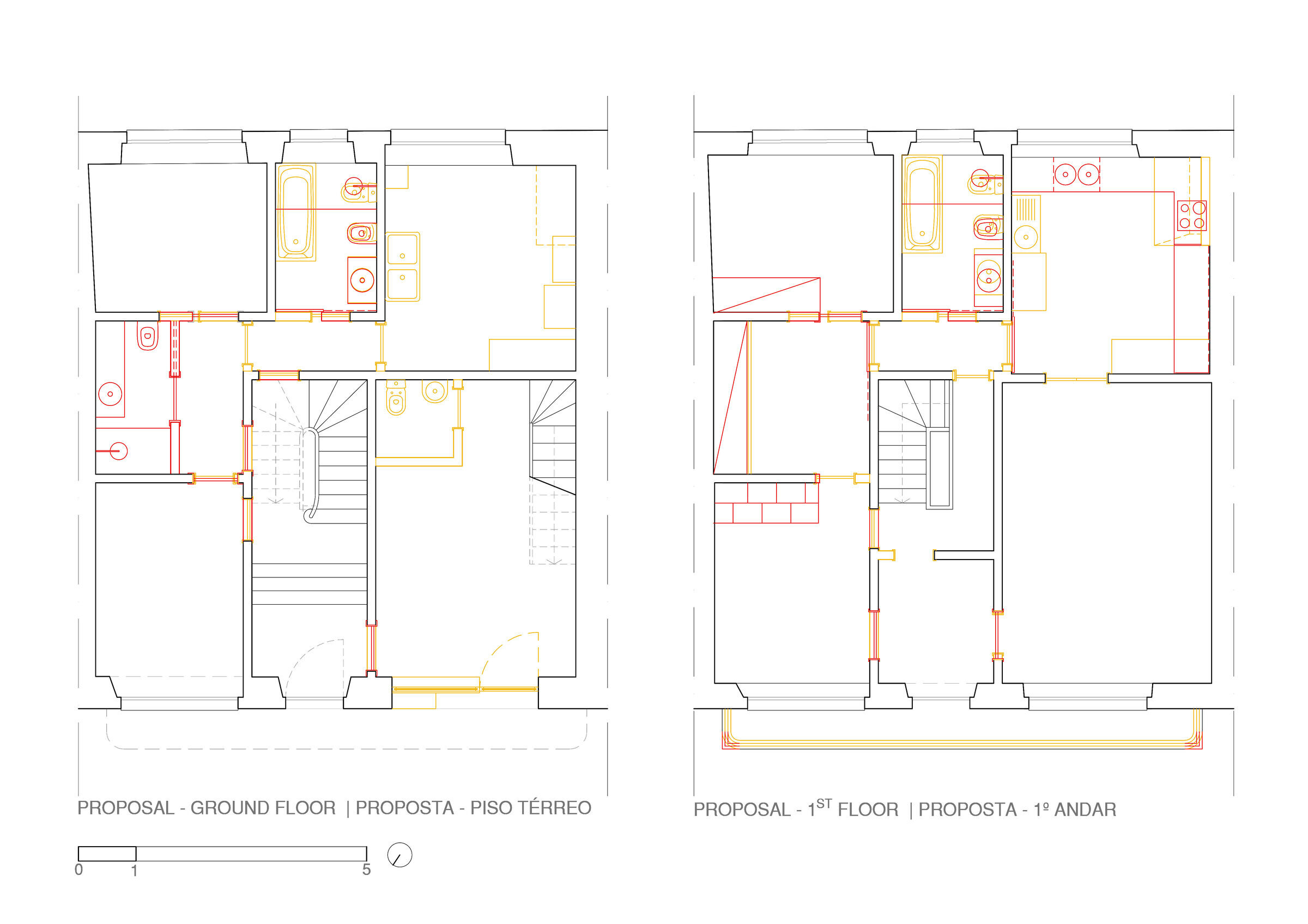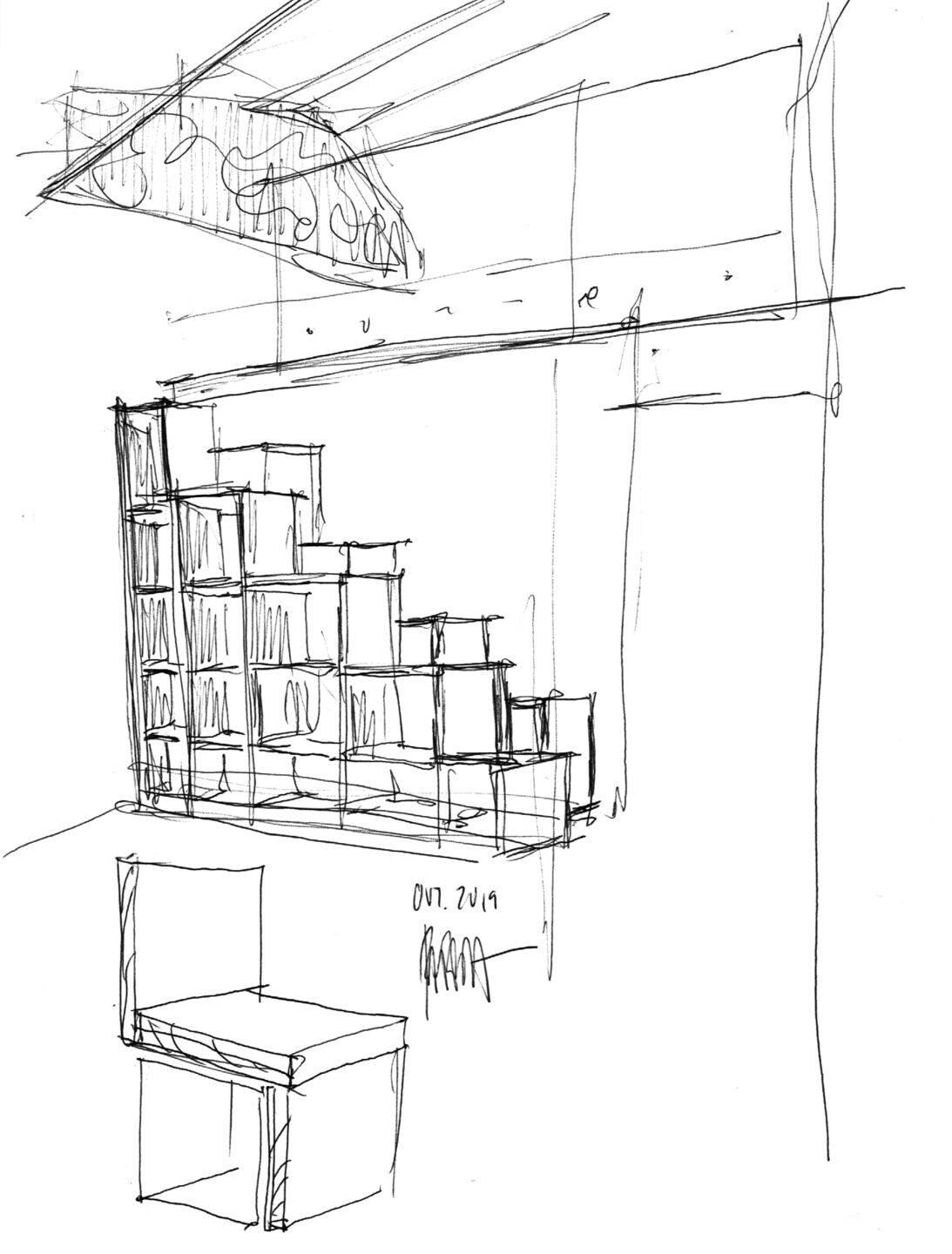 Material Used :
1. Faminia - Sanitary ware
2. Viega - Equipments
3. Waterworks - Faucets
4. Wikanders - Floor
5. WOW Mestisaje - Tiles
6. Technal - Windows
7. Koklatt - Kitchen
8. Mirante 55 - Carpentry
9. Epafel - Switches
10. SLV - Lightning
11. Daikin - Heating
12. Velux - Windows
13. Farrow and Ball - Paint