This 150 square meters duplex apartment in the residential area San Vito in Trieste is the home of a young couple with kids.
The goal was to renovate the existing home by creating a familiar and clean space with room to grow.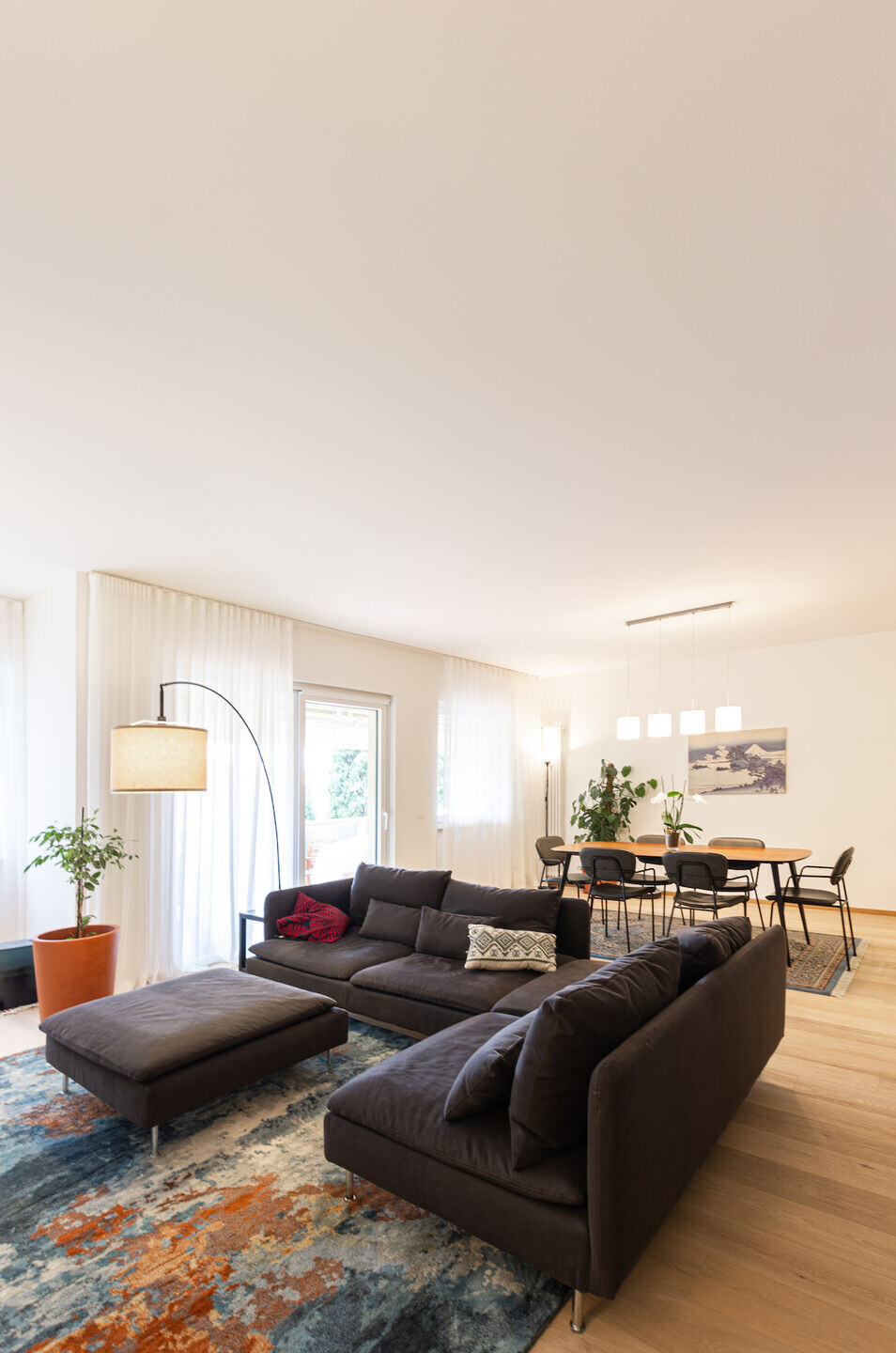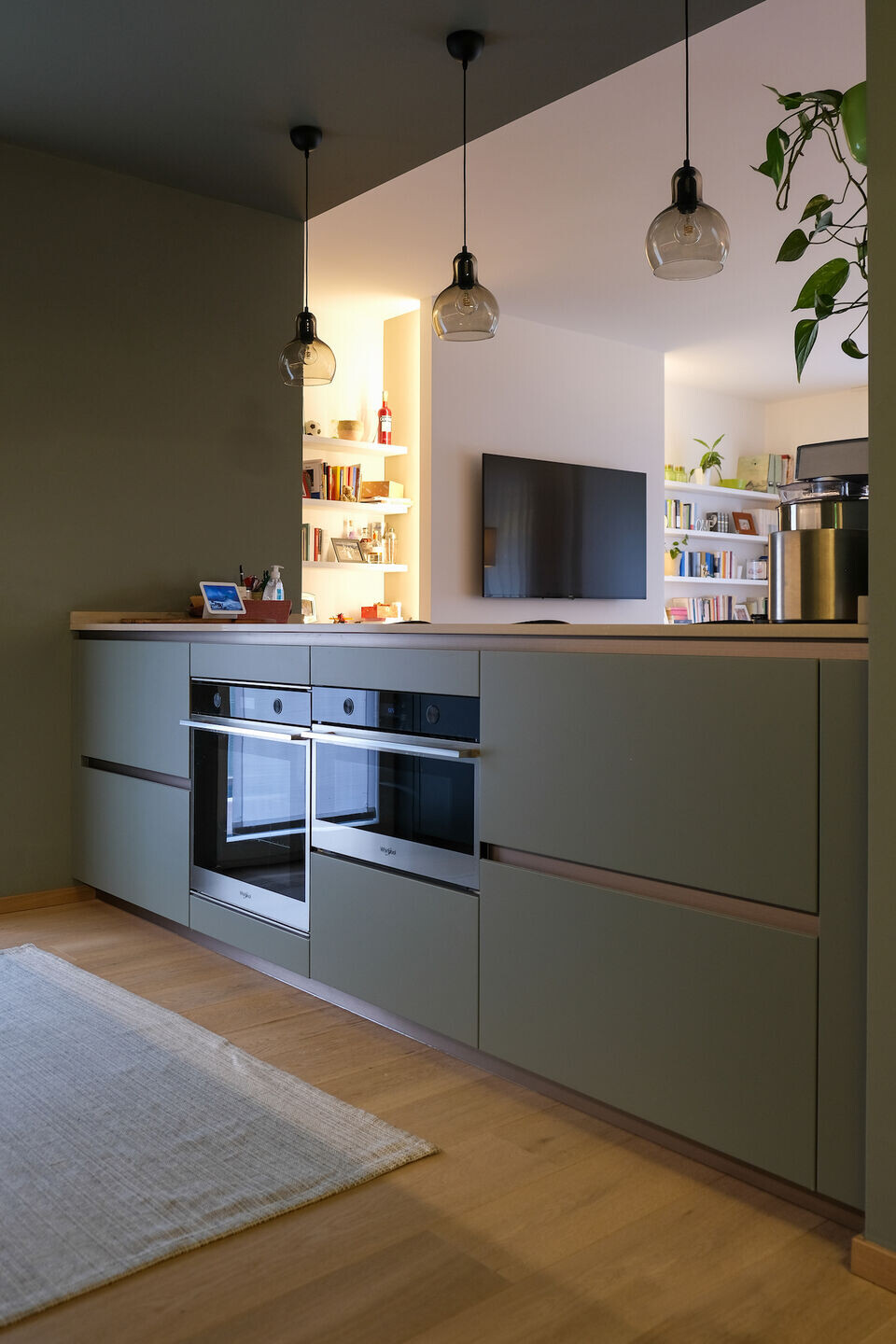 One of the main challenges of the renovation was the adjustment of the staircase that connects the two floors, previously bulky and anonimous. With the adjustment and the chosen materials, the same oak wood used for the flooring on the stairs and plain draywall for the wrapping, it is now a sculptural element within the home that allows a better flow of the various areas.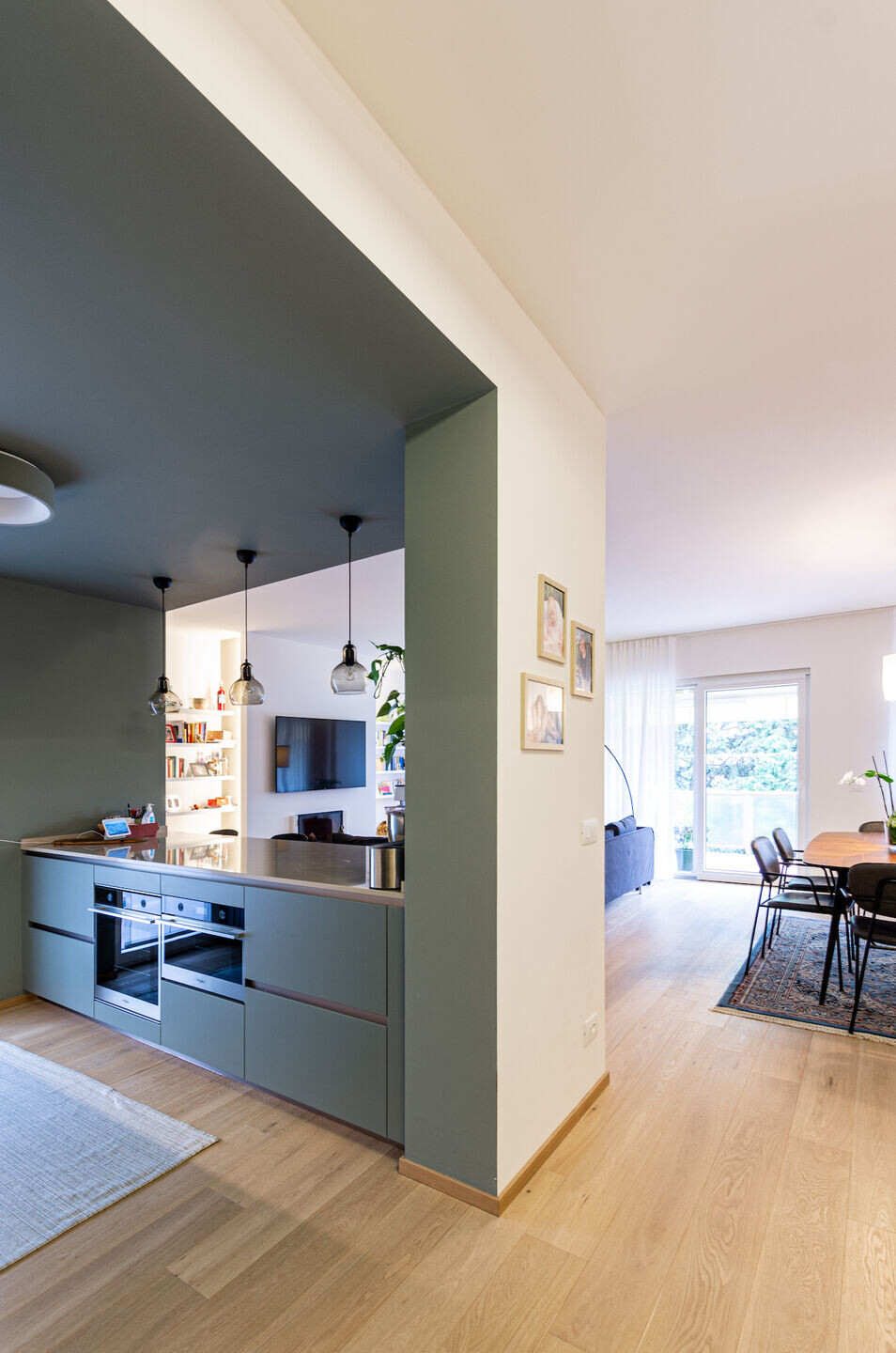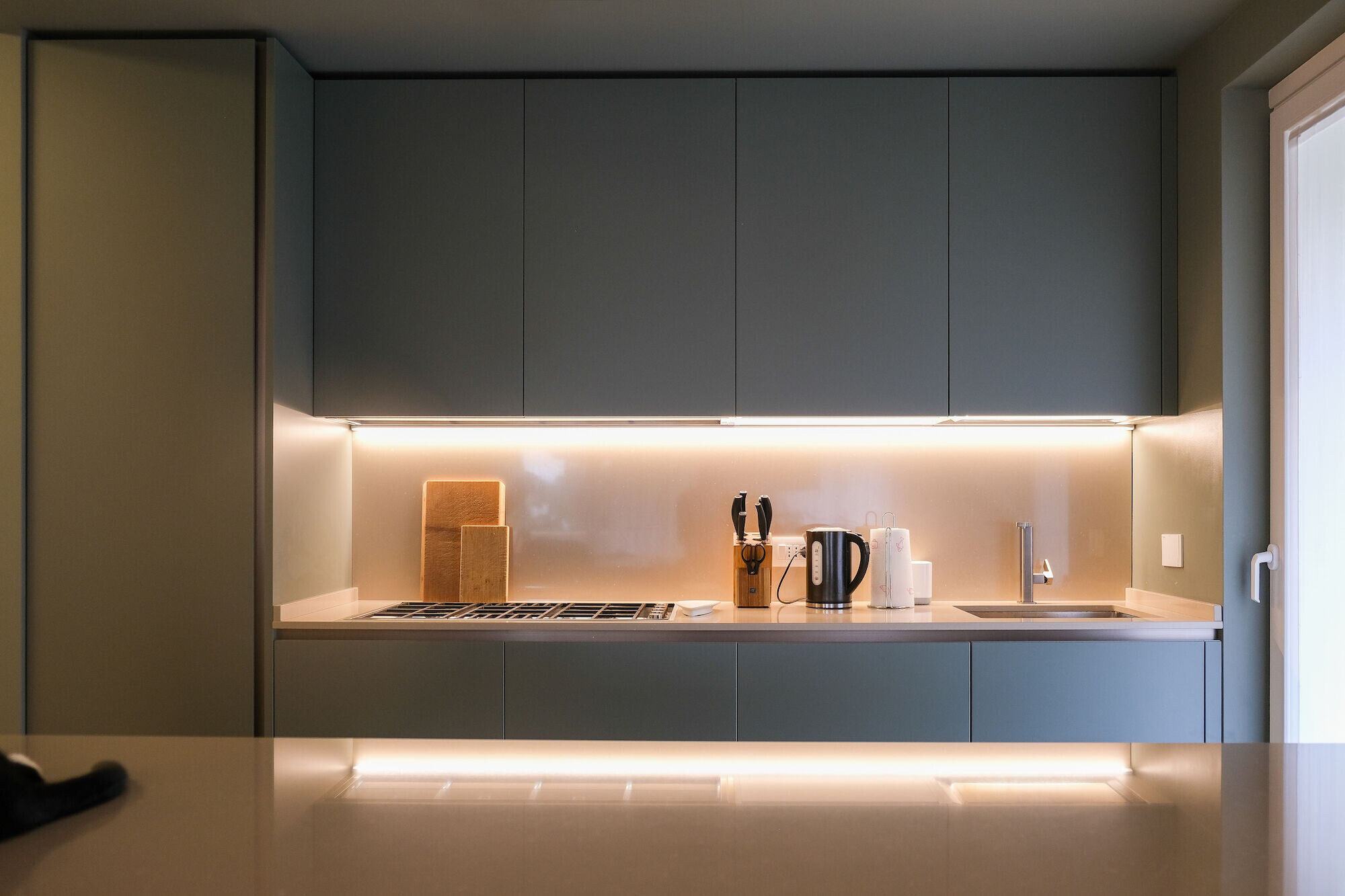 The use of colour was essential for the determination of some enclosed areas, such as the sage kitchen and the wardrobes in main bedroom. Together with custom-made furniture in the matching finishing, these areas became the focal points of the residence.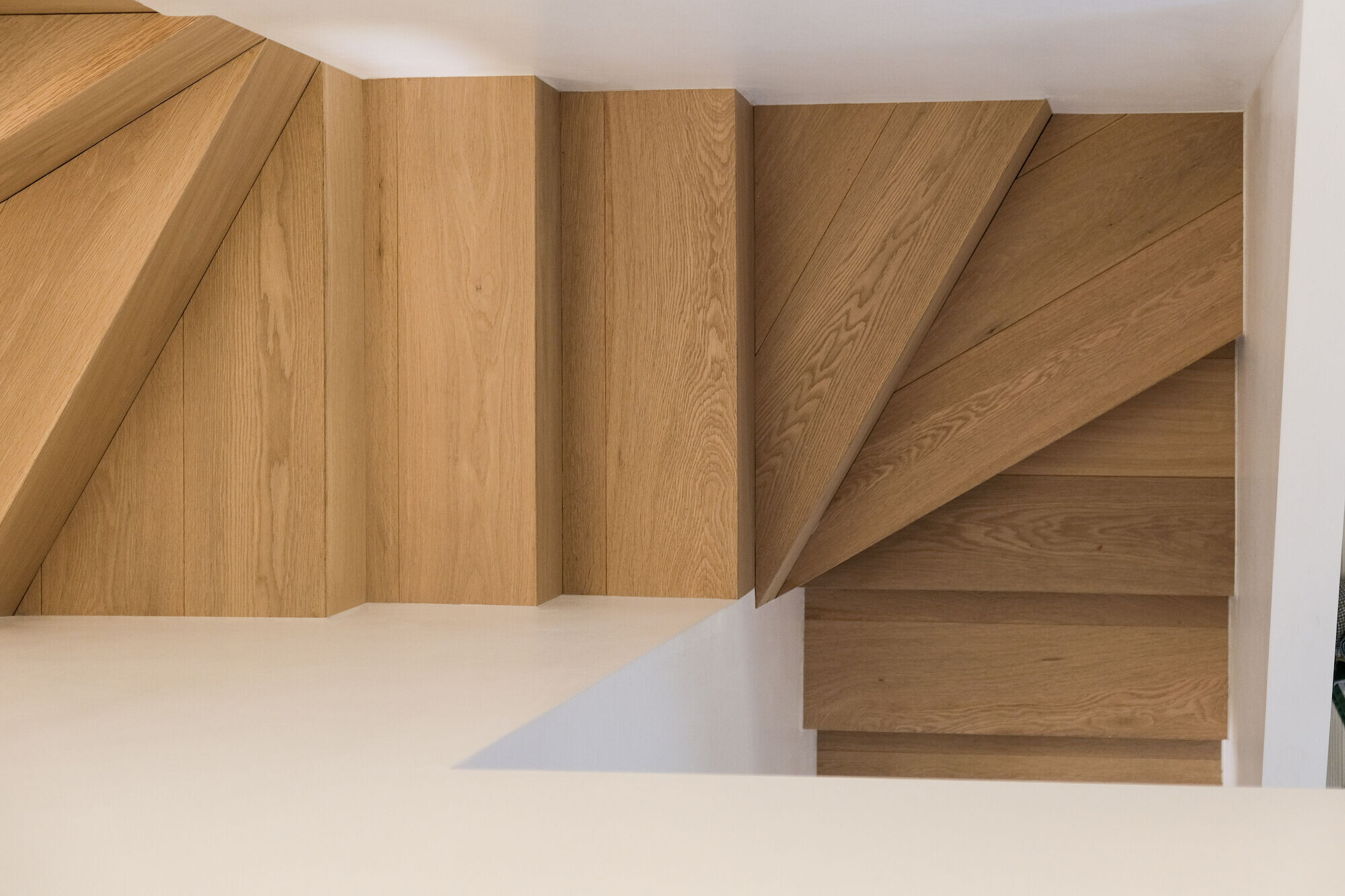 On the other hand the bathrooms were kept clean and monotonal, working primarily with different textures of the tiles - rough or smooth, and undulating wood fronts for the cabinets.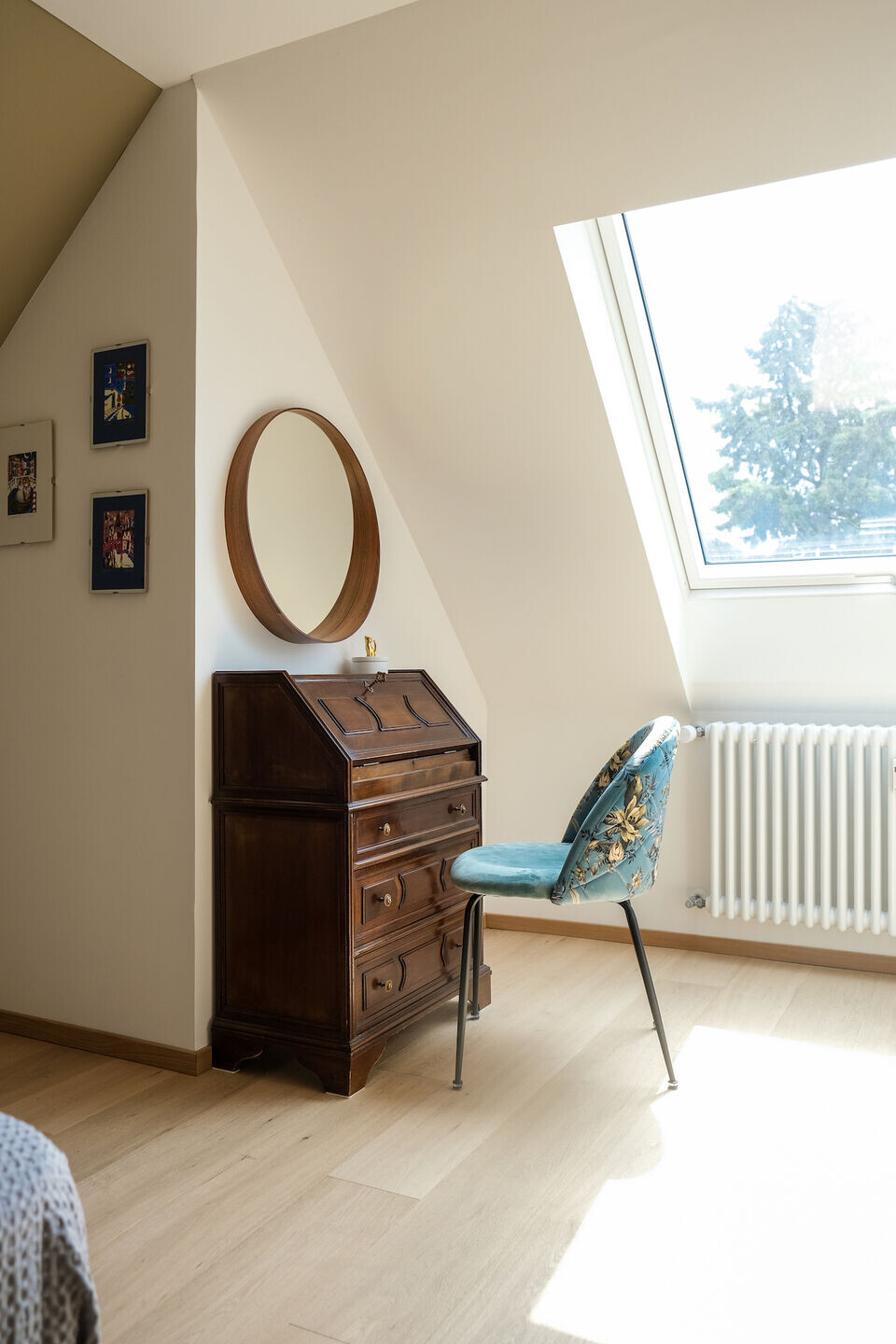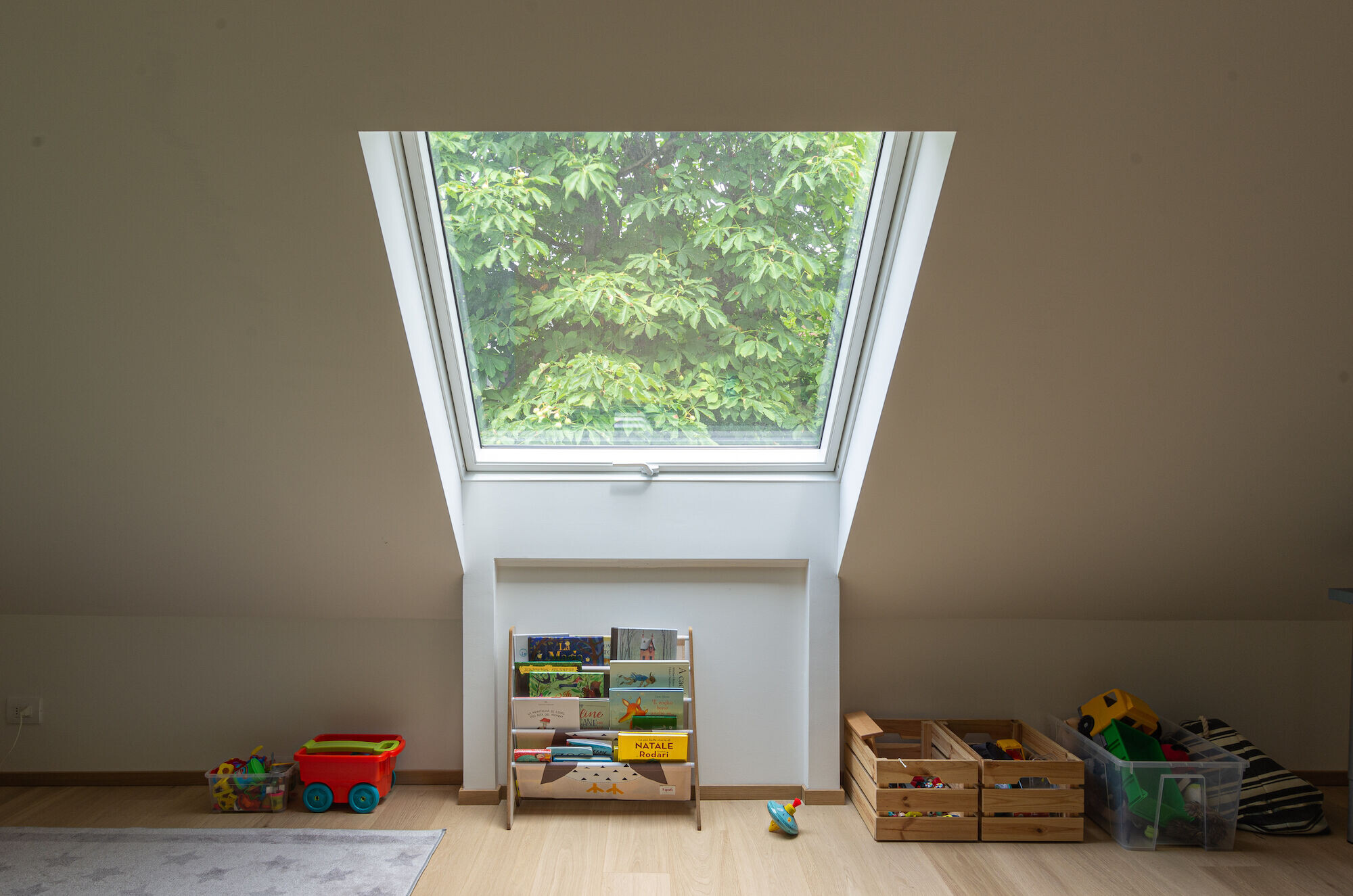 Team:
Architects: RNDR STUDIO
Contractor: Benussi & Tomasetti srl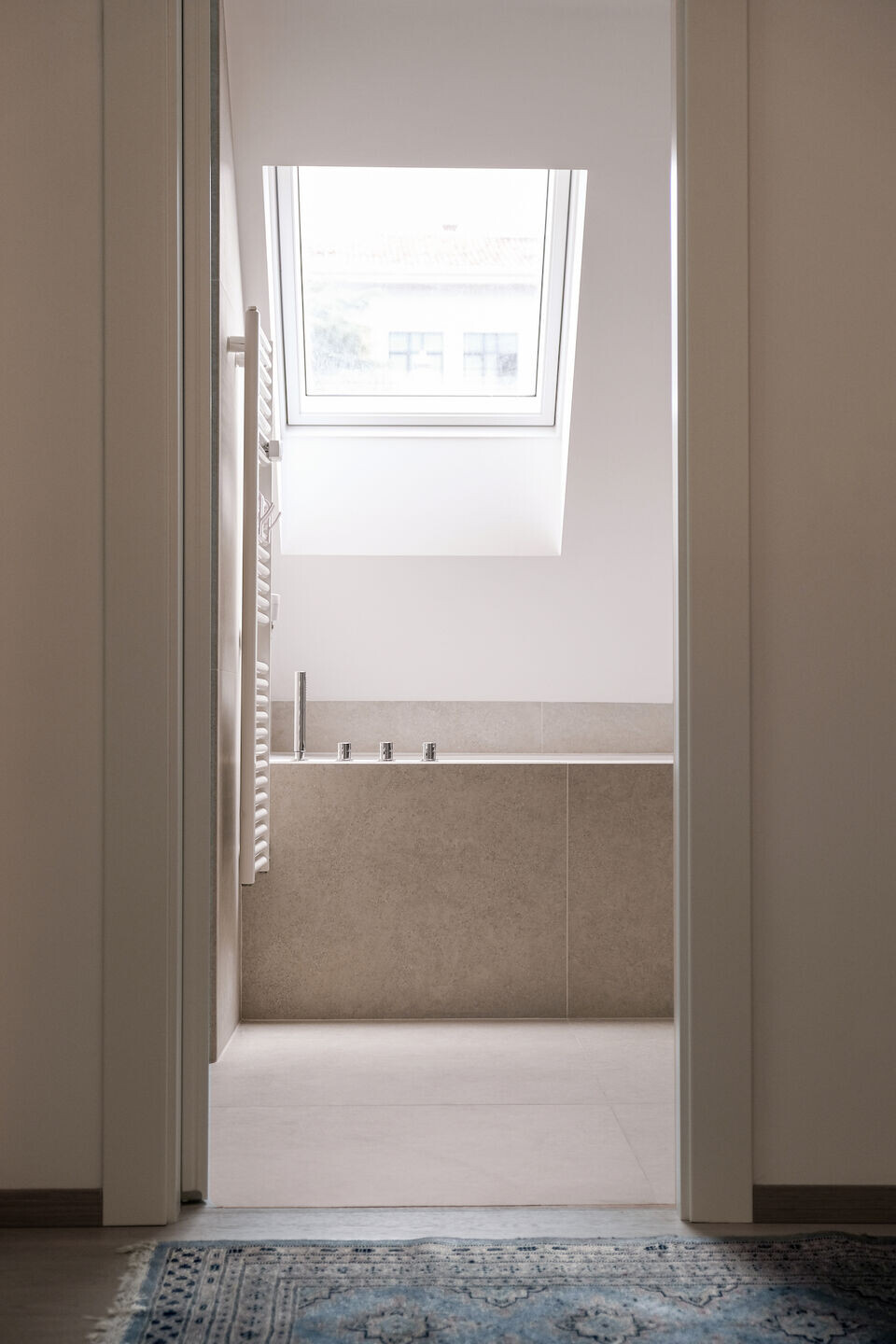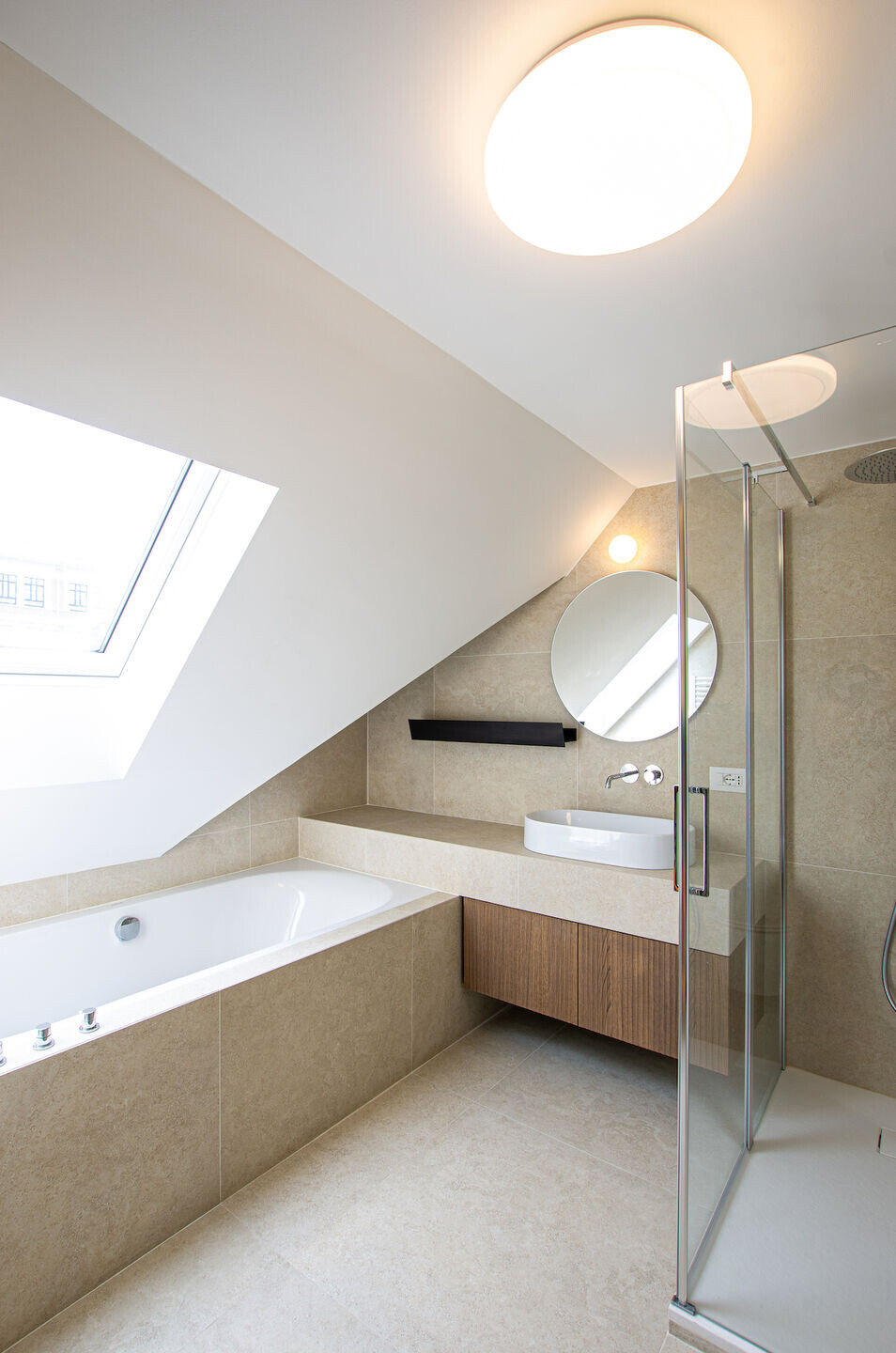 Materials Used:
Flooring: Parquet
Doors: Garofoli S.p.A.
Windows: Schuko serramenti
Interior lighting: Flos, Ideal-lux
Kitchen: Arrital cucine
Bathroom Furniture: Arbi Arredobagno
Ceramic finishing: EmilGroup ceramiche
Bathroom: Rubinetteria Cristina, Alice ceramica, Duravit, Cordivari