Organization and ergonomics
Buccarum dental clinic project is developed in a unfurbished premises, located in the expansion area of ​​Alcalá de Henares and practically square in shape. With an area of ​​100 m2, the requirement was to be able to distribute a dental clinic with 3 cabinets, sterilization, staff office, radiographic diagnosis room, patient care office, waiting room and reception.
The operation of the clinic had to be as ergonomic and functional as possible, emphasizing the transparency of procedures, with a sterilization room in a central position that allowed observing the cleanliness and organization of the clinic.
The cabinets are spacious and comfortable, taking into account the best working position for the team of health professionals and the circulation of patients.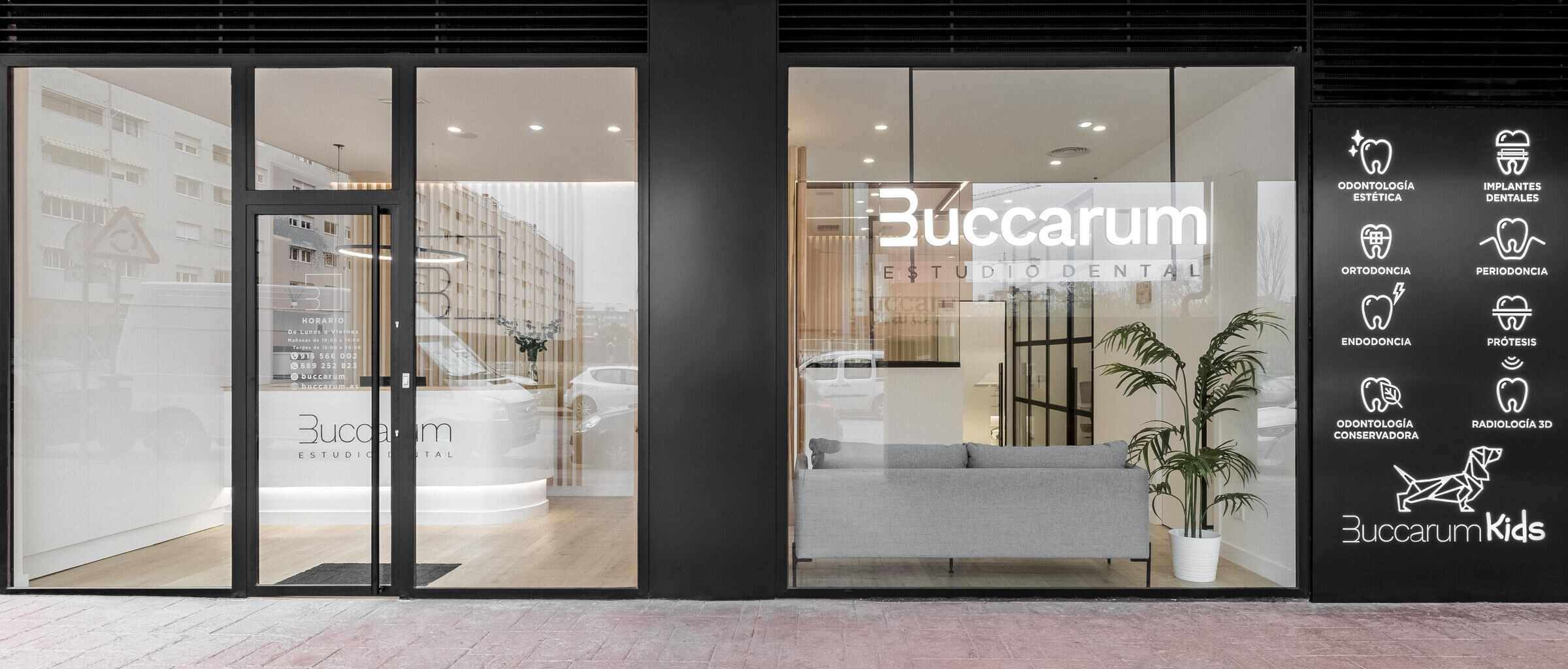 Materials and style
The premise was to create a clinic with a minimalist, modern, but above all welcoming aesthetic. The predominant materials are white, oak wood and glass with steel profiles. The decorative plant details and hanging lamps finish defining a careful and unique aesthetic that reflects the personality of the company.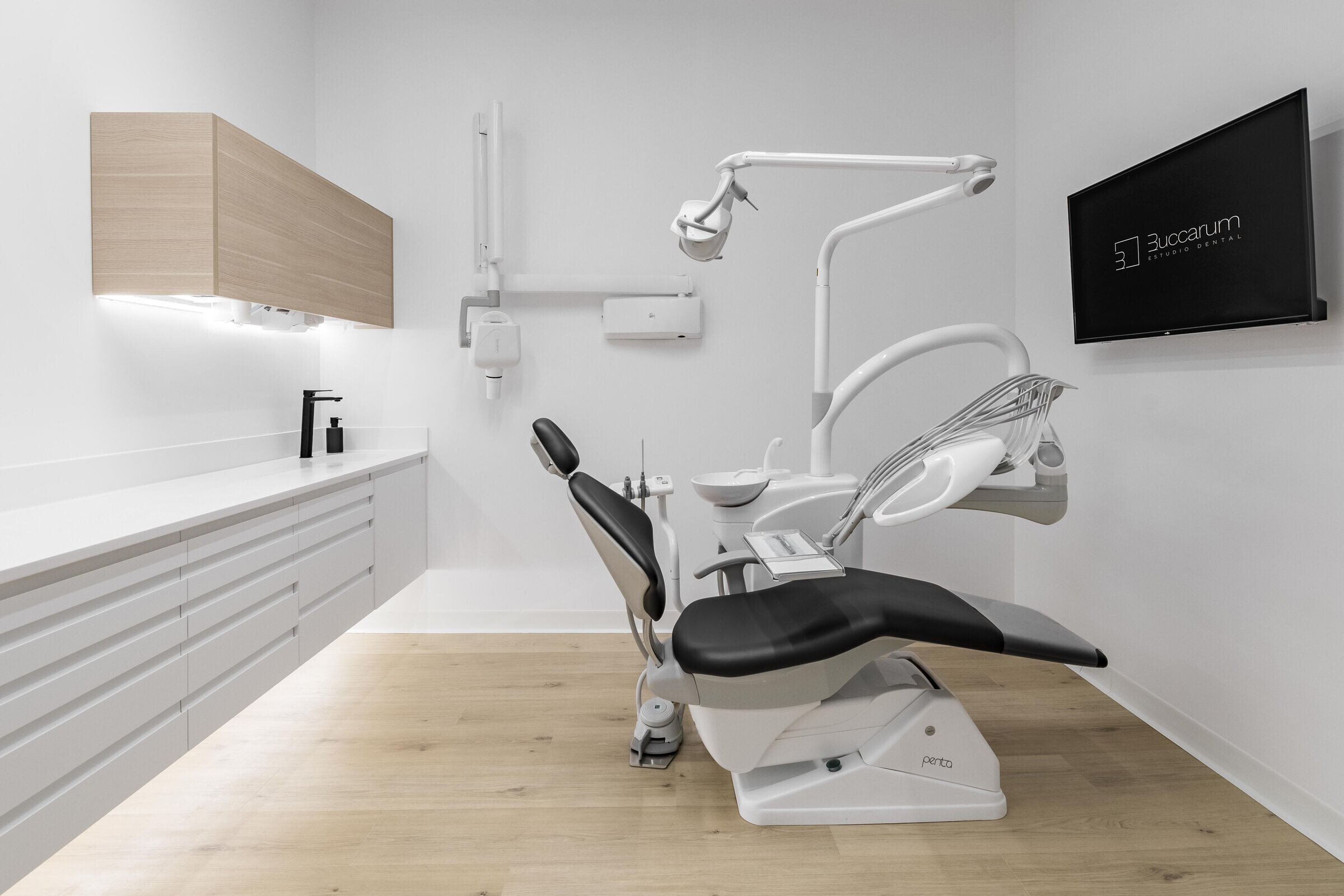 Exterior design
The façade is designed as a main communicative element. The transparency and visibility of the interior attract the pedestrians. From Alem arquitectura, we design the corporate elements in collaboration with the graphic design studio Factoryfy. It is worth noting the luminous sign located inside the glass façade, in a position of maximum visibility and designed with lightness and elegance in keeping with the dental clinic project as a whole. In an illuminated panel, the center's services stand out, taking advantage of the only opaque part of the façade.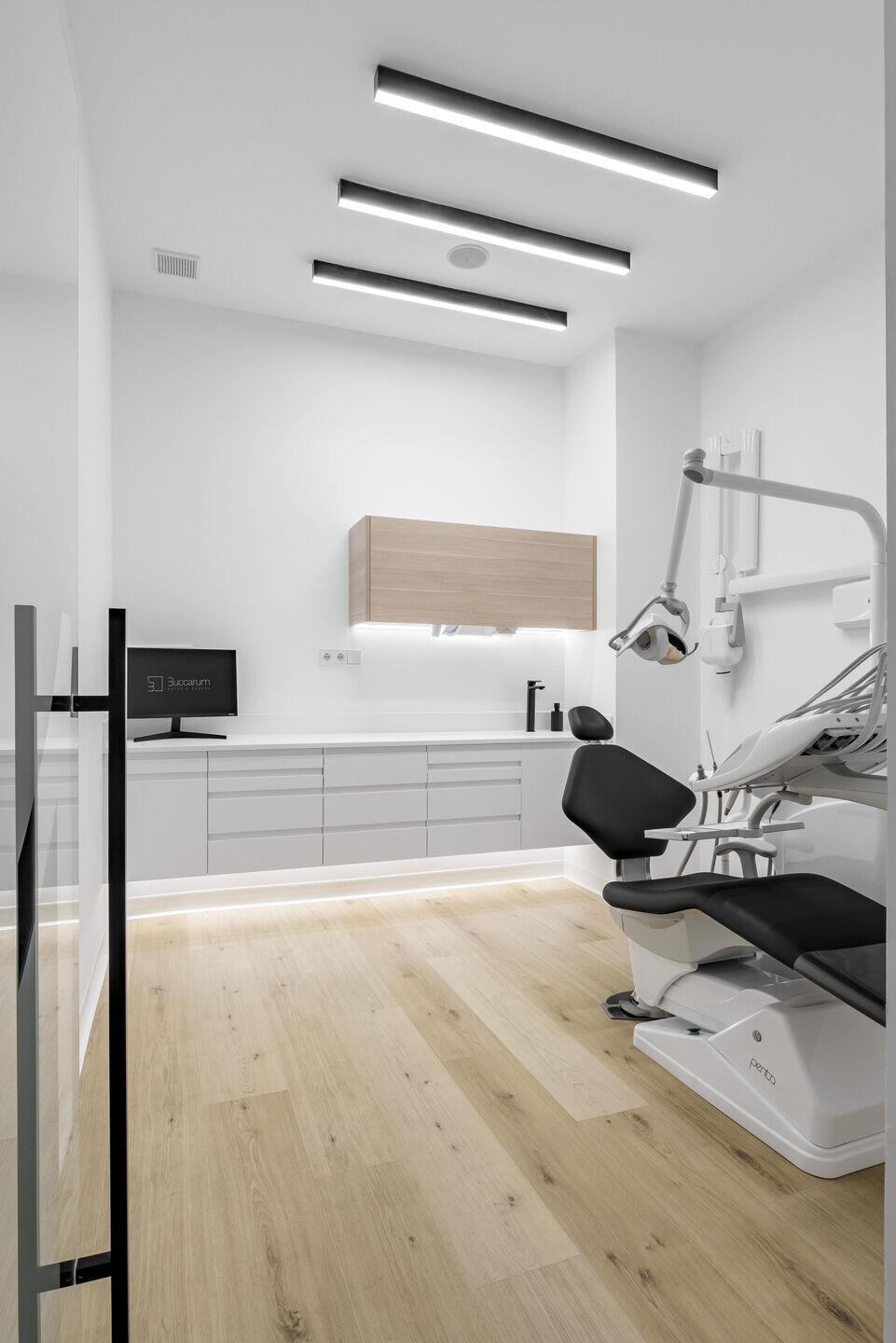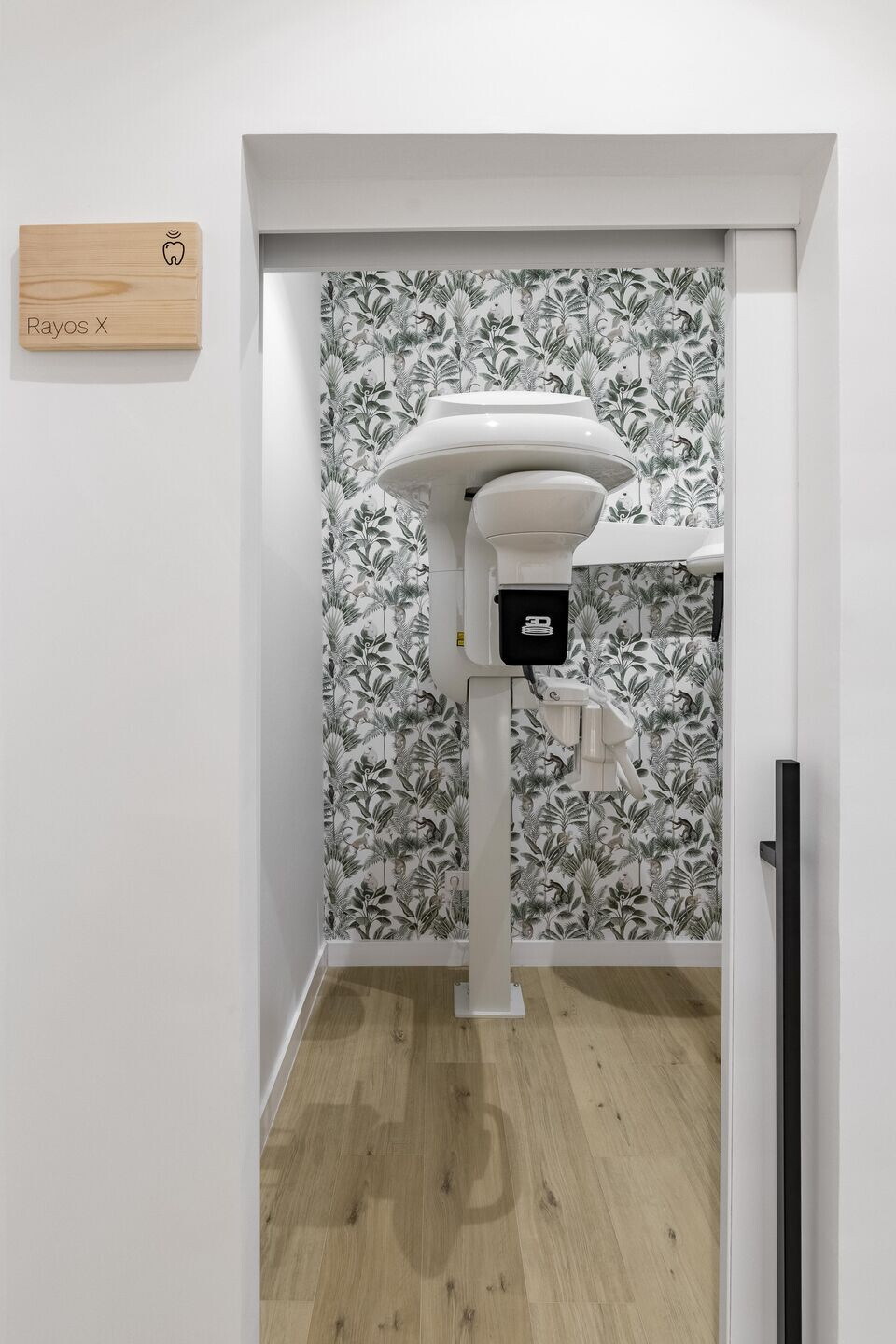 Integral management
We help to make the Buccarum dental clinic project a reality through comprehensive management. We carry out feasibility studies of premises for implementation, accompanying clients from very early phases, until the completion of the complete project, processing of licenses in the town hall and health, complete interior design and construction management for a unique result and with the highest quality.