The Capuccino Apartment was designed by the Studio Insayn Design Society based into the concepts of highlighting into the flat the maximum exposure to daylight and give perspectives to promote the open concept within the same space and create amplitud.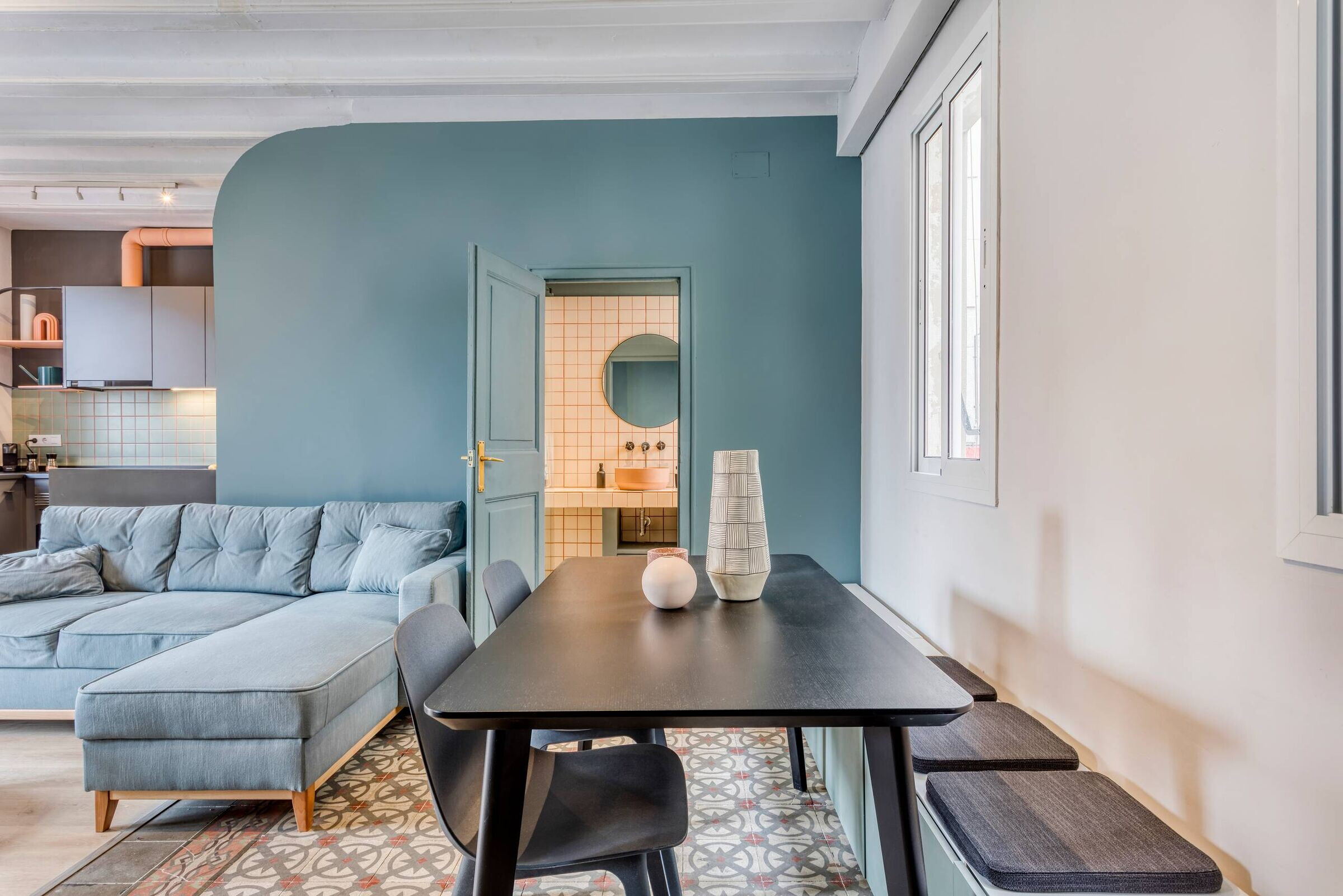 This project was created for a young and very cool client, eager to have her first apartment adapted to her needs and designed according to her personality discovered after some meetings together and filled questionnaires.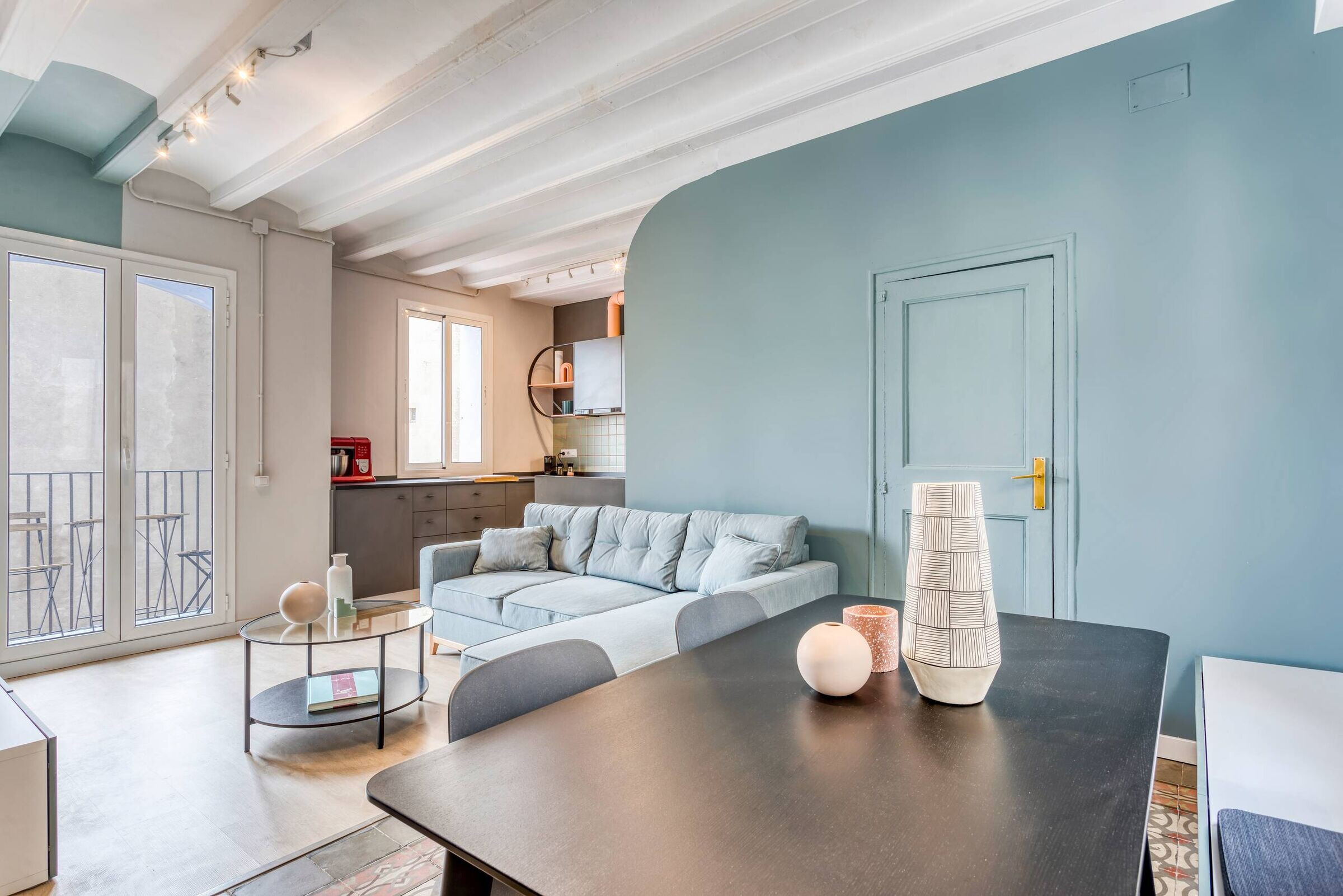 First information received about the client before starting this project revealed clearly the personality the apartment needed to show. She loves Thailand and being relaxed, the city, she would choose salted passion fruit ice cream rather than chocolate, she said the less is more, and that she prefers going to the beach than going to the mountain, Yellow than gold, and lineal things.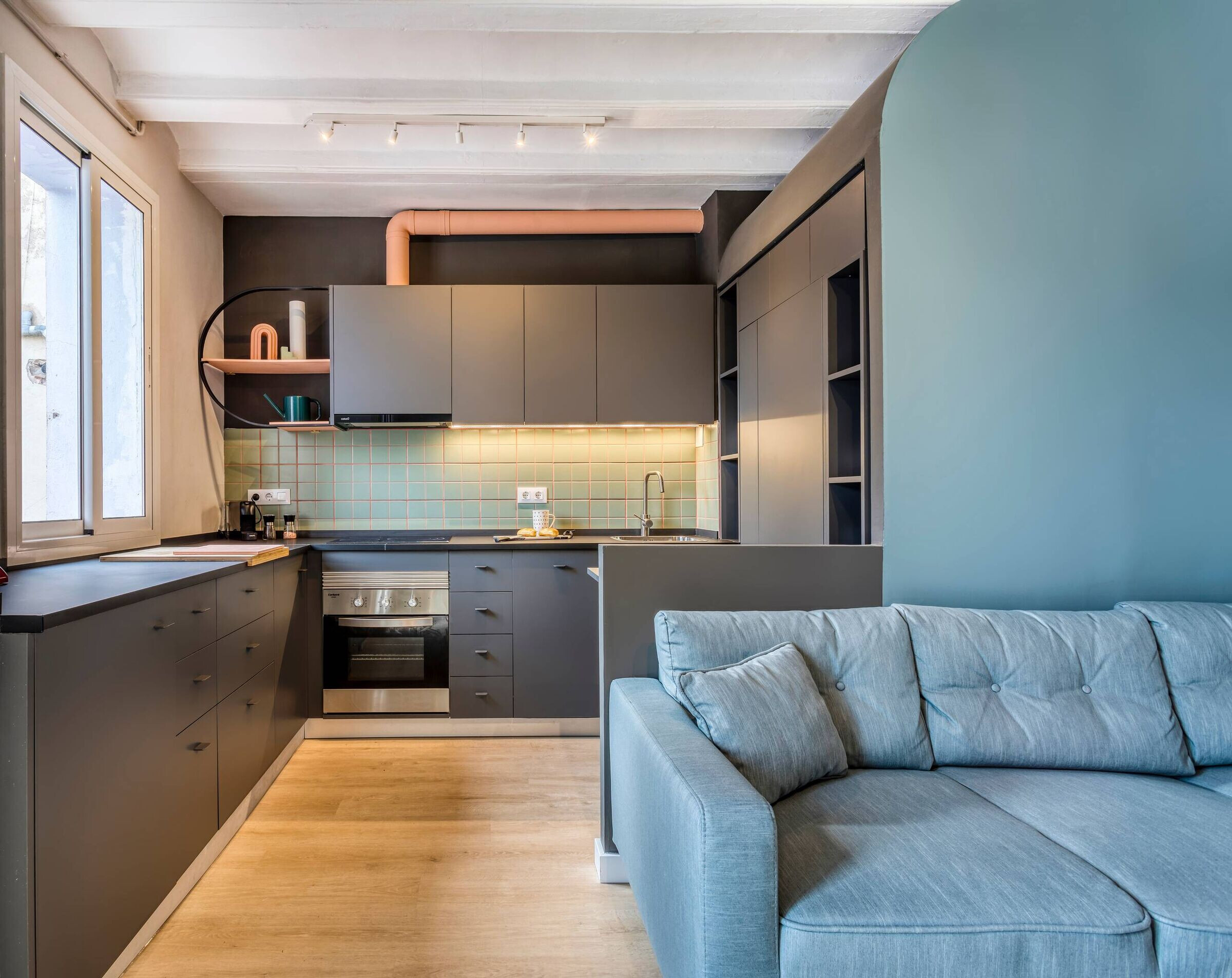 This old and typical Barcelona flat located in the Raval at the 3rd floor of an old building, had a very limited distribution with 3 small bedrooms, one kitchen, a living room that was just in the entrance, and one bathroom which you had to pass by one of the rooms to reach it. The client's main requirement was to have as much as possible of natural light during the day and keep the old ceramic typical floor of Spain she felt in love with.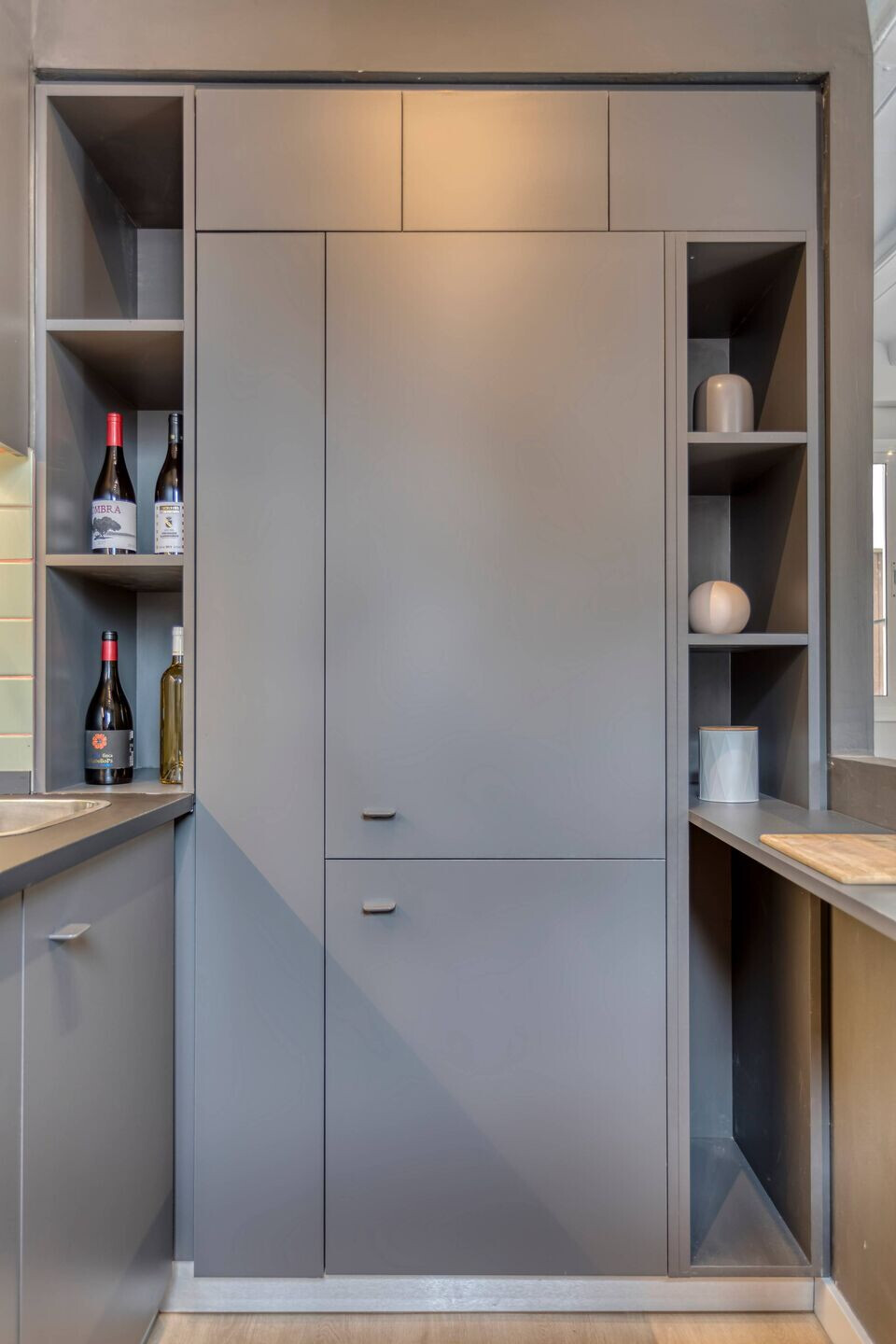 In order to reflect and transmit everything the client was looking for and needs, we started with a basic concept where we tried to create amplitude and perspective within the whole space. On the one hand, the amplitude to generate open and unified spaces, and on the other hand, perspective to have a complete visualization of the space from any point of the project.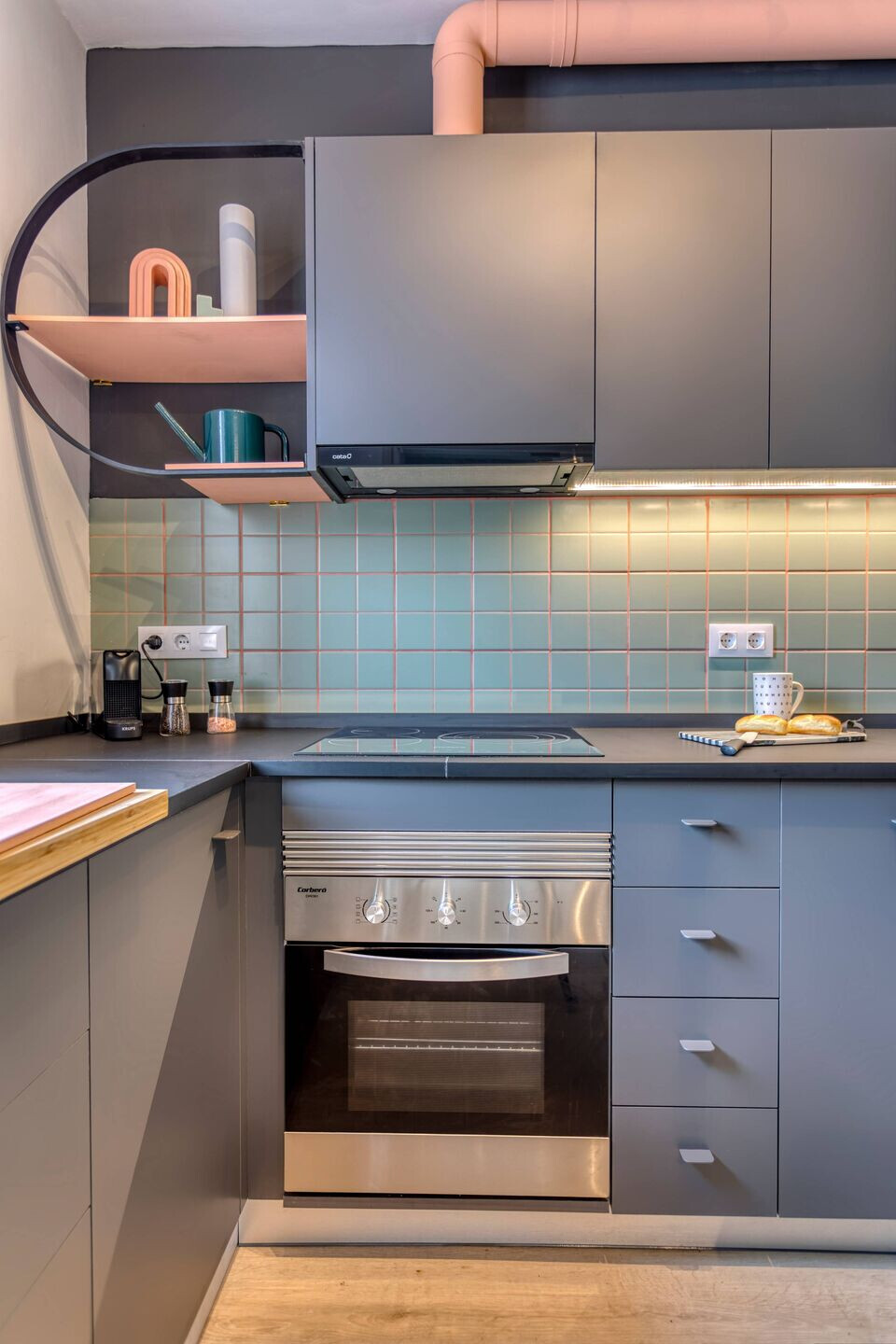 Geometry and colors are some of the main characters of this project and the essence of Insayn Design Society. Creating contrasts, playing with colors, incorporating geometry corresponding to each space in the place was very fun to design for this flat. We wanted to create an atmosphere where infinite colors meet the endless geometry.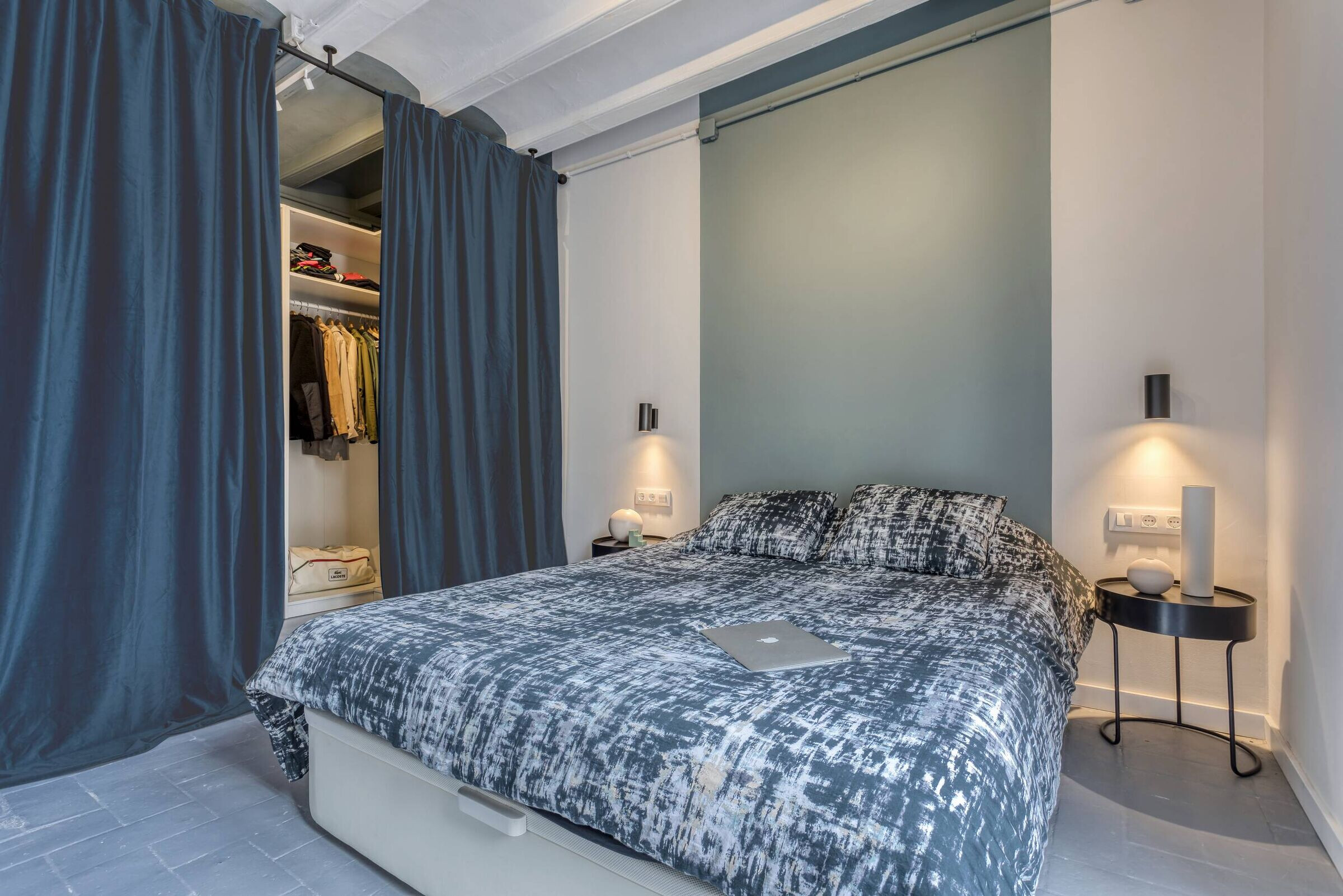 Each space of this project has its own personality, fills up with Insayn energy and reflects the youth in the space.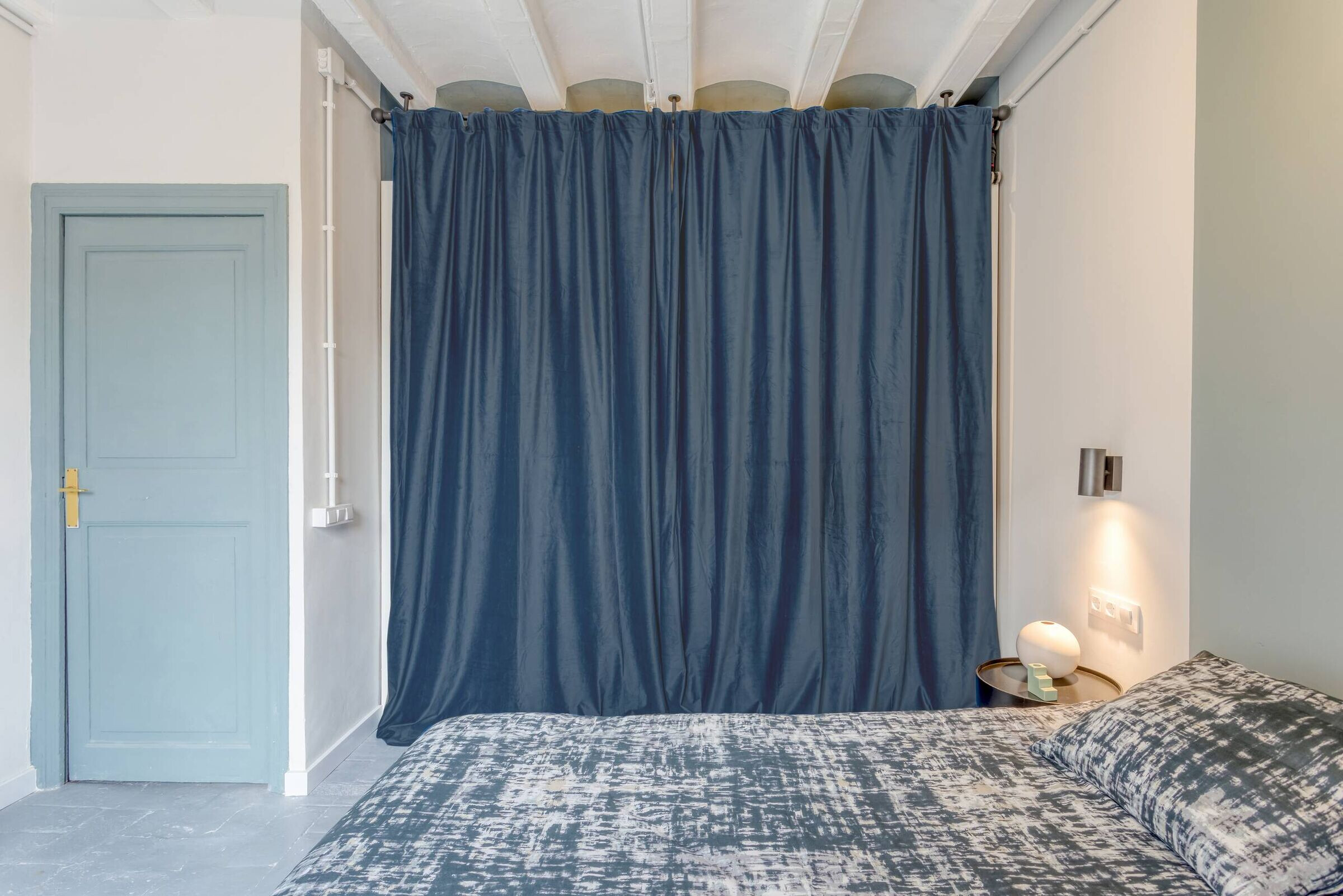 As in every project, there are some Insayn DIY elements that we always like to incorporate.