Near Salvador, BA, the Busca Vida ER house connects with the exuberant landscape of the Busca Vida beach, near the capital of Bahia. In its 655 m² of constructed area, natural materials, amplitude, comfort, light colours and lightness are the elements that lead to the feeling of a contemporary refuge.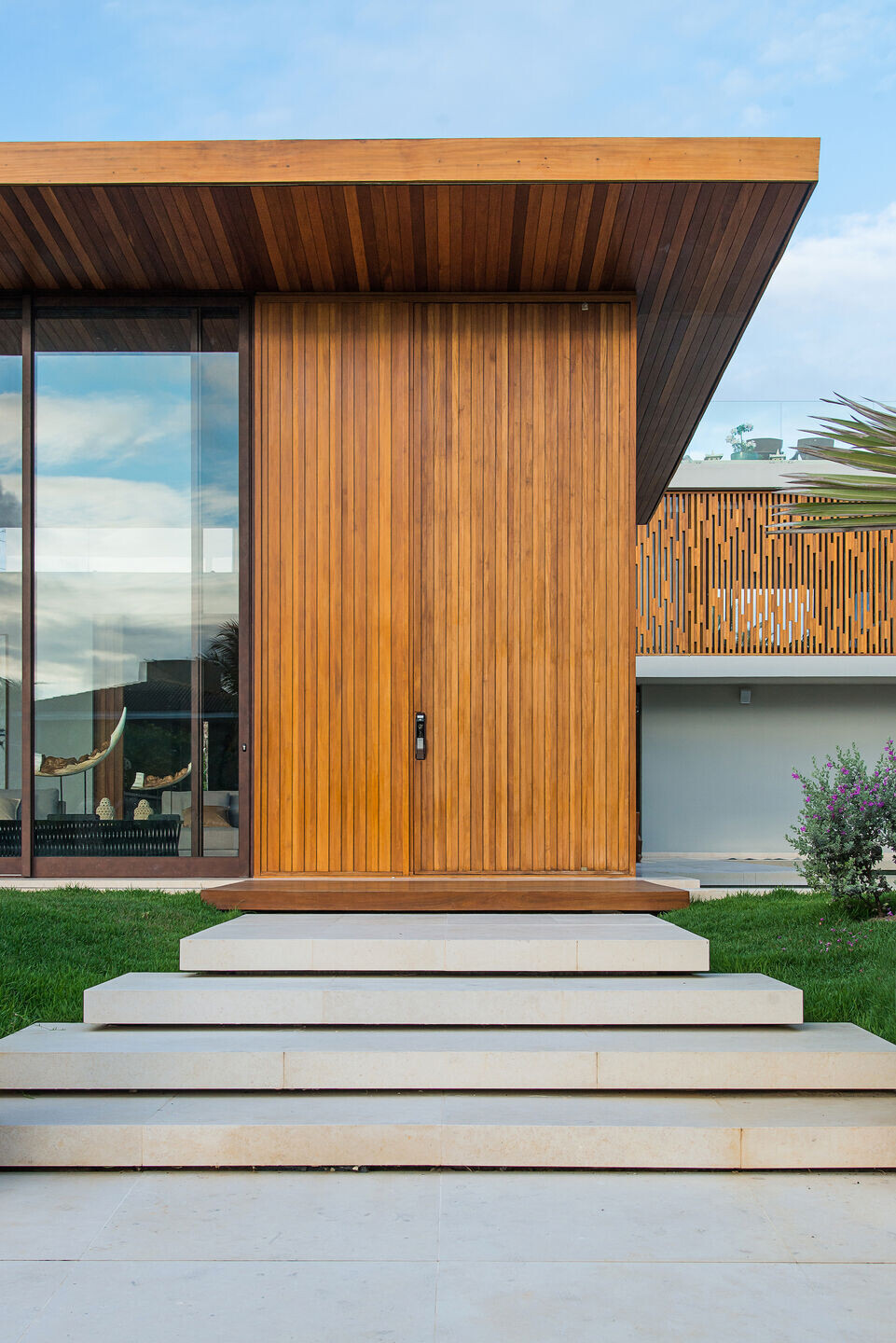 The architects Caio Bandeira and Tiago Martins, in charge of Architects+CO, used the landscaping to design straight and pure lines, with large terraces for the residents to contemplate the sea and receive their friends. "The idea was to guarantee amplitude for the internal and external areas, providing ample circulation and unifying the house with its surroundings," they say.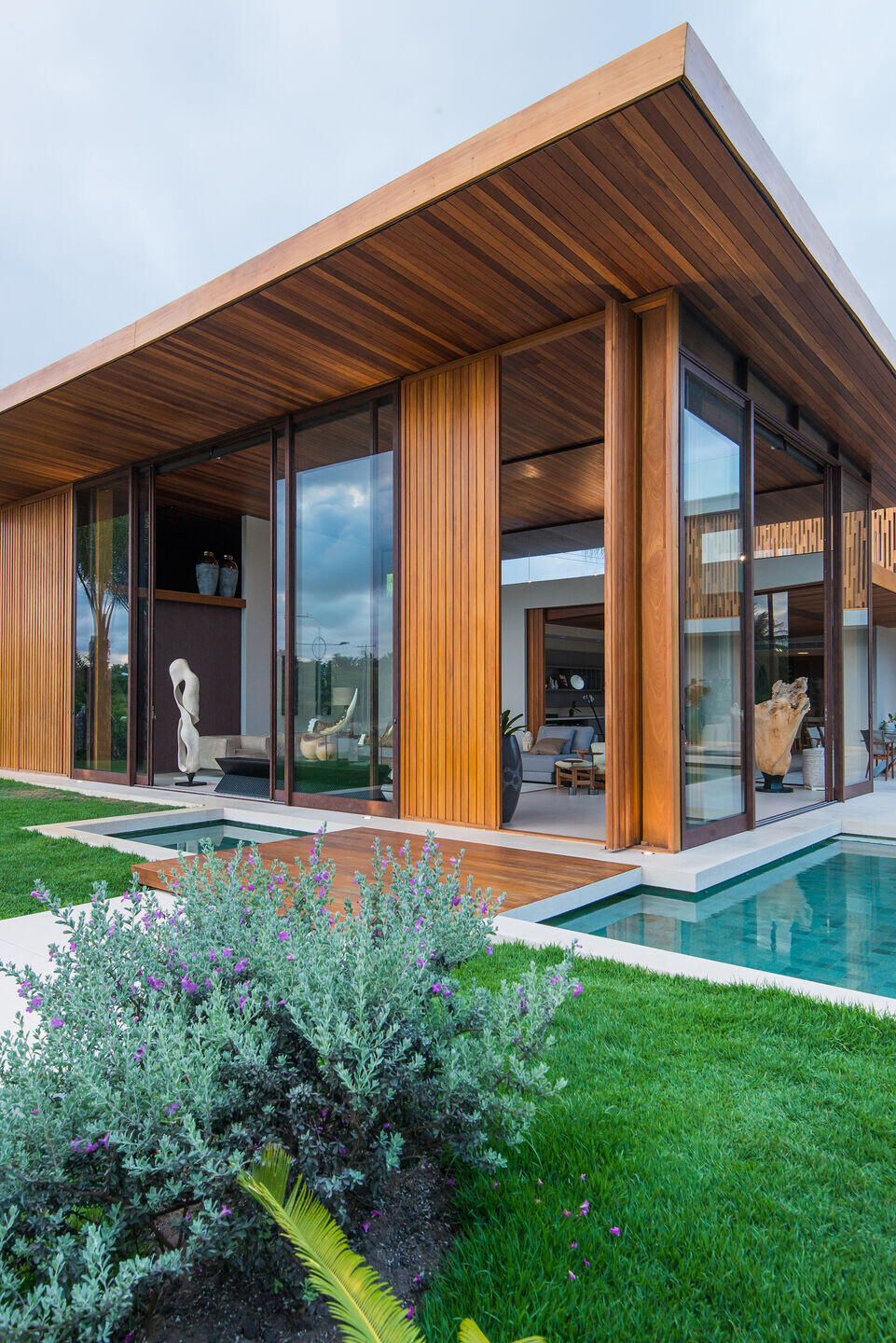 The one-water roofs stand out on the façade, as well as the Arc+Co brise panel, an original design by the architects, which provides both a beautiful aesthetic and functional effect, allowing ventilation and privacy to the circulation of the rooms.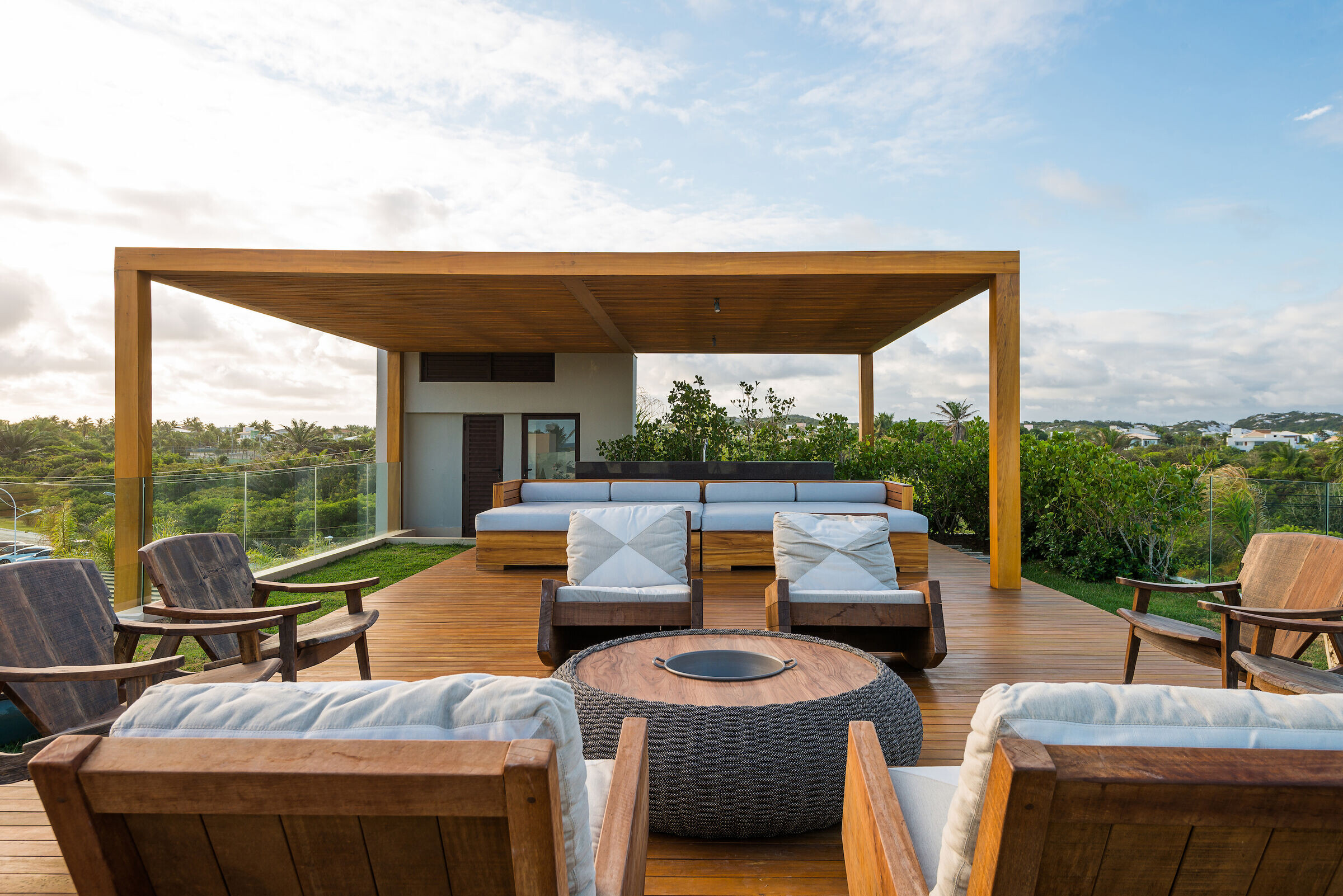 "For each project we seek a unique identity, as well as total comfort. The idea is that the residents feel the spaces as an extension of themselves," say Caio and Tiago, who split between offices in Salvador, BA, and São Paulo.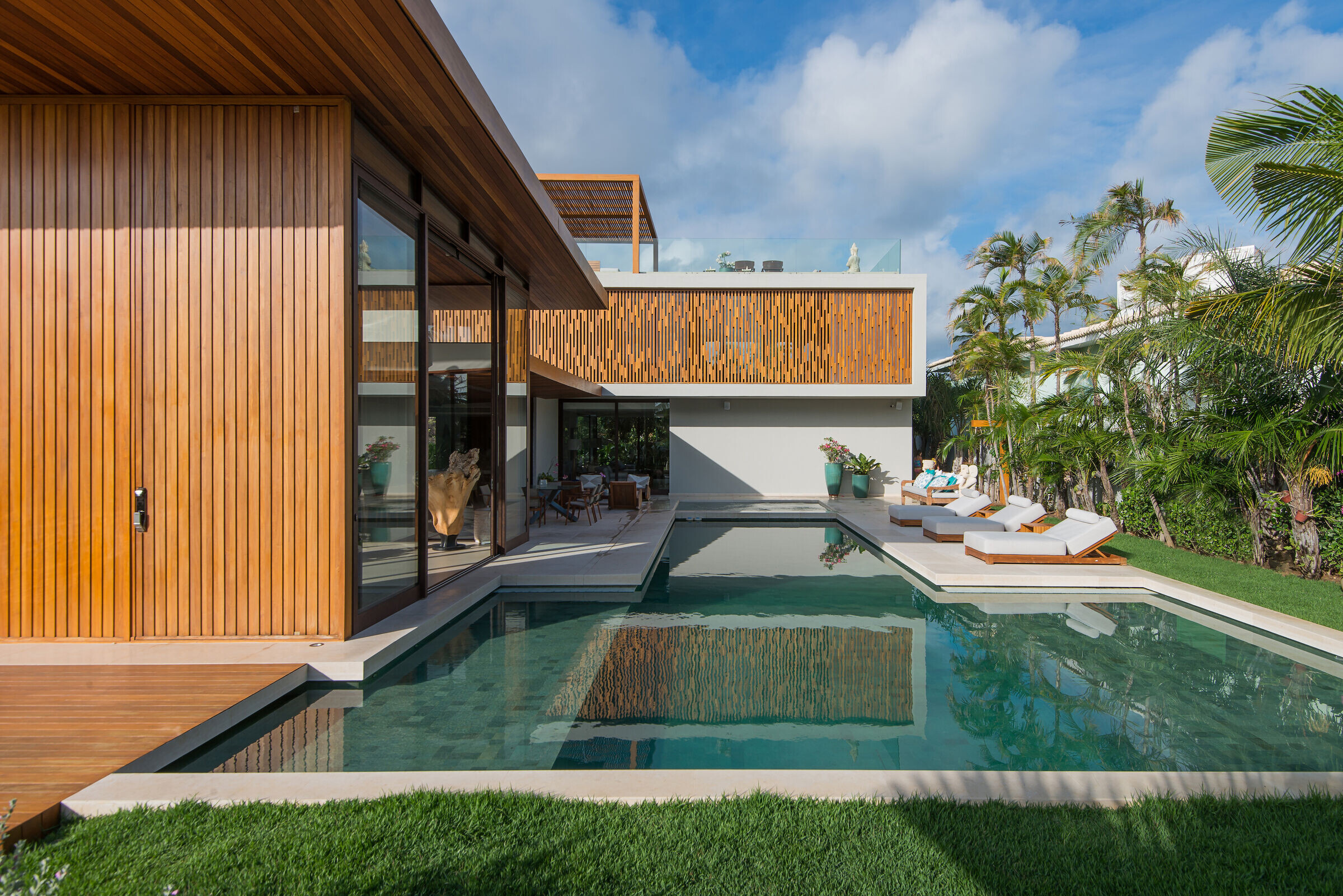 Materials used:
Wood panels – Demuner Marcenaria
Frames – Imperial Esquadrias
Pool coverings – Fonseca Shop
Outside floors – Natural Stone
Indoor floors - Portobello
Construction – AGC Brasil
Outside furniture – Trazido de Bali pelos moradores
Lighting – Arqluz
Cellar – Joshua Adegas