This project was designed based on the use of natural light while providing a great view to the park.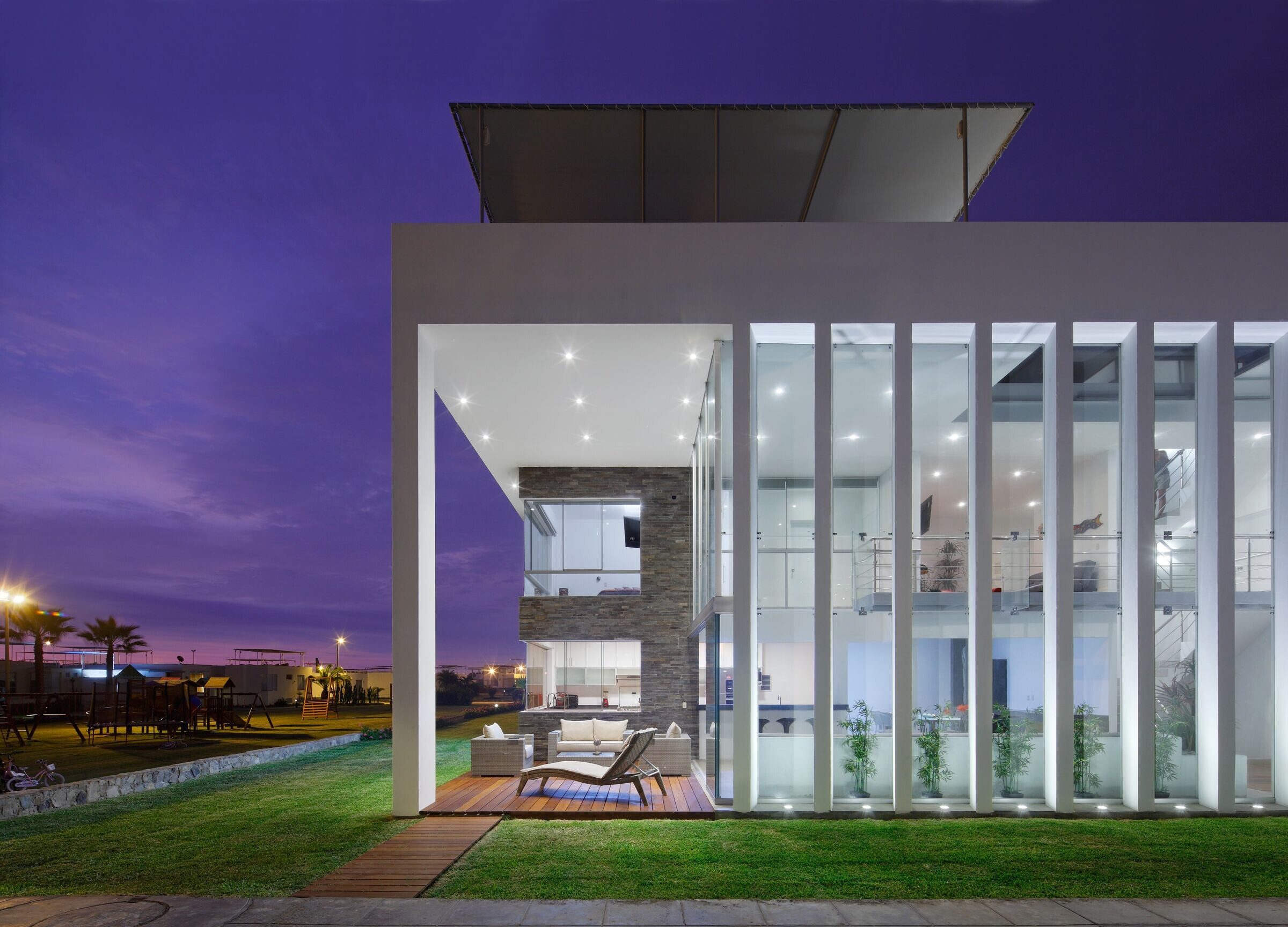 The double height space holds a glass bridge at the second floor that serves as a balcony over the living room. This space embraces the entertainment area of the first floor and it is feed with light through the vertical blinds from the living room side wall, a retractable skylight allows more natural light into the double height space, as it helps to adjust the release of hot air. It portrays a space of higher comfort, exposed to sunlight; directly and openly integrating the terrace, the dinning room and the kitchen. The kitchen is part of the facade finished in "Peruvian slate", and from there you can appreciate the beautiful view of the park. In the upper part of the kitchen a rectangular frame made of iron stands out of the main concept.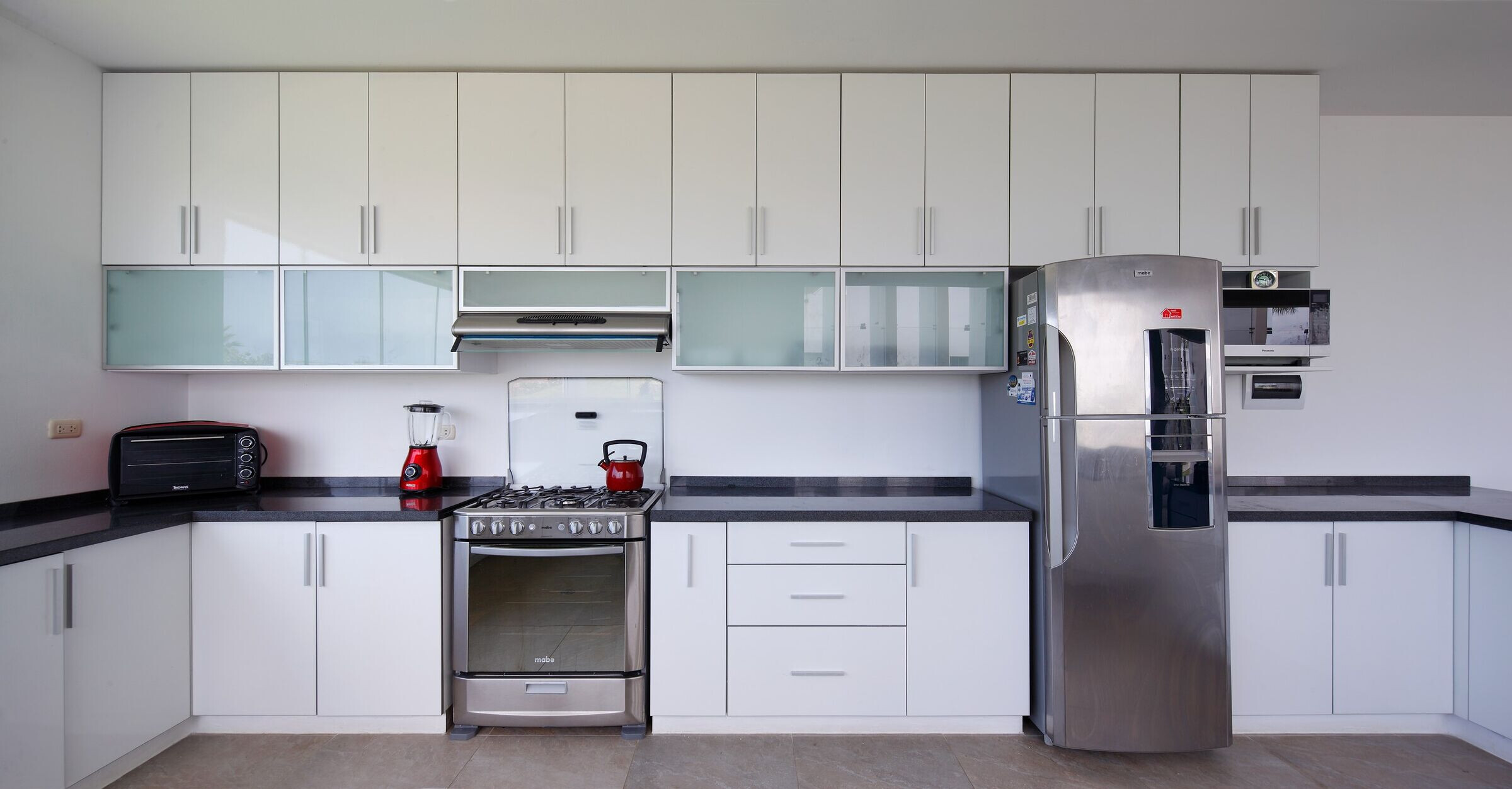 The entrance is located in the lateral wall, partially covered by the vertical blinds and it shares the double height space with the living room. The entrance guides you to the stairway that connects the three house levels. The bedrooms are located in the second floor, each having a bathroom of their own;
emphasizing the one in the master bedroom, as it opens to the facade and the view of adjacent park. This room and kitchen make up a single volume, finished with stone veneer; this volume is framed by the double-height ceiling which also marks the first floor terrace.The staircase leads to the glass bridge kind of flying over the double height space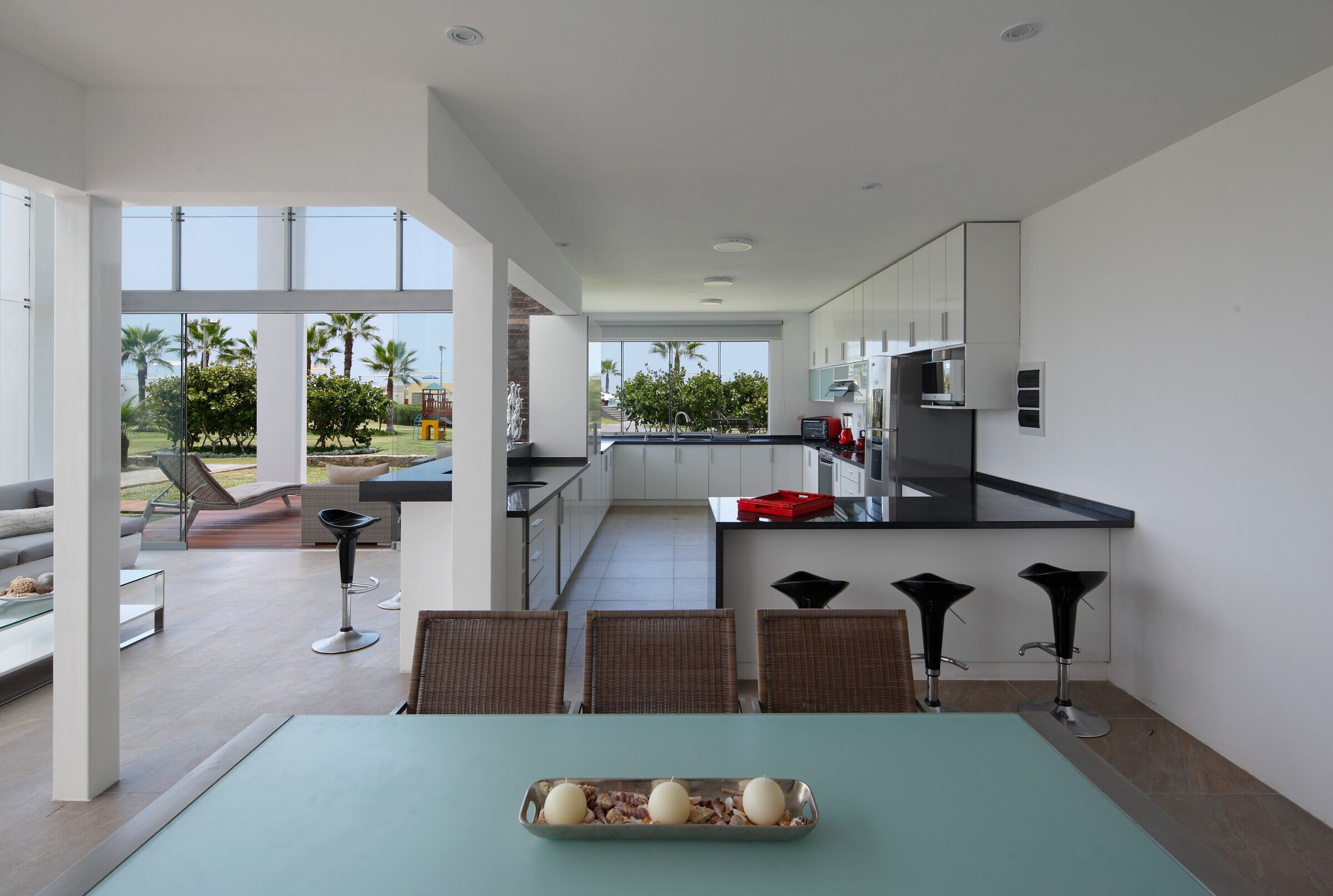 Finally, the stair is exposed when the retractable roof runs generating sunlight illuminating the entire adjacent space; the staircase leads to the third floor terrace where a recreational area is, consisting of a small pool, a grill, bar, sitting room and a dining area.This space is roofed with sunshade canvases as a heat protection.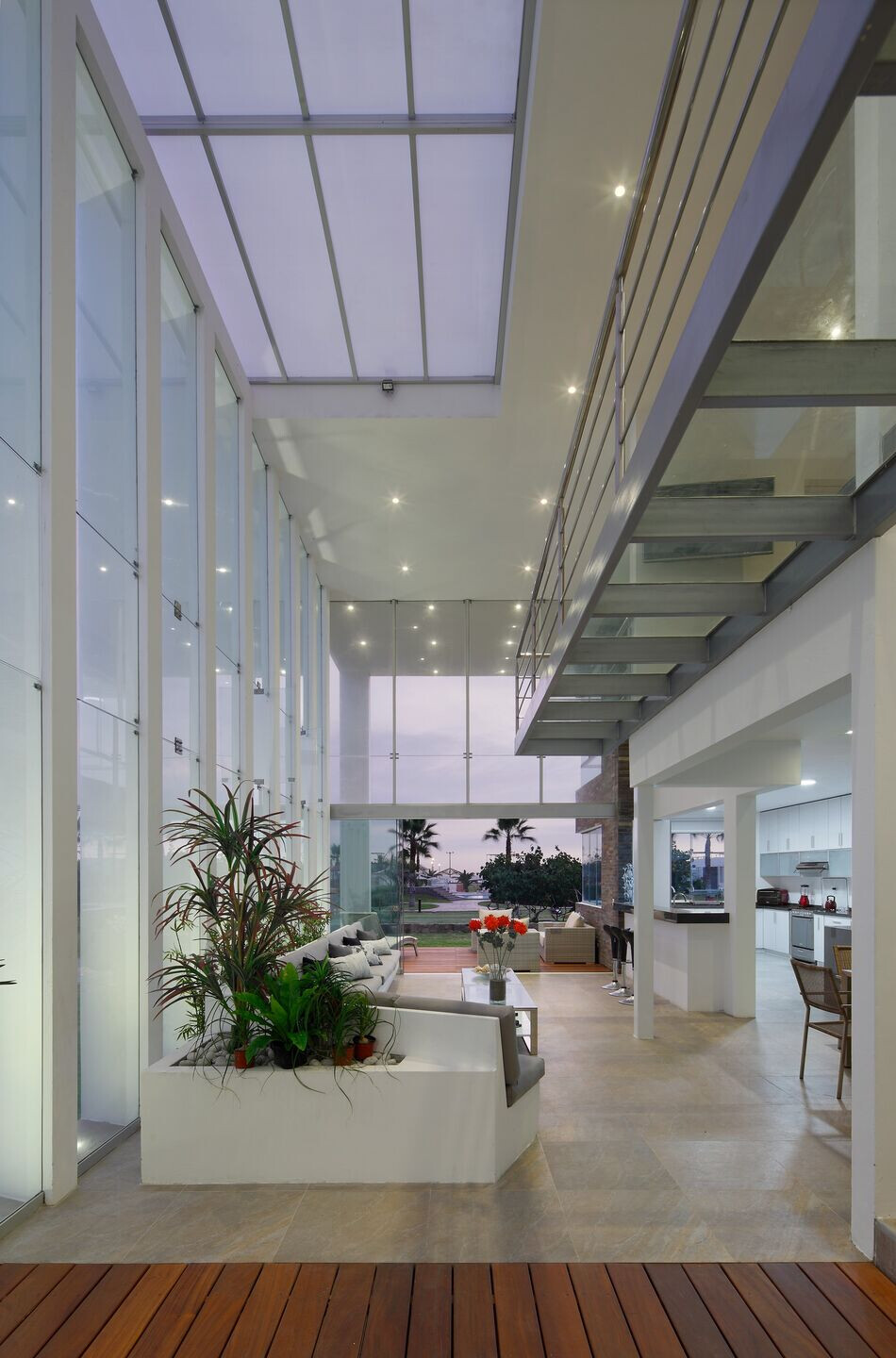 Cannons of light were placed above each blind to achieve a cozy effect with artificial illumination in the central space of the house, as well as light indirect in the sky satin that bounce on the bridge glaze creating an effect dramatic in the outside and cozy in the inside.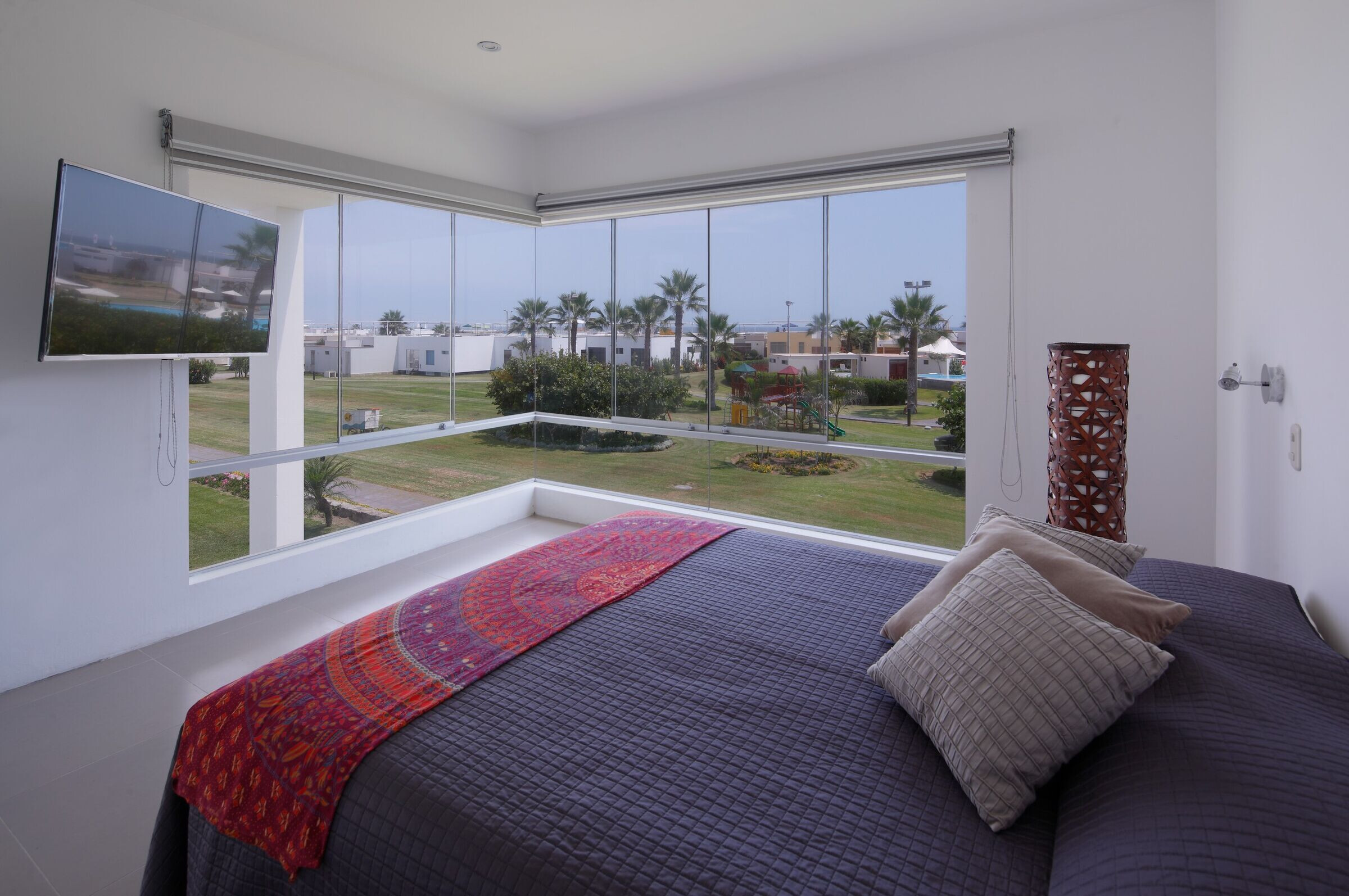 Material Used :
1. Floors - Porcelain – Decor Center
2. Walls - Washable or coated latex – Cassinelli
3. Closets and Kitchen - Melamine – Hunter Douglas
4. Kitchen and Bathroom Tables - Granite – Decor Center
5. Sanitaryware - White porcelain – Decor Center
6. Taps - chrome plated copper – Decor Center
7. 10 and 8mm tempered glass – Miyasato
8. Steel railings