Located in the Santa Teresa neighborhood, Tigre, province of Buenos Aires with views of the lagoon, Casa m & m is projected from a solid volume, openwork and with a management of light control.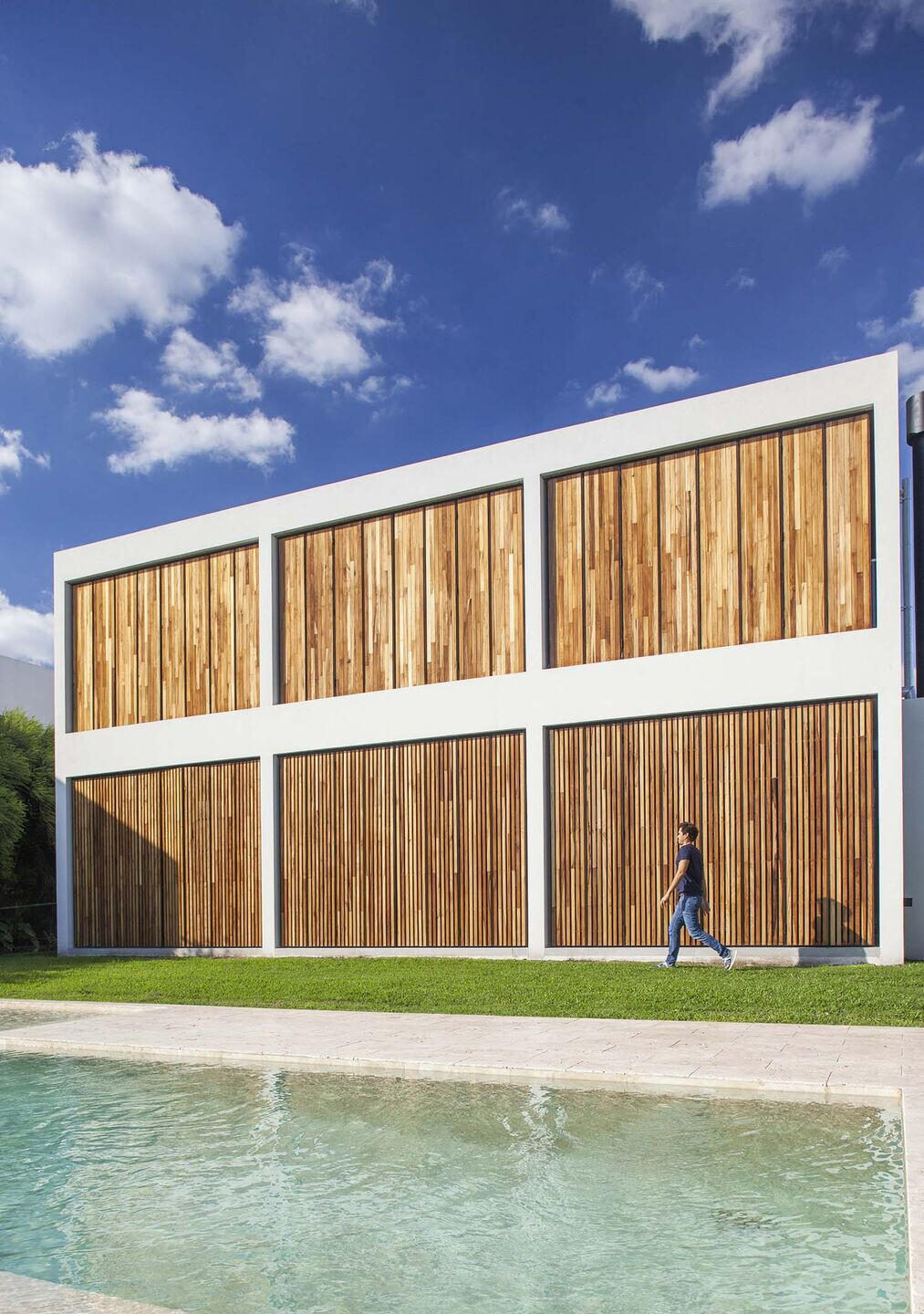 The idea of the project start with a pure volume. Then, we added empty spaces inside this volume, to create space for the sunlight to come in. The empty spaces locations were chosen having into account the orientation of the house, which is fundamental. These different operations are powered by different systems, shutters are used on the back facade, parasols are used on the side and a continuous window is used on the facade according to the orientation.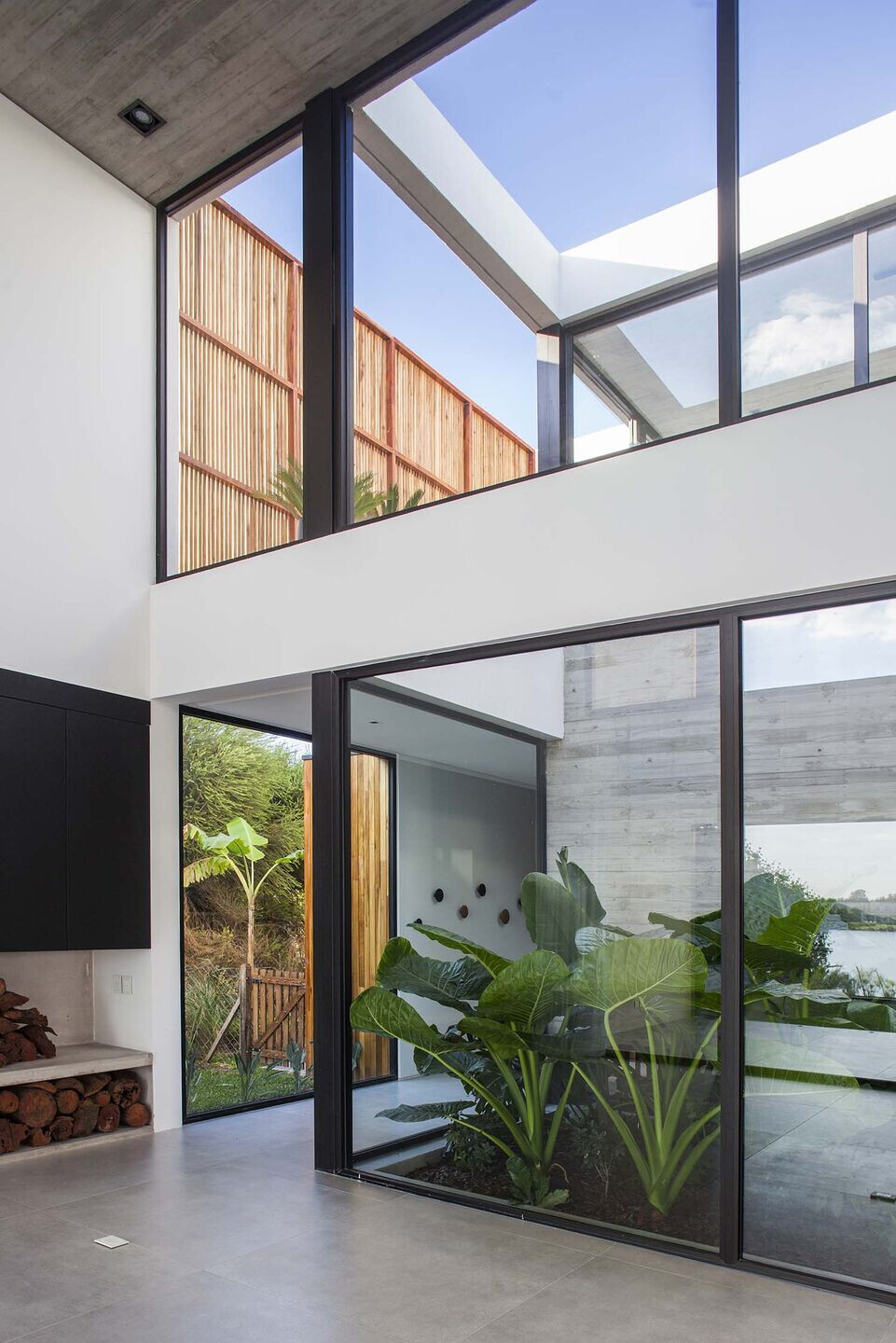 Casa M&M It is developed on two floors, seeking at all times openness and relationship with the environment. The facade of the house has an east-facing window and its back facade is west-facing, therefore it maintains solar incidence throughout the day, with which this massif has different perforations so that they can be closed. On the upper floor it was decided to make it a complete massif when it is closed, to keep privacy with respect to the light and on the ground floor it was projected as a pseudo perforation with which when these shutters are closed they allow the passage of more controlled light .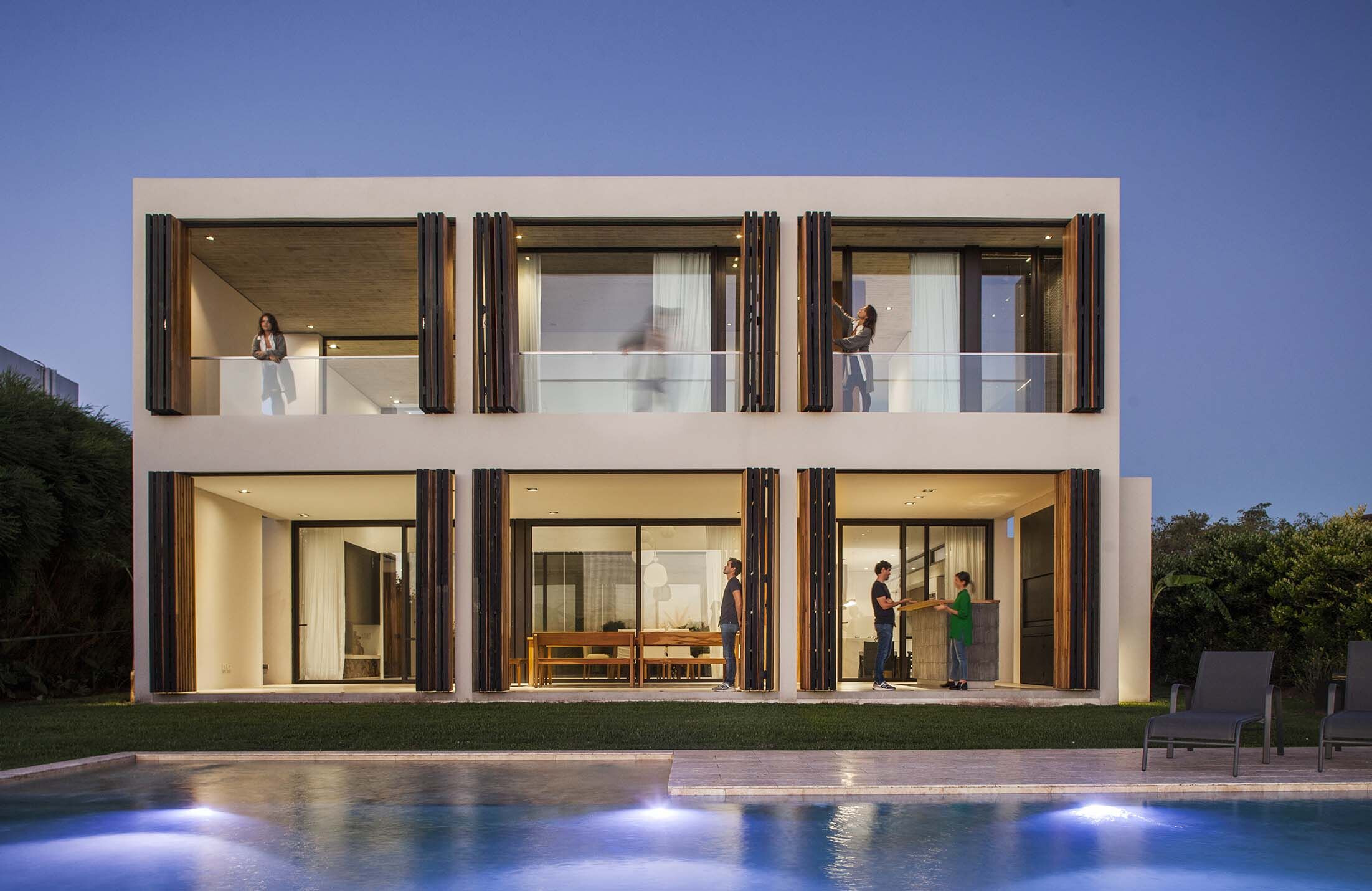 The biggest challenge we faced when planning and building this house was solving a simple program generating spatiality and taking advantage of all its orientations. The interior patio that captures the main light of the house has a north orientation, it is the most important draft and the guiding axis of the same being a vertical patio that makes a hole in the massif of the upper part towards the ground, which is incorporated green. The whole house was thought based on its views regarding the incorporation of green.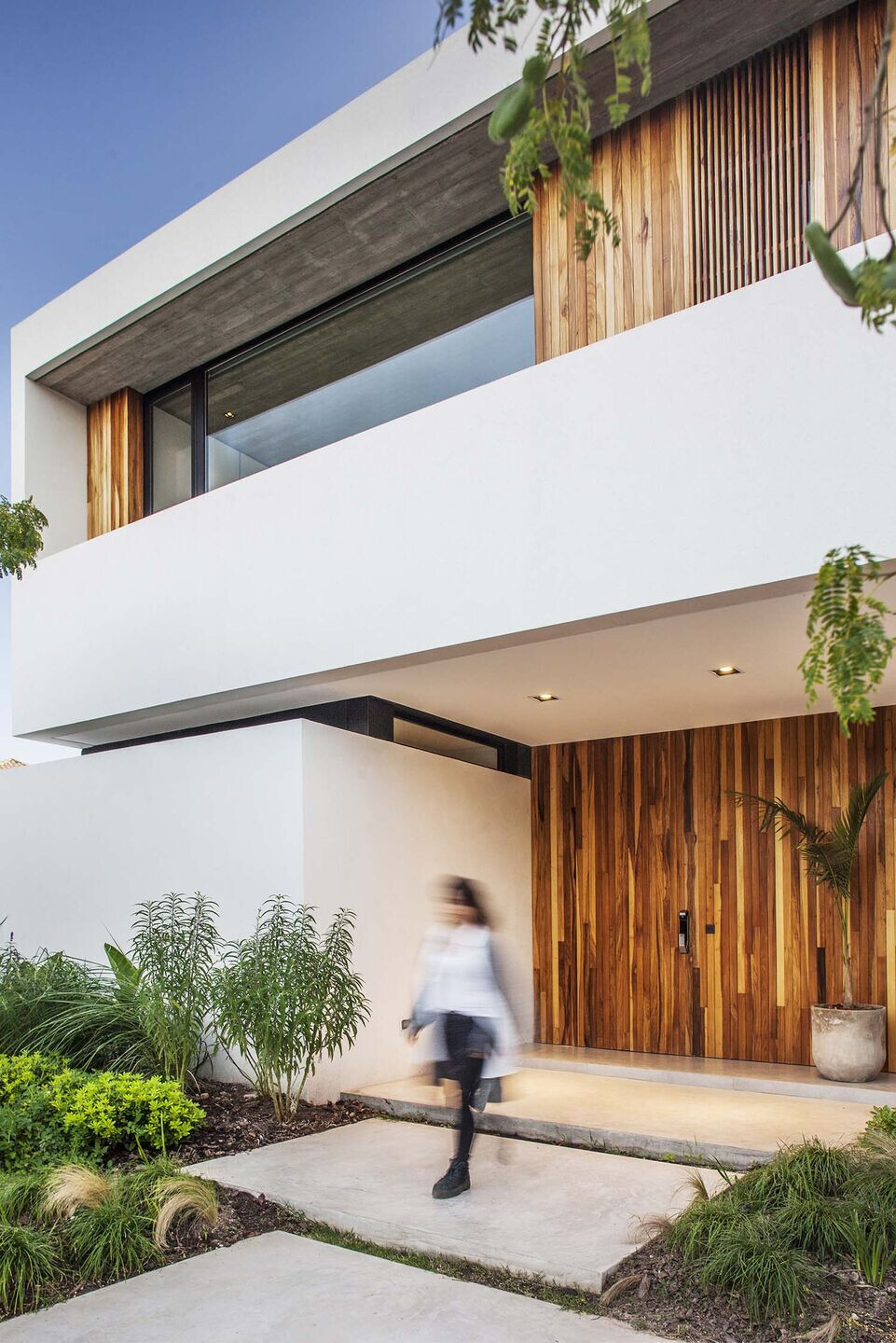 The house is perceived as something compact, the solid volume was sought to be as pure as possible and for the accessory interventions such as shutters and parasols to be organic, this is why wood, a noble material, predominates in the material constitution of the house that gives warmth and naturalness to the whole house.