In today's culture, the retail experience has migrated from visual to experiential. Successful visions are presented to the investors through immersive environments, taking them to the future where they can feel and imagine the possibilities. Following this method, for the Central Park development in Toronto, a Presentation Pavilion wasconstructed. It is designed as a time capsule—a striking triangular-shaped buildingthat transports the prospective residents to their forthcoming life. Through a curated journey, they imagine how their experience would be in this future-forward, wellness-focused development.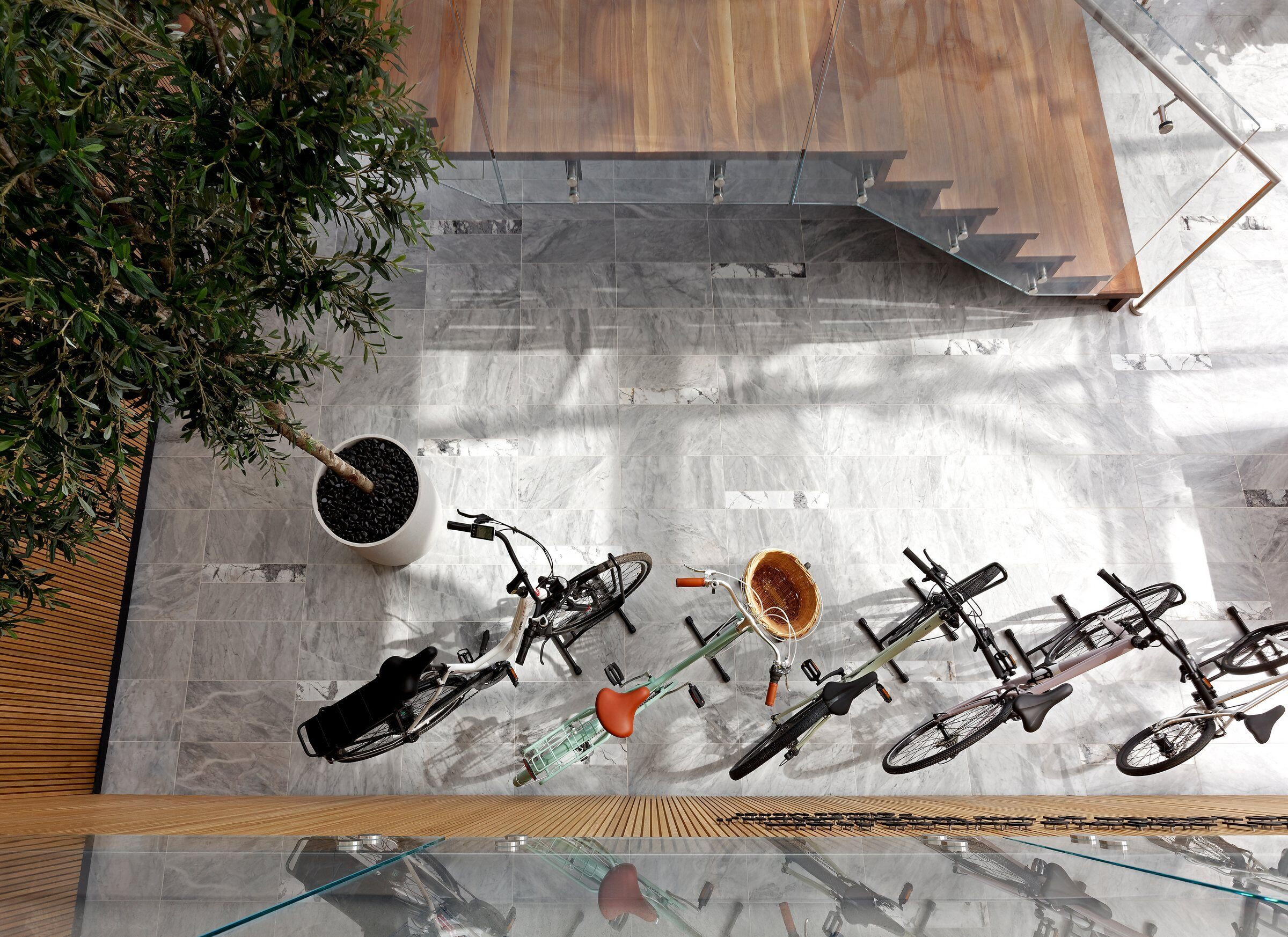 Set to turn into a vibrant cultural hub for the community, the Presentation Pavilion is designed and constructed as a permanent structure. This permanency confirms the team's commitment to sustainability. It offers a promising vision: refining the contemporary lifestyle through connection with nature. Inside, outfitted in natural materials and cutting-edge green prototypes, an orchestrated retail journey weaves thoughtful moments of theatre, interactive installations, and a series of vignettes.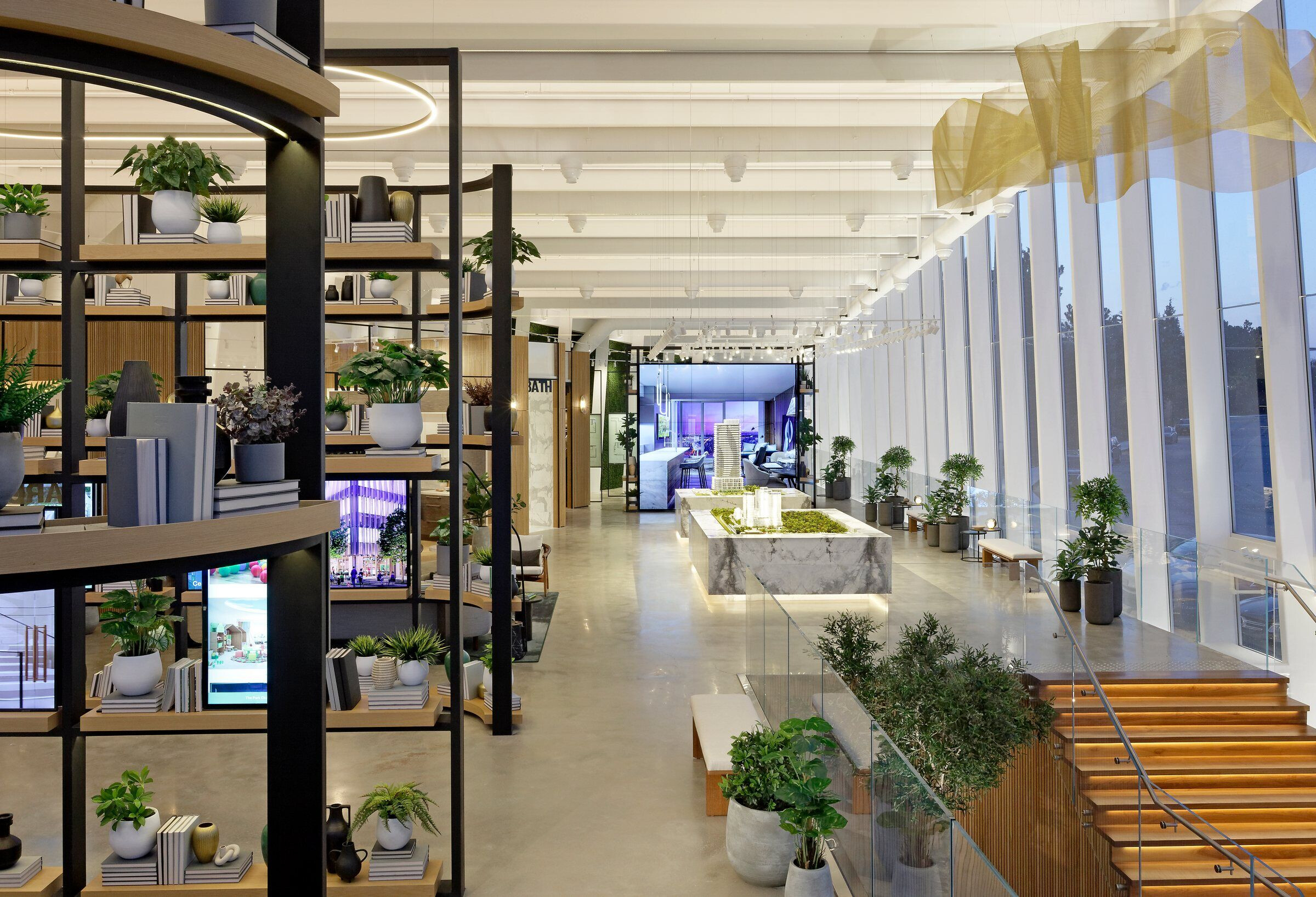 The visitors get a chance to touch, play, feel, and visualize their promising life in the anticipated complex. They learn the significance of connecting with nature, find unit layouts, see the amenities, get excited about the perks, and customize their dream home. This cohesive design strategy visually soothes the senses, offering a pleasant experience and representing the ethos of the development.
Team:
Interior Design: II BY IV DESIGN
Developer: Amexon
Project Architect: Core Architects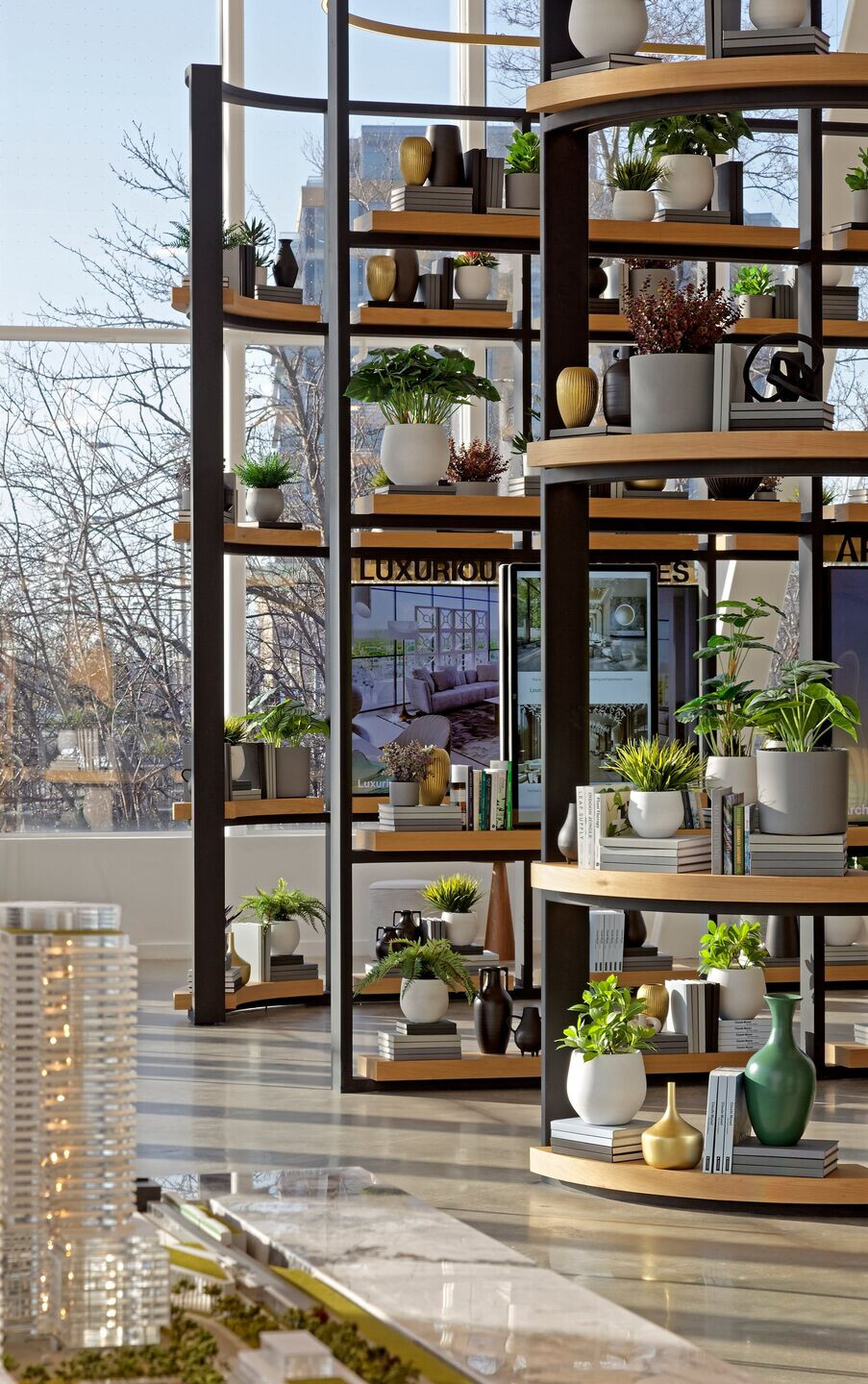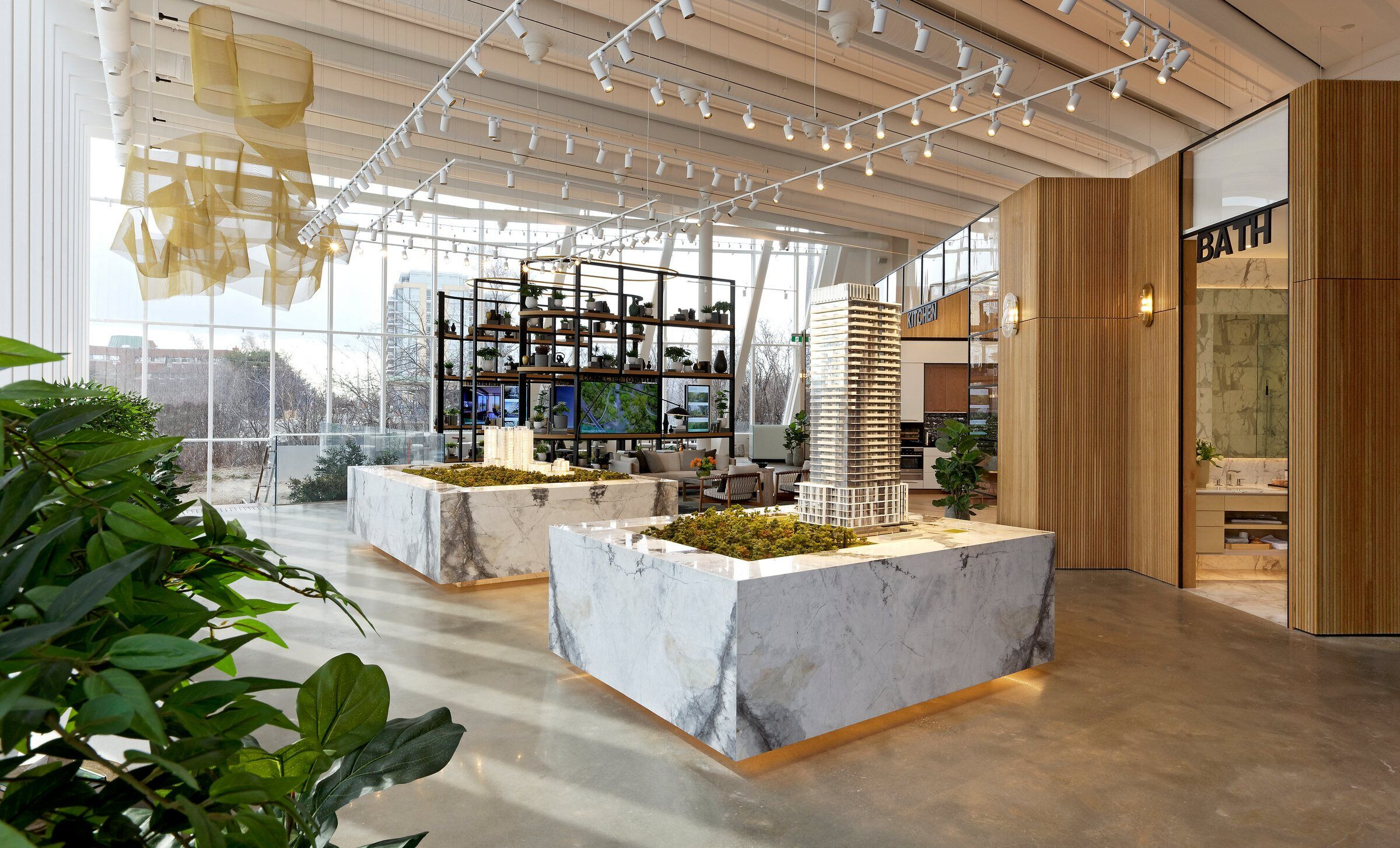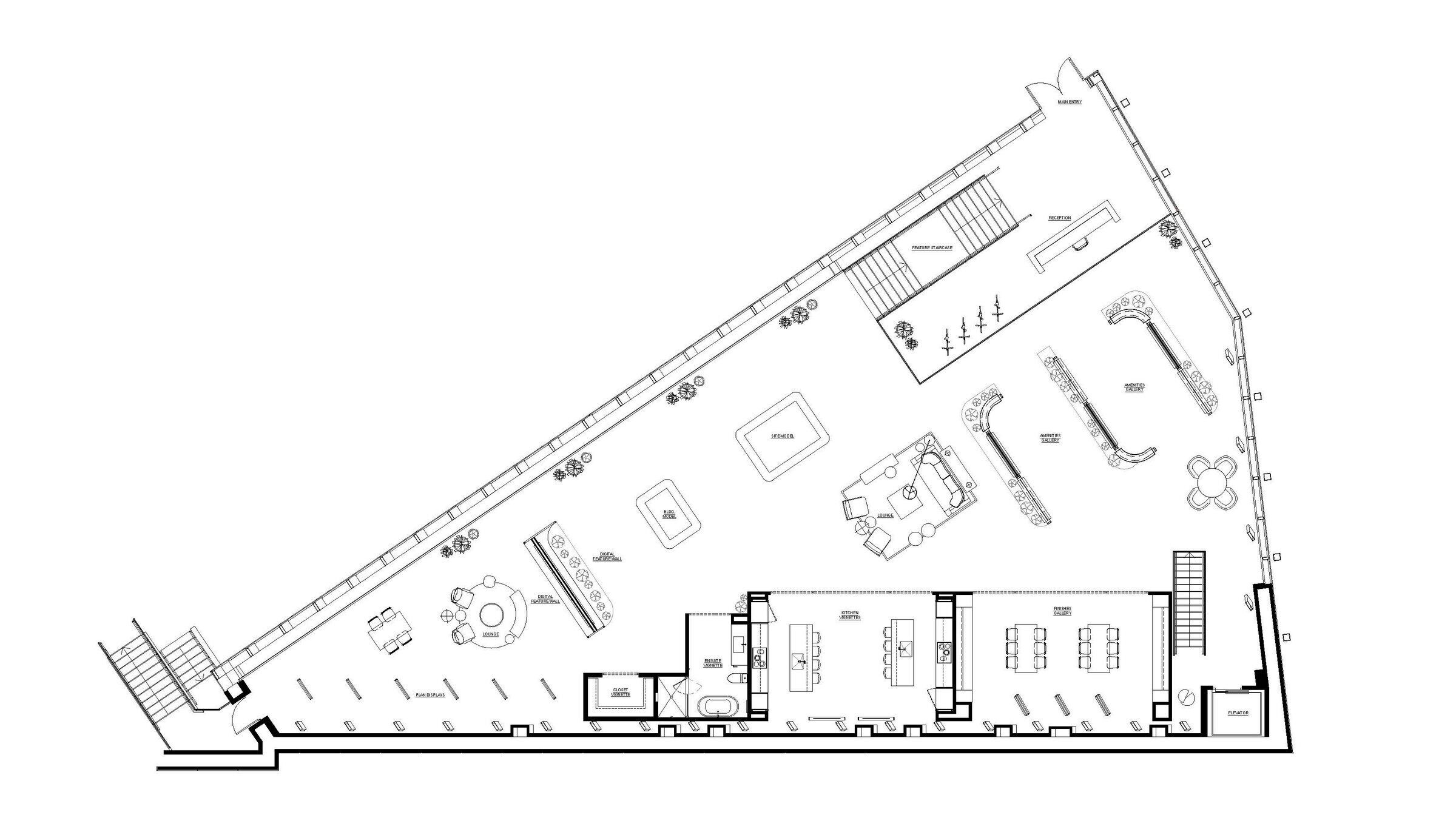 Material Used:
1. Interior Flooring:
Marble Tile: Bardiglio Nuvolato Light, Olympia Tiles
Wood Flooring: Paletta, Olympia Tiles
Tiles: Ciot
2. Interior Furniture:
Sofa: Design Within Reach
Coffee Table: Sunpan/RH
Armchair: Herman Miller
Area Rugs: Mist Collection by The REPUBLIC OF II BY IV and ShawContracts
3. Interior lighting:
Decorative Pendant: Rich Brilliant Willing
Floor Lamps: Design Within Reach/GIBI
Decorative Feature Pendant: Nemo
Wall Sconce: Tracy Glover Studio
Pendant Light/Spotlight: Lightform
Linear System Lighting and In-Floor Uplight: Lightform
Single Surface Mounted Downlight: Delta Light Canada
4. Other Interior Elements:
Green Wall: ByNature
Perforated Metal: Ferrier Wire Goods Company Ltd.