Chevaigne is a minimal extension located in Bretagne, France, designed by Exercice. This extension of a neo-Breton house is designed as a bow window that opens to the south on the garden.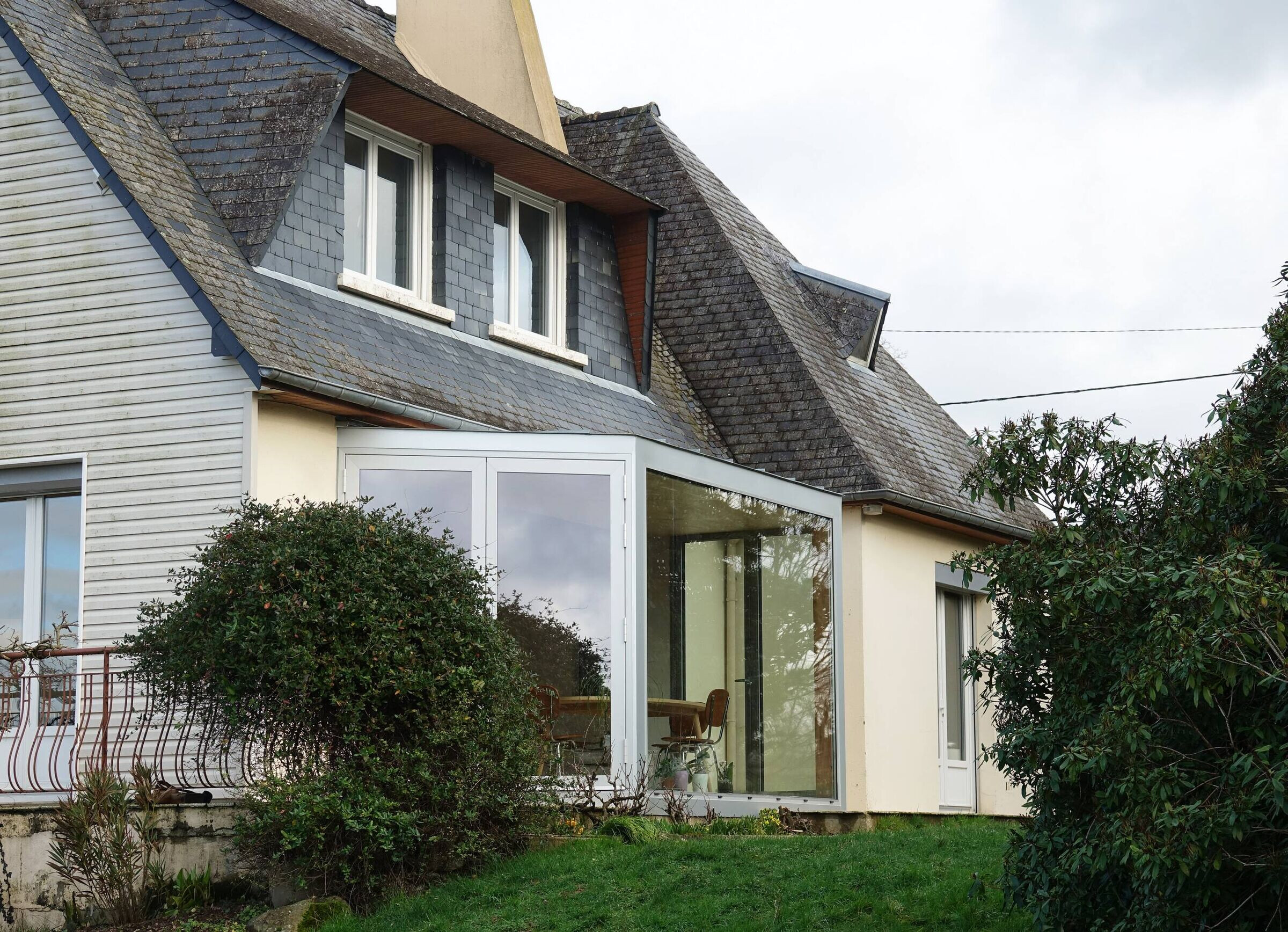 The action is simple because the project must be economical: demolish a pier to bring together two existing bays and set up on the limits of the terrace so as not to have to create a foundation.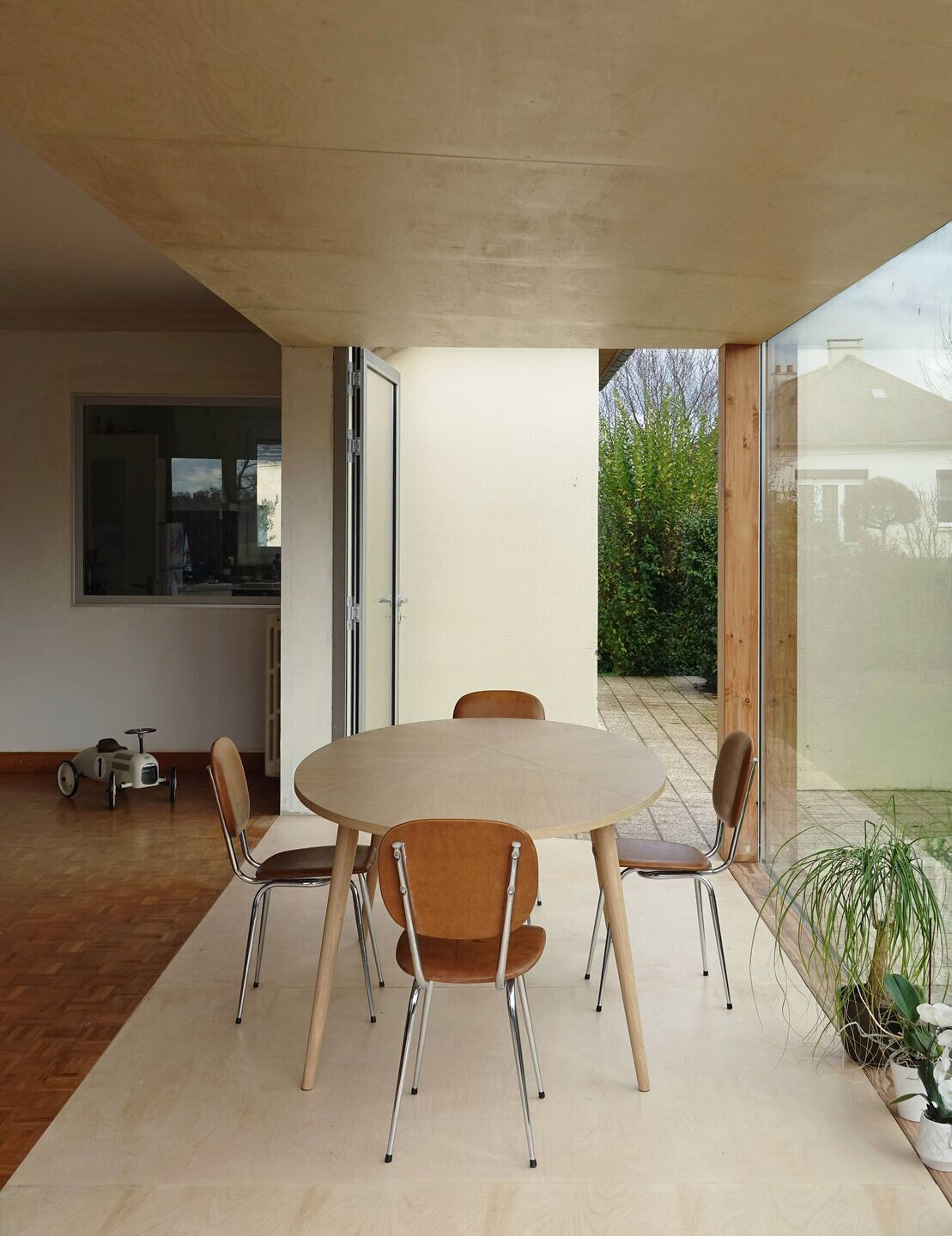 On either side of the fixed frame, English style openings are installed which connect the extension to the peripheral terrace.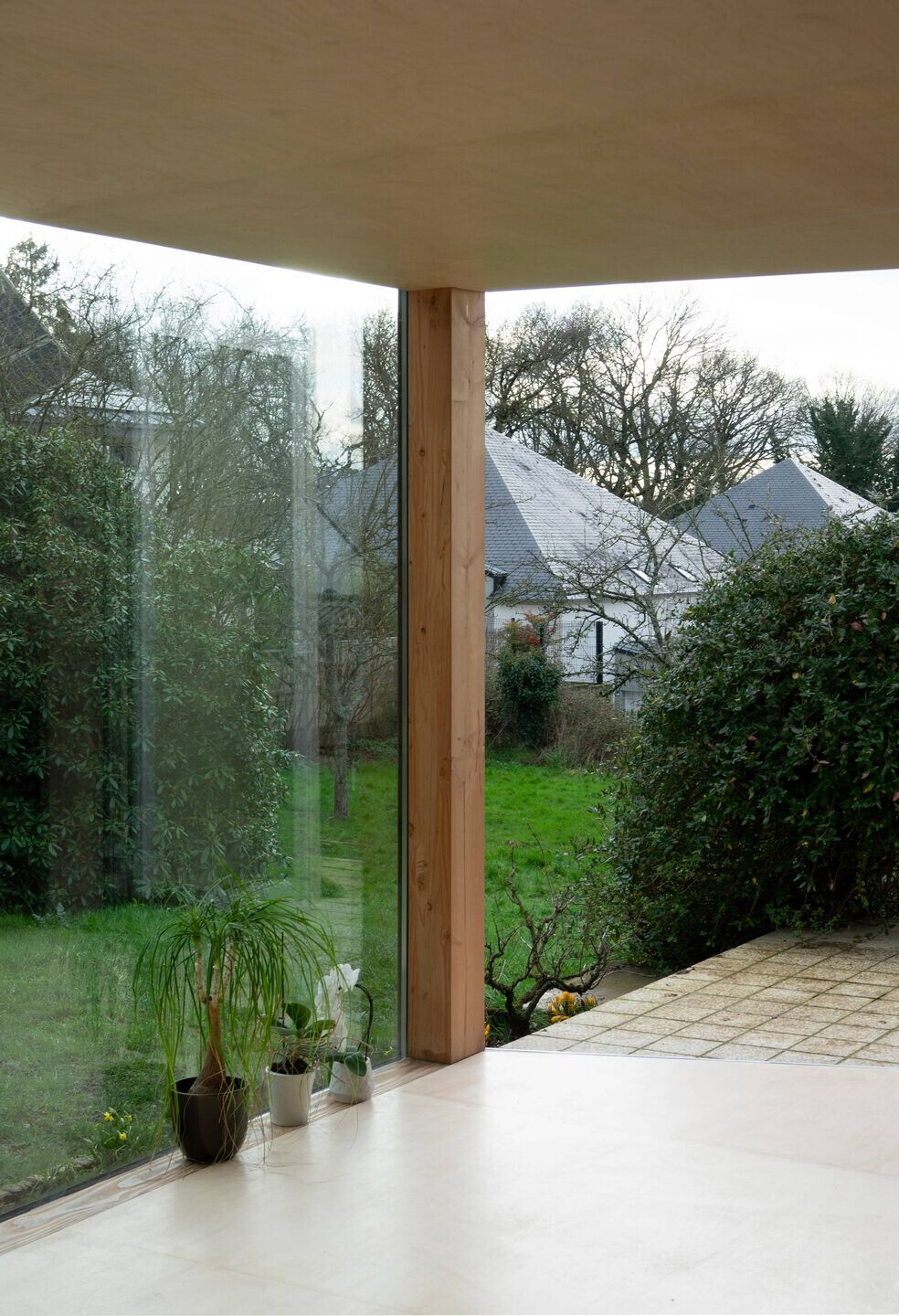 Material Used:
1. Facade cladding- Glass and Aluminium anodised
2. Flooring- Plywood
3. Windows- Glass and Aluminium anodised
4. Roofing- Plywood (interior) / zinc (roofing)