In the extension of the existing Nursery School, the project owner entrusted the study and the realization of its project of Passivhaus and bio-based children's center to the agency Quinze Architecture. The children's center interacts with all the other educational buildings of the school complex that surround it, extending their activities.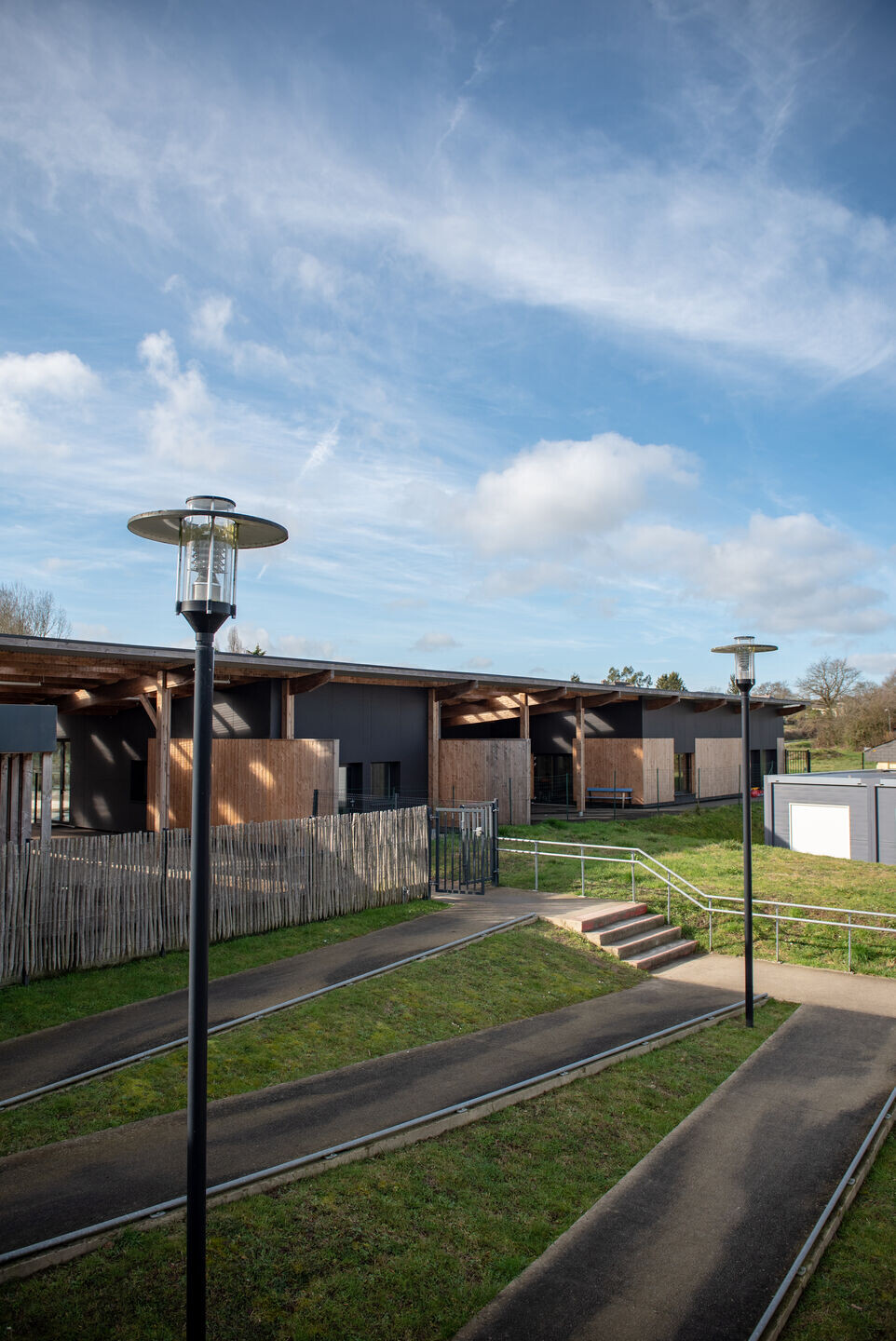 Under a sloping and large roof, the entire interior and exterior program is housed. Partially perforated, it assumes several functions: sheltering the activity rooms or the outdoor courtyard, lighting, framing views and linking the different buildings of the school complex.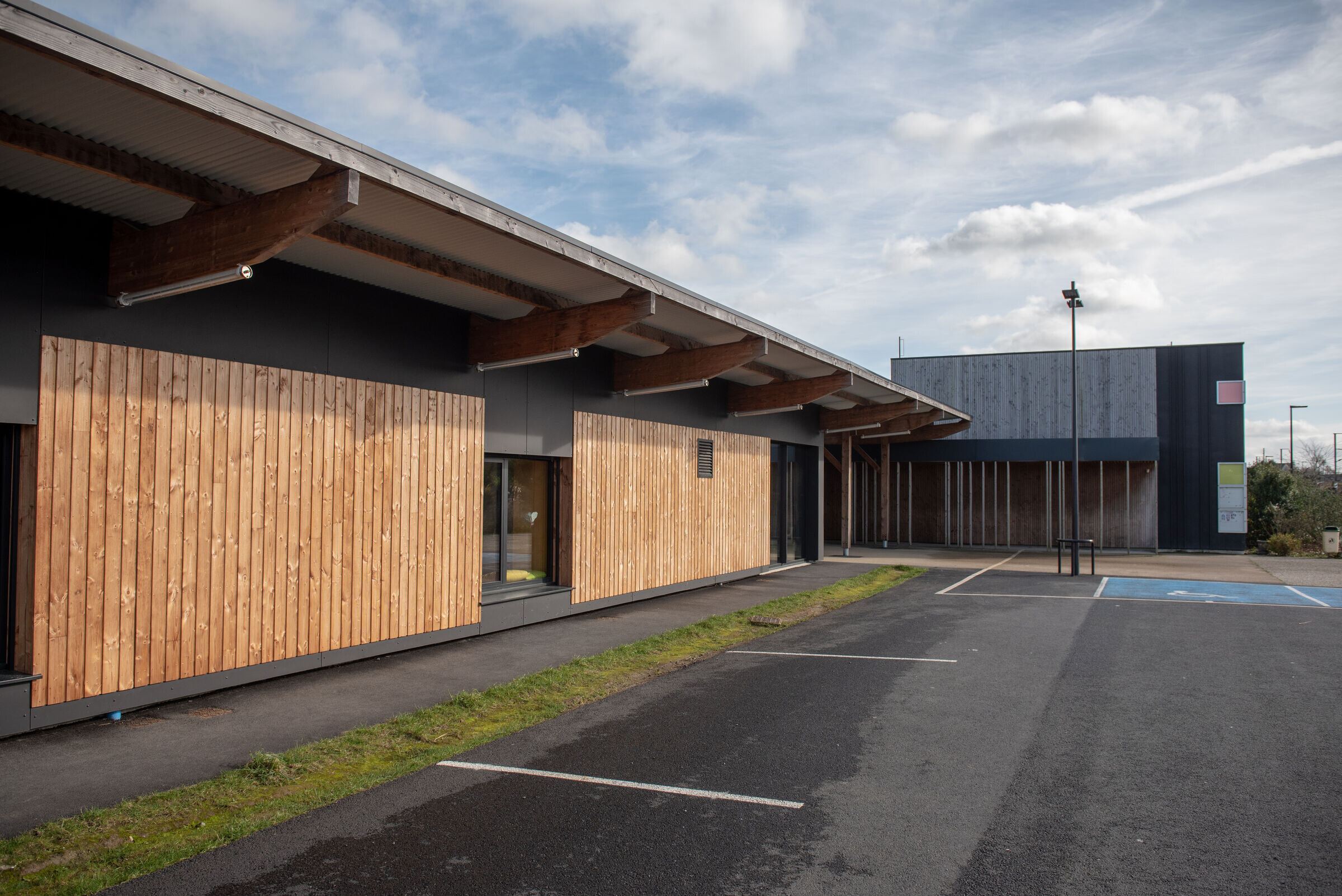 Beyond a PASSIVHAUS realization, the children's center of Caulnes also responds to a very particular attention to a healthy and ecological building. For the construction, ecological and local materials were used in preference: - Wooden frame and framework, Douglas wood cladding - Insulation in blown cellulose wadding, exterior insulation in wood fiber panels, interior partitions insulated in metisse - False ceilings in wood fiber, interior floor coverings in natural Marmoleum, bio-based paint type Algo.
To meet the technical, ecological and thermal expectations it was implemented: - double flow ventilation with very high efficiency (Atib Gold) - Joineries Passivhaus aluminum (profile Hueck) - Addition of heating by transmitter in ceiling slabs (natural gas boiler condensation) - airtightness achieved by the interior bracing (spano Durelis).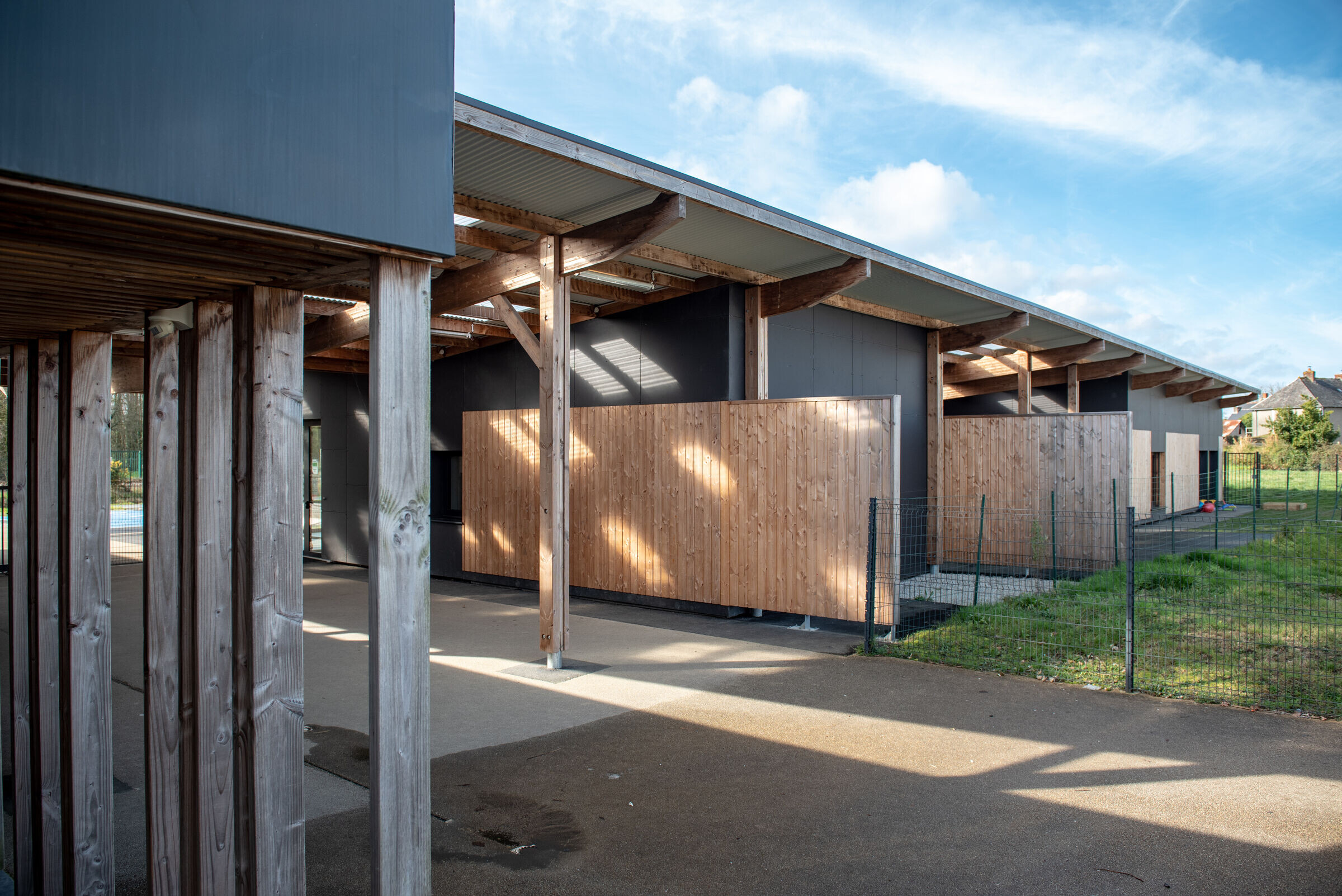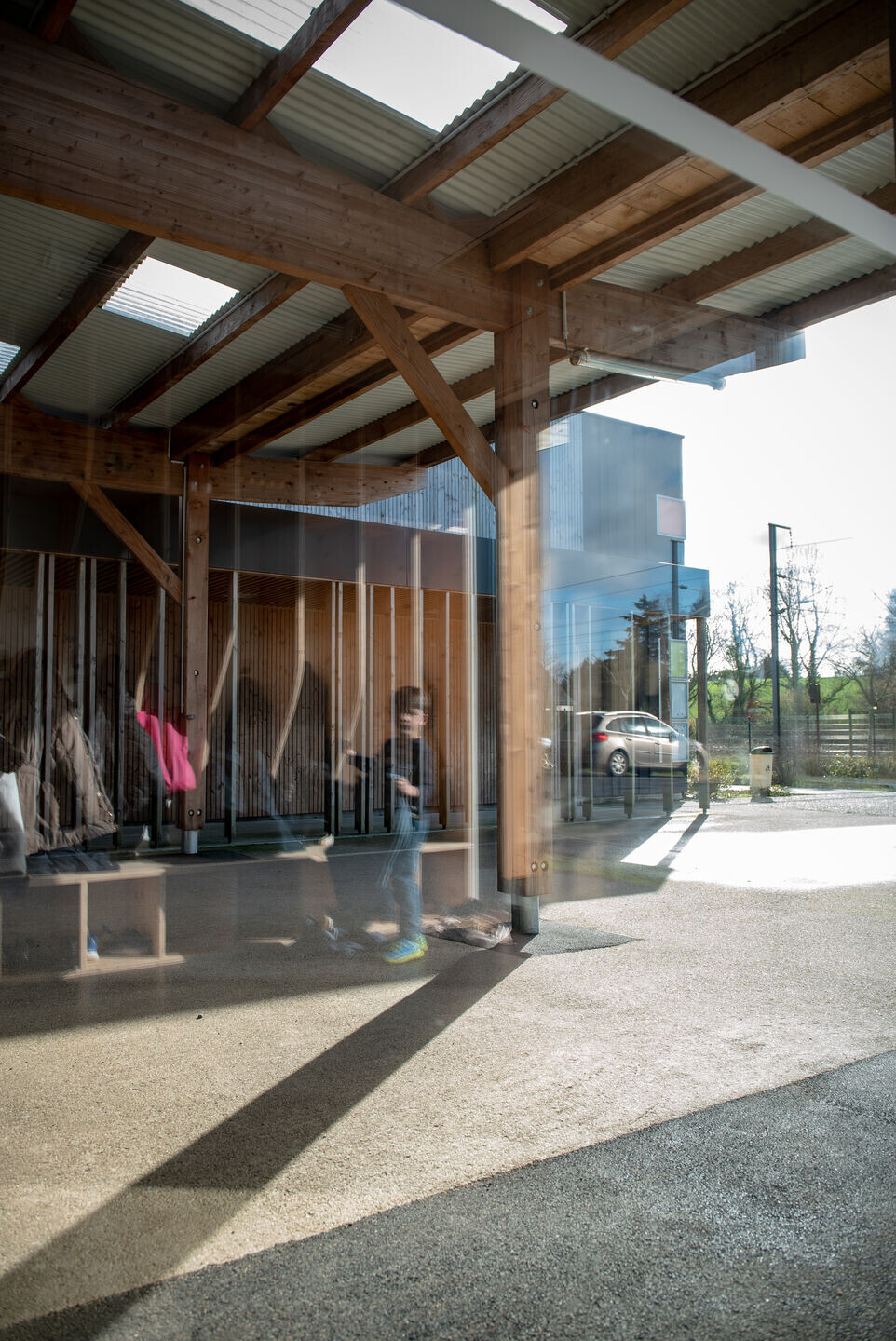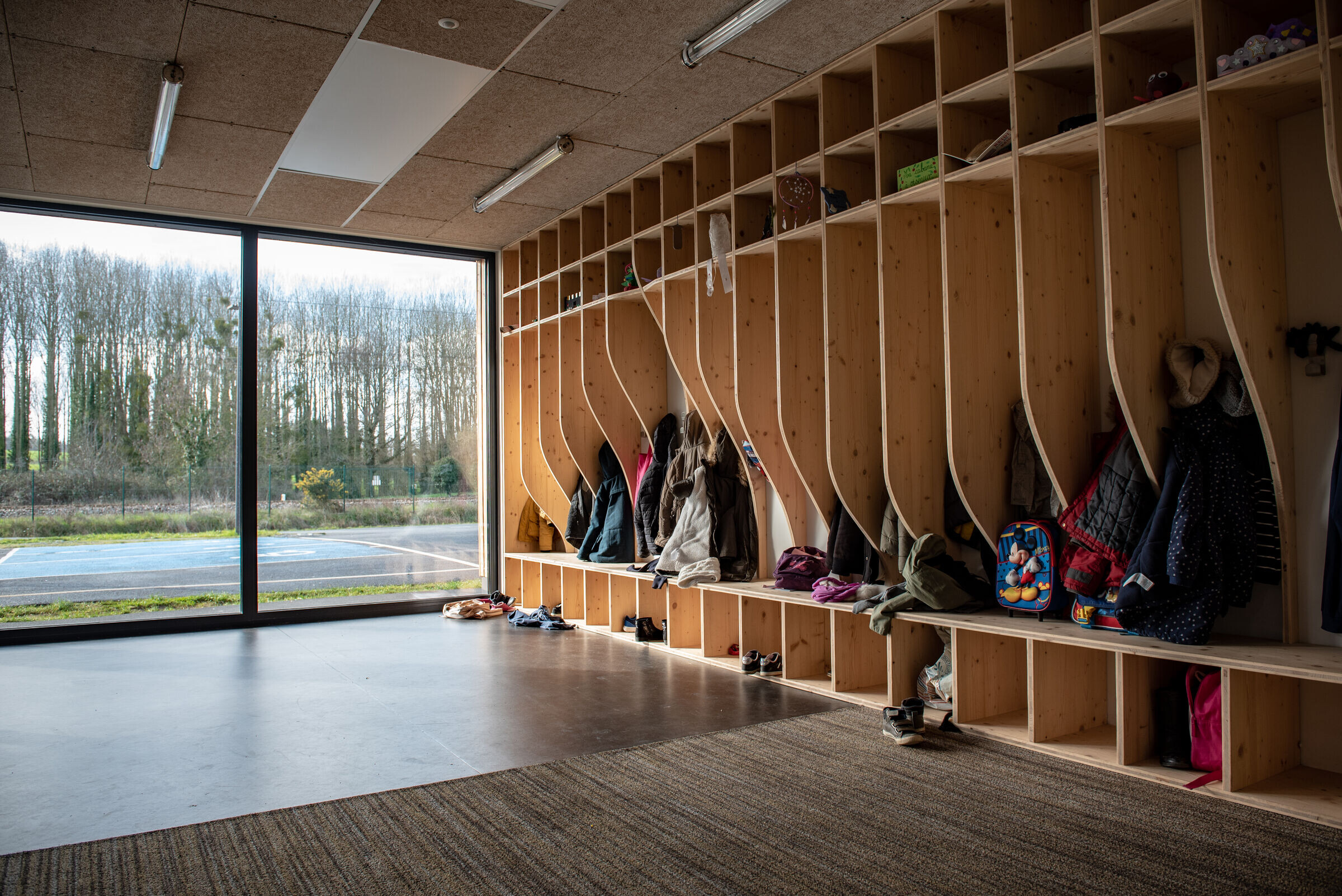 Material Used :
1. GRAPHISOFT: Archicad
2. PROCLIMA: Intello + airtightness membrane
3. UNILIN PANELS: Durelis vapourblock spano panels
4. STEICO: Wood wool, dense wood fibre
5. ISOCELL: Cellulose wadding
6. SIGA: Airtightness scotch
7. METISSE: Recycled insulation from clothes
8. ALGO: Paint Algo mat (seaweed paint)
9. FINIMETAL: Heaters : Radiapanel HL42/21-1900
10. ATIB: Double flow ventilation, GOLD 07