Chimney House .A vacant block of land, adjacent a heritage listed terrace, reimagined as a sculpted bronze form. Concealed behind the operable facade: off-street parking and a self-contained apartment. A generous contribution to a gritty streetscape. The existing terrace, extended and remodelled, wraps around this new insertion. Two residences intertwined.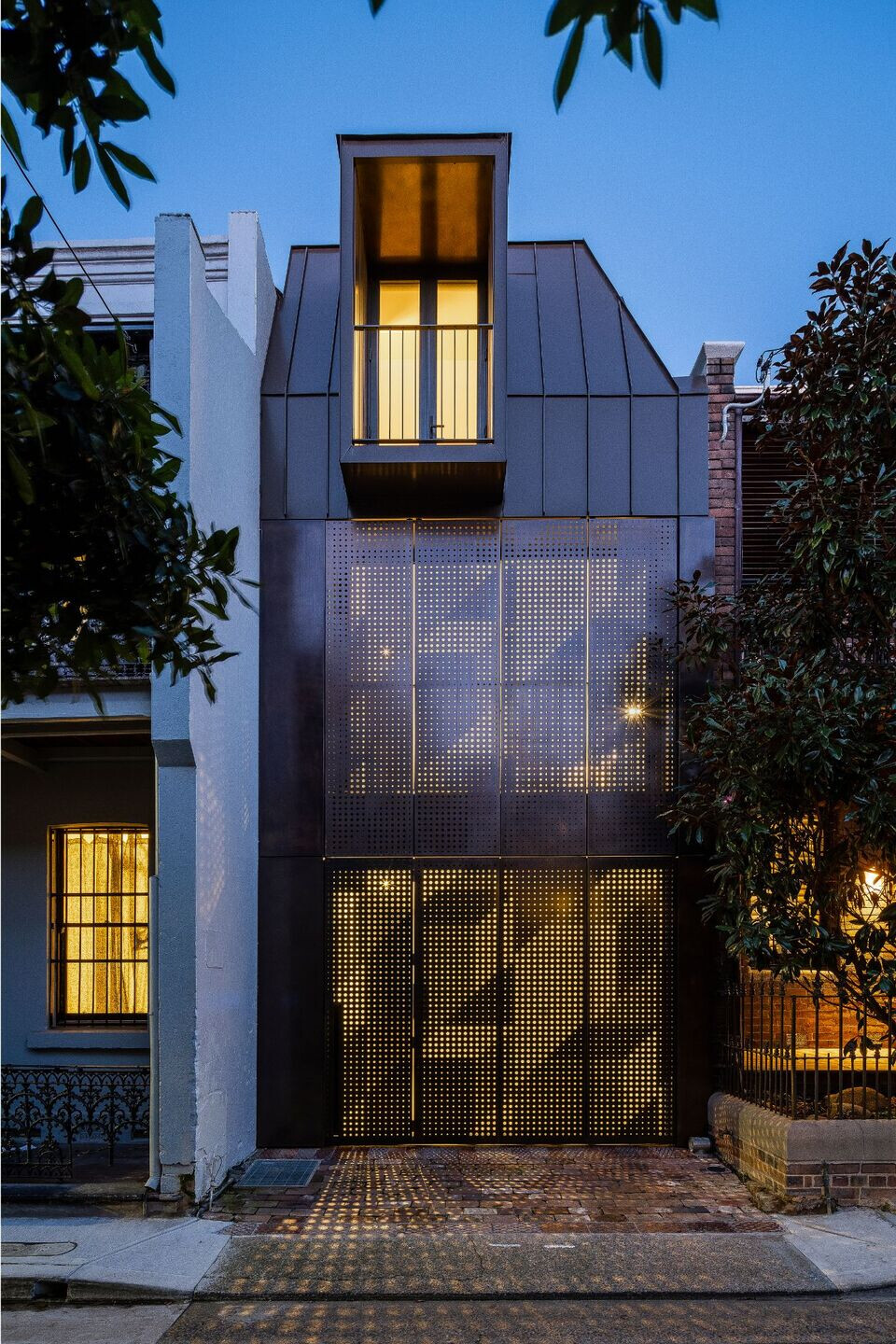 This inner city site, unusual in its size with an adjacent vacant block inclusive on the title, provided a fantastic development opportunity for the owners. As a couple with a well established art framing business and a passion for art, it also provided an opportunity for the home to be extended to become a gallery for an extensive and eclectic art collection.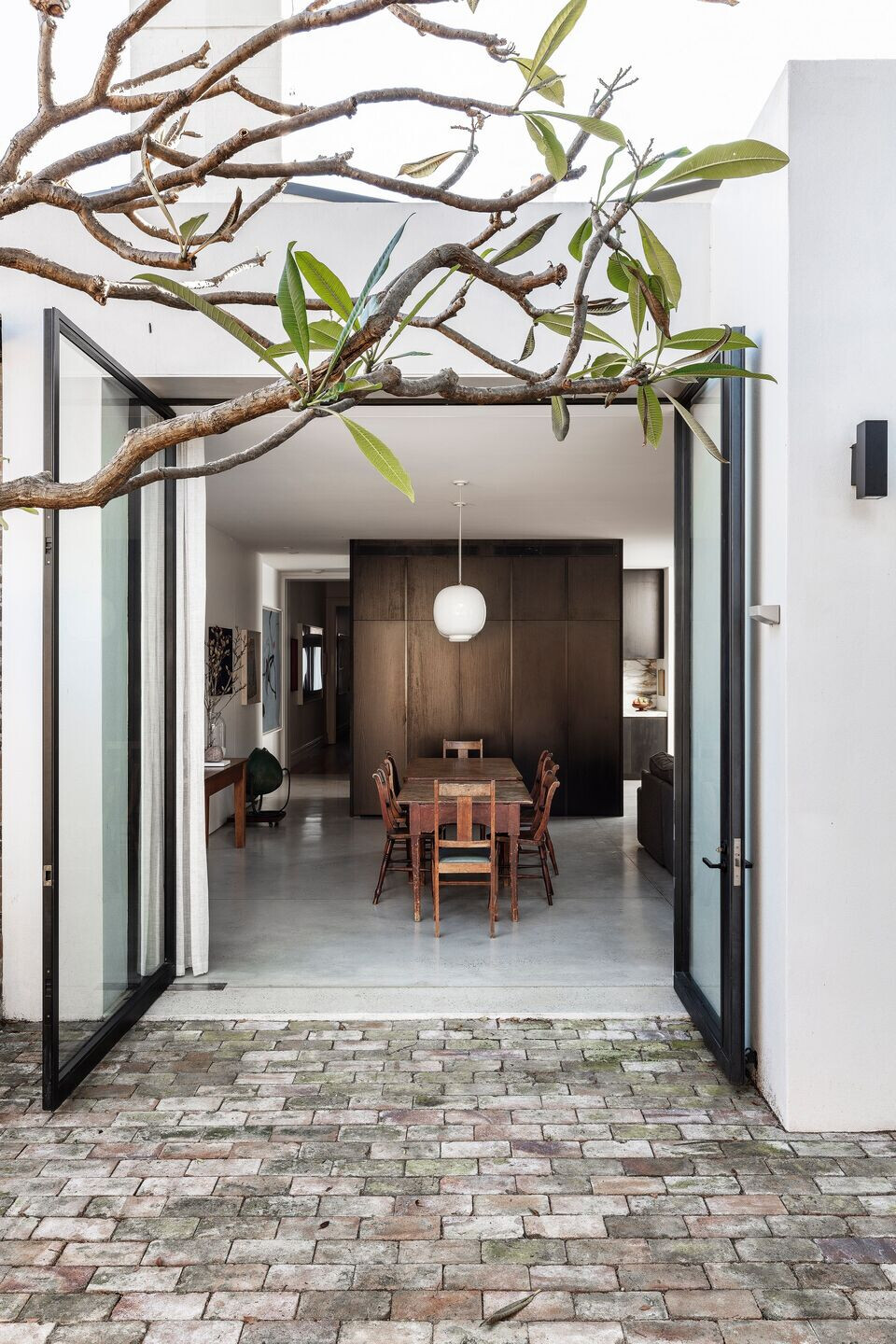 The existing terrace, the first in the longest intact heritage listed terrace row in the City of Sydney - Tamworth Terrace - presented a challenging planning exercise. However, the carefully considered yet ambitious design for the proposed infill was well received and supported by the City of Sydney Council.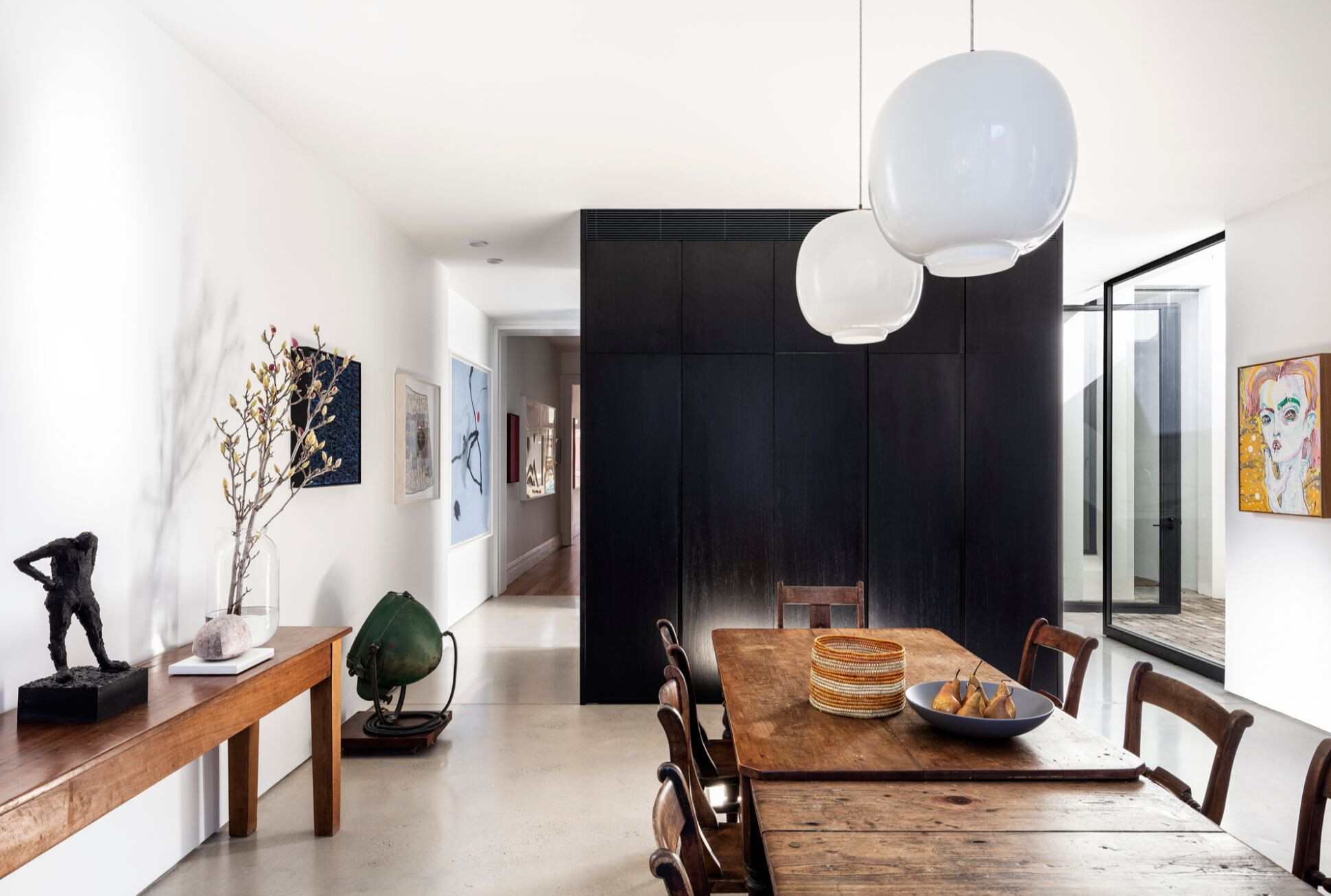 This new infill, addressing William Street, accommodates both on-site parking and a self-contained apartment above, concealed behind a bespoke operable bronze facade. The brief to extend the main residence required a total remodelling of the ground floor taking advantage of the double width site - creating spacious living areas with seamless connections to two courtyards. With the insertion of a new stair hall, additional bathrooms and a reworking of the first floor the home has become a spacious, versatile and light-filled home.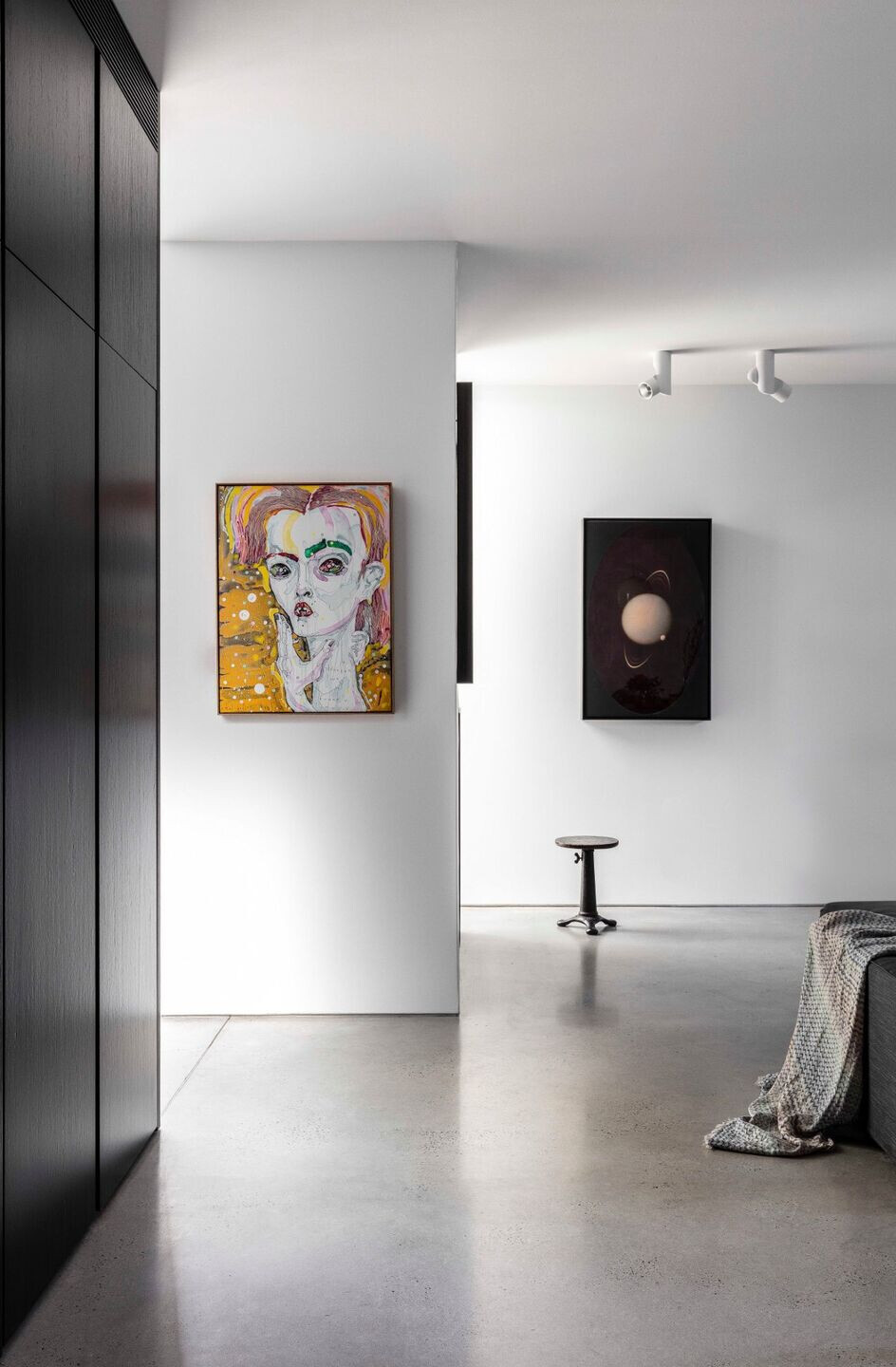 The form and façade of the infill are designed as a subtle transition between the differing façade compositions of the adjacent terrace rows. The materiality and form of the roof and facade cleverly enabled three floors to be 'squeezed' into a context of two storey terraces. The sculptural form of the infill roof, which breaks through the parapet line of the adjoining terrace, was carefully modelled ensuring a respectful and elegant connection.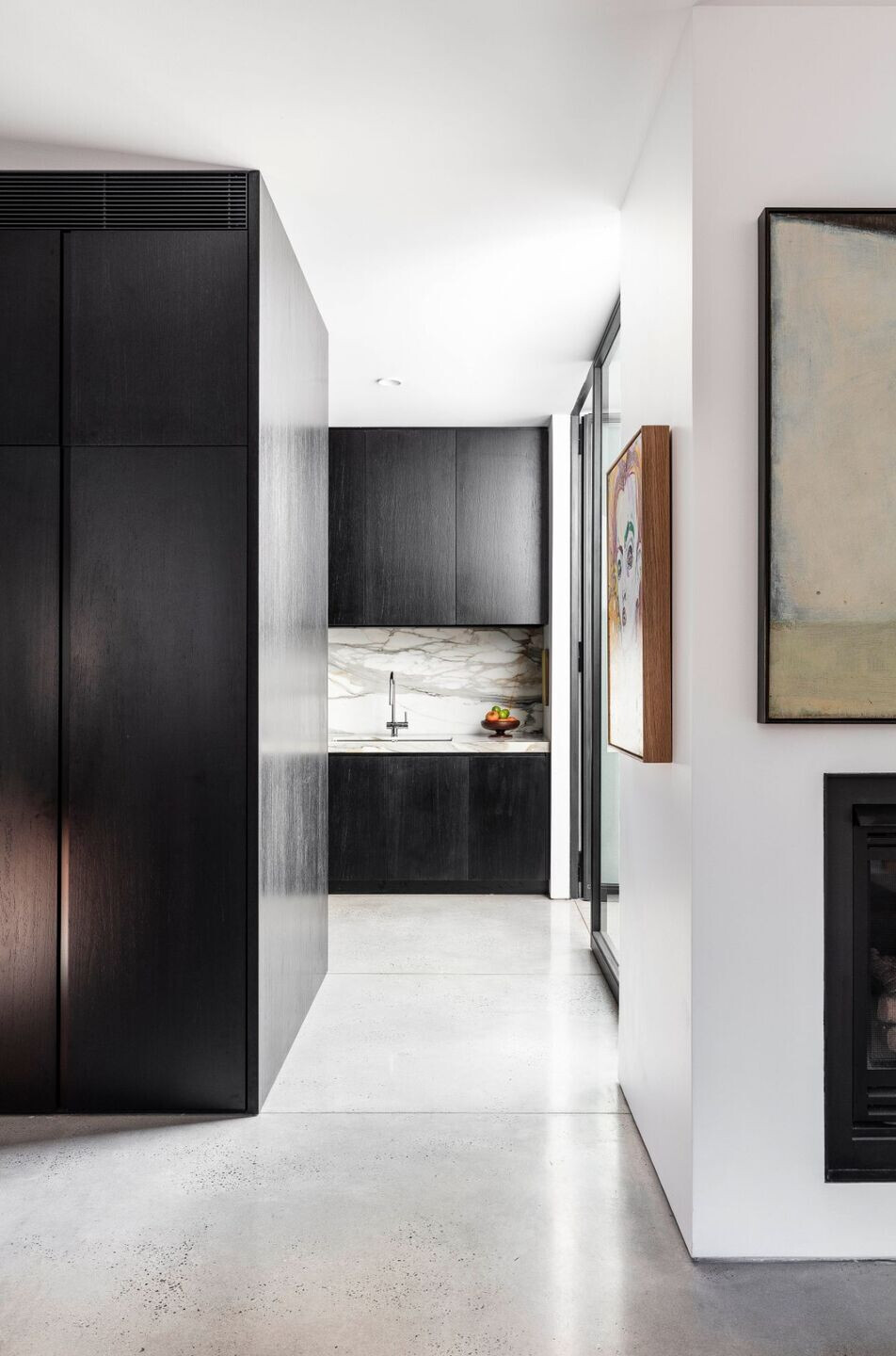 At the rear, the building form retains and responds to the pigeon-paired rear elevations. The chimneyed roofscape is further enhanced with the insertion of a new modern chimney.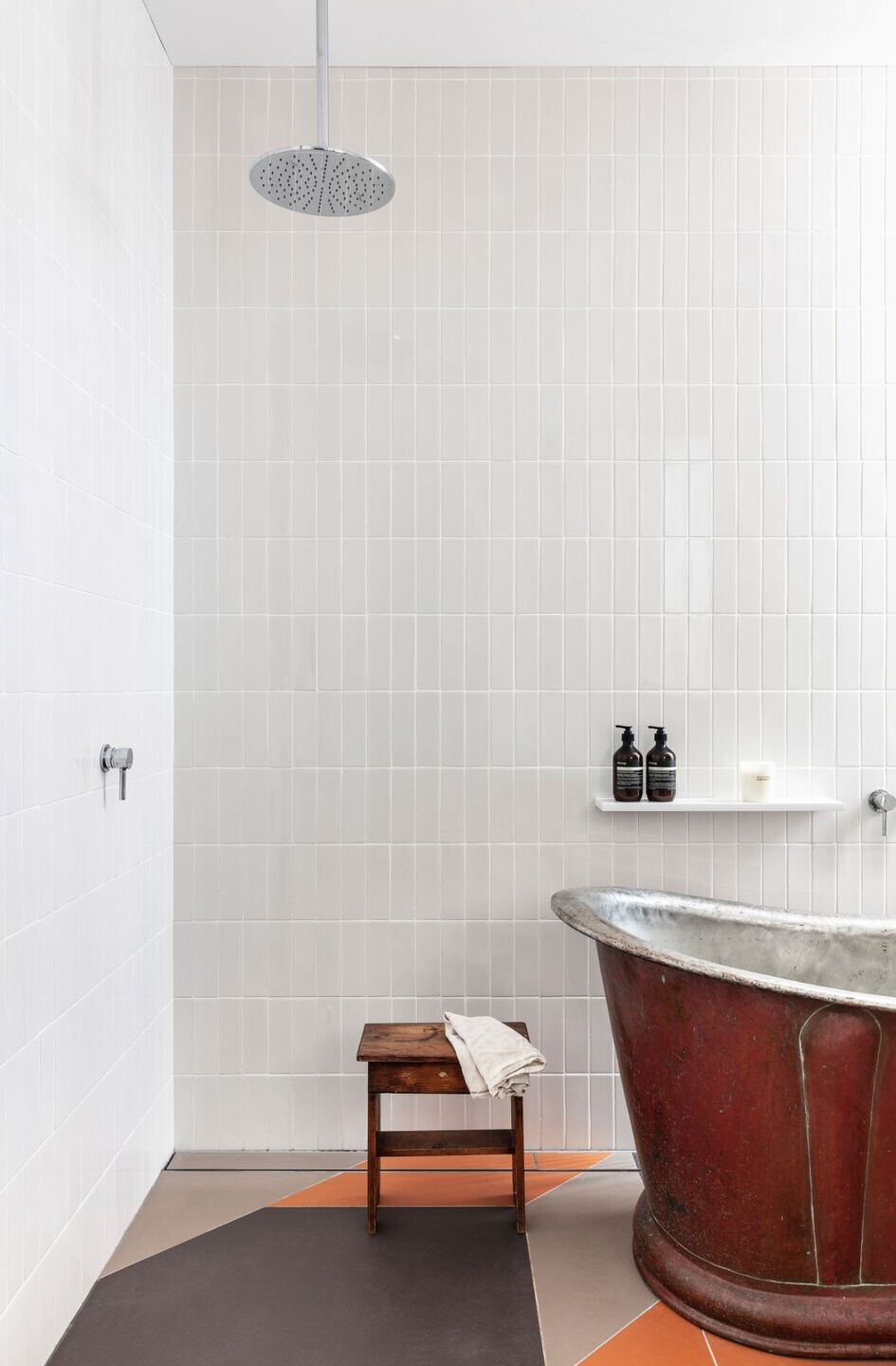 The project was made possible because of a visionary client with a forthright commitment to invest in a unique façade that would contribute generously to the William Street streetscape.