"Urban symbol" is another design clue that we put forward, parallel to "natural narrative".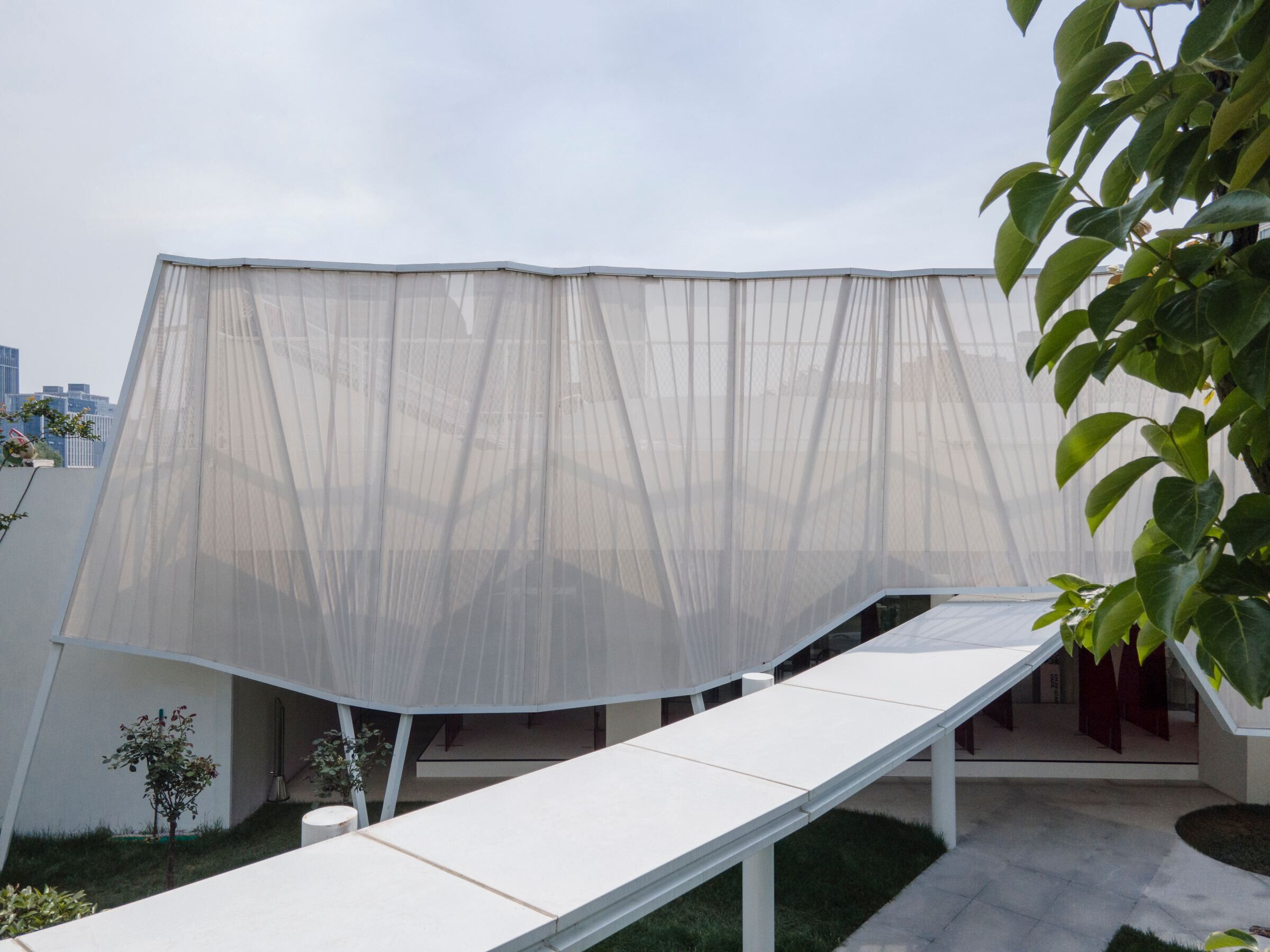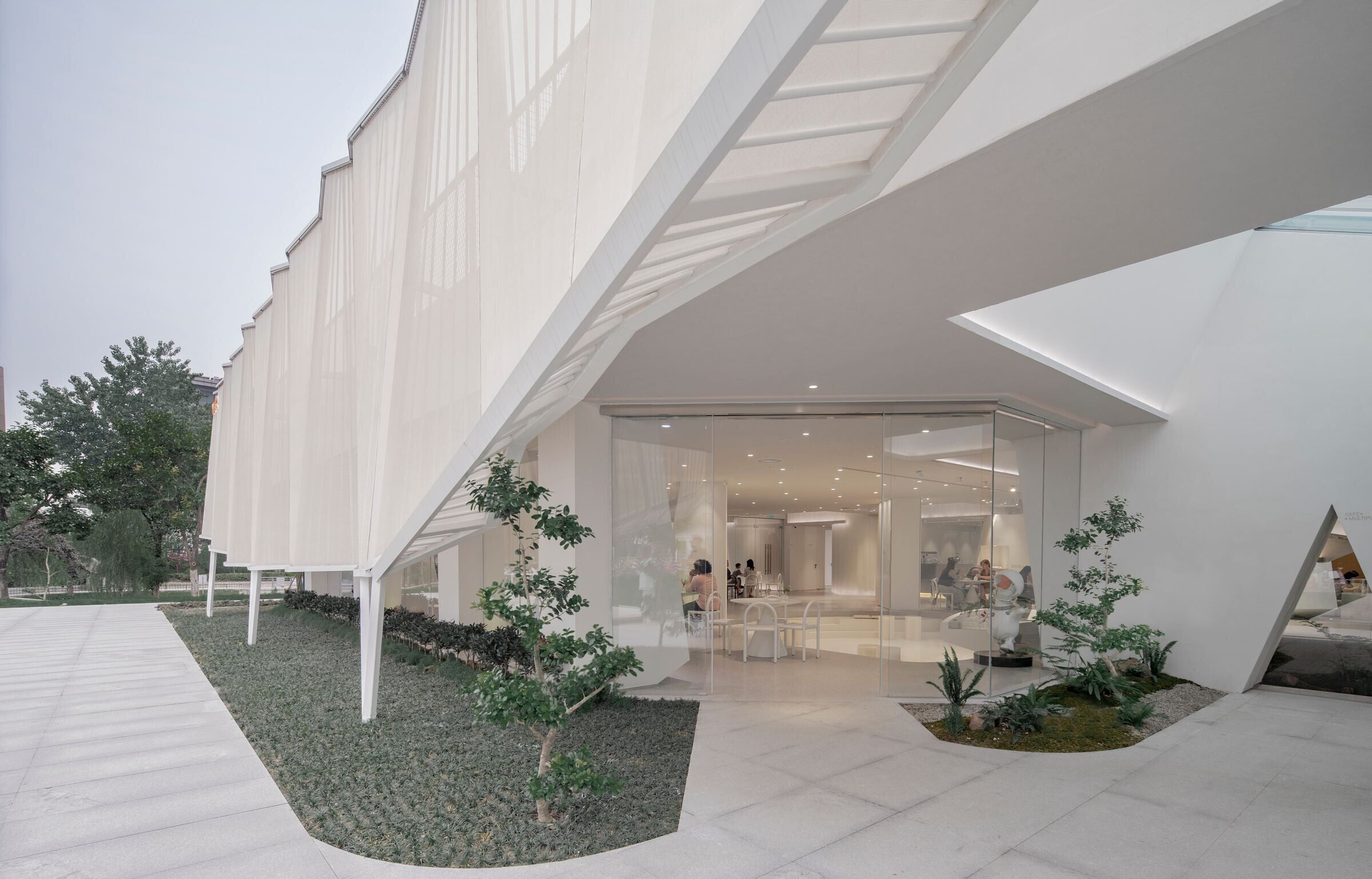 Can those daily functions in the city have a spirituality that transcends daily life? "City symbol" is our approach to the answer. The relatively fixed forms of very few types of urban space, such as theaters, churches, balconies, large steps, etc., have naturally gained memorial properties and can spatially boost citizens' empathy. However, most spaces in cities are more related to everyday life, for instance, restaurants, coffee shops, gyms, stalls, etc. The "city symbol" we mentioned can connect the two kinds of spaces above. Semantically, the "theatre" here is transformed from a noun into an adjective, representing " theater-like".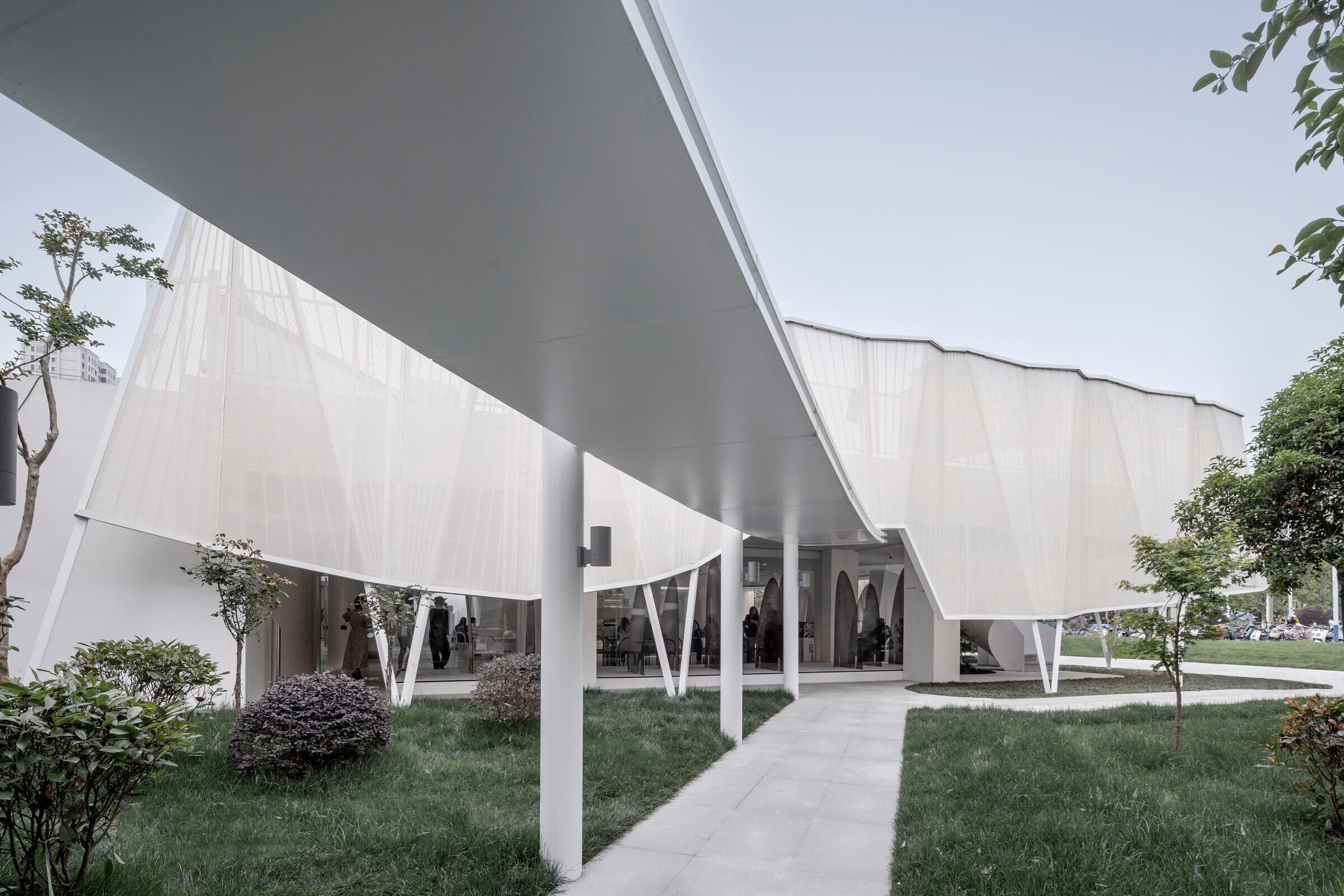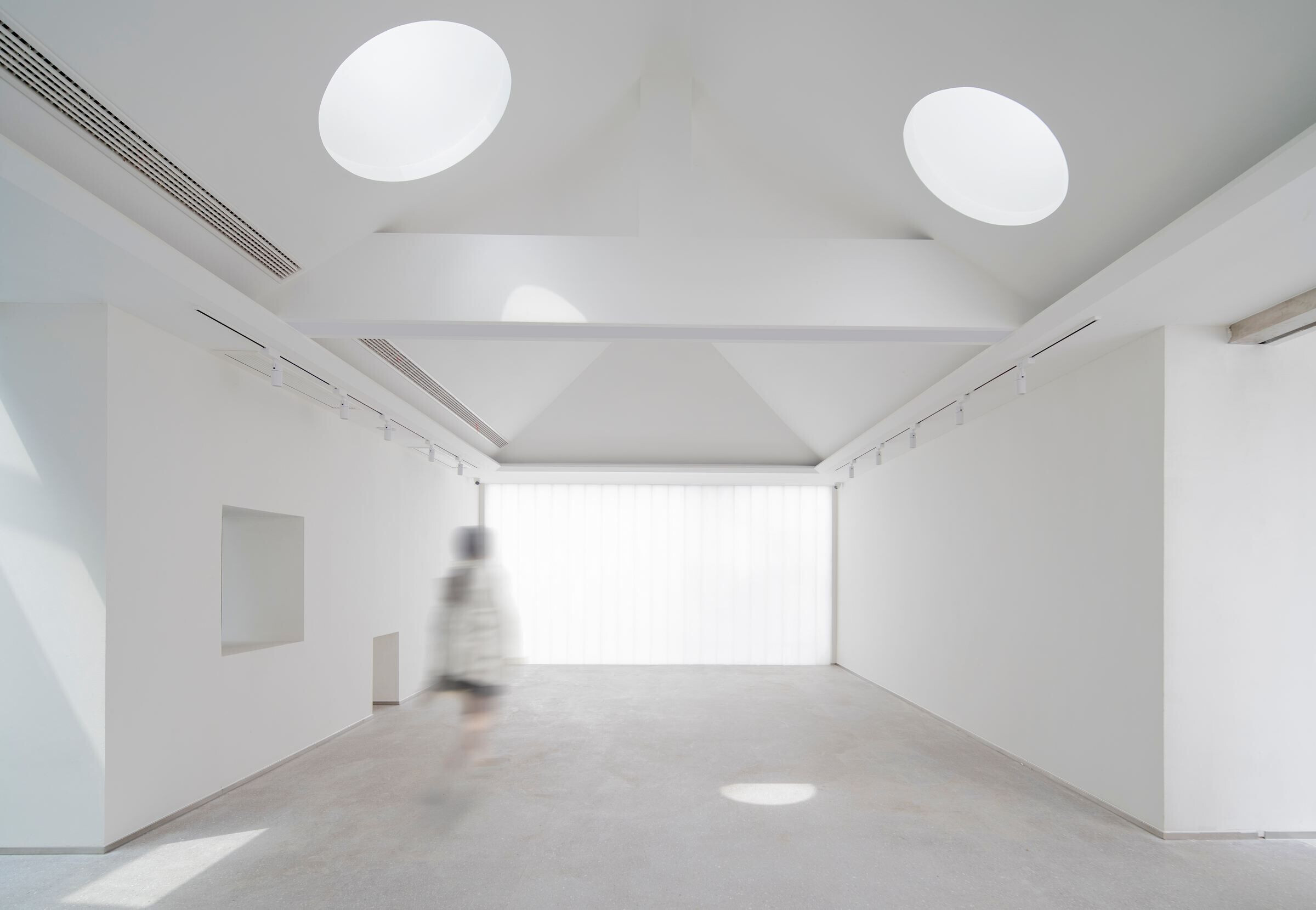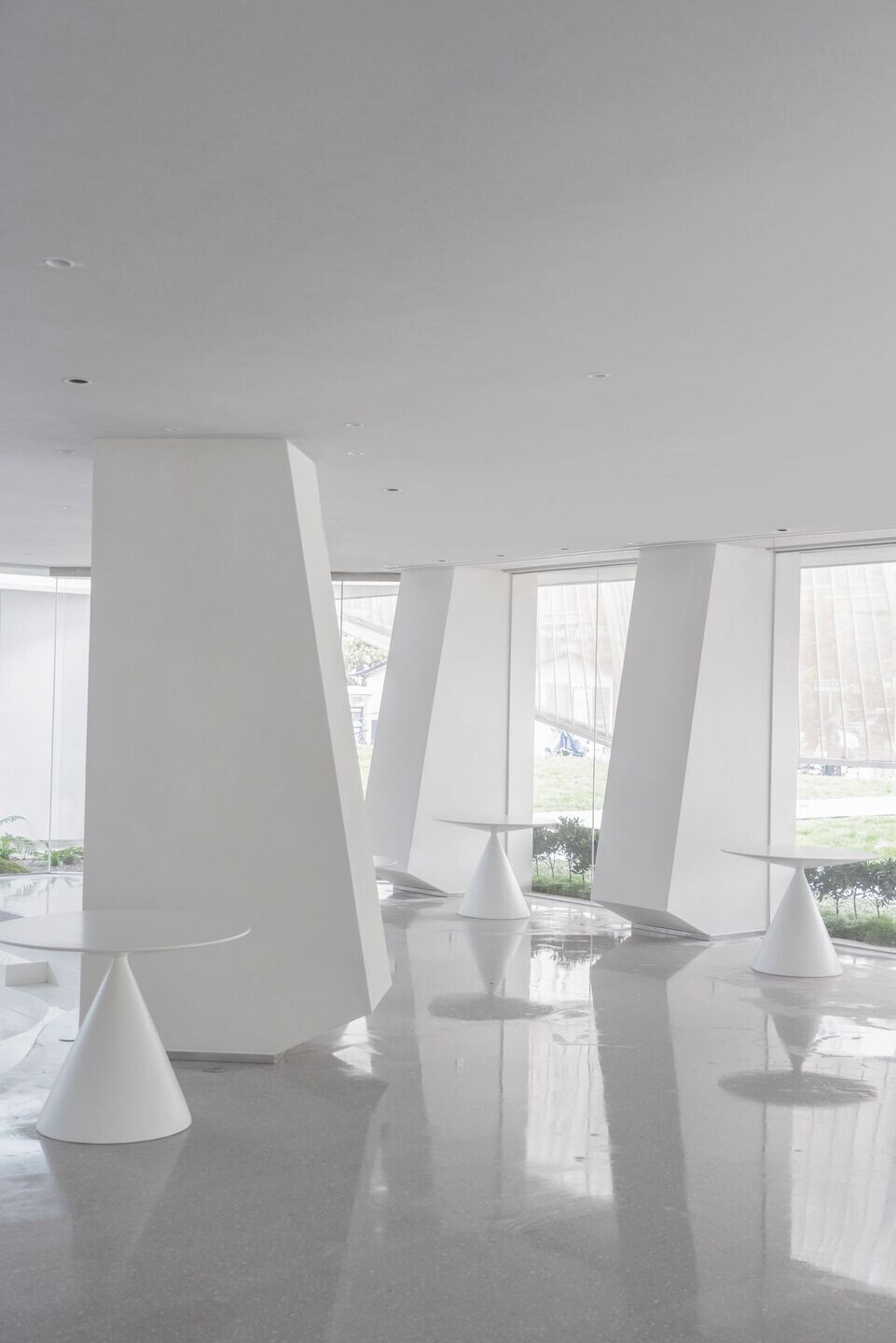 The properties of the former kind of space are then given to the later ones: "a theater-like cafe". In this way, returning to the daily experience, the cafe achieves certain spiritual attributes that transcend daily life. In this way, we attempt to express abstract meanings in concrete forms, which is still an analogical design method.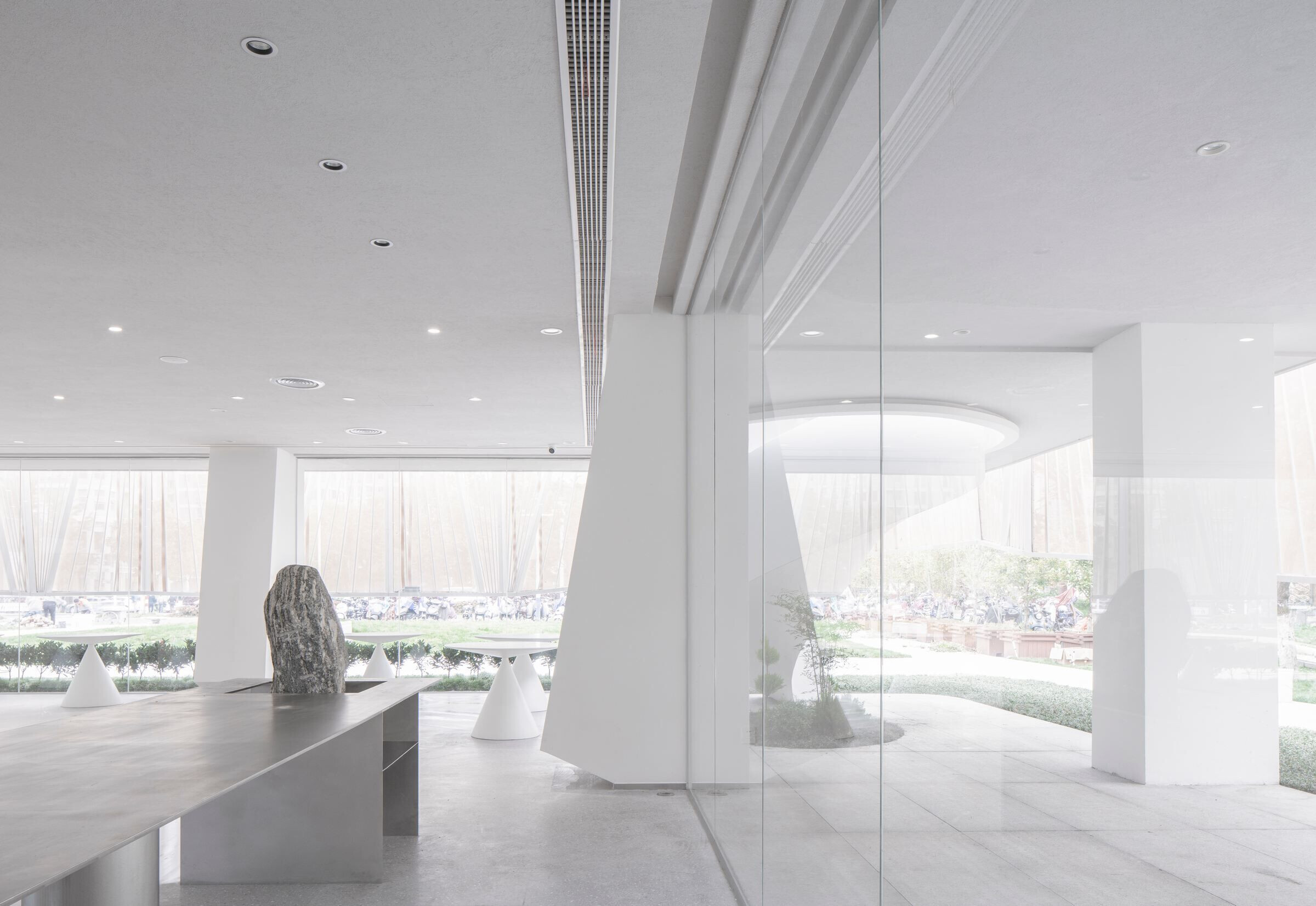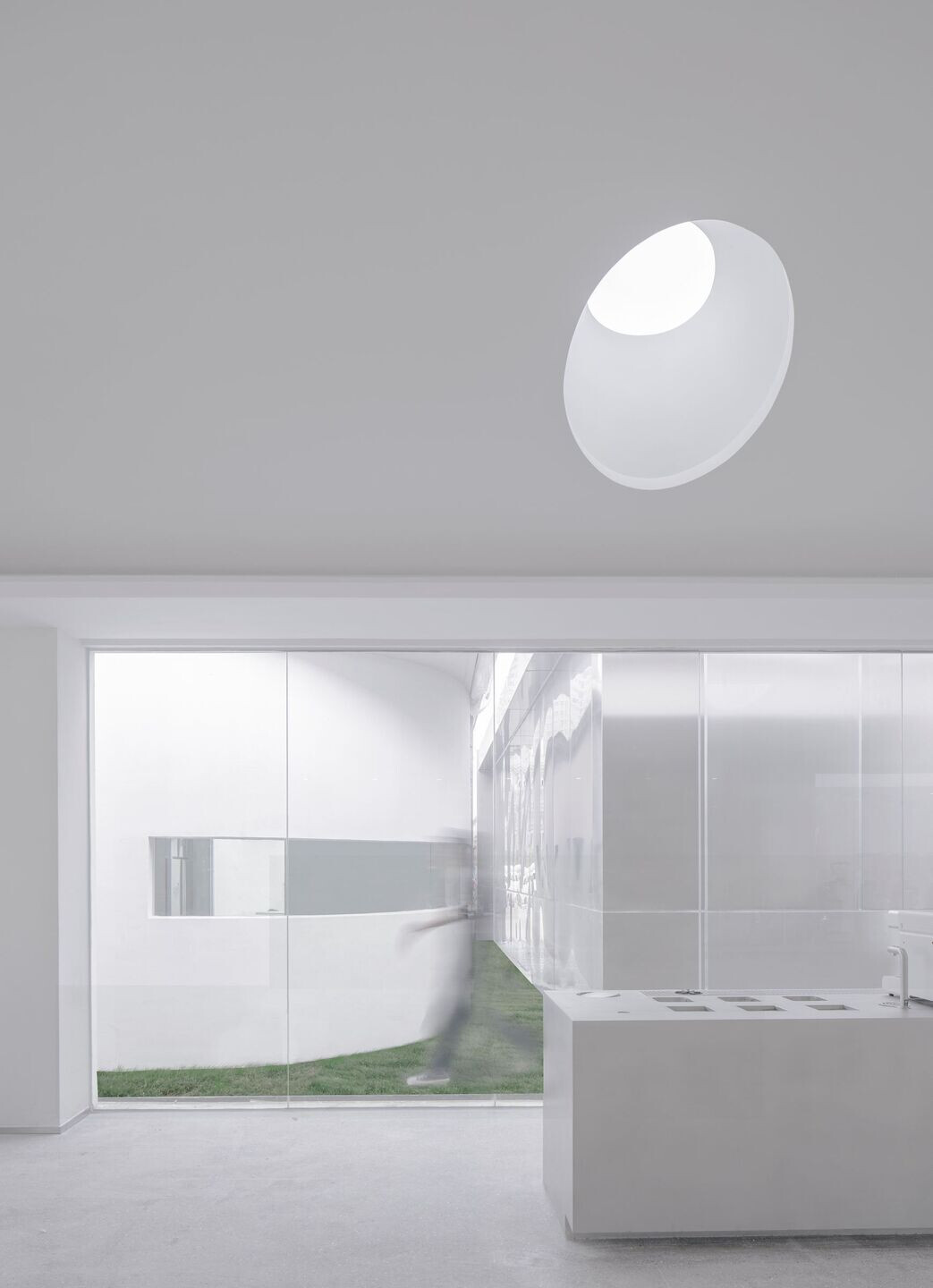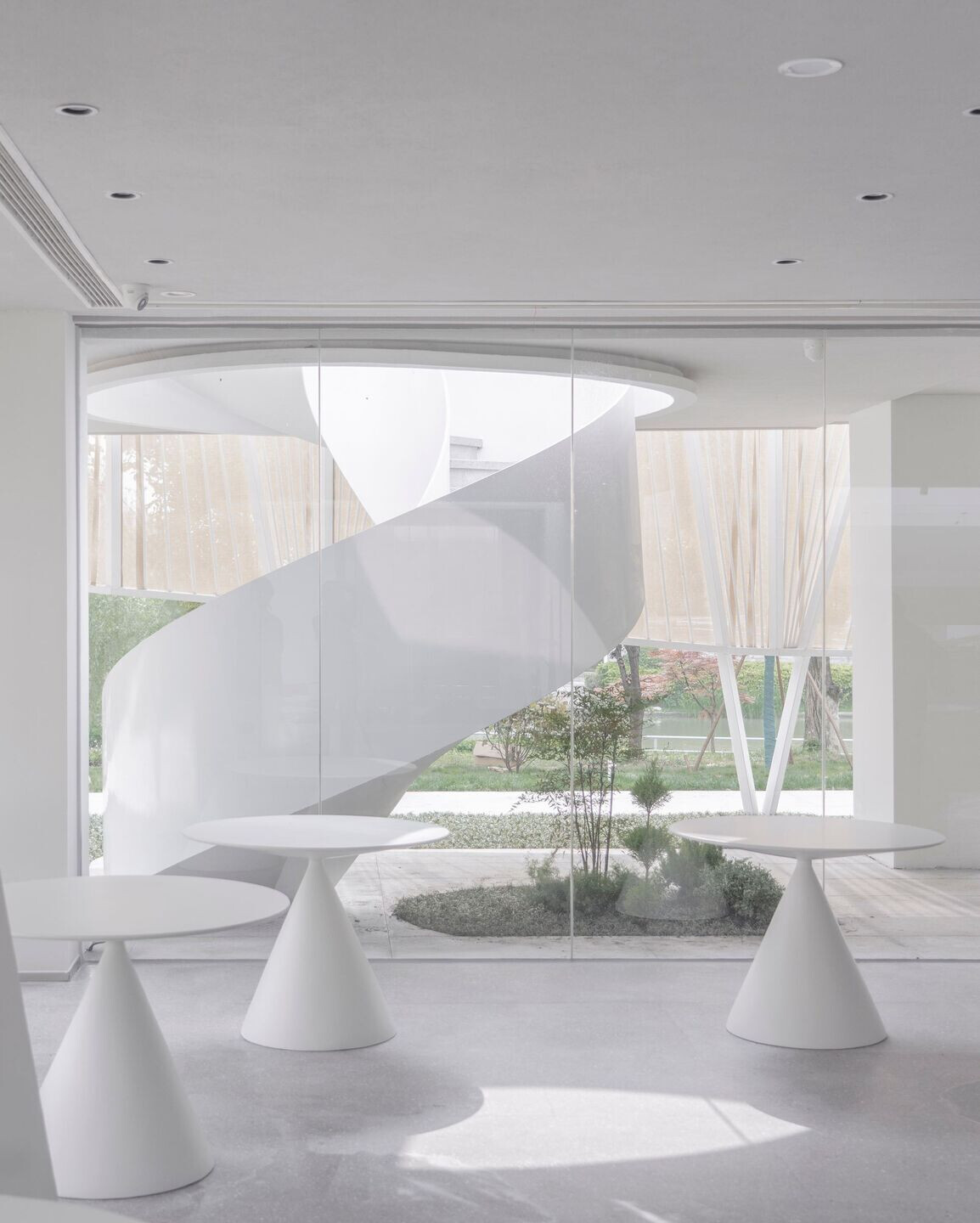 Material Used:
1. Facade cladding: film material /PTFE prestressed film/unknown manufacturers
2. Flooring: stone/light gray terrazzo, white terrazzo/unknown manufacturers
3. Doors: ultra white toughened glass door/white painted wood door
4. Windows: Electric opening fan
5. Roofing: Metal roofing/aluminum magnesium manganese plate vertical locking roofing/unknown manufacturers