Serra de Daró is located in the center of Baix Empordà, Girona. It's surrounded by heritage, dreamlike places and tranquility and only 15 minutes away from some of the most magnificent beaches of the Costa Brava, such as Pals, L'Estartit and Begur.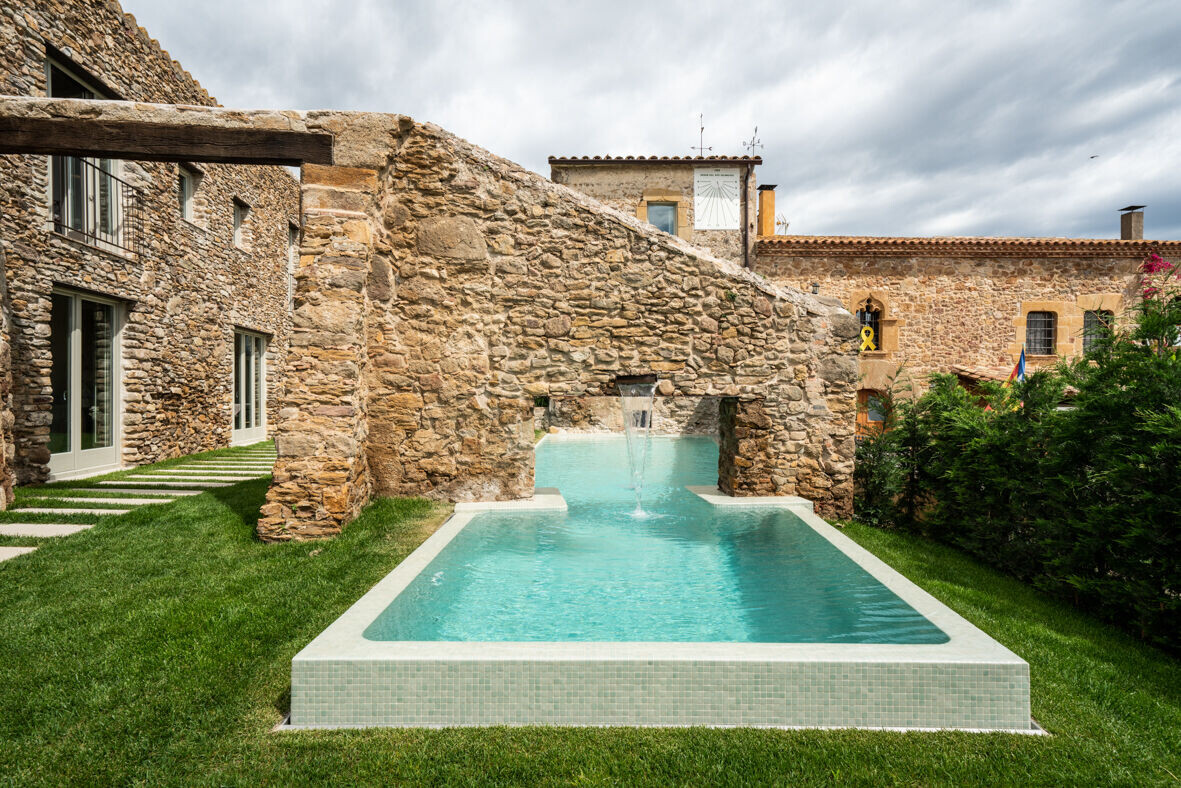 In this enchanting setting stands a historic farmhouse right in the center of town, opposite of City Hall, which has been completely refurbished.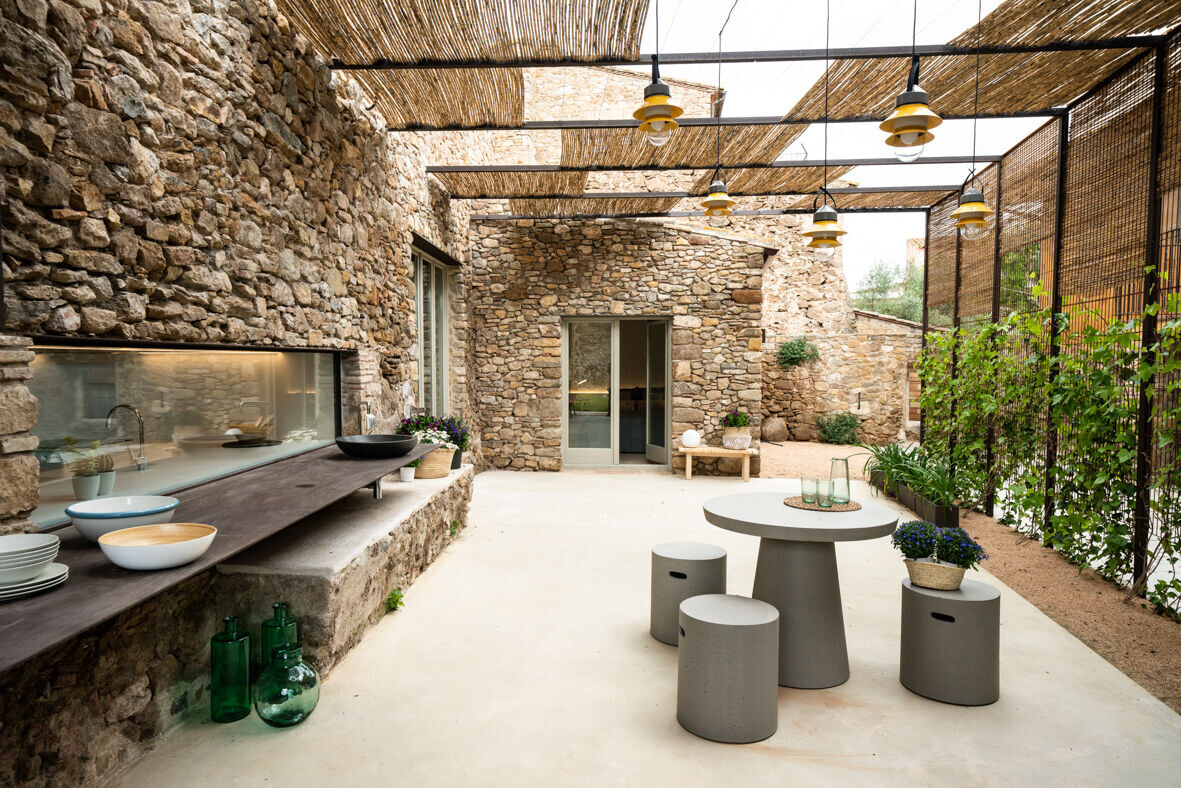 Built in the 18th century it was owned by the Count of Torroella de Montgrí, also by the Count of Serra and Sant Iscle and Marquis of Robert and Serralavega, Catalan aristocrat, financier, businessman and politician.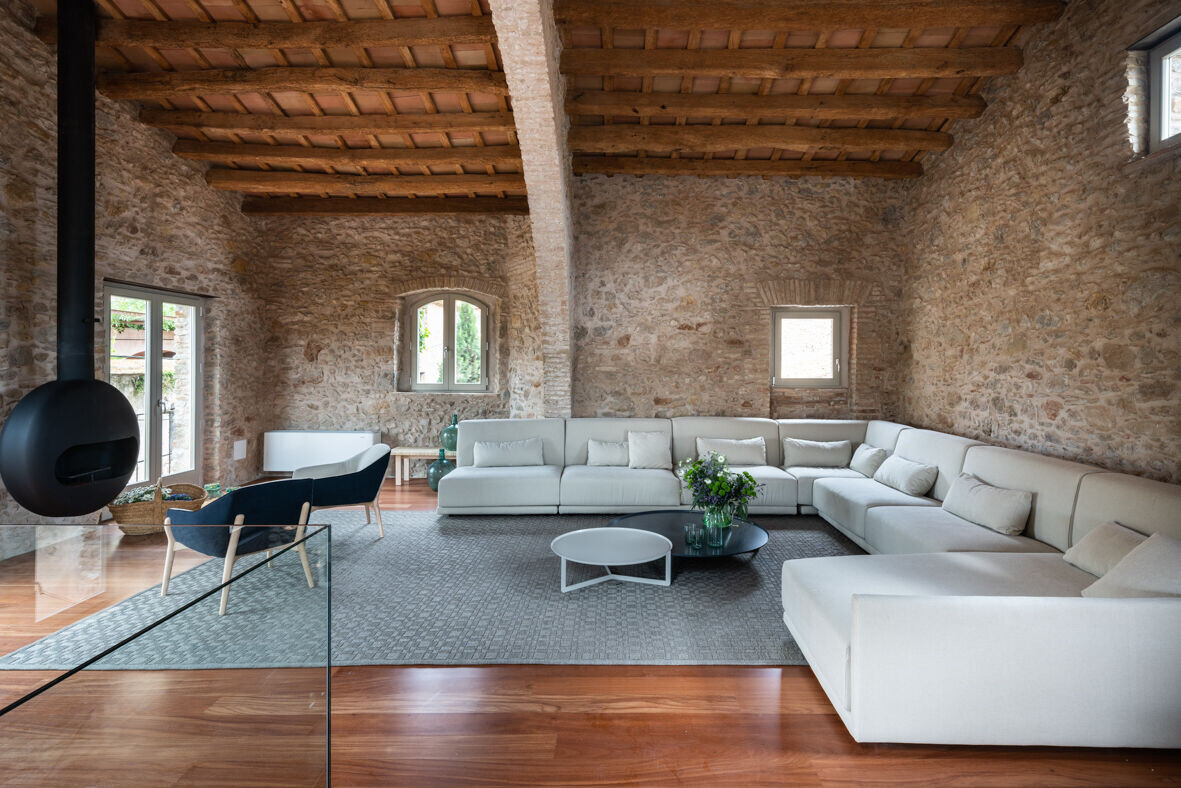 This unique single-family home has a total of 450 m2 built on a plot of 615 m2, in addition to a front yard of 138 m2, a side yard that includes a porch as well as a 138 m2 pool and a back yard of 104 m2.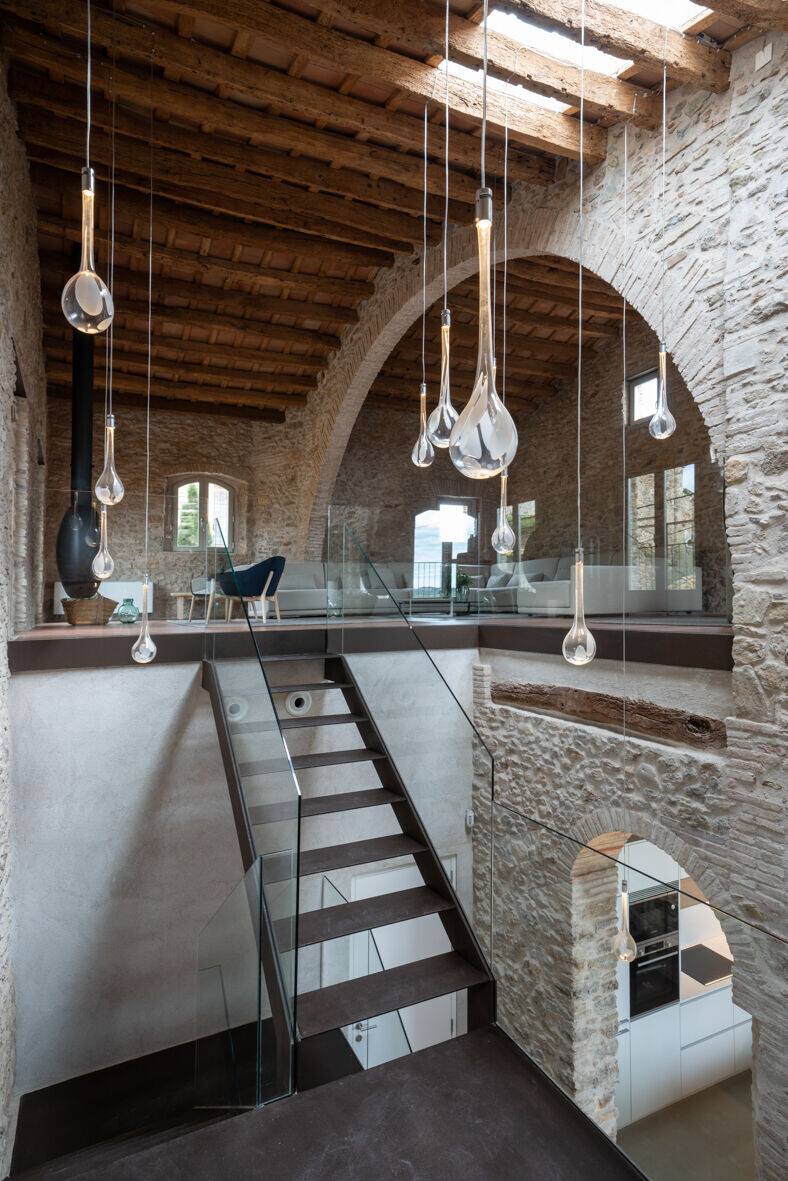 The space is bright and inviting, with high ceilings distinguished by exposed old wooden beams.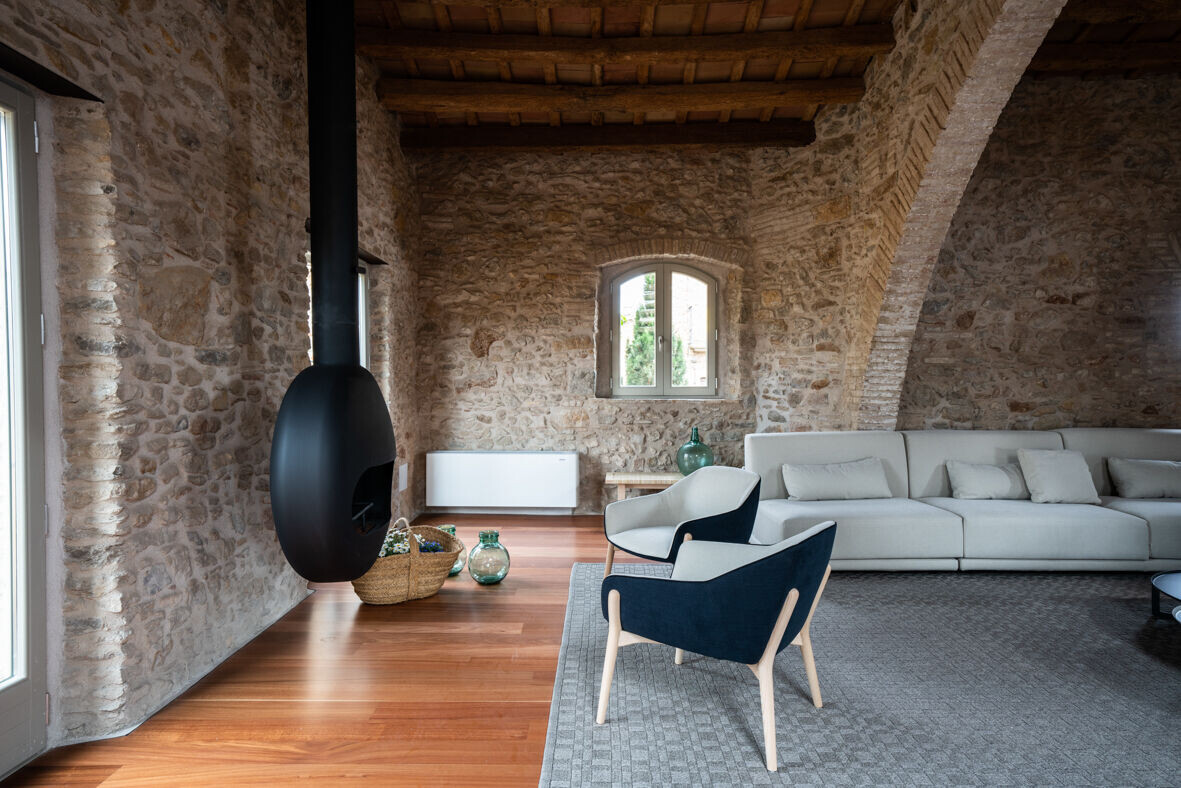 With maintaining certain structural and architectural details typical to old farmhouses and integrating an interior design it combines tradition with contemporary furnishings.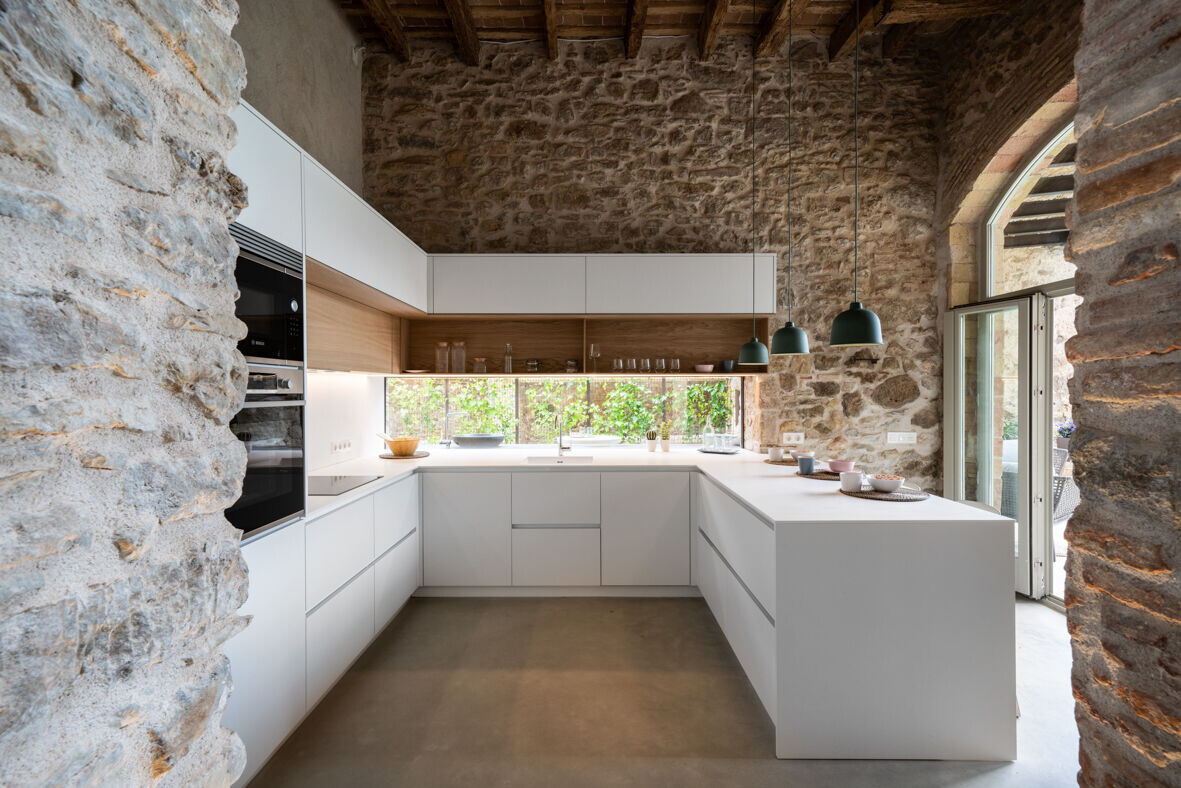 Demolishing ceilings and creating a new set of stairs allows you to see the open space, from the ground floor up to the the arch and the wooden roof at the top floor.
A surprisingly elegant mix of country-style structures and unique pieces of furniture make this farmhouse in Serra de Daró a distinctively singular place.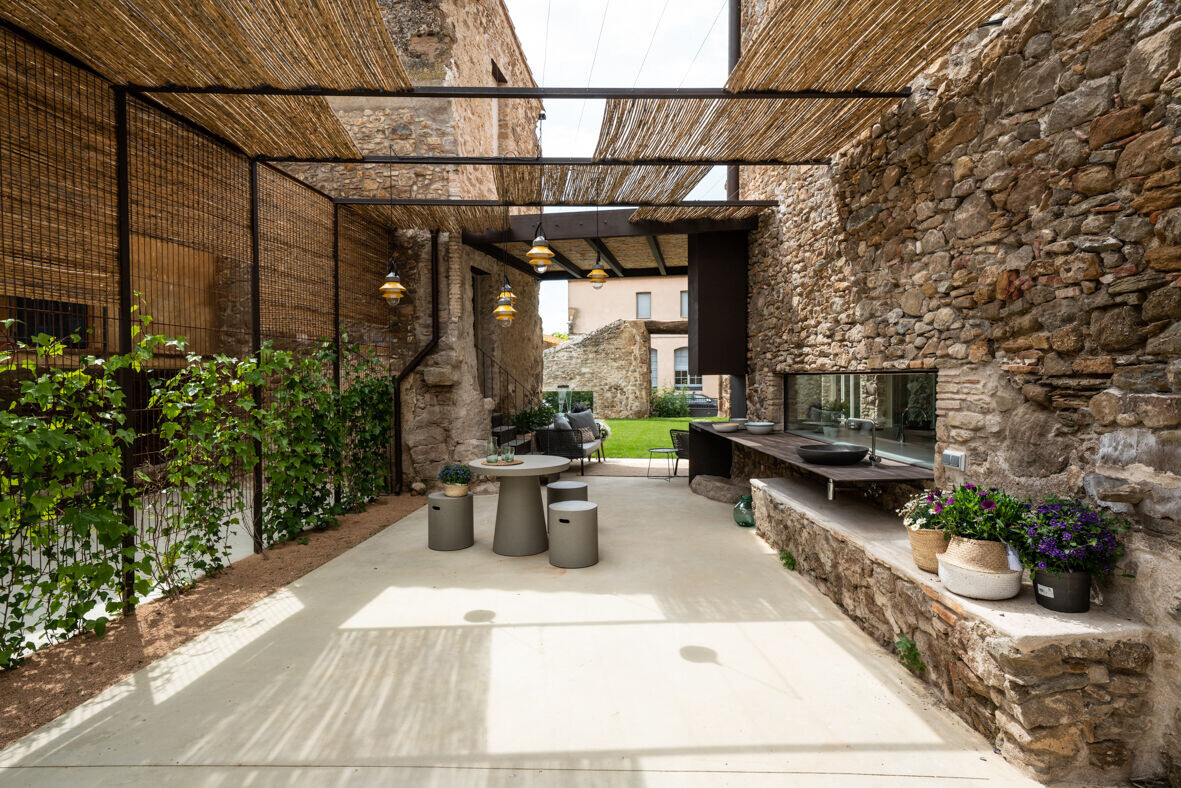 Outside, the garden is divided into 3 areas. Within all of them several elements harmonize perfectly: the color of the grass, the vibrant blue of the water and the old stone of the walls.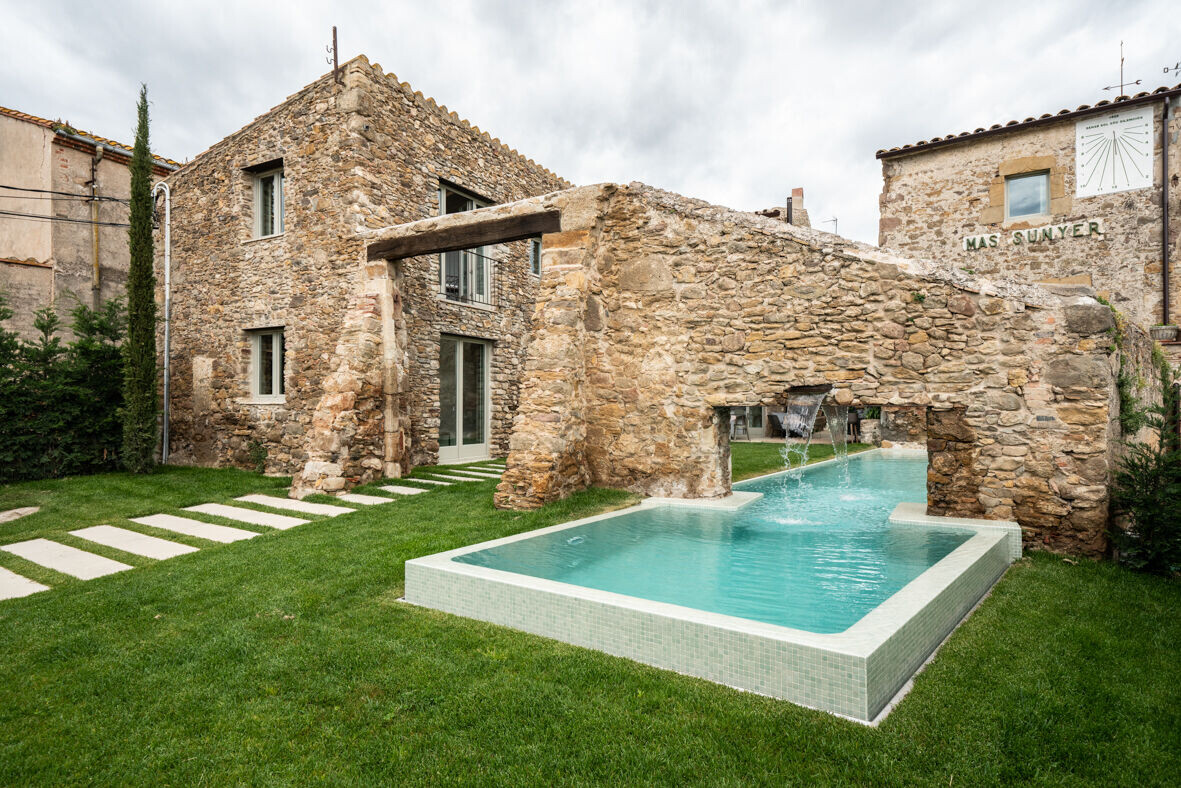 The pool crosses the wall and extends to the entrance porch connecting the two outdoor spaces.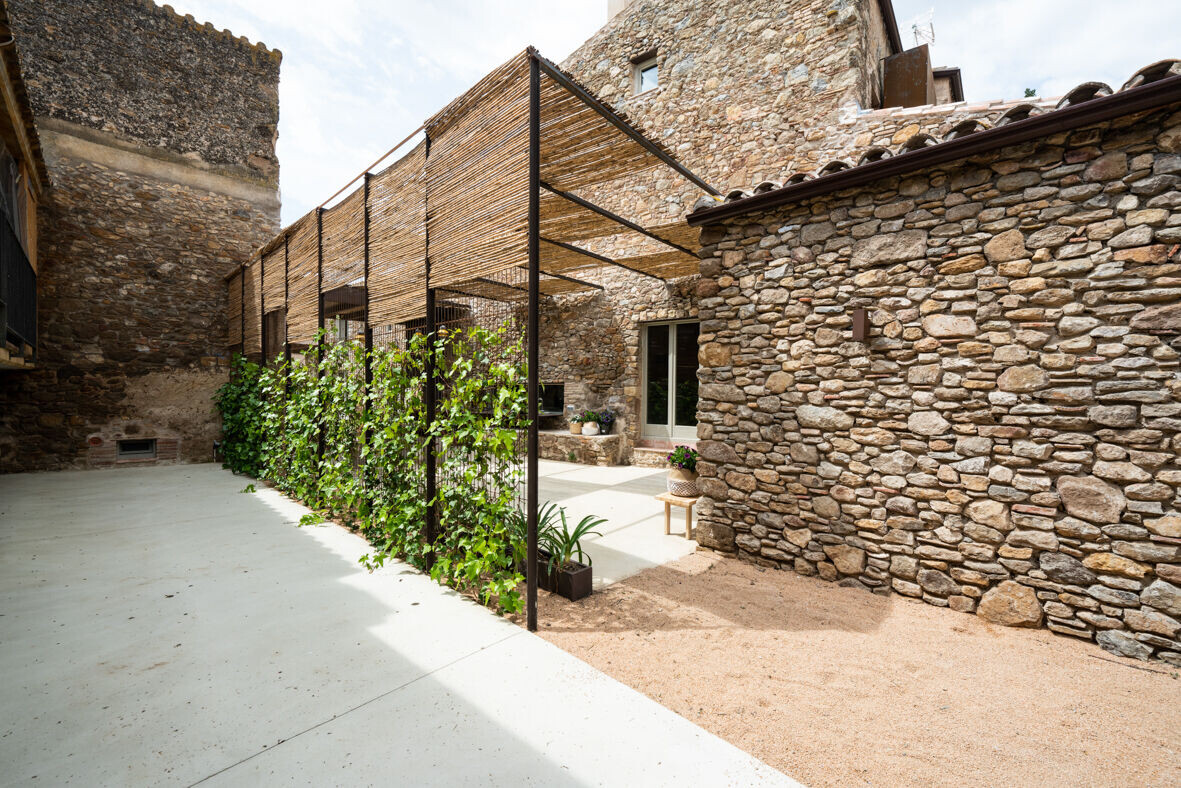 The access path and the rhythm of its lighting reinforce this idea of continuity.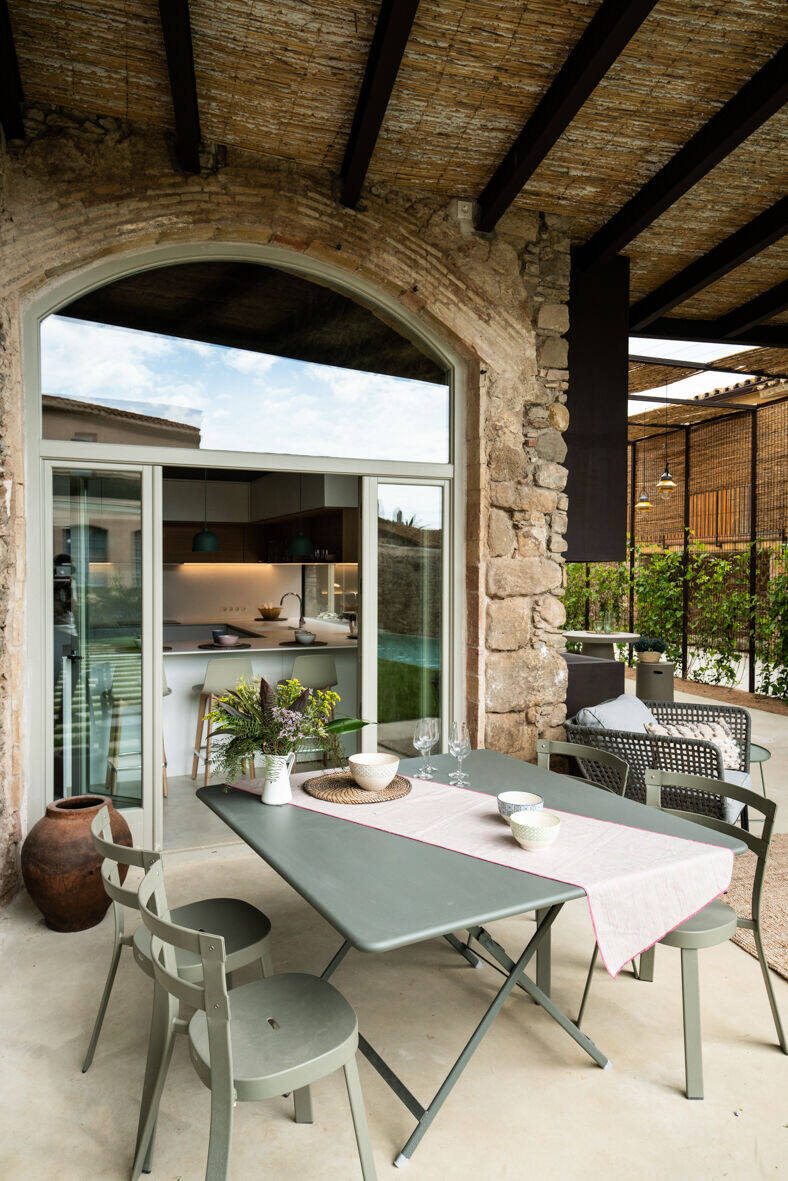 This house is an example of merging the charm of a traditional village house with contemporary interior design and all comforts of modern living.