"DOM-INNO" is a project to transform existing labs into one major Open Workspace, for the members of the OCP group's Innovation team, in Jorf Lasfar, not far from the city of El Jadida.
The architectural composition integrates the physical constraints of the existing structure and technical ducts in the central volume, freeing up generous open workspaces around it, with abundant natural light.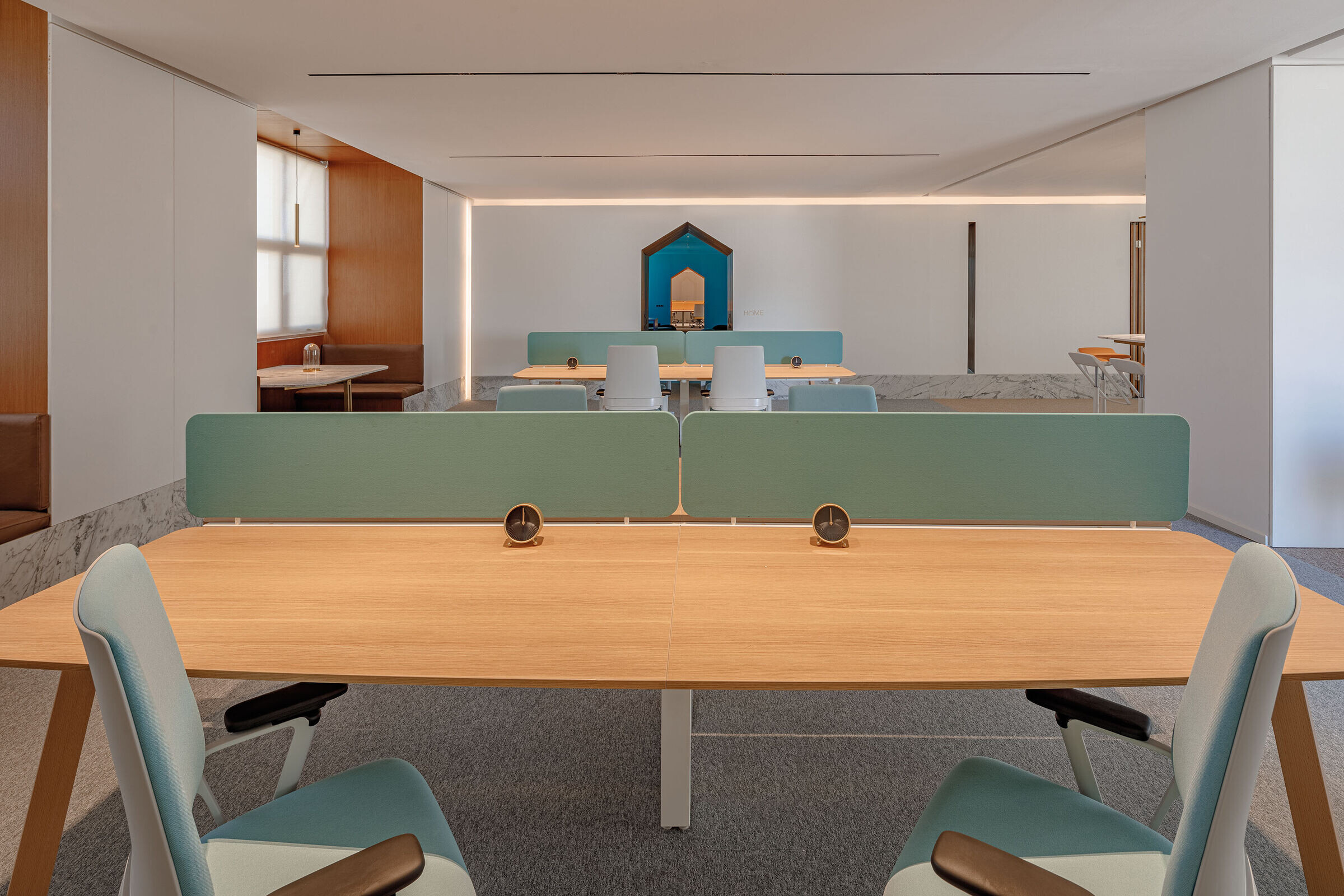 Large, enameled glass walls stimulate the imagination serving up as a writing board for the team's brainstormed ideas.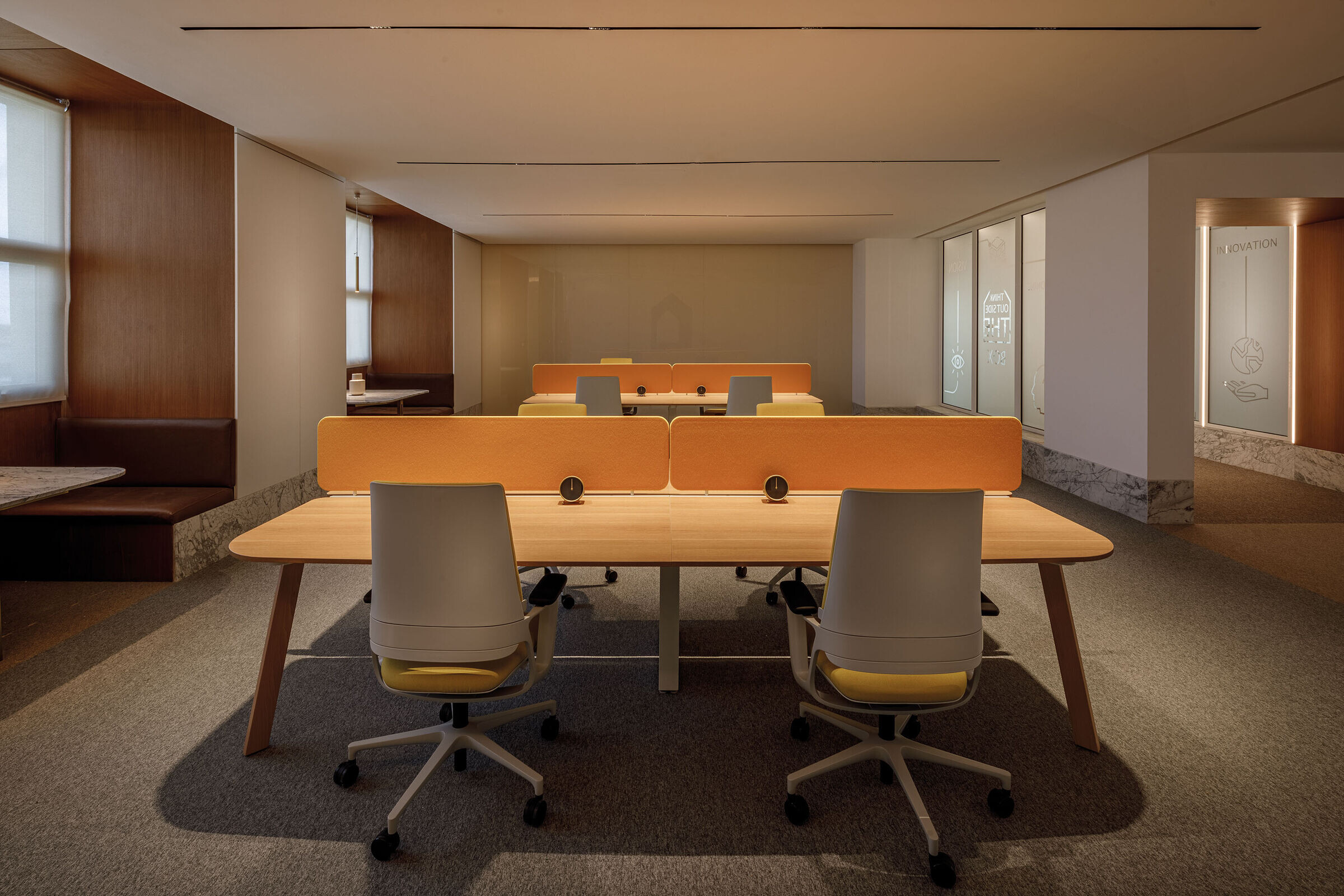 Four wooden alcoves coated with brown leather, placed along the north-east facade, allow colleagues to work in a warm and cozy atmosphere. The furniture colors change according to the different branches of the five teams, which release a creative dynamic that breaks from the monotony of generic open spaces, and create diversified and visual sequences, easier to identify.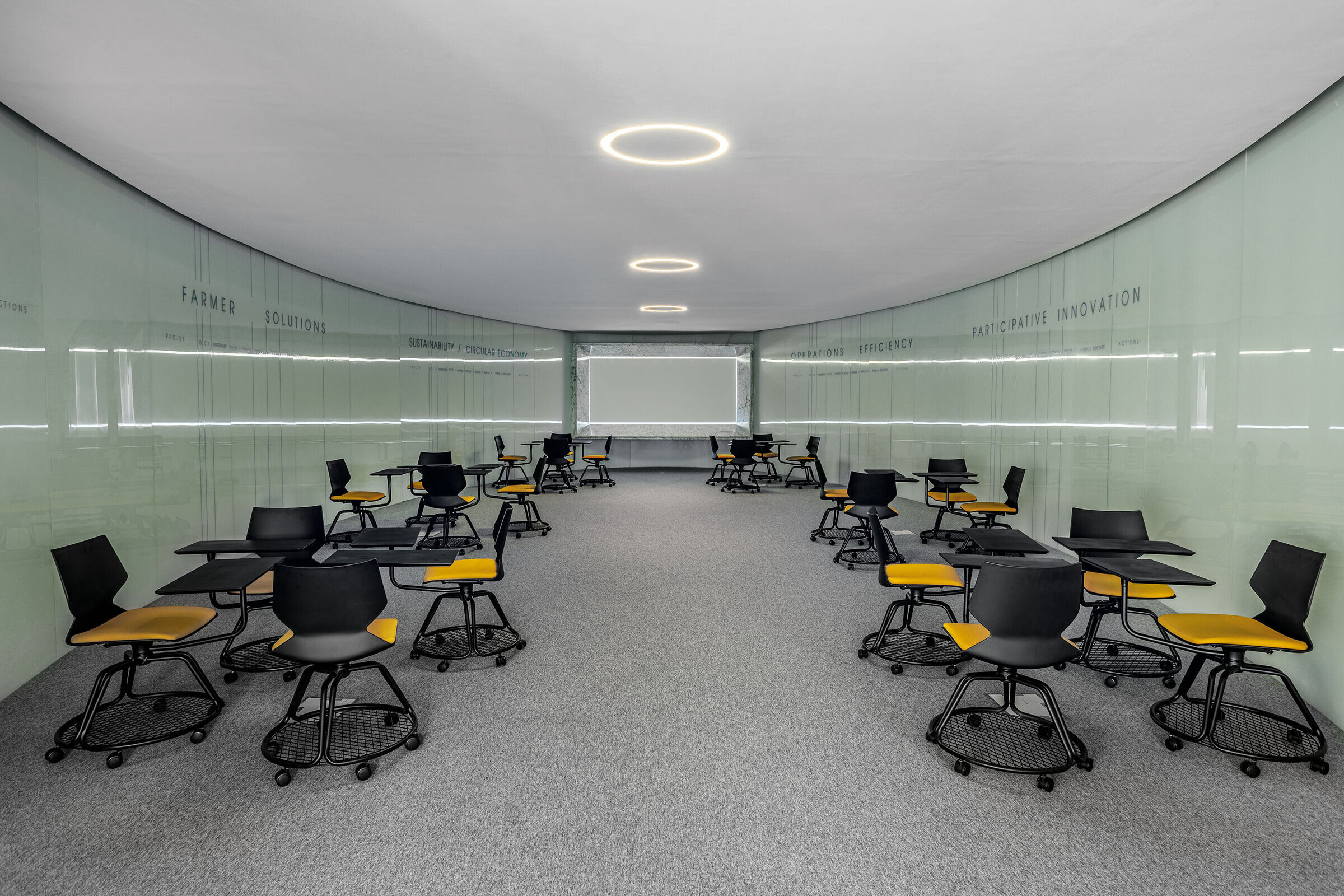 Chill-out area is in radical contrast from the light tones of the other subspaces. The atmosphere of this area is indeed very relaxing, with its subdued lighting and soothing blue tones.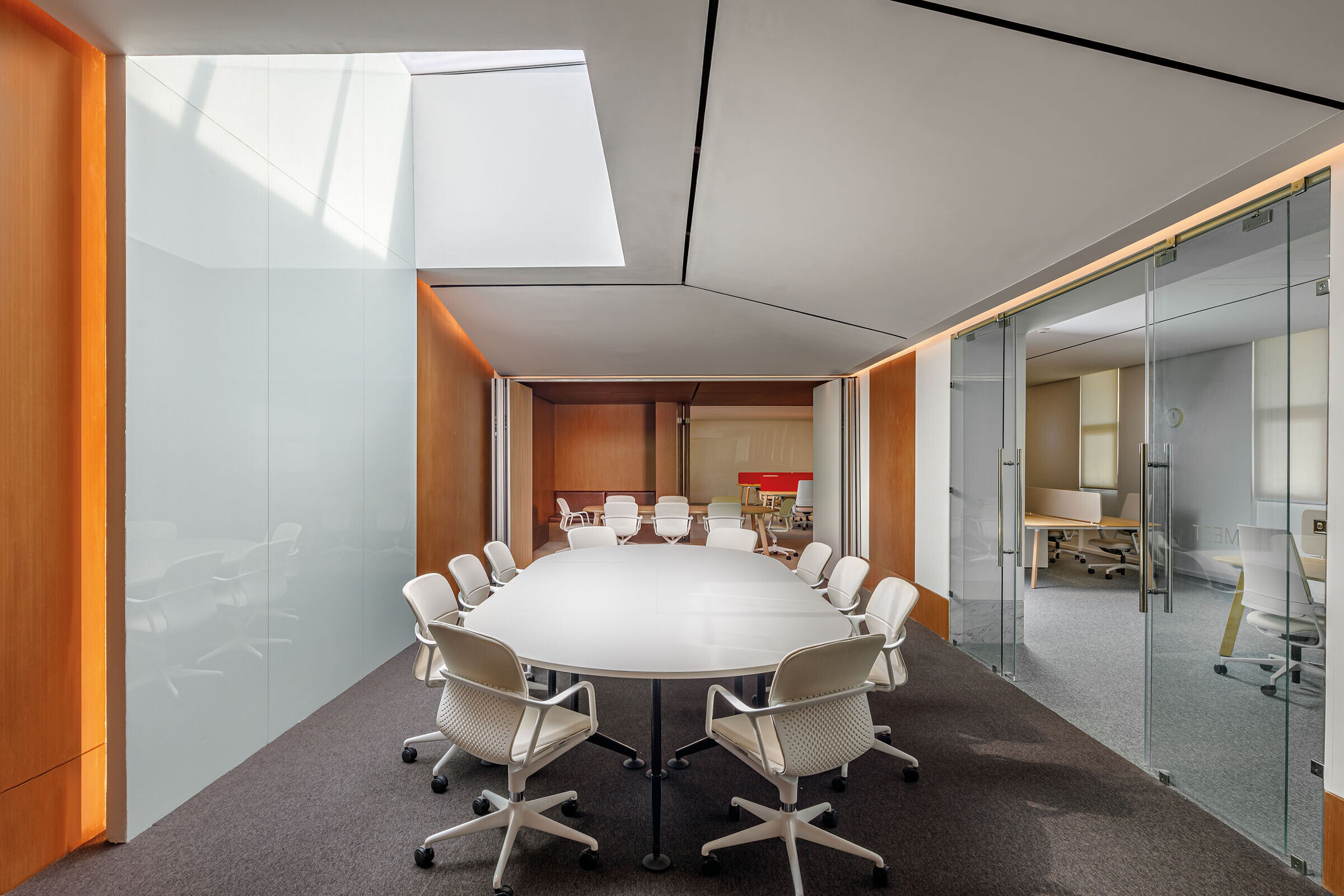 The meeting room has a large zenithal opening, from which a glass board is displayed, placed in the center for the collaborators to share their ideas on. Thanks to the opening of moving panels, this space can expand by absorbing the "Total Focus" and "Brain Storming" spaces, to be able to host big meetings.
The combination of ergonomic furniture and selected materials, such as wood, leather, carpet, enameled glass, or Arabescato marble, creates a welcoming and friendly environment.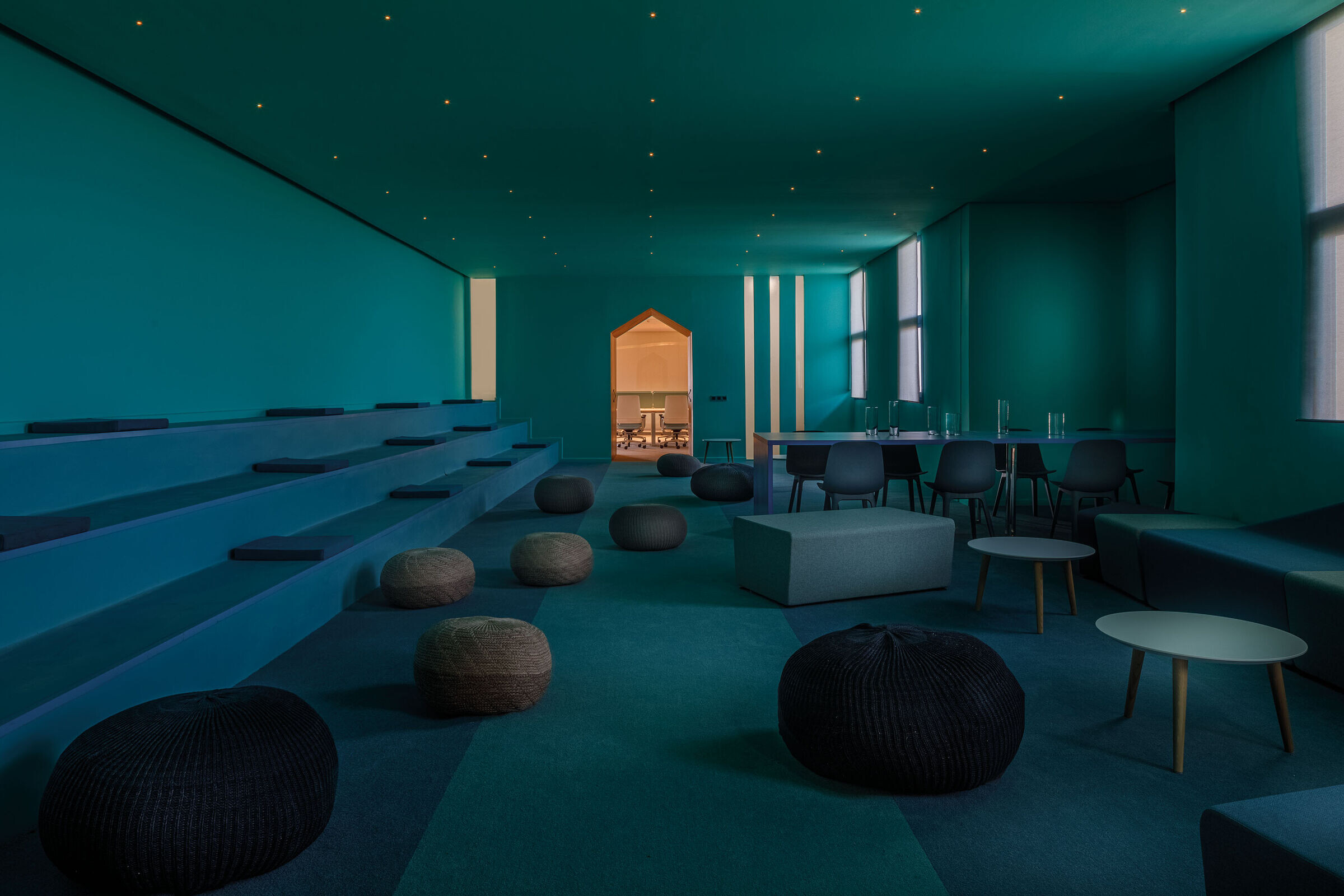 The Obeya Room's curved glass walls allows creative minds to find and share new ways of innovation for the OCP Group, to keep "feeding the world" in a sustainable way.