The new reception building for the Dräger Plant in Lübeck creates a plaza enclosed on three sides and open to the street, extending an urban gesture of welcome to visitors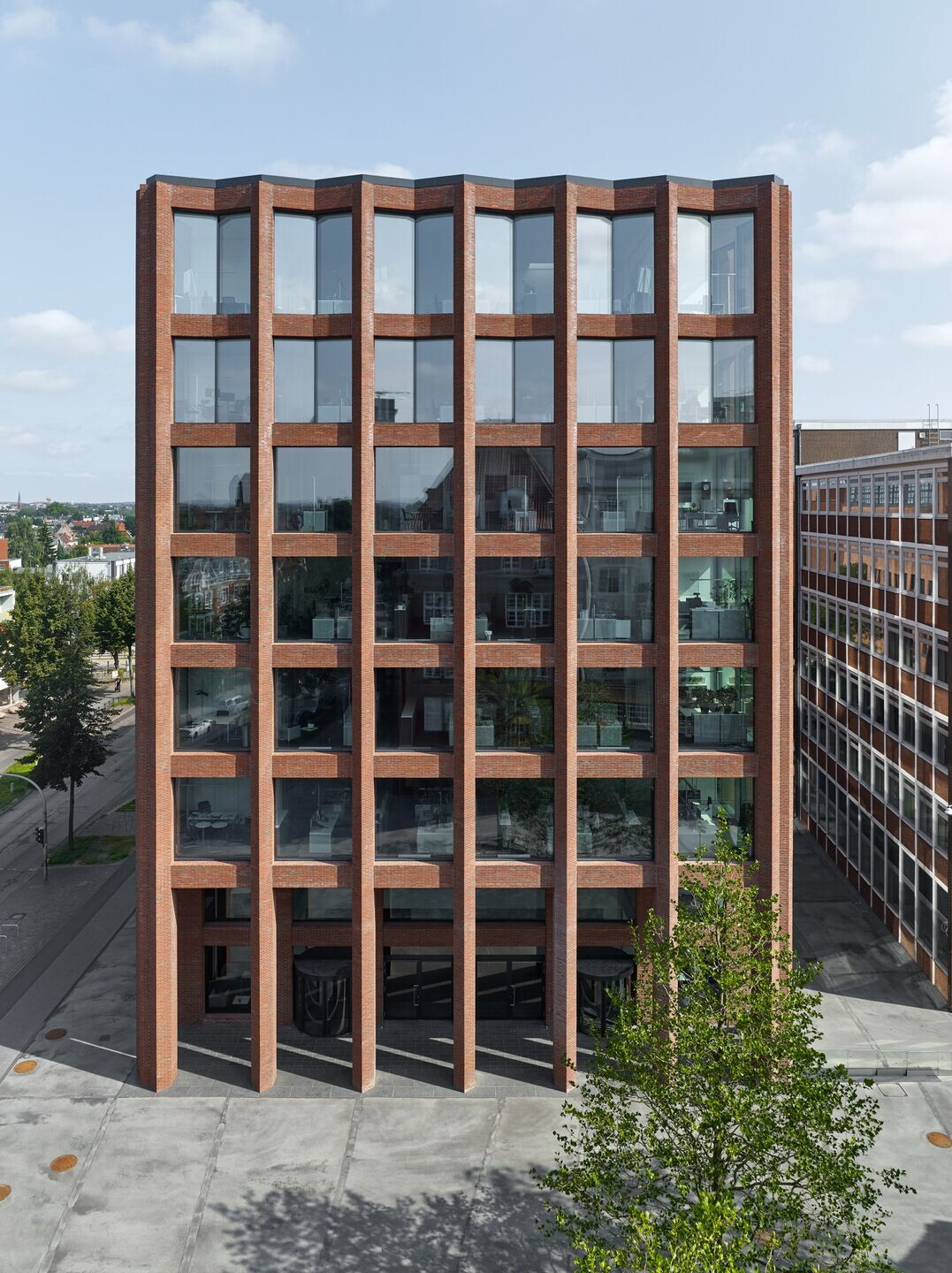 Two older buildings from different eras of the plant's history also flank the plaza. The slight twist in the new building's alignment creates a subtle opening in this brief corporate history, expressed in the form of an urban design panorama. The building volume is generated by the tower-like elevation, which soars above the other architecture along the roadside.
The inward folding motif at the apex of the building sets an expressive crown on the top of the structure.The detailing of the clinker facade identifies the design as an interpretation of traditional building craftsmanship from northern Germany. The large abstract glass surfaces symbolise the firm's focus on the future, while the use of a traditional material, rugged waterstruck bricks, highlights the company's long history on this site.