A young man, single and with great appreciation for the industrial style and great ease of access to marble cladding. This is the customer profile of the ENV apartment.
Enthusiast of more charged contemporary architecture, he sought an apartment from the 1960s, with 100m², located in the heart of the Higienópolis neighborhood, in the city of São Paulo, to transform it into the home where he lives with his elderly dog.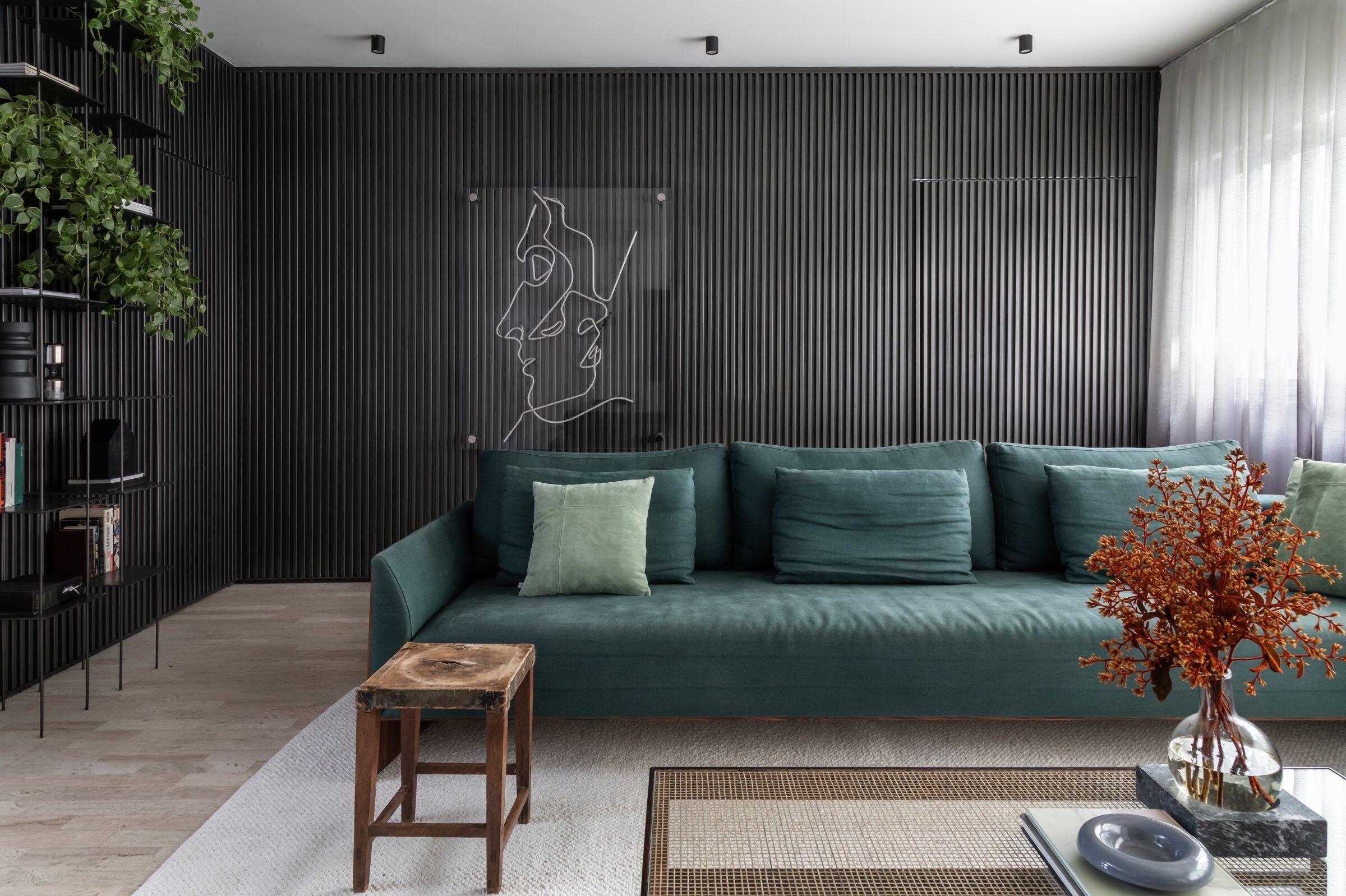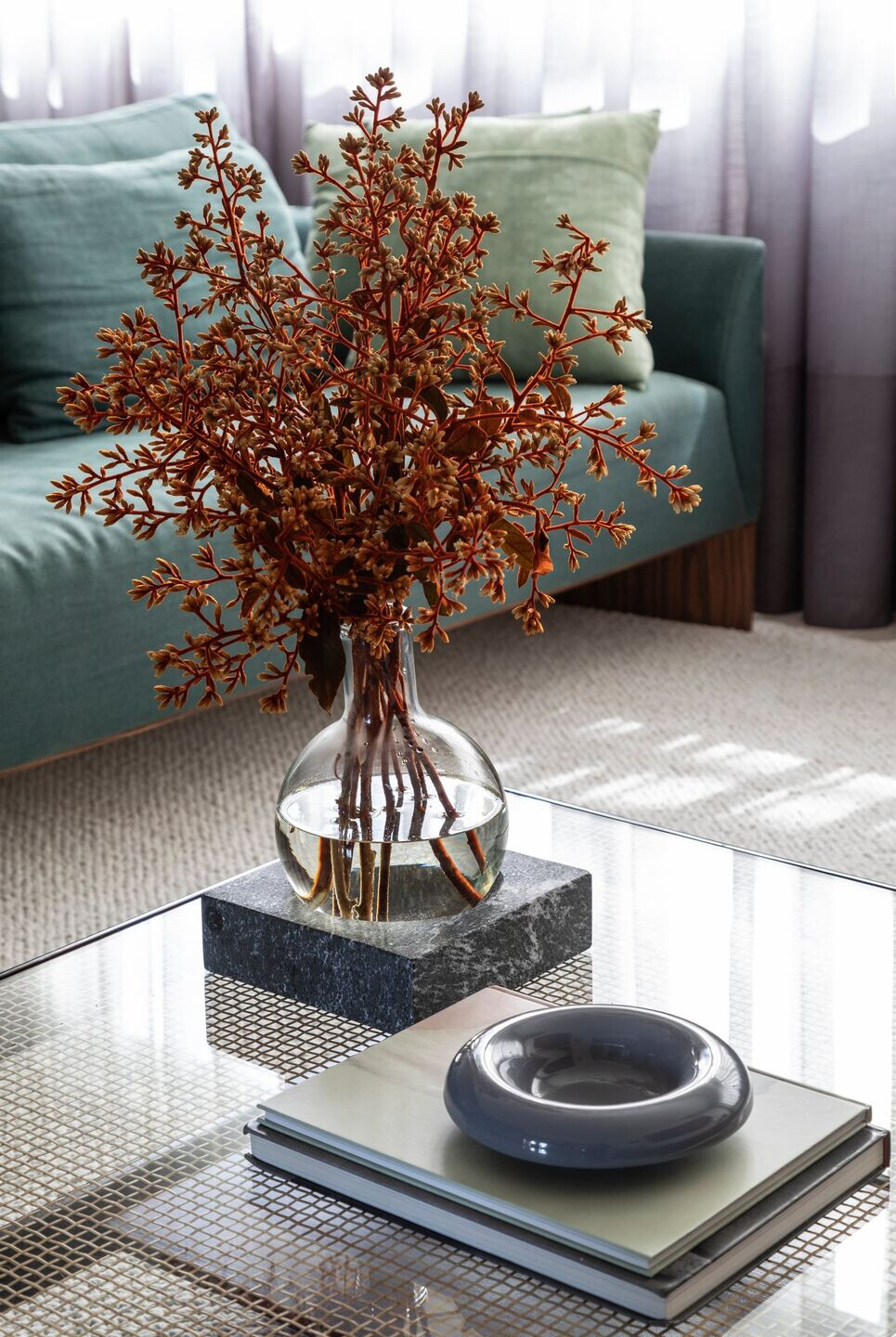 It took months of refurbishment to update the layout and electrical and hydraulic infrastructure.
The apartment, which previously had 3 bedrooms, now has 1 large and complete suite, with integrated bathroom and closet. The kitchen was integrated into the living room so that friends were always close at dinner and meetings.
A slatted panel, executed in metalwork, covers the main wall of the room and hides the doors of the suite and toilet.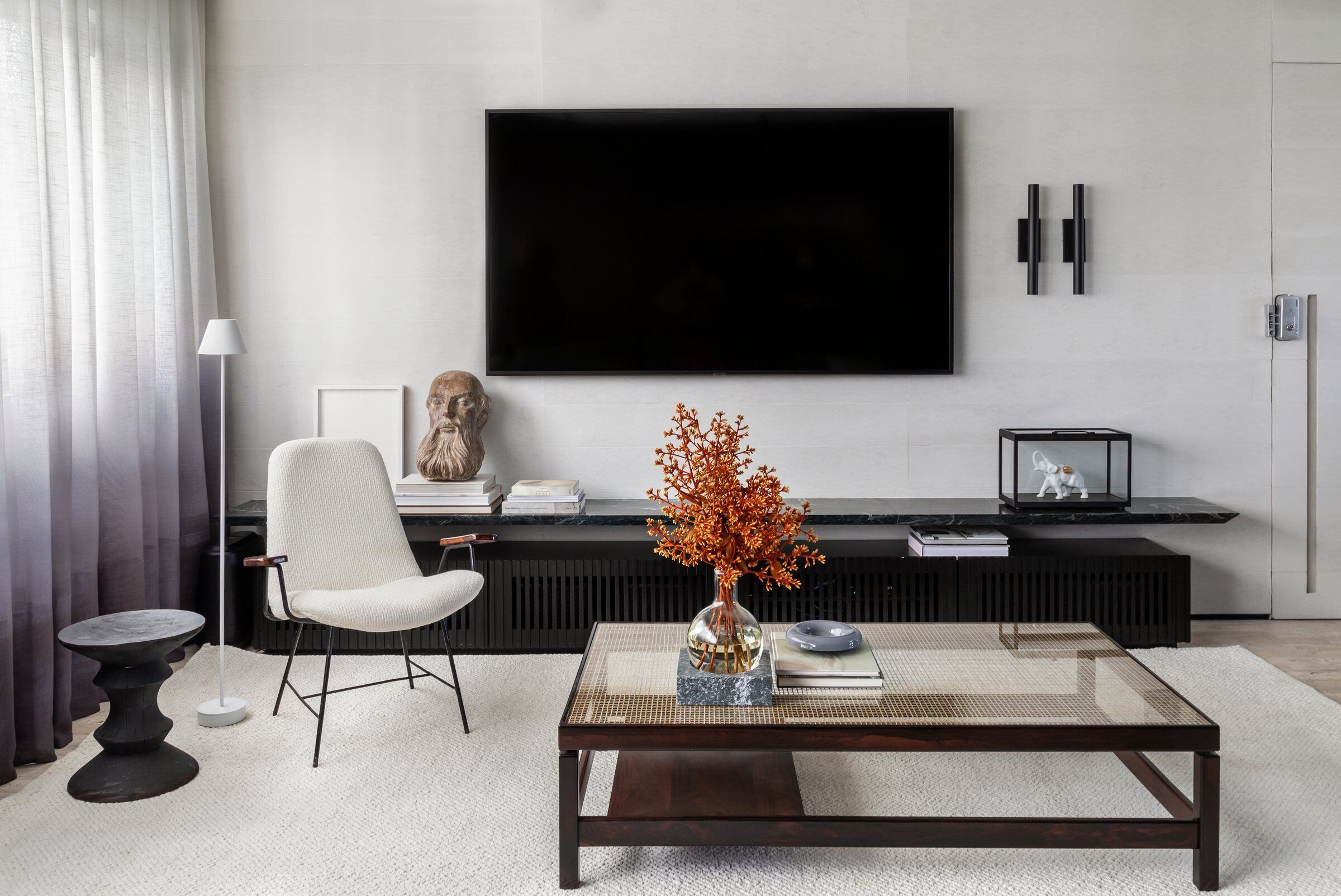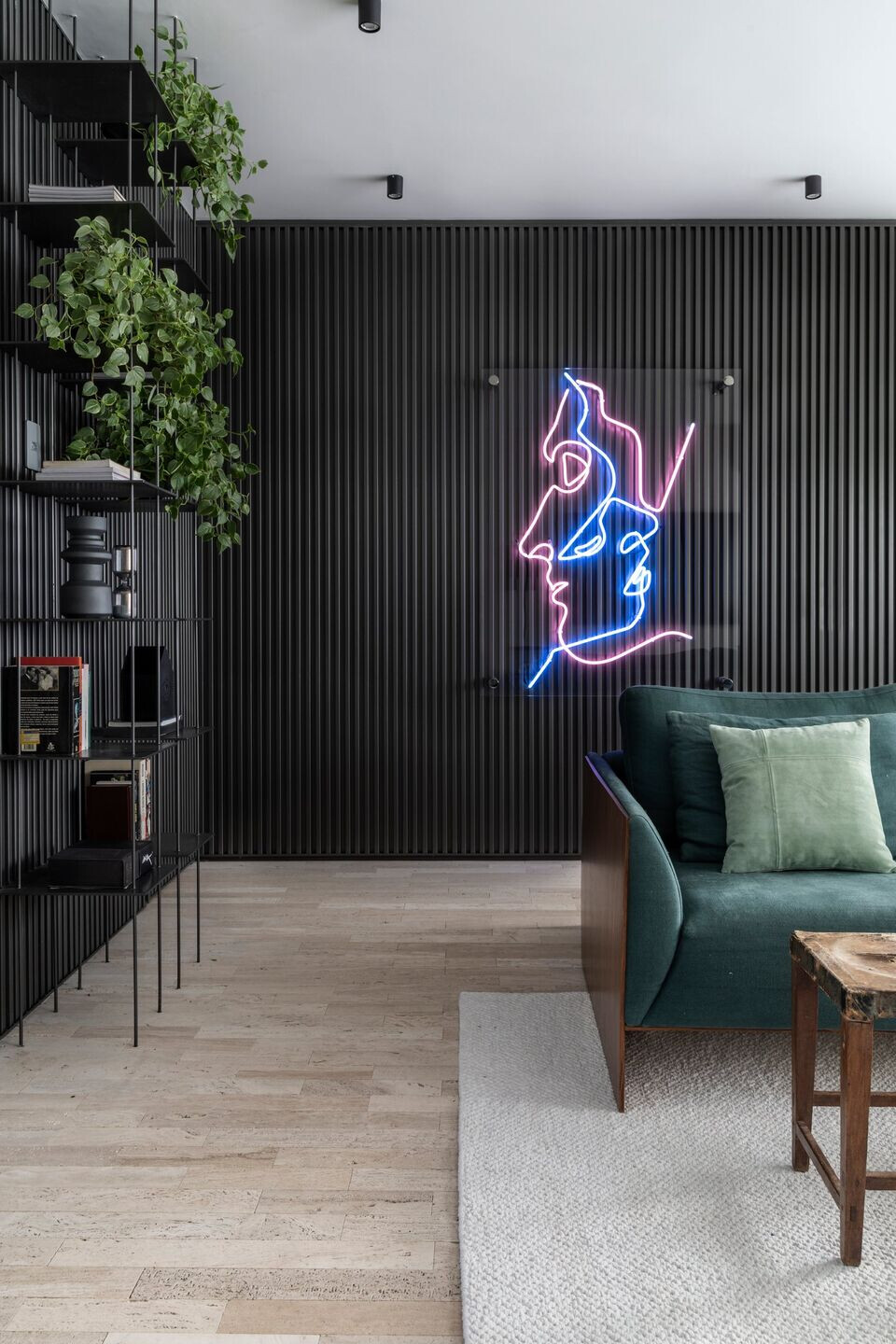 The entire floor was covered with Navona travertine marble blocks. With this same type of marble we made the kitchen and bathroom countertops, bringing unity and uniformity to finishes and materials. The use of a curtain in a gradient tone, added to a good selection of national design pieces and a sofa in a dark green tone, guarantees a balanced and youthful atmosphere for the place.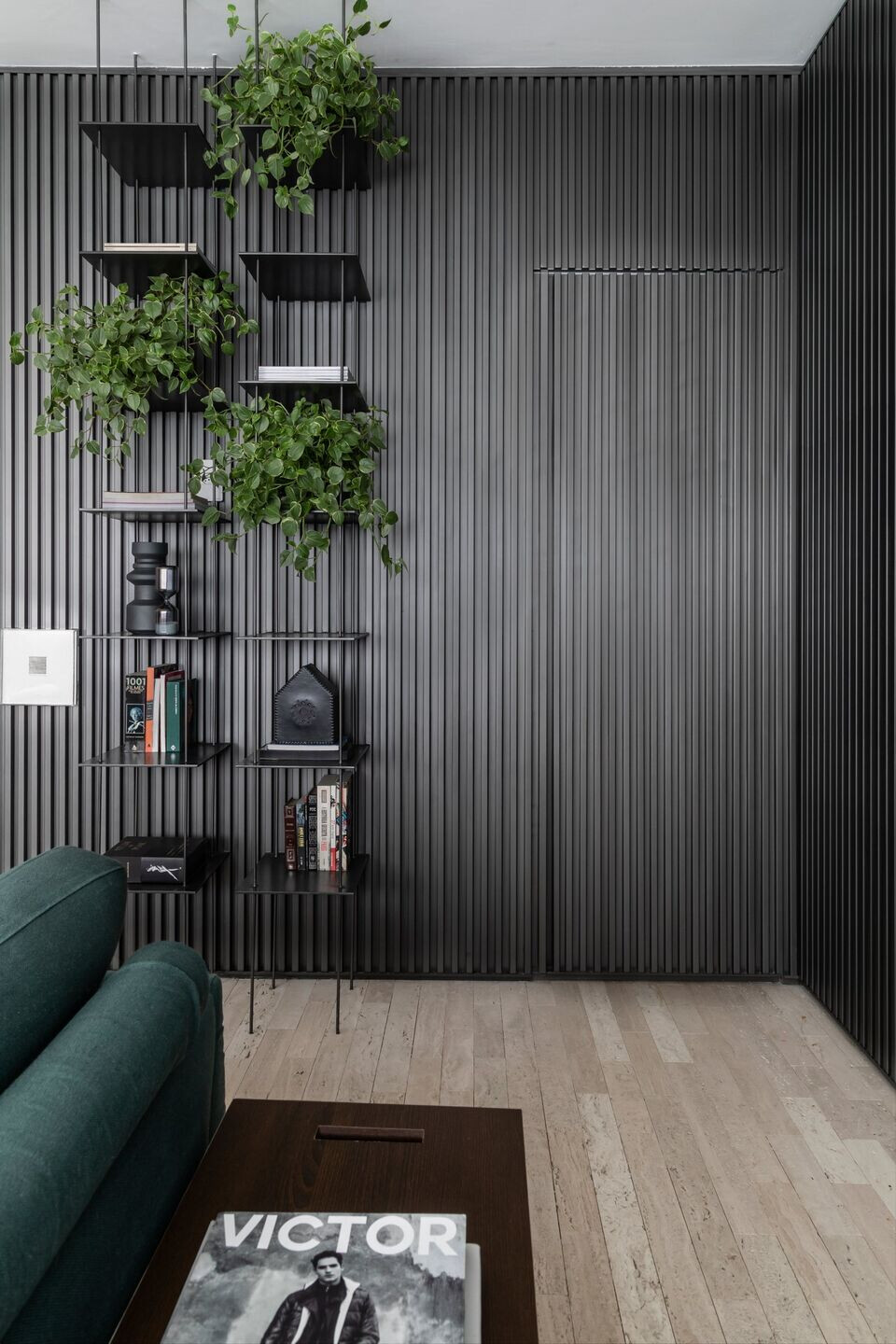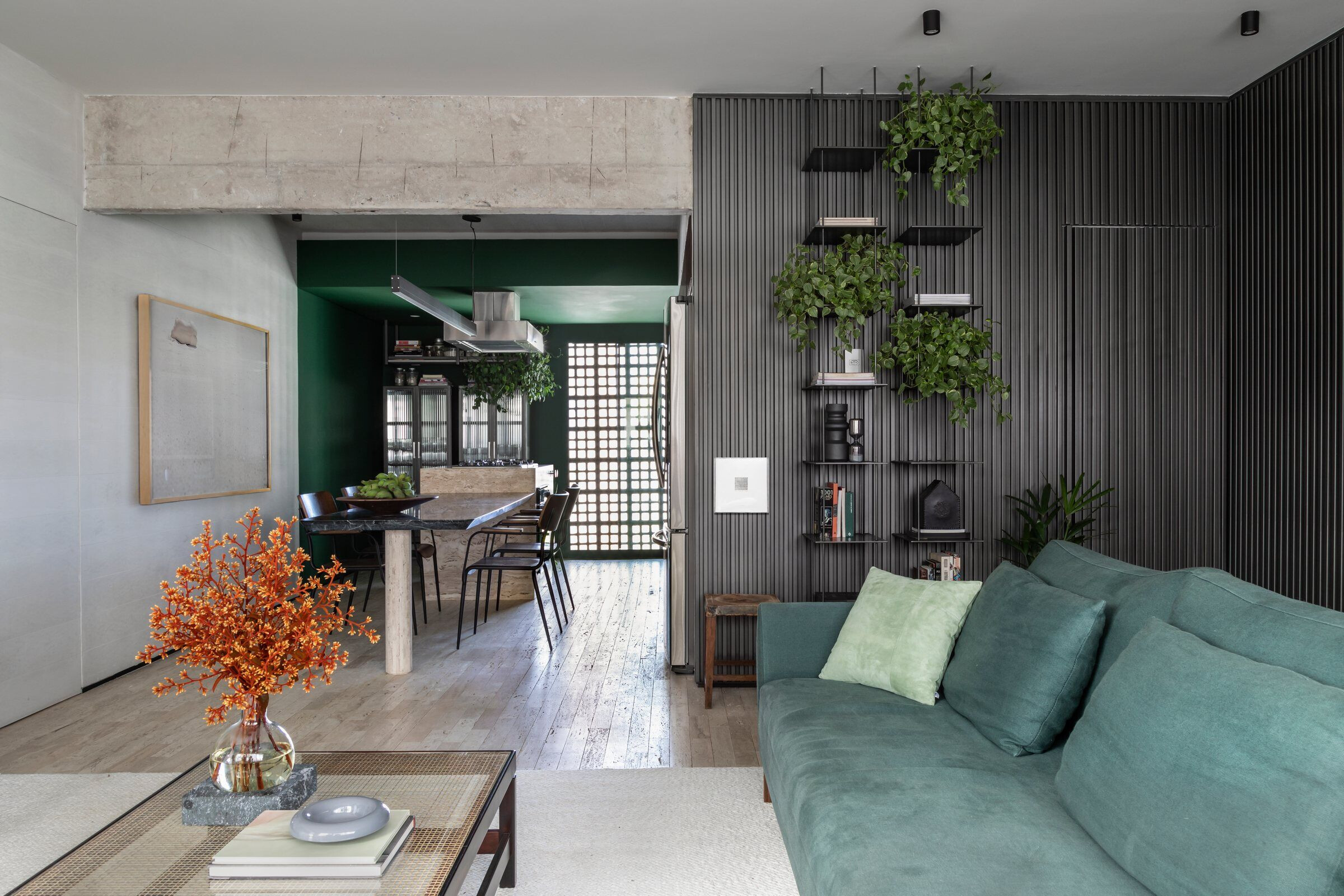 The base of the bed was also executed in marble. Its stone headboard received fabric pillows to make the room more cozy. The bedside tables, wall joinery panel and blinds were executed in a dark tone of wood to make the project more sophisticated.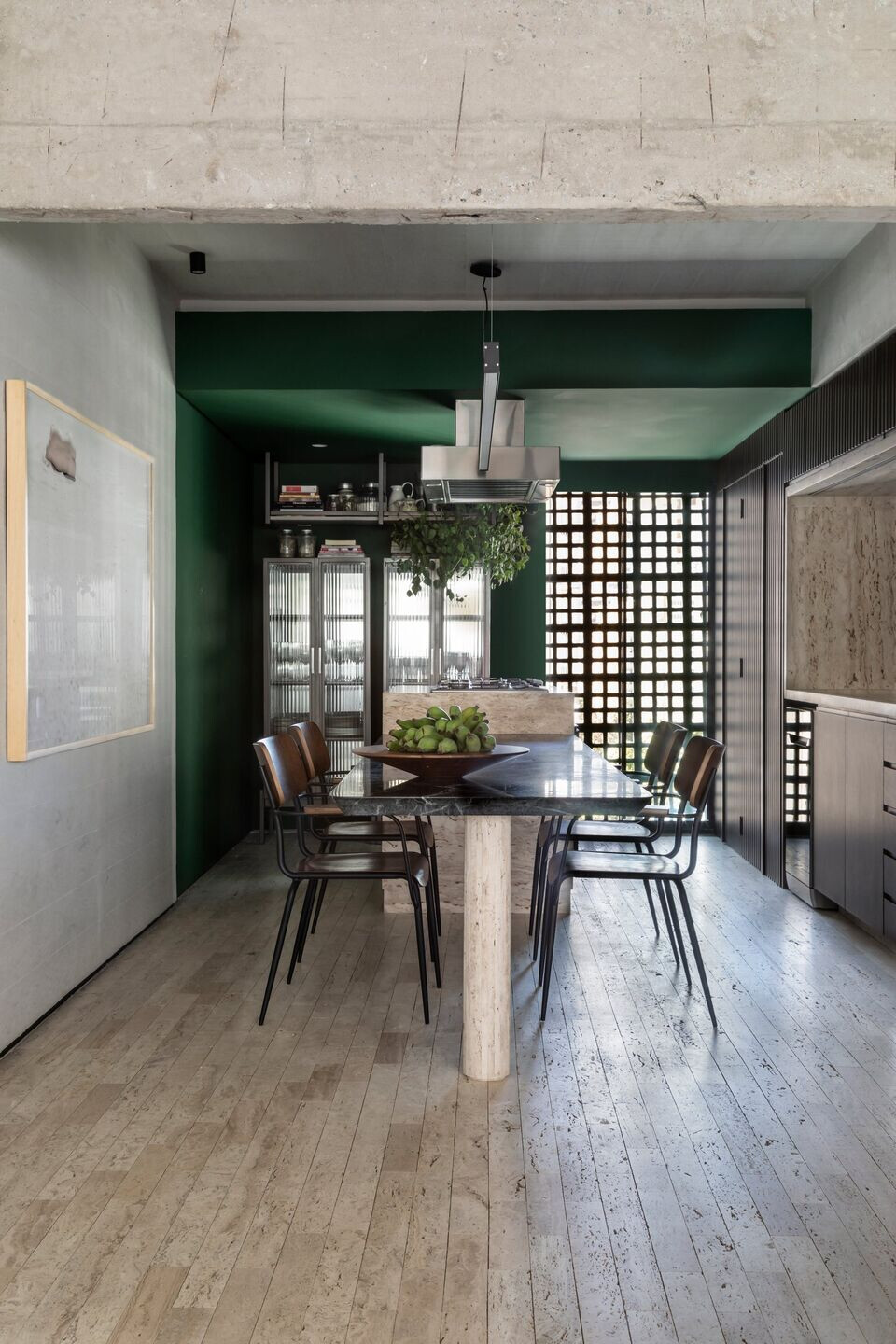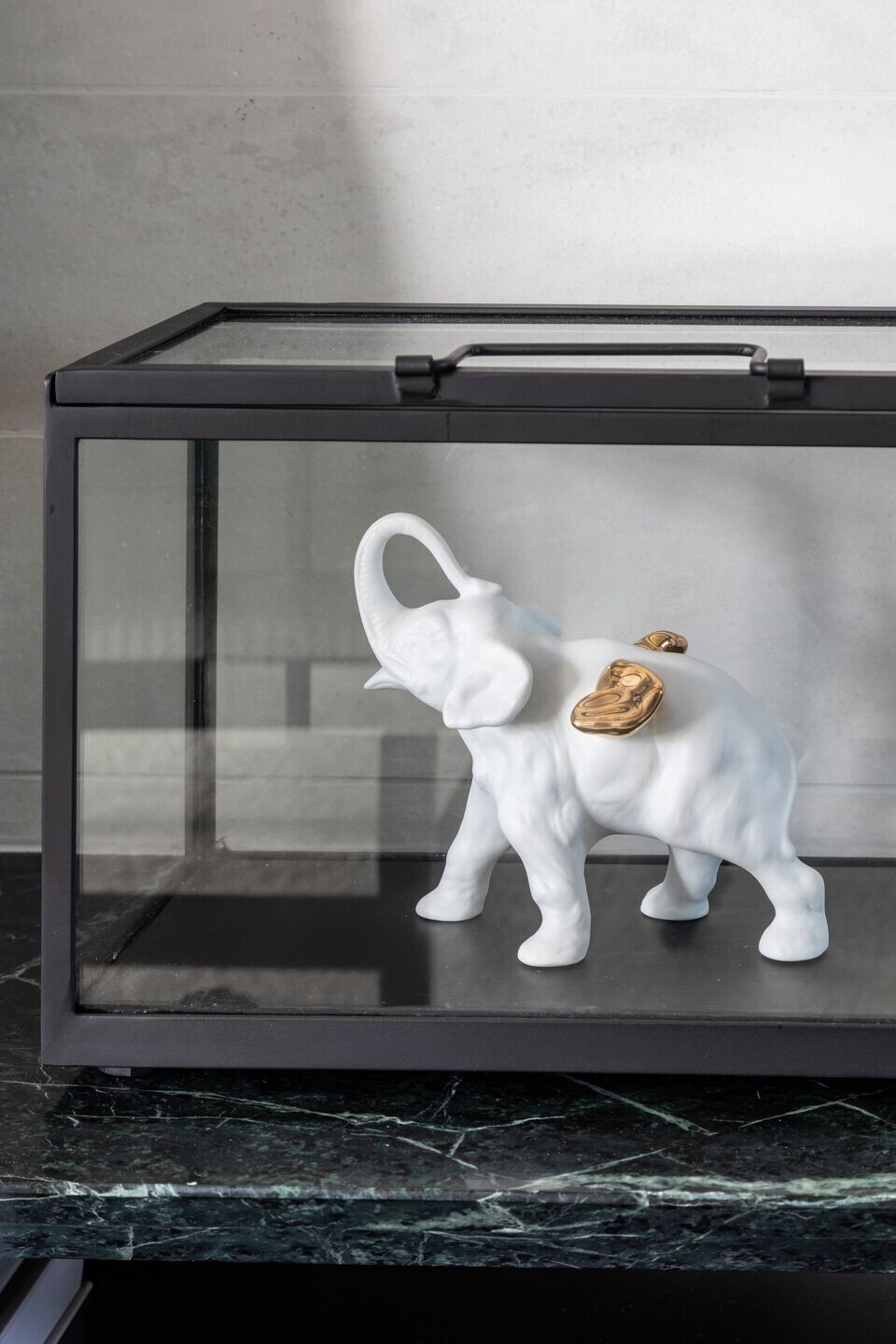 Team:
Architect: Renato Mendonça Arquitetura
Other participants: Julia Módolo (architect), Aldi Flosi (set designer)
Photography: Evelyn Müller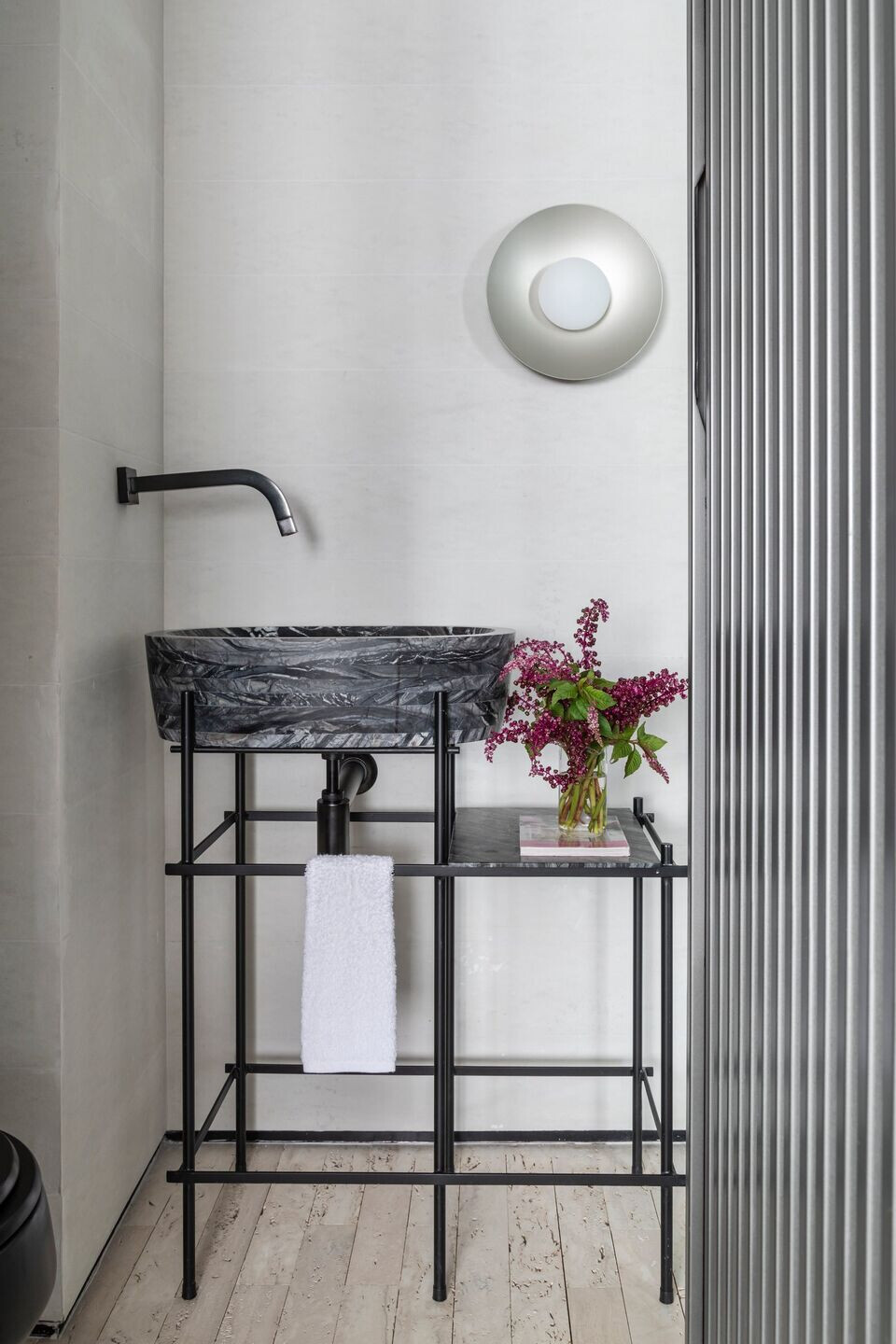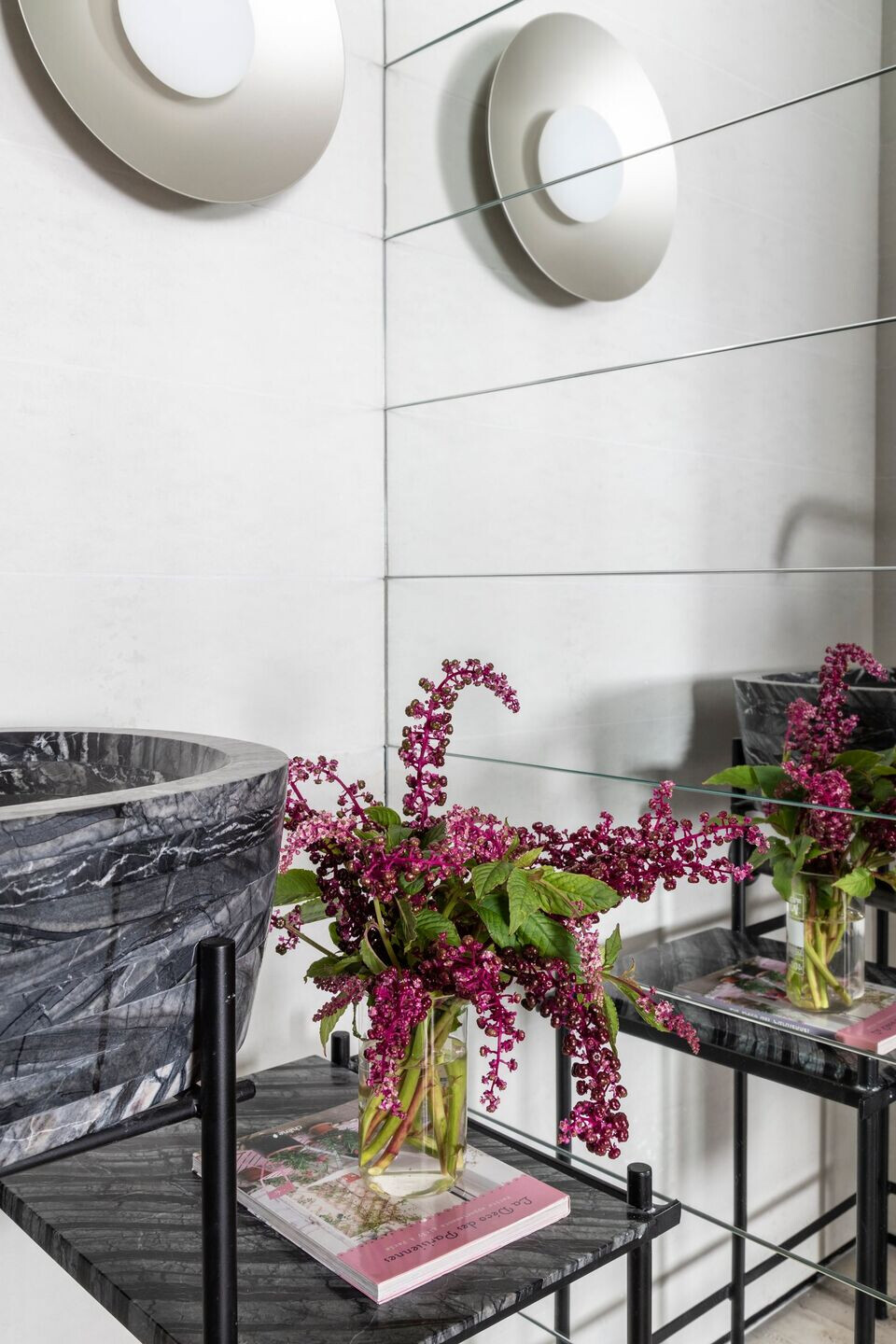 Material Used:
1. Couch: Breton Store
2. Rugs: Dom Daqui Rugs
3. Bedding: Códex Home
4. Center table: Teo Store
5. White Armchair: Teo Store
6. Carpentry cabinets: Via Madeira
7. Curtains: A Morada / Amorim
8. Marbles: Pérola Mármores