Workitect has created the new layout and design for the Milan headquarter of the worldwide company Epta Group.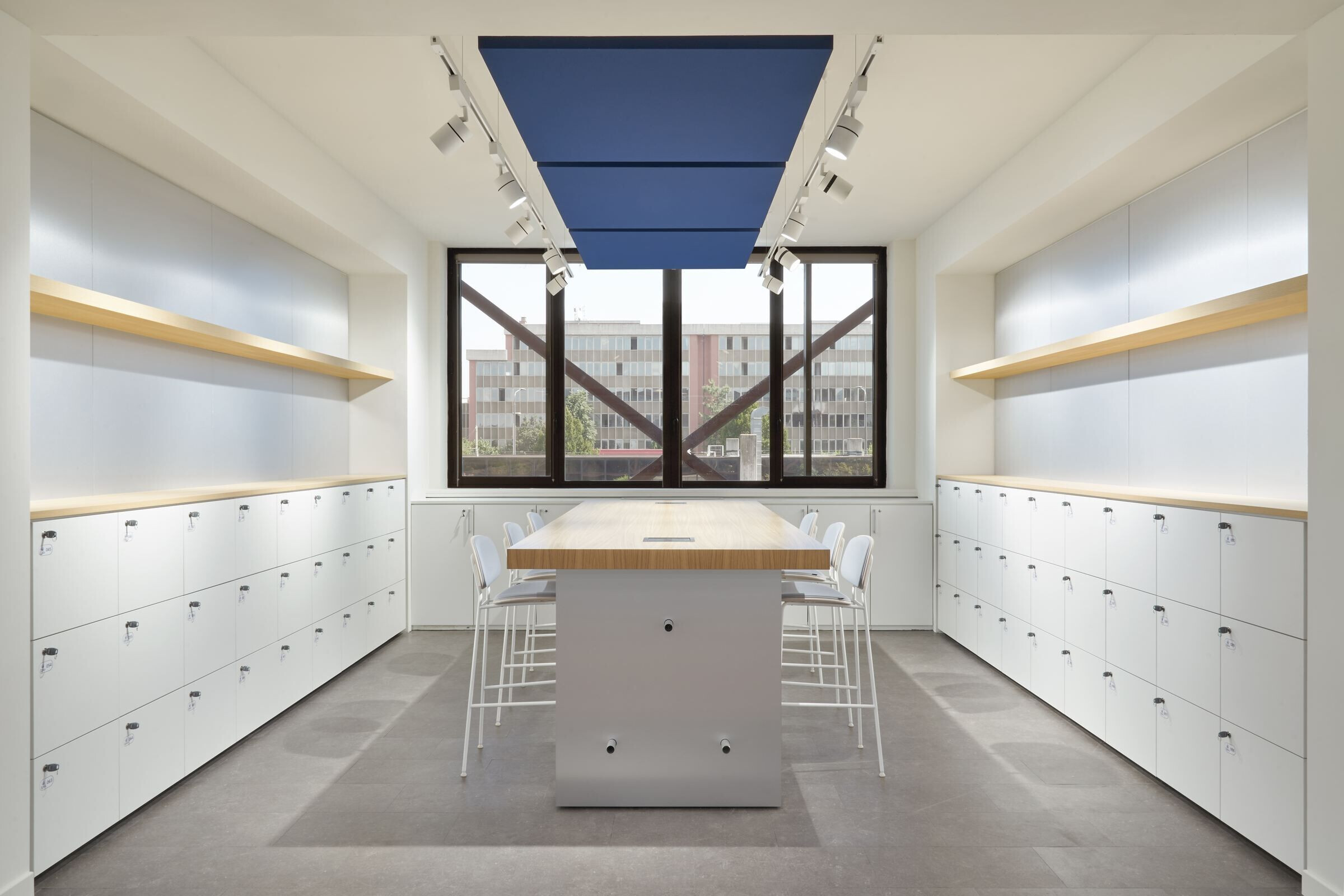 Following the introduction of the Smart Working Plan, Epta decided to boost its change management journey which has started in 2019 and opted for a new office layout of the Milan headquarter. Their needs were to create places able to make the company more attractive to new employees, and at the same time to increase the engagement and retention of the current team.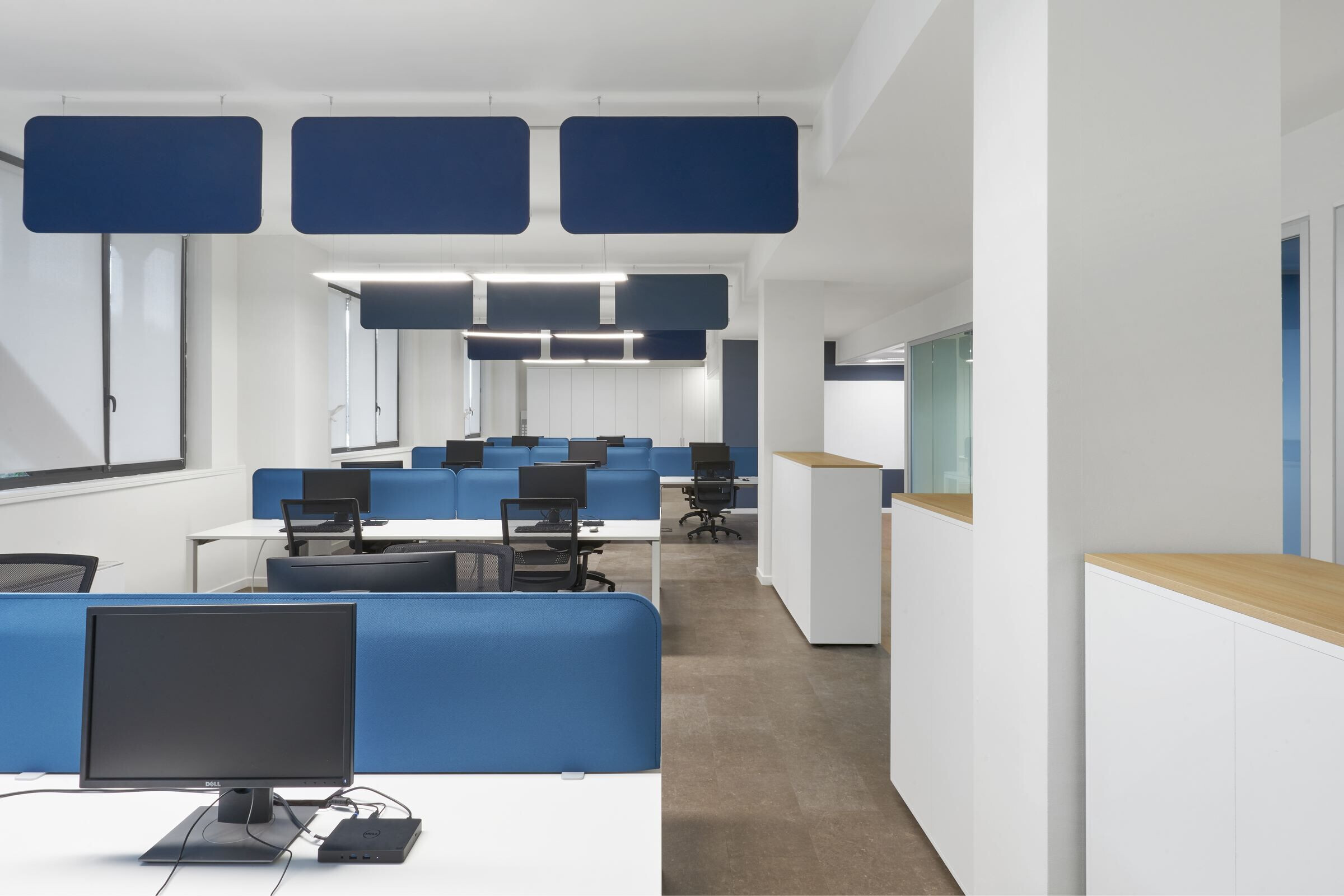 Through our work, Epta resized its spaces and introduced a desk sharing policy. Various furniture) already present (such as chairs and desks) have been reused to optimize the costs. The new office layout, characterized by a long hallway and many different closed offices, is now more dynamic and focused on employees' needs.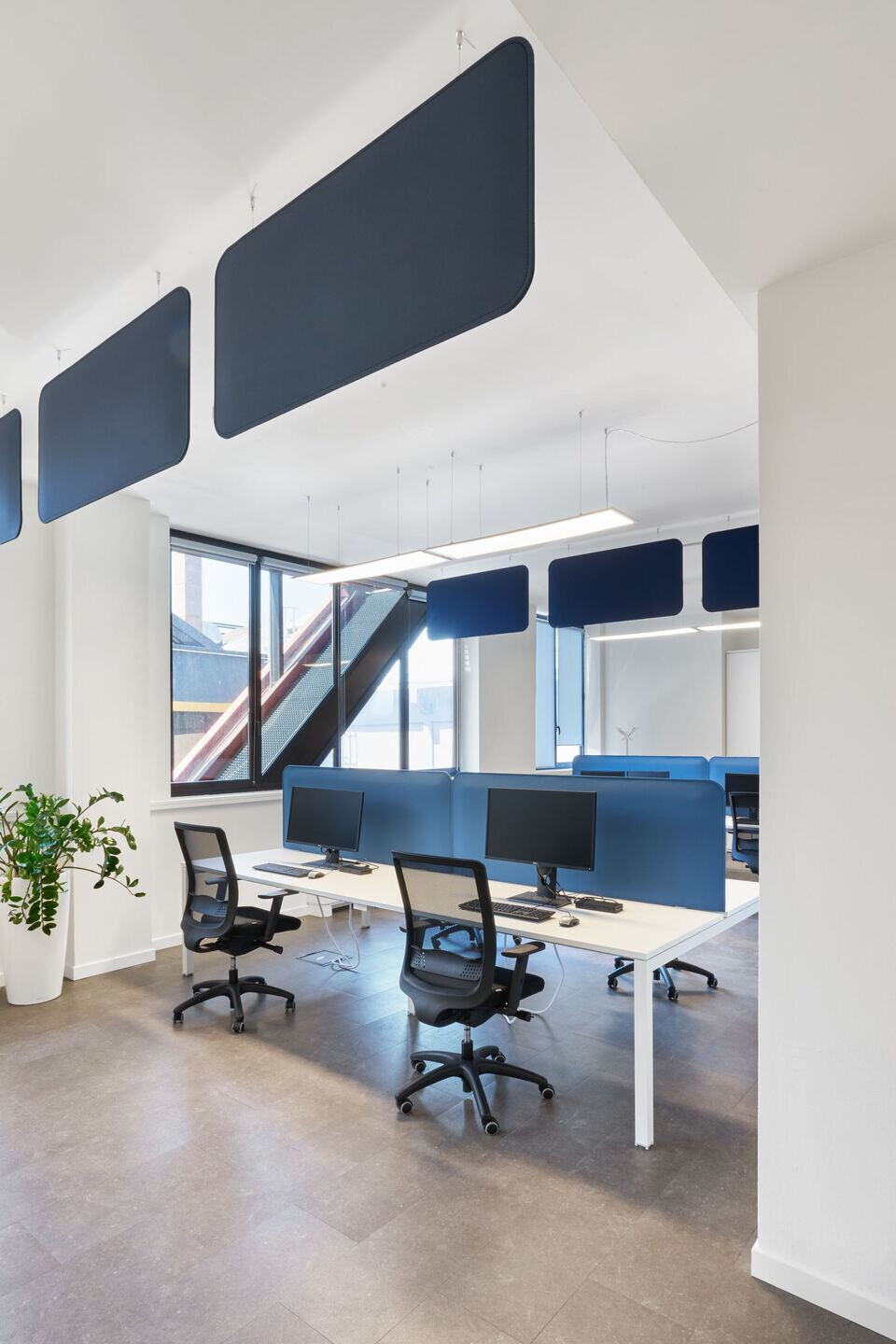 The reception became a touchdown area equipped with various lockers available to the team for personal use. We created several areas to assist with cross-functional work, and we introduced 1-to-1 meeting rooms and phone booths. We installed more sound-absorbing elements on the ceiling and walls to enhance the comfort.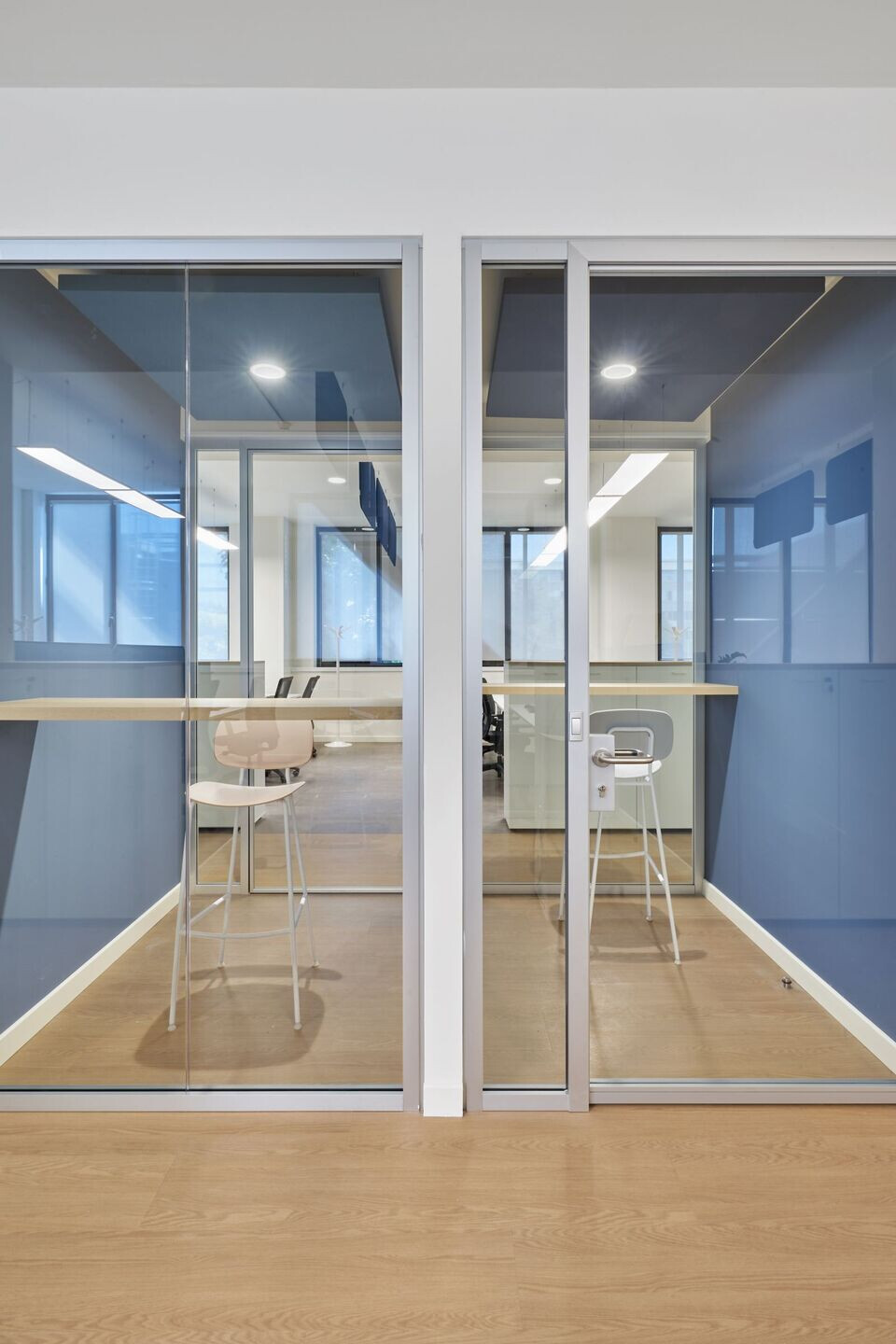 Epta's new office encourages the movement, interaction, and sharing of ideas.; it focuses on the activity-based-working method, which believes that individuals need to carry out their tasks in different work settings.
Material Used:
1. Flooring: LVT, iD Inspiration Loose-lay, Tarkett
2. Interior lighting: Spotlight and suspension lamp, Reggiani
3. Interior furniture:
- President Office:
Desk, sideboards and meeting table by ICF
Aeron and Setu chairs by Herman Miller
- Project Area
Se:lab tableboard by Sedus
- Board Room
Mastermind fold by Sedus
- Area Break
Mosus Benches by Pedrali
4. Other furnitures:
Chairs and stools Tondina Pop by Infiniti Design
Lockers and cabinets by LAS