Expedia® CruiseShipCenters® is North America's largest travel agency franchise, with a network of over 200 independently-owned retail locations and more than 4,000 Vacation Consultants. Years of continuous growth called for a larger, more contemporary corporate headquarters. The company enlisted the services of world-renowned architectural firm Gensler to fulfill its design objectives. The result is a new 28,497 sq. ft. facility featuring a predominantly nautical theme that reflects the company's core product offering.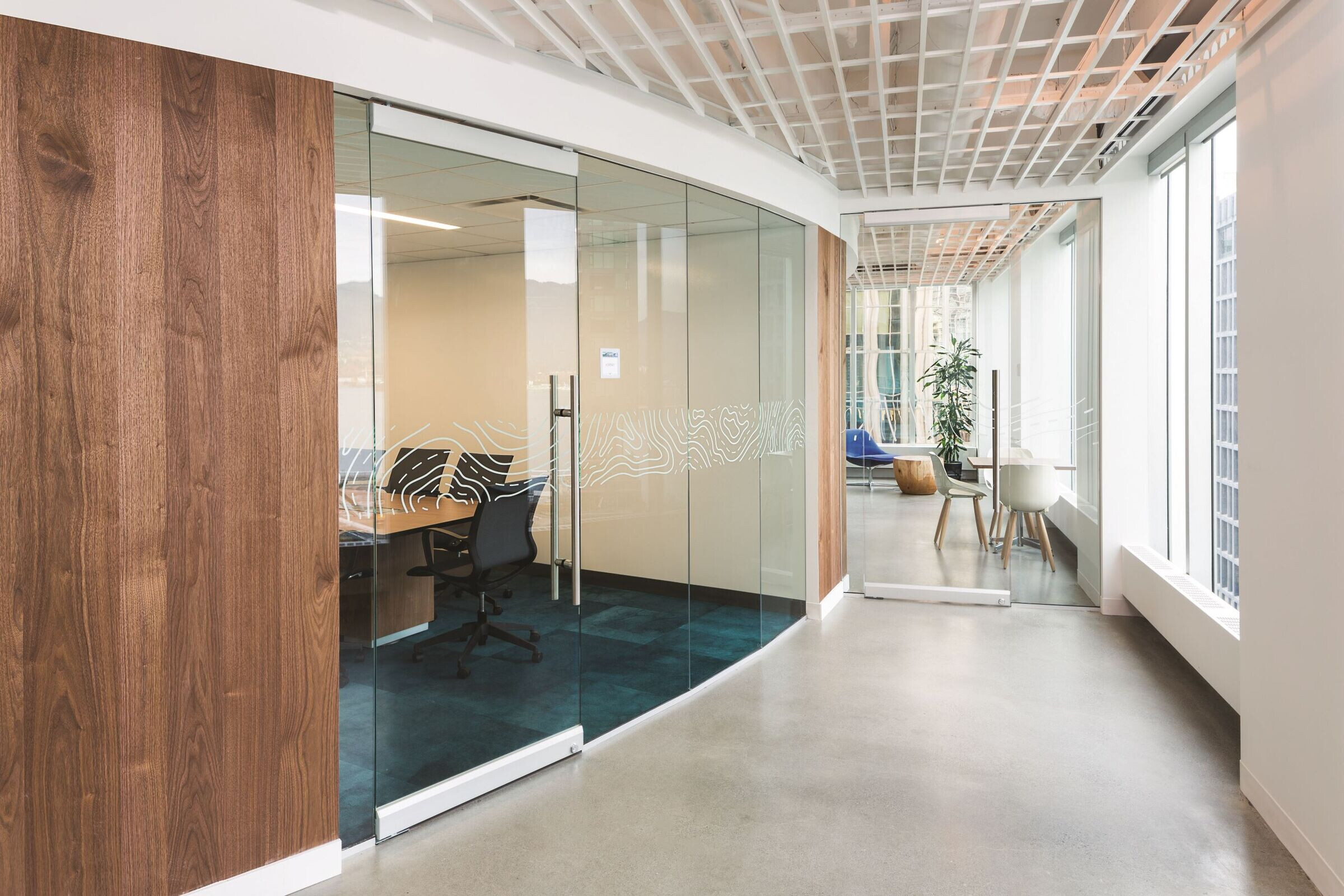 An open, collaborative environment was key when it came to the interior layout. To accomplish this, Gensler designed the space with several glass-wall office systems.

Designated conference rooms feature CRL's 487 Series with Integrated Slider. As the name states, it comes equipped with a unique integrated top-hung sliding system that saves valuable floor space compared to conventional pivoting systems. In addition, fully-framed doors increase durability and soundproofing capabilities. A narrow 1-1/2" face trim promotes natural light diffusion while simultaneously providing expansive visuals due to its thin profile.

Other areas of the interior incorporate CRL's Cascade Frameless Glass Wall System. The system features slim patch fittings that provide an uninterrupted all-glass aesthetic. This supports the open and collaborative design intent. Cascade utilizes durable polycarbonate dry joints that are 93% transparent, and resist fading and shrinkage.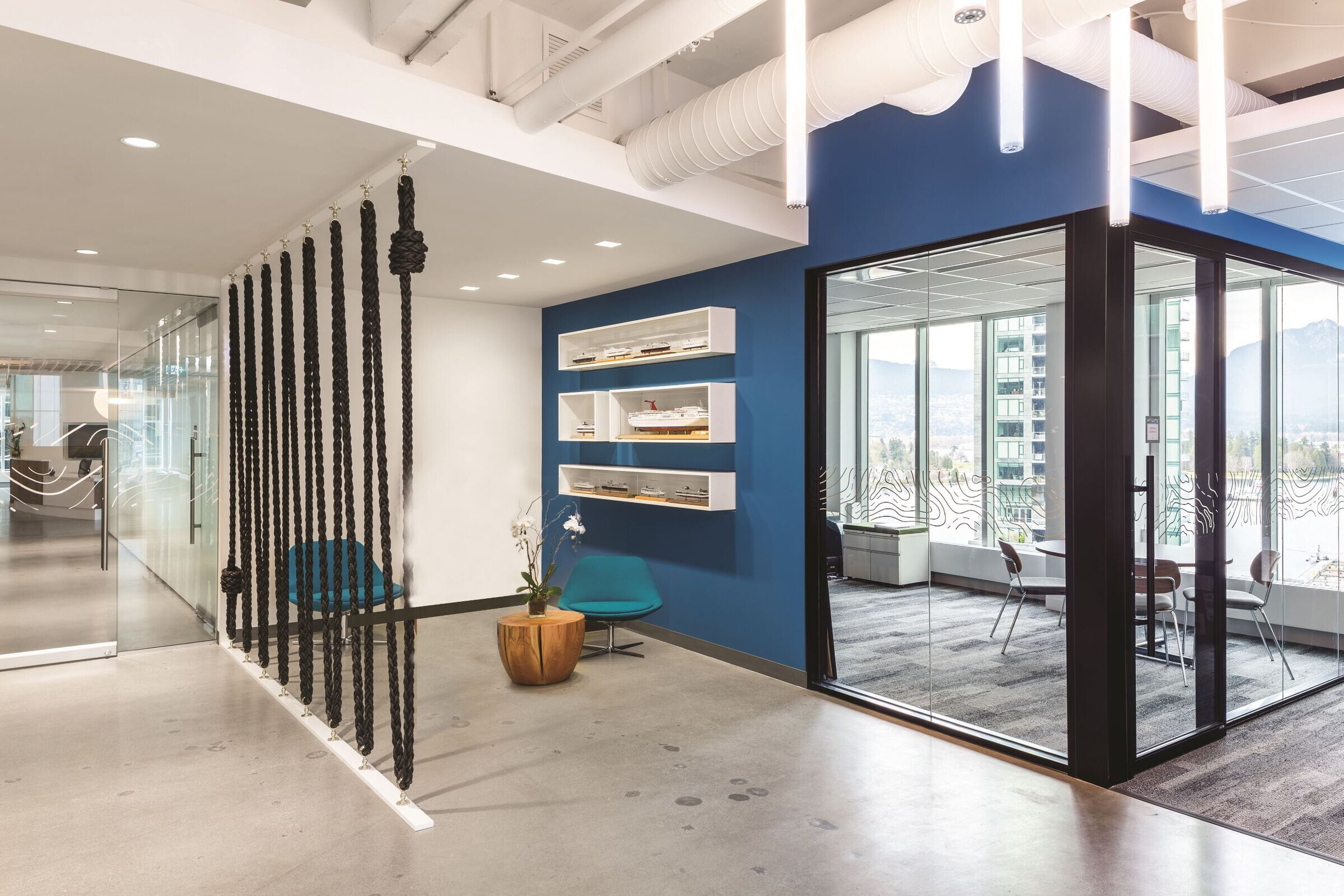 Completing the interior office partitions scheme is CRL's Clear View Frameless Glass Wall System. Clear View offers the same seamless aesthetics as the Cascade system, but with the addition of full-length, low-profile door rails in place of patch fittings. Clear View uses CRL's patented Wedge-Lock™ Dry Glaze System to secure glass panels and simplify door adjustment.

CRL has a long history of partnering with noteworthy companies to realize their architectural objectives. Working with Gensler and Expedia speaks to our reputation as a leader in aluminum glazing systems, and to our ability to provide high-quality solutions that are current and versatile.