451 Phillip Street was built in 1965 and originally served a purely industrial function. Throughout its 50 year history, it has housed several different businesses and undergone multiple additions and renovations. Most recently, the building has served as an office and light manufacturing facility for Blackberry.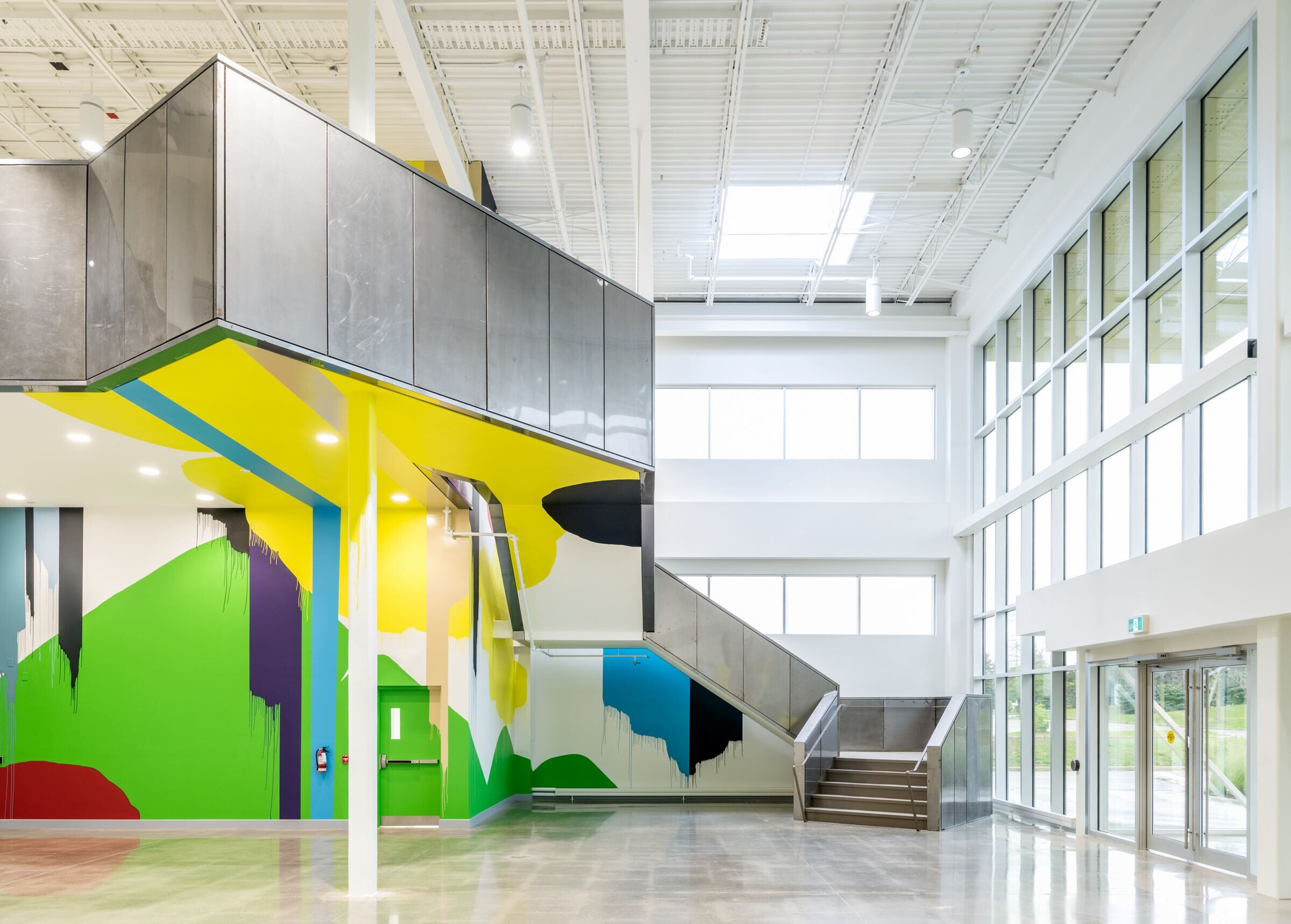 Our intention is to transform the vast, prosaic space into a series of light-filled, dynamic spaces that will foster interaction, collaboration, and creative thinking, thereby dramatically transforming the beige box into a bustling hub.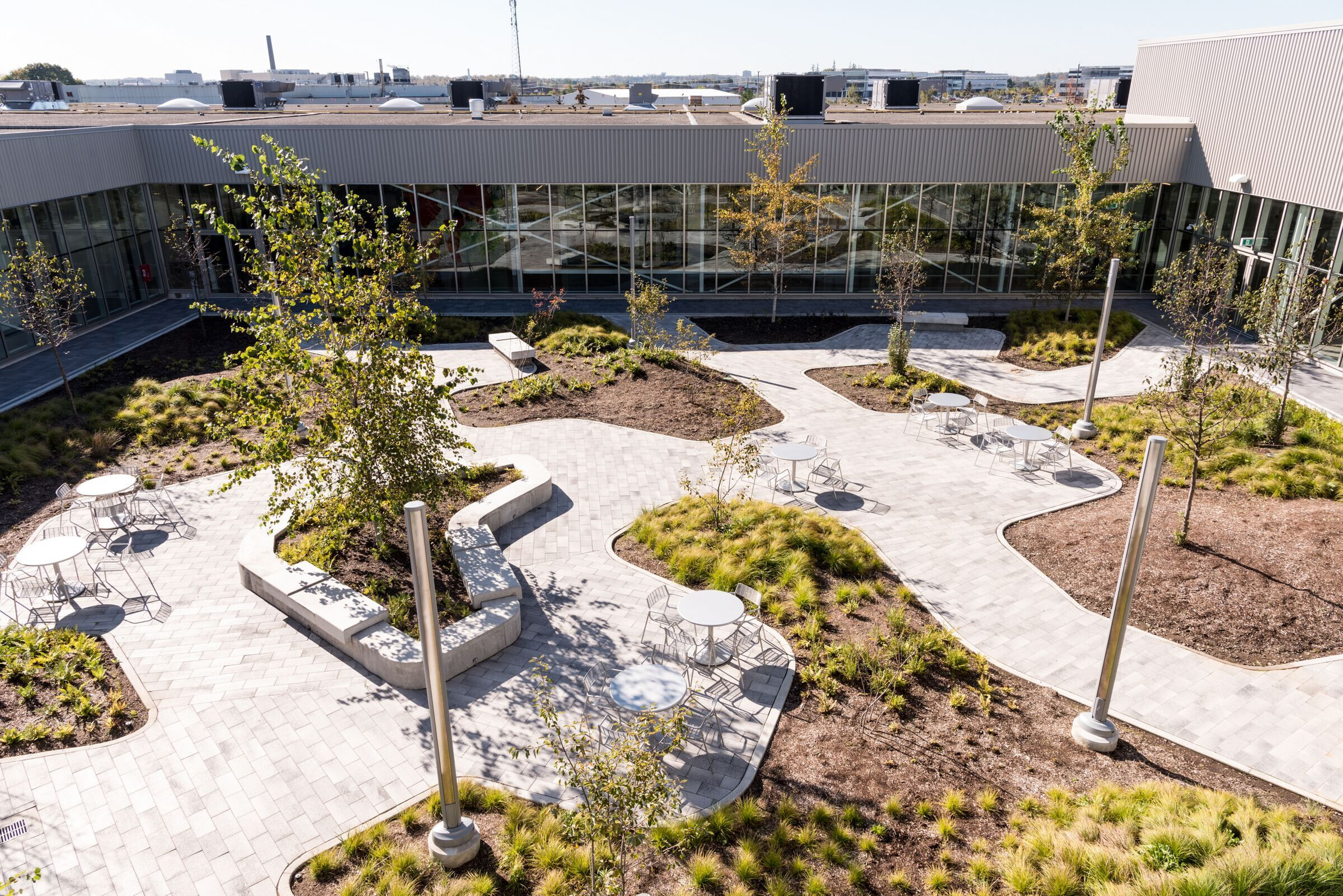 The building's proposed use shall remain largely business office, but where the existing space was for a single tenant, the proposed design shall be tailored for multi-tenant use. A main driver in the design approach has been to bring natural daylight into interior spaces through the introduction of a generous central courtyard, skylights, and additional glazing along the building's exterior.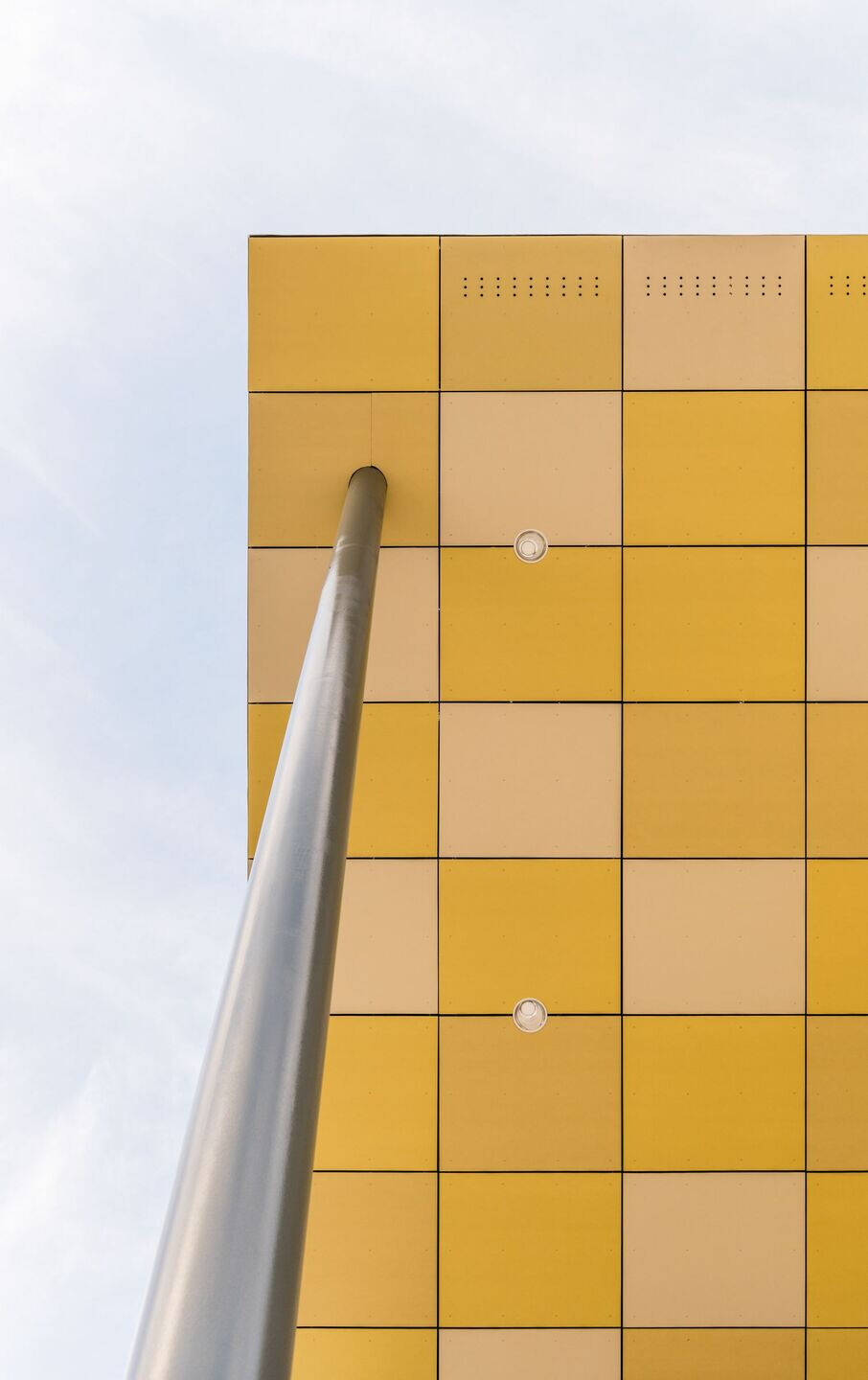 The main entrance addition, a bold design intervention on the northeast corner of the building is an eye-catching improvement facing onto Phillip St. A second equally prominent entrance addition on the southwest corner will clearly announce to rapid transit commuters that they've arrived.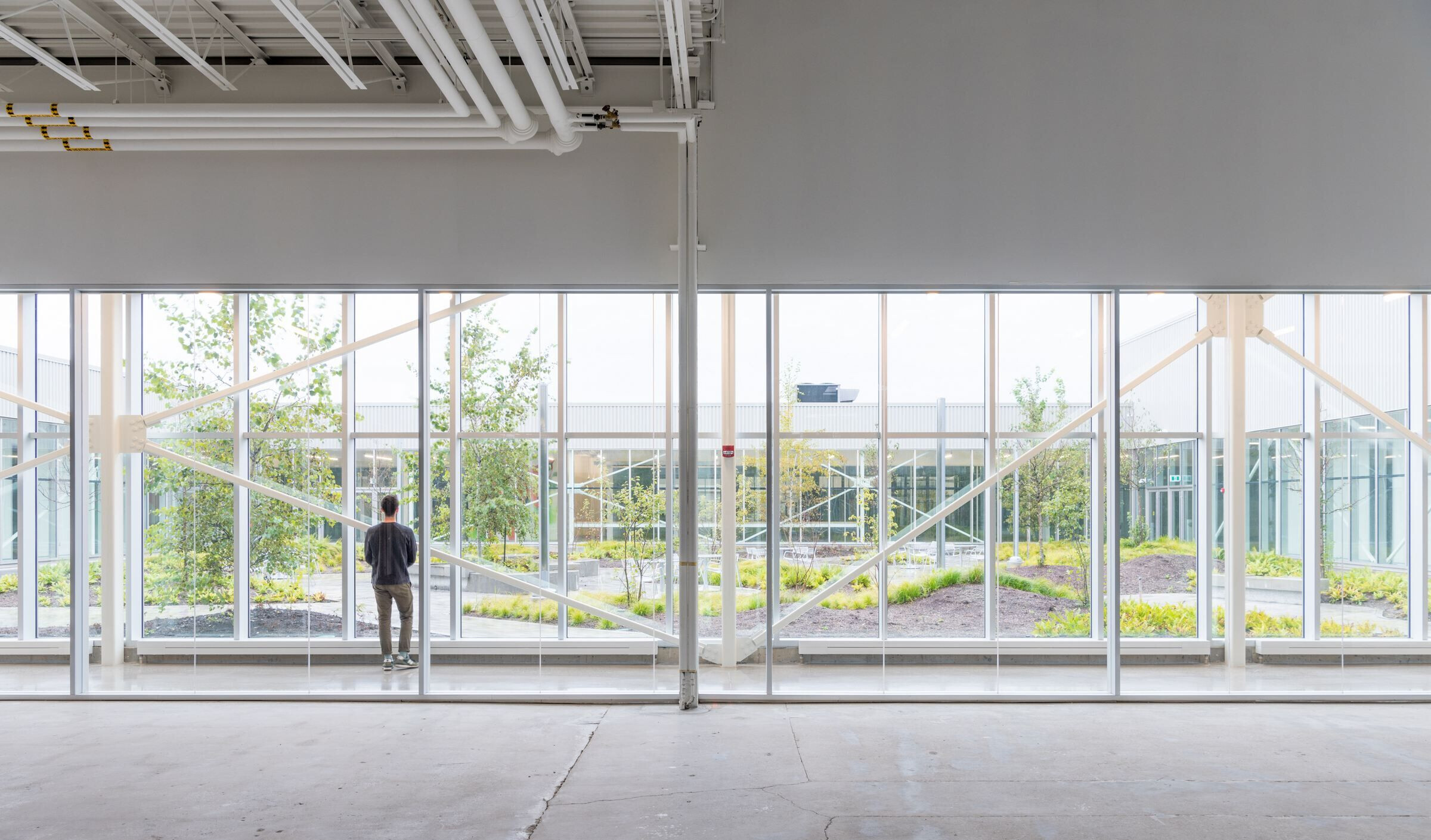 The proposed renovation aims to reinvigorate the currently vacant complex and activate the priorities highlighted in the City's Official Plan and Urban Design Manual.