One hour from Berlin takes place the Fichtenwaldhaus project, in the forest settlement of Beelitz - Fichtenwalde. Here, in close connection with the environment, a house consisting of two parts was designed.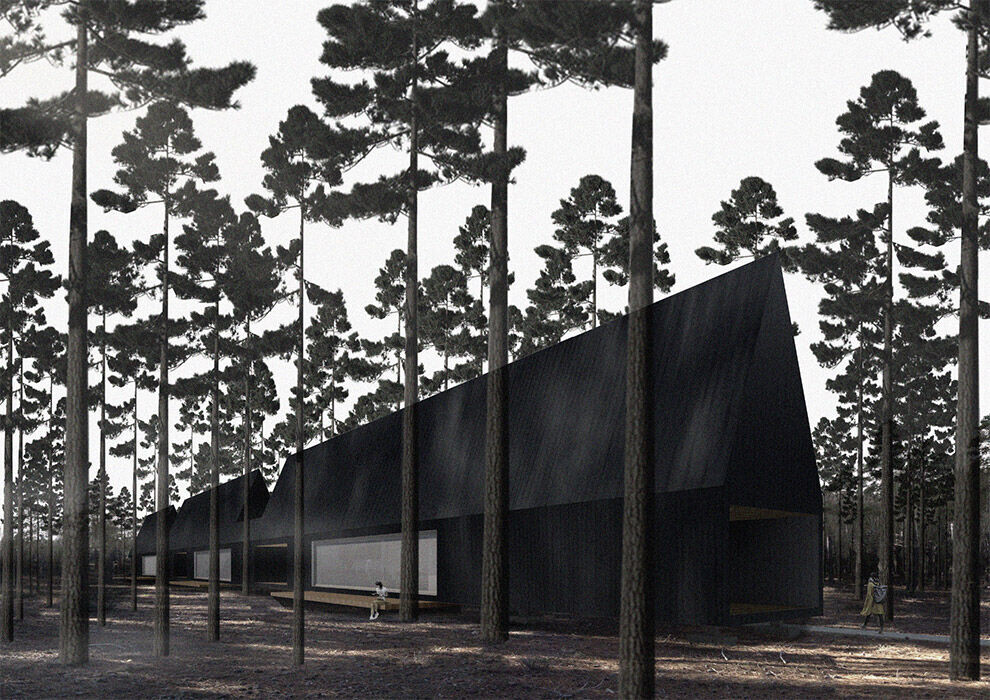 The peculiarity of the building site is decisive for the concept, as few trees as possible are to be felled out of respect for the natural environment. Therefore, the design is based exclusively on the linear form of a former path.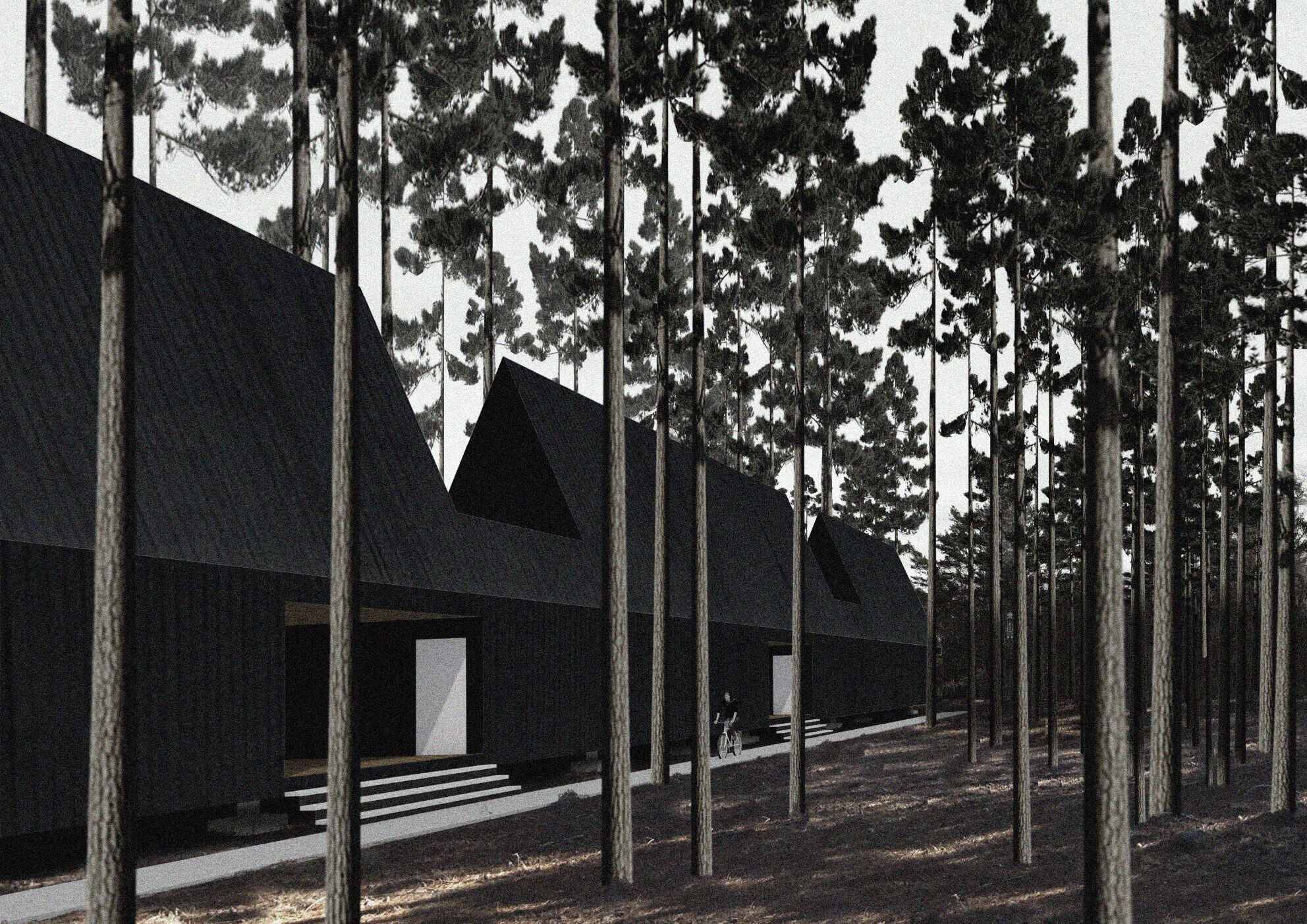 Thanks to the prefabricated wooden frame construction, the impact on the surrounding forest area and forest settlement is reduced to a minimum both during the construction phase and in the long term.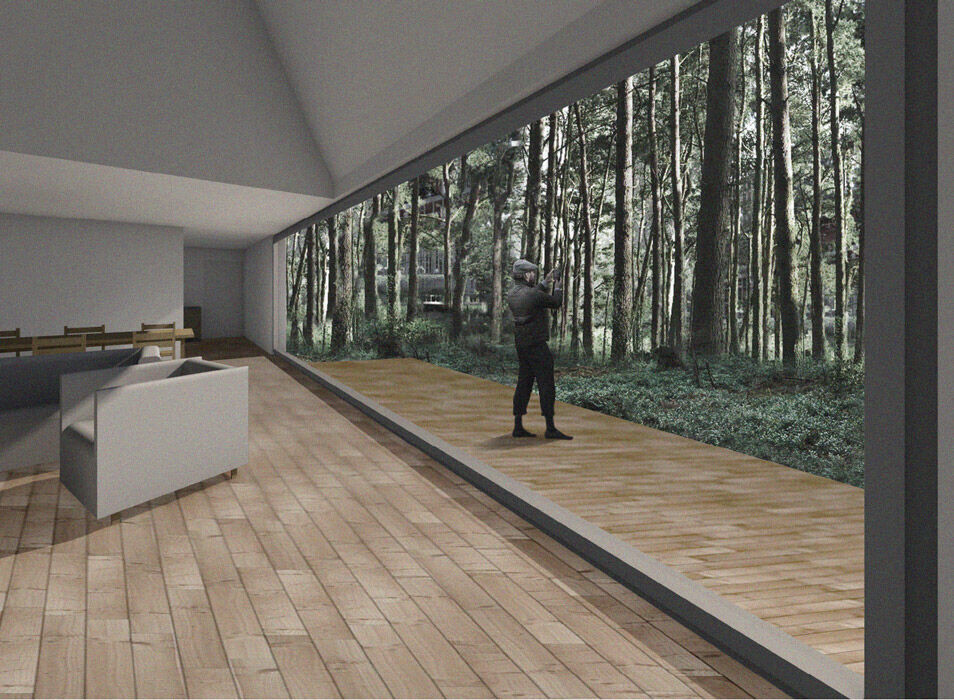 Due to the modularity, the construction time is simple and short, and the production of all components is low-emissive and resource-saving. The result is a two-storey nave with loggias and openings.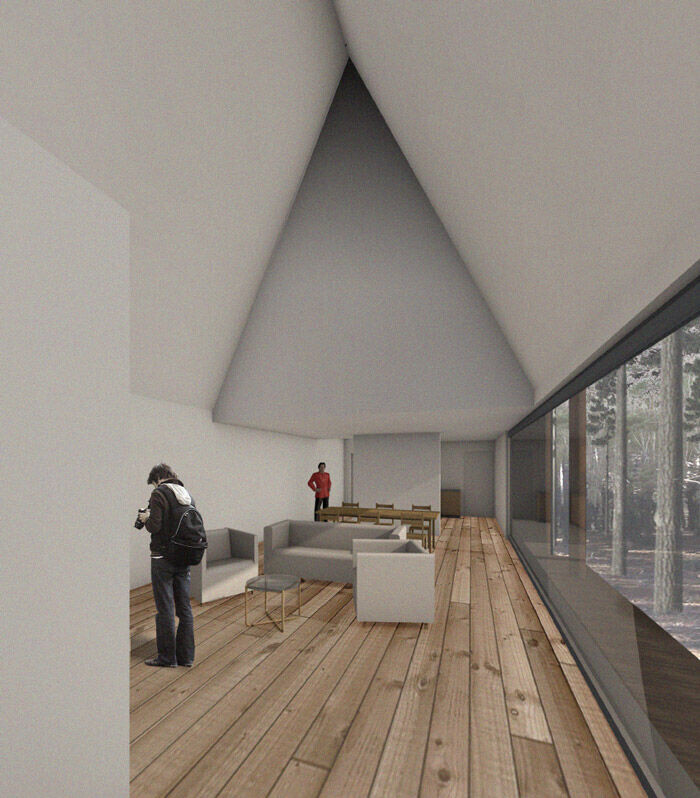 On the ground floor is the living area connected to the terraces immersed in nature. The upper floor is dedicated to sleep in privacy.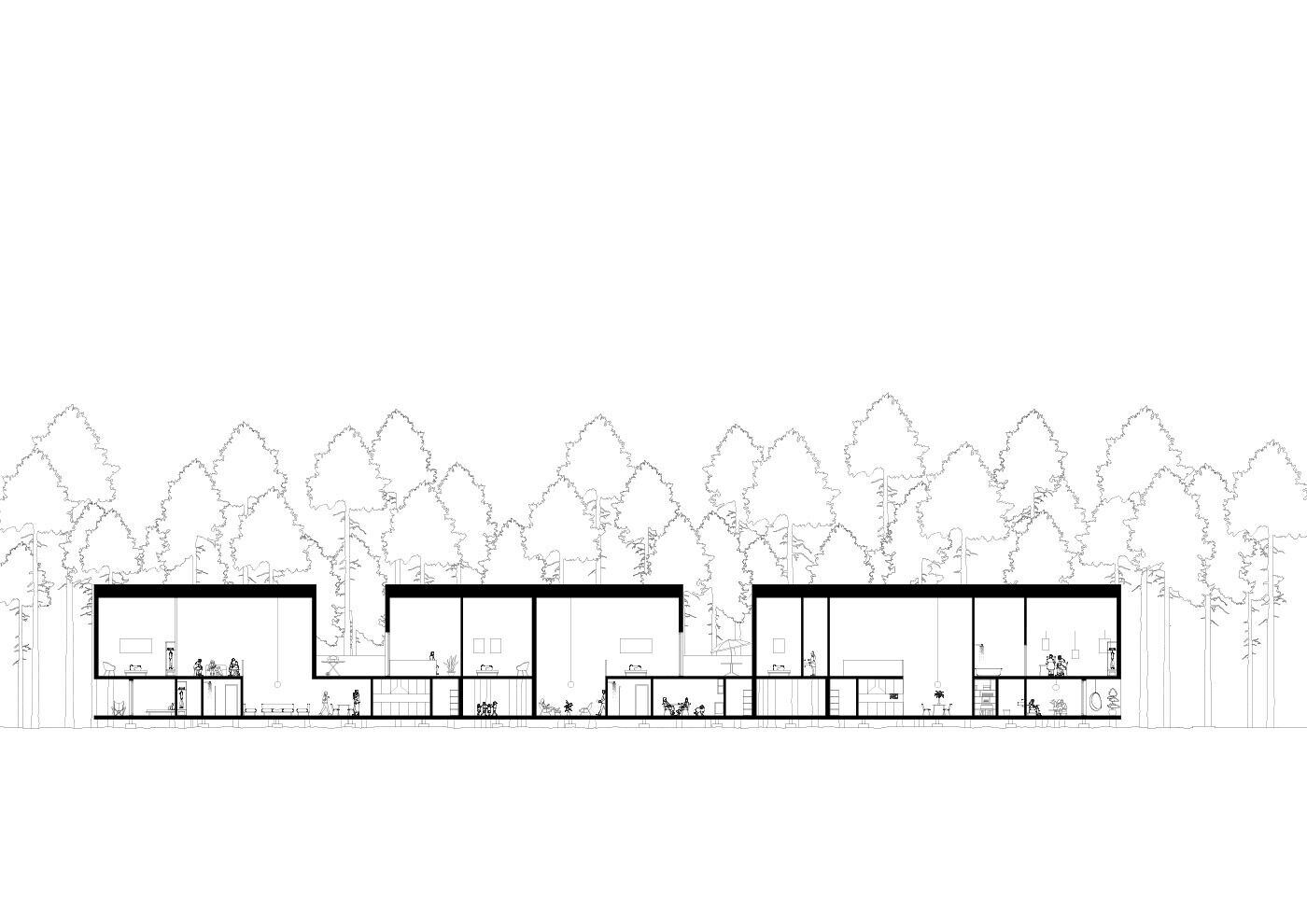 In the shade of the pines, the dark-toned wood of the facade allows the building to blend in with its surroundings, maintaining the status quo visually.