The interior design for Forward Space, a woman-owned Steelcase dealer, has a feminine edge which is layered throughout the space. Located in a warehouse space in the suburbs of Chicago, this showroom and office space is not what you'd expect upon walking through the front doors.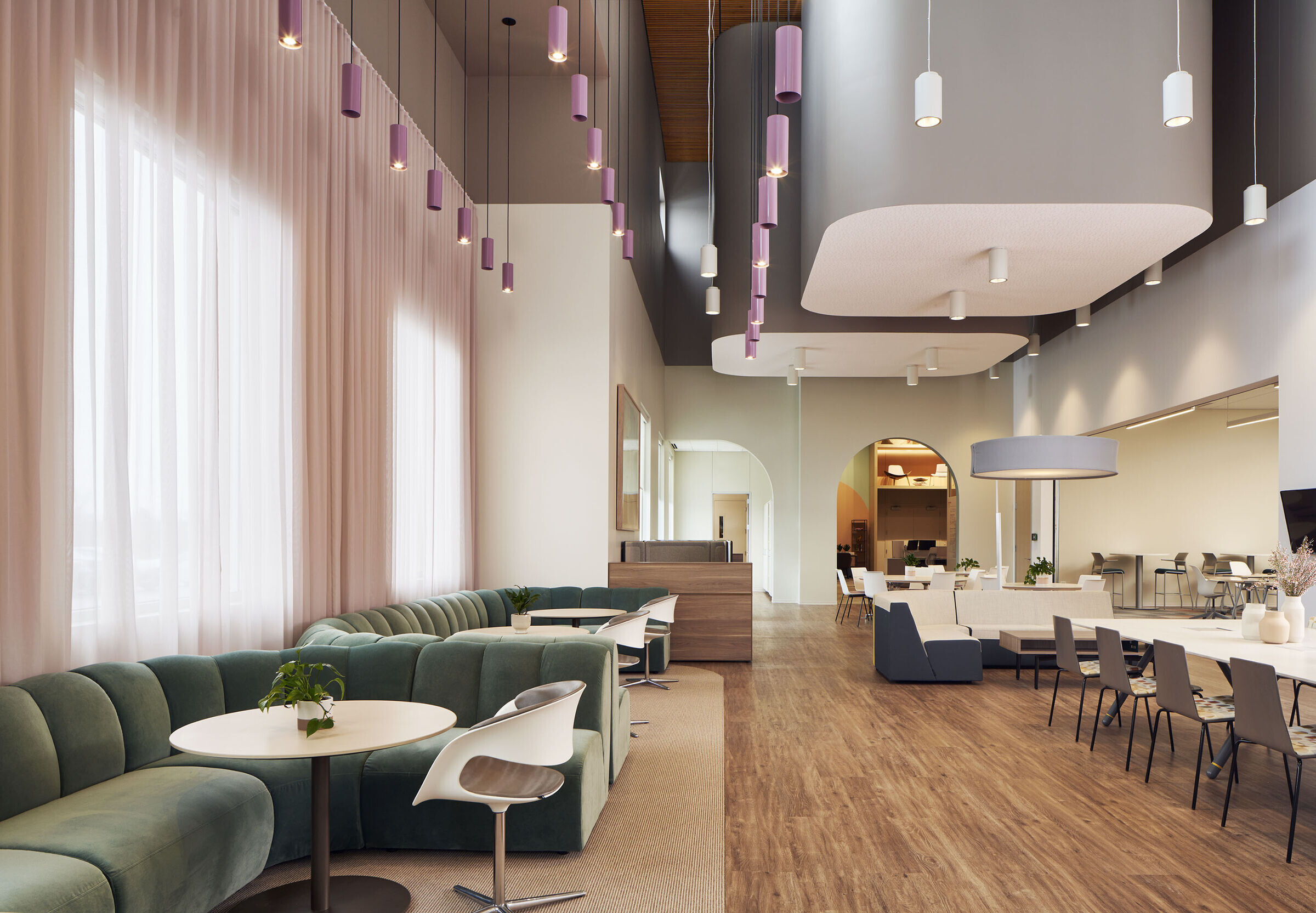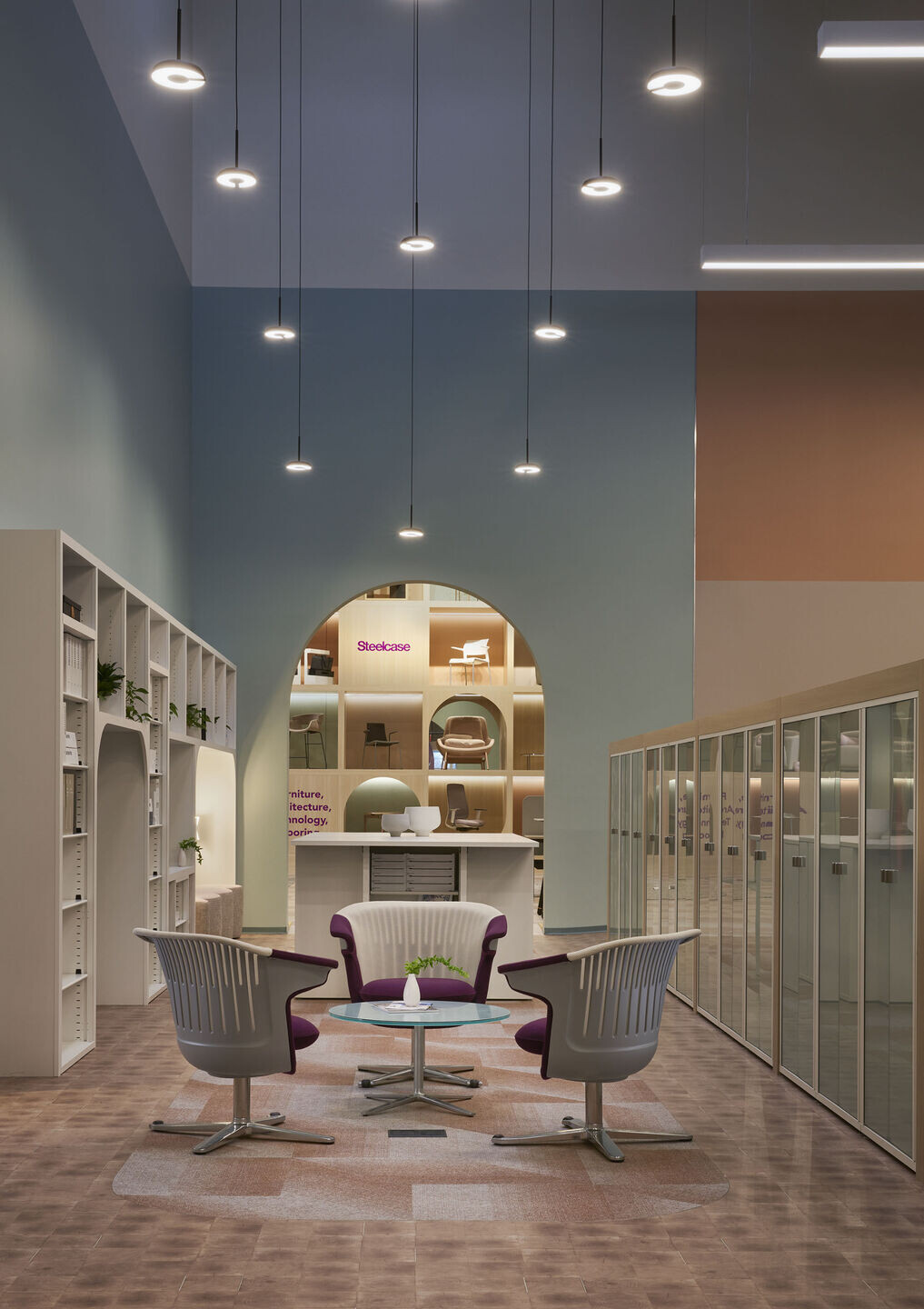 We were challenged to create a space that is trend forward and inspires designers within a suburban industrial park. We designed an entry space that takes advantage of the high warehouse ceilings, creating an impressive experience as a first impression. Large, voluminous ceiling elements were created to help make certain spaces more intimate.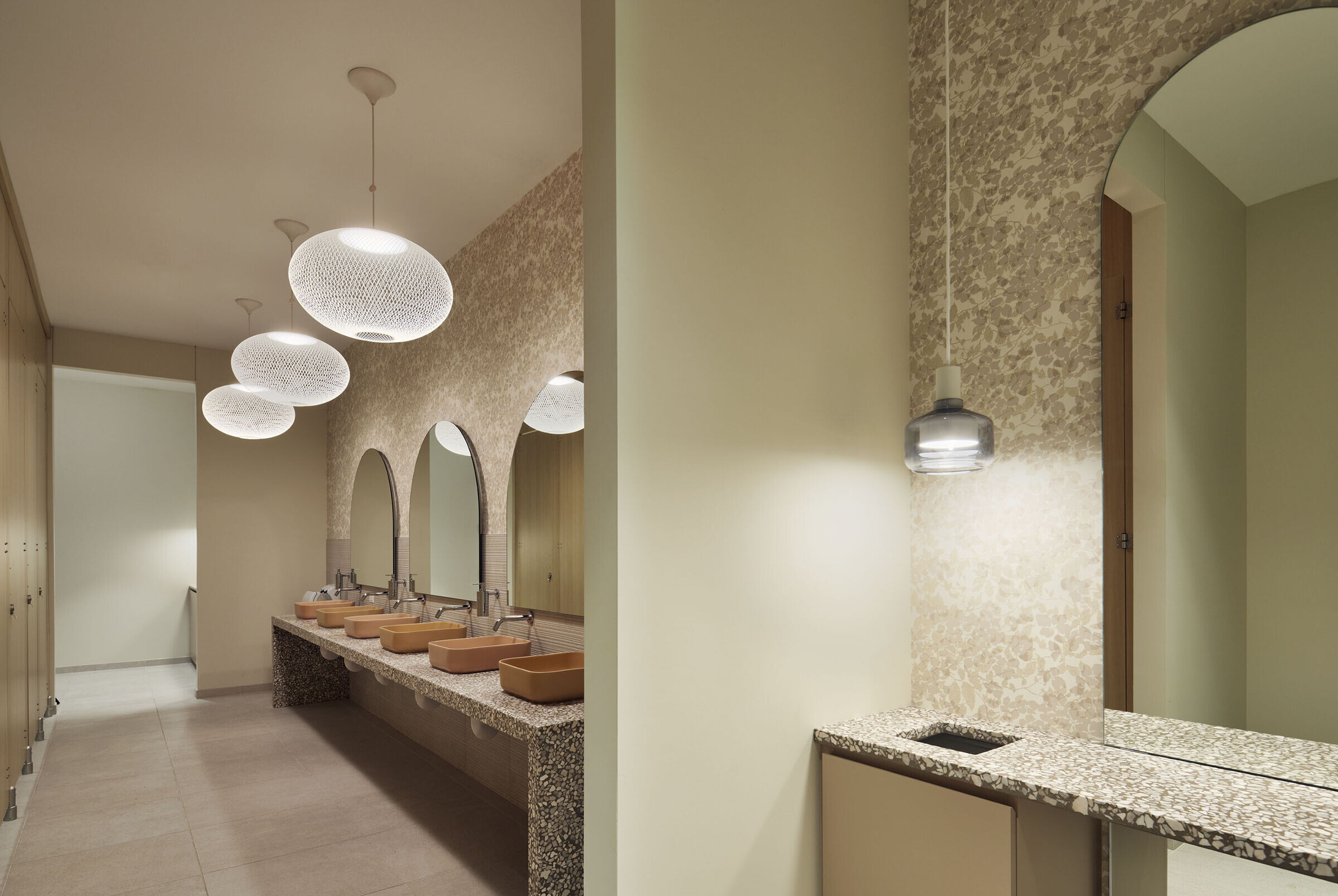 The material palette, inspired by the brand's purple color, is soft yet fresh. We blended the purple color with teal greens, rust, and soft oranges and accented with warm woods and metals. Plaster finishes were used on walls to add a hand-made feeling. Rounded architecture was used throughout, in arched doorways, curved walls and ceilings, to further soften the aesthetic. Lighting adds small moments of interest within the grand interior, the jewelry of the space.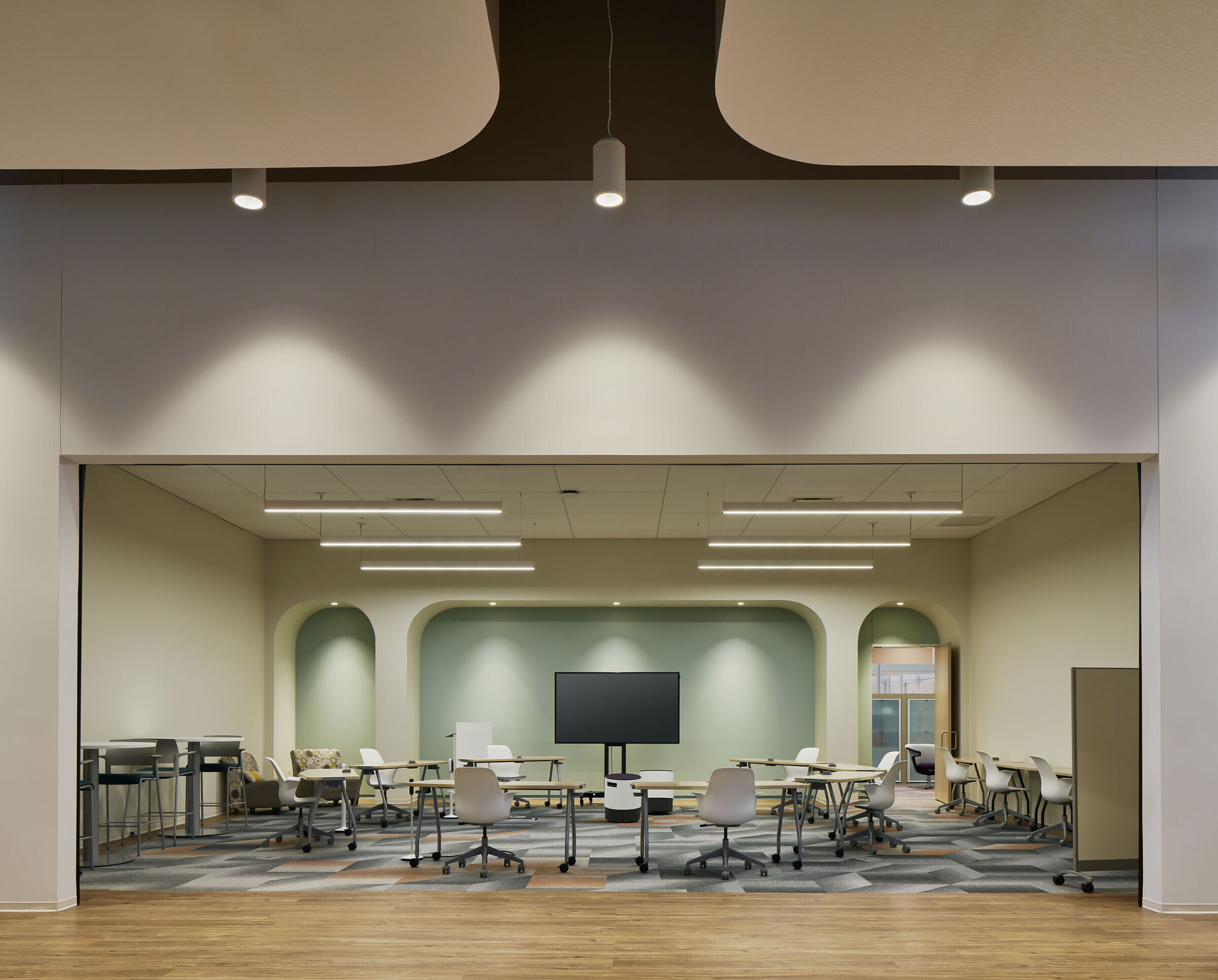 The design solution layers colors, materials, shapes and lighting throughout the interior which seamlessly moves from one space to the next.
Material Used:
1. Flooring: Carpet – Patcraft, LVT - Mannington
2. Interior lighting: Flos, John Beck Steel
3. Interior furniture: Steelcase and Steelcase brands
4. Tile Fireclay
5. Counters Concrete Collaborative