Founded in Montreal in 1989, GTI is a consulting firm specializing in information technology with over 30 years of experience. For GTI, staying at the same address for the obvious thing to do. The building's prime location and magnificent view were both factors in this decision.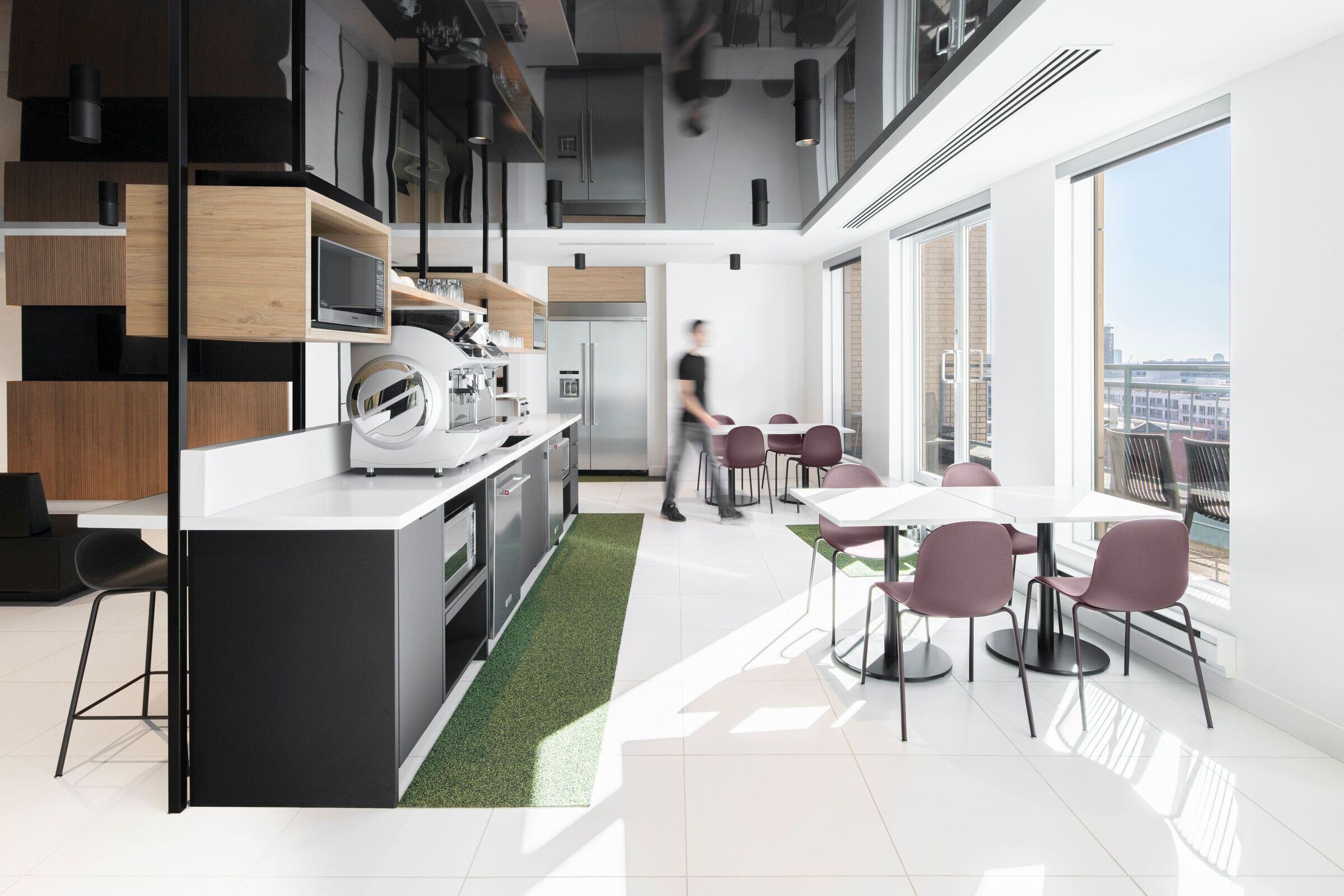 When GTI renewed their lease, they decided to let go of the 4th floor and to lease part of the 11th floor while keeping the entire 10th floor. As a result, their offices are now on two consecutive floors. This project allowed them to update and efficiently plan the layout of their work environment while taking into account the various services provided by the firm. We accompanied GTI throughout the entire project, from the pre-leasing drawings to the choice of rocks in the cactus planters!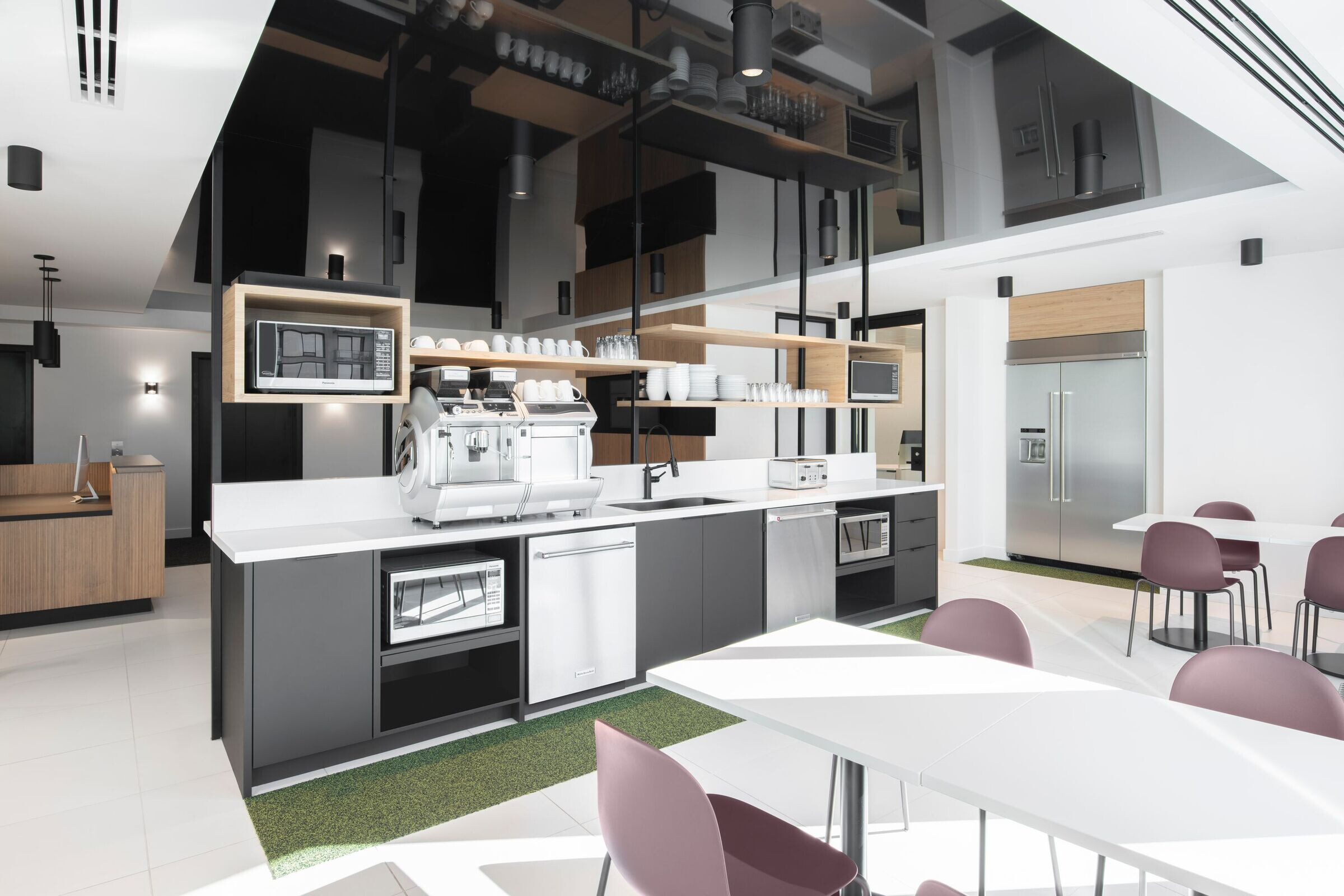 Right from the very start, the management team's vision for the new concept was very clear. Our main guideline was thus already outlined, and when we incorporated our ideas we became very enthusiastic about the final result that combines sharp black and white contrasts and a significant infusion of warm elements such as texture, color, and symbolism.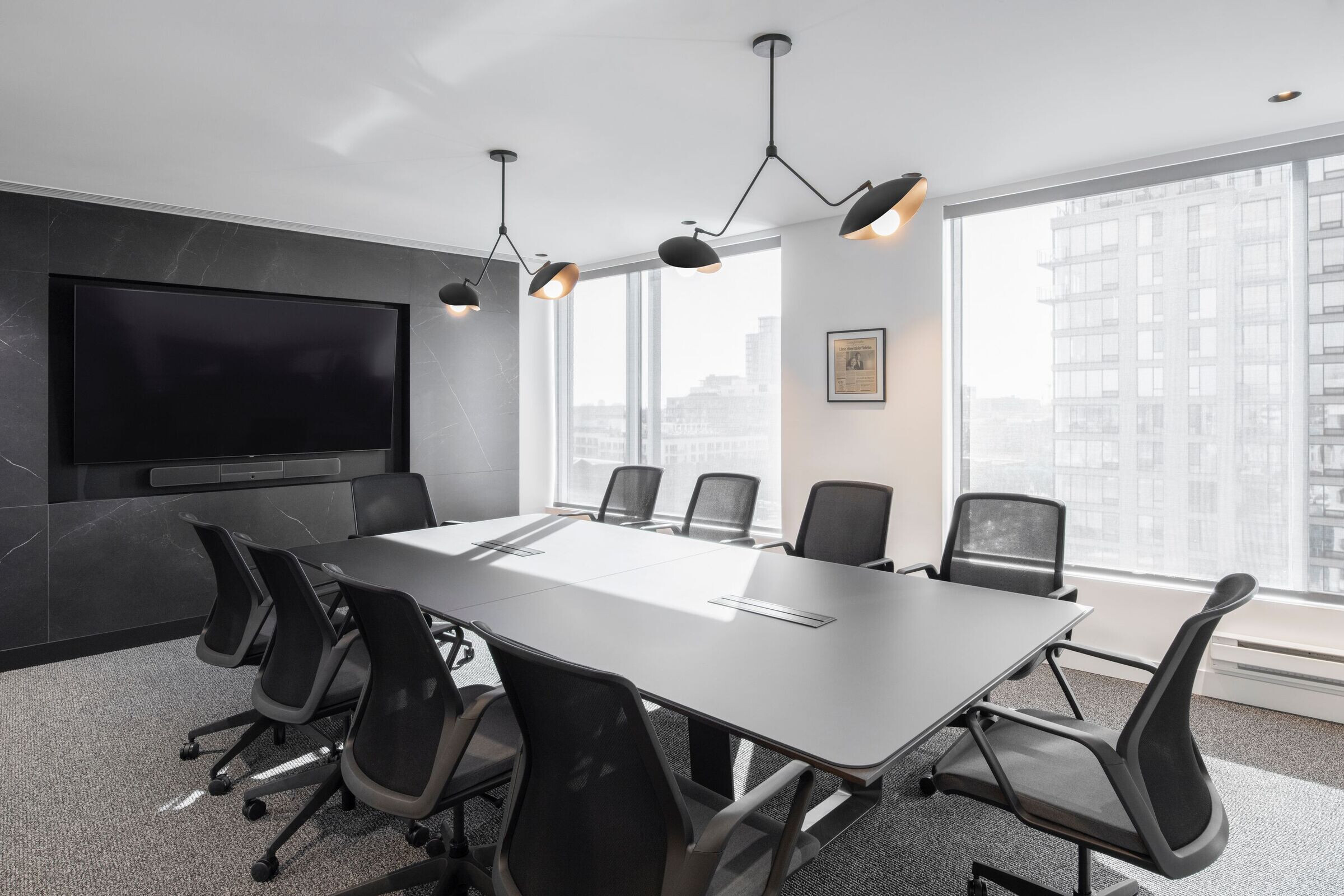 Notice the various wood components, the sepia-tinted colored films, the cactuses in the sand. The first impression when people come out of the elevator is quite striking. They find themselves in a multifunctional space that serves as the reception area, lounge, café/bistro, and kitchen. The reflective stretch ceiling gives the impression of an never-ending ceiling where lighting seems to float.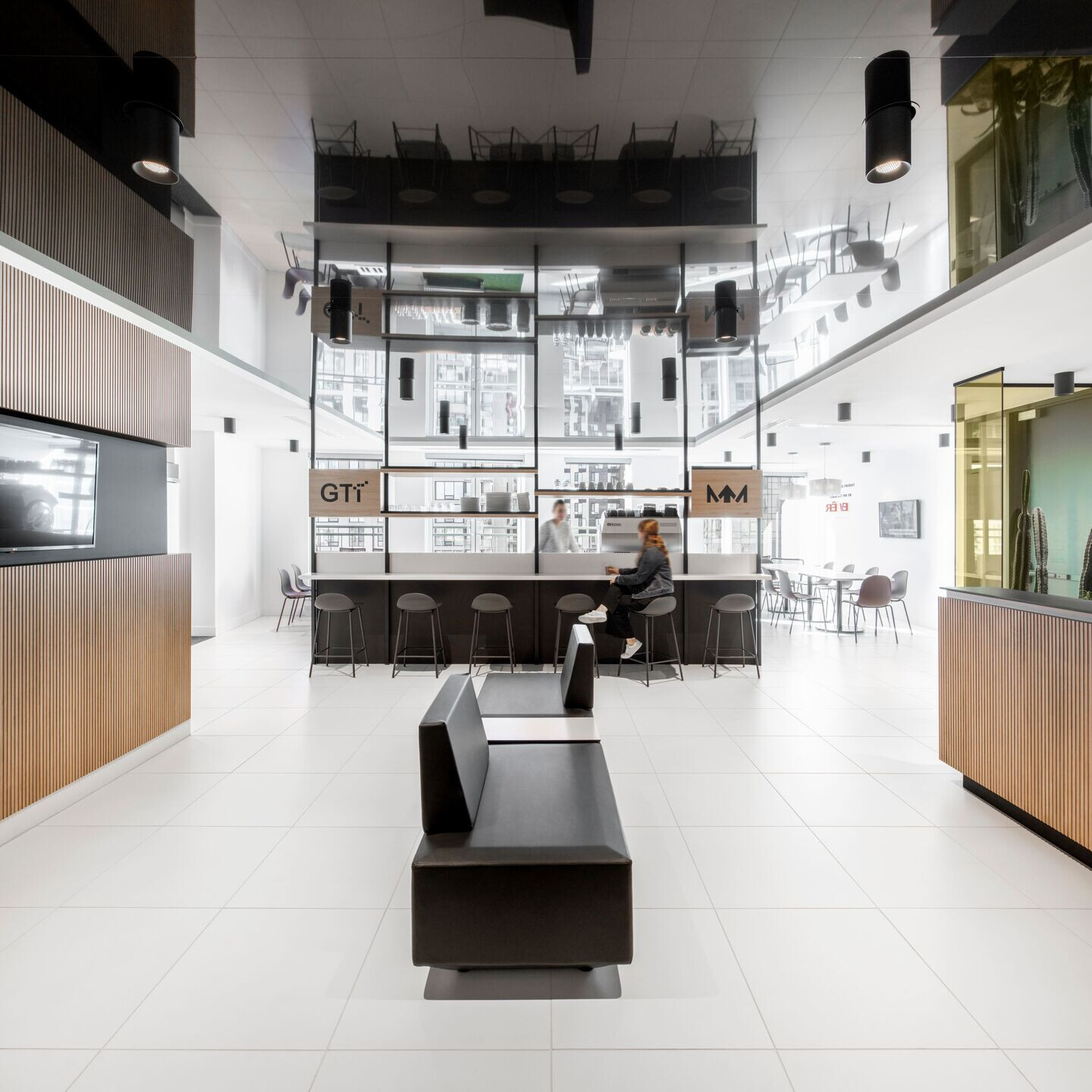 This fully open space is often used for happy hour events. The concept continues into the conference room, a place designed with chic and timeless materials where the firm can meet with its clients. Bringing natural light into the building for everyone to enjoy was a key request. On the existing 10th floor, we redesigned several closed rooms located near the windows and added window panes.
Material Used:
1. Flooring
General carpet (Tile) : Shaw contract - Collection Kindred - Beyond tile 5T261 Color : 48530 Ponder
Accent carpet Mohawk Group - Collection Timeline - KC254 - Color: 969 Morel
Ceramic tile Inalco – Storm - Color: Negro natural
Ceramic tile reception Italbec – Geotile - Color: Chromatico Blanco
2. Ceiling
Reception and Cafeteria – stretched ceiling in PVC Barrisol- Lacquer - Color : Noir Tulipe #02047 Harpon star noir
3. Doors and windows Teknion and Planiverre - Black aluminium frame and glass
4. Interior lighting
Conference rooms 10th - Luminaire Authentik - Coquelicot 11 LA11 Color: Black exterior; Black interior
reception and cafeteria - Eureka - Scout
General recessed lighting - Contraste lighting - Ardito LED A4RFR flangeless trim
Pendant lighint in open area – Miora - Frontenac - Gray St-Sebastien
5. Interior furniture
Lounge reception - Ottoman – Teknion - Collection : DNA
Cafeteria - Stools and chairs – Allermuir - Kin
Tables – Teknion - Casual tables
Conference rooms - Chairs – Teknion - Just-us
Table 10th floor - Teknion - C+D
General workspace : Work chair - Global - Factor // Visitor chair – Teknion - Around