Bold use of color can help show students where to locate the learning activities they love.
Inspire
Designs with purpose. Hampton Roads Academy is a private, coeducational school for 644 students in grades K-12. Founded in 1959, Hampton Roads takes pride in the sea-loving ethos of this coastal community in its bold school colors and crisp aesthetics. In 2019, a full renovation of its Lower School and dining hall aimed to incorporate color and design in deliberate, innovative ways.
Create
Every color imaginable. Hampton Roads' new design included flooring not only in a bold array of colors, but also in original intricate patterns that reflect the community's shipbuilding, seafaring history. They wanted their students to feel invested in their school and community, not just sailing through. Hampton Roads worked with Lockwood's Carpets to source and install Patcraft resilient and carpet in 12 different colors.
In the 110-ft. dining hall, Patcraft's team custom-cut CMYK in Sapphire and Solstice in radius, wave and diamond shapes to reflect local waterways. Stratified+ in Sapphire, Citrine and Mist and Possible in Carefree emulate a wave design in the hallways and open spaces. Each room's color was chosen so students feel connected to "their" space and its purpose, from art to chemistry to reading. Sunlight courses through skylights throughout the building to energize the colorful interiors.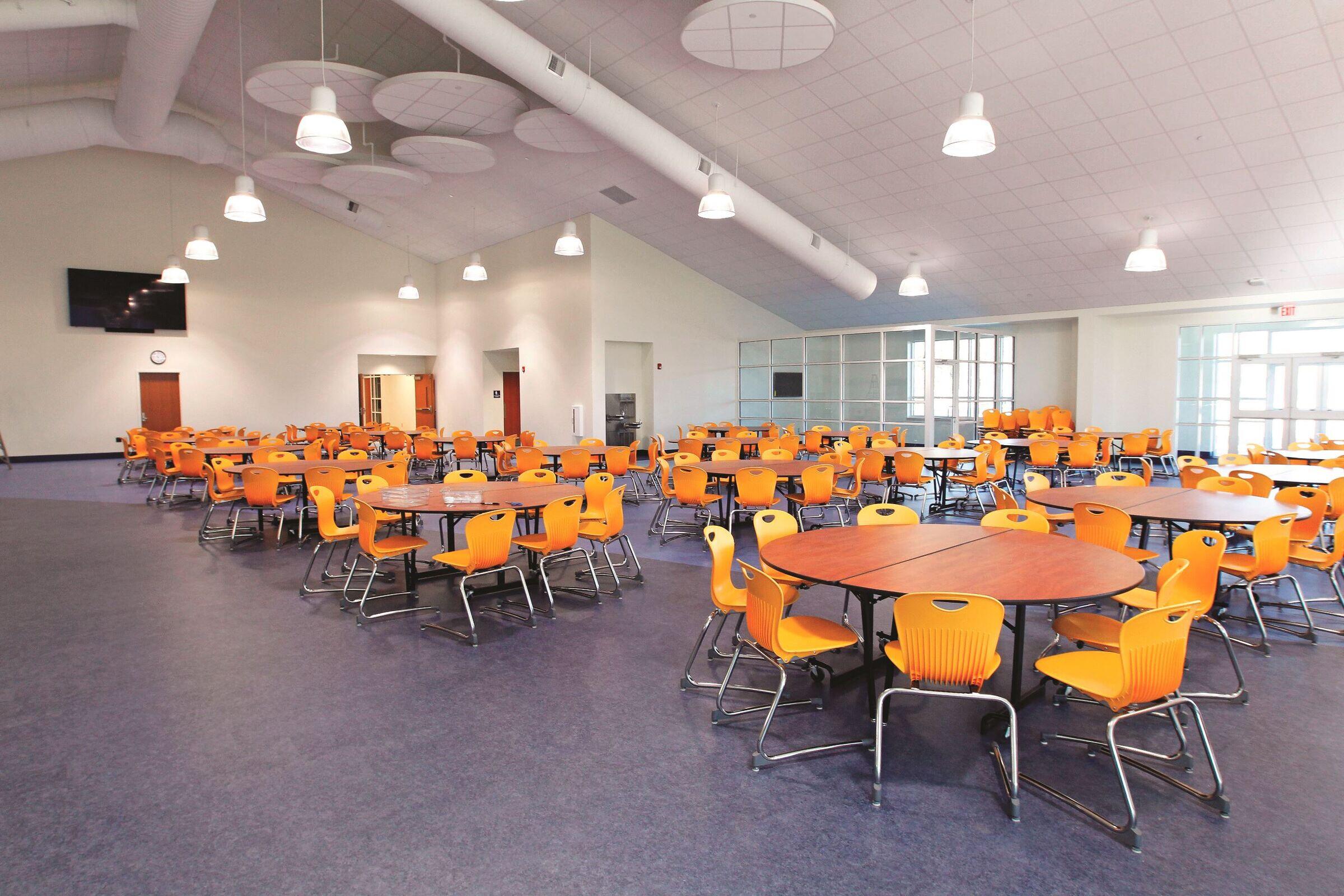 Transform
Transform experience. The students love their colorful new school. The colors create a sense of excitement for the students, while the innovative flooring designs evoke the community's history, creating a sense of pride and connection for students at Hampton Roads.