Through constant agitation and more intense experiences, HOFF flagship store at 111 Rambla Cataluña in Barcelona offers the fashion brand´s most electric version.
The new store addresses the space as a true commercial tool, with an original configuration incorporating various product capsules designed to facilitate purchase. CULDESAC's design thus configures a route based on constant impacts, activating various experiences guiding and leading the visitor to the back of the store.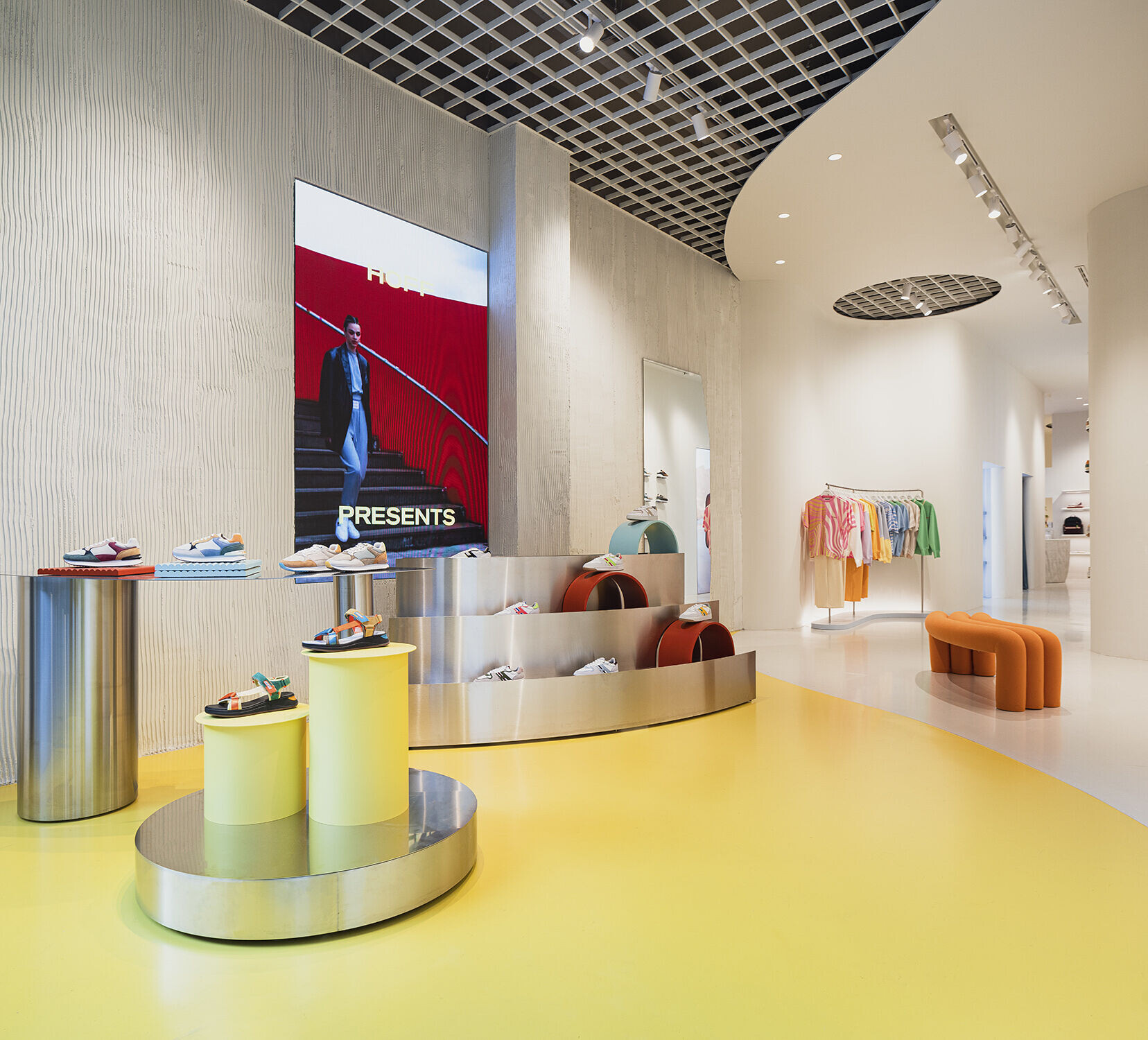 THE ROUTE
The experience begins with a pre-store pop-up –an ephemeral space for interventions and exhibitions radiating the energy of HOFF universe and inviting shoppers to continue the journey with the curve as your guide. Material, light and colour contrasts actively promote purchase throughout the store while these themed capsules generate aesthetic impacts, configuring spaces with strong product messages.
"Our vision for HOFF aims at shaking and spreading its DNA across the store: spontaneity, energy, colour and art interacting as complimentary layers to ensure the best experience. We introduced new materials and finishes, but, above all, a new way of understanding the relationship between the brand and its followers."
Borja Berna – Lead Architect & Strategist at CULDESAC
The store works on fluidity as a spatial sensation, its curves and unique displays define a very dynamic and powerful circulation and exaltation of the product, addressing the commercial aspects in a very productive way while inviting visitors to discover more.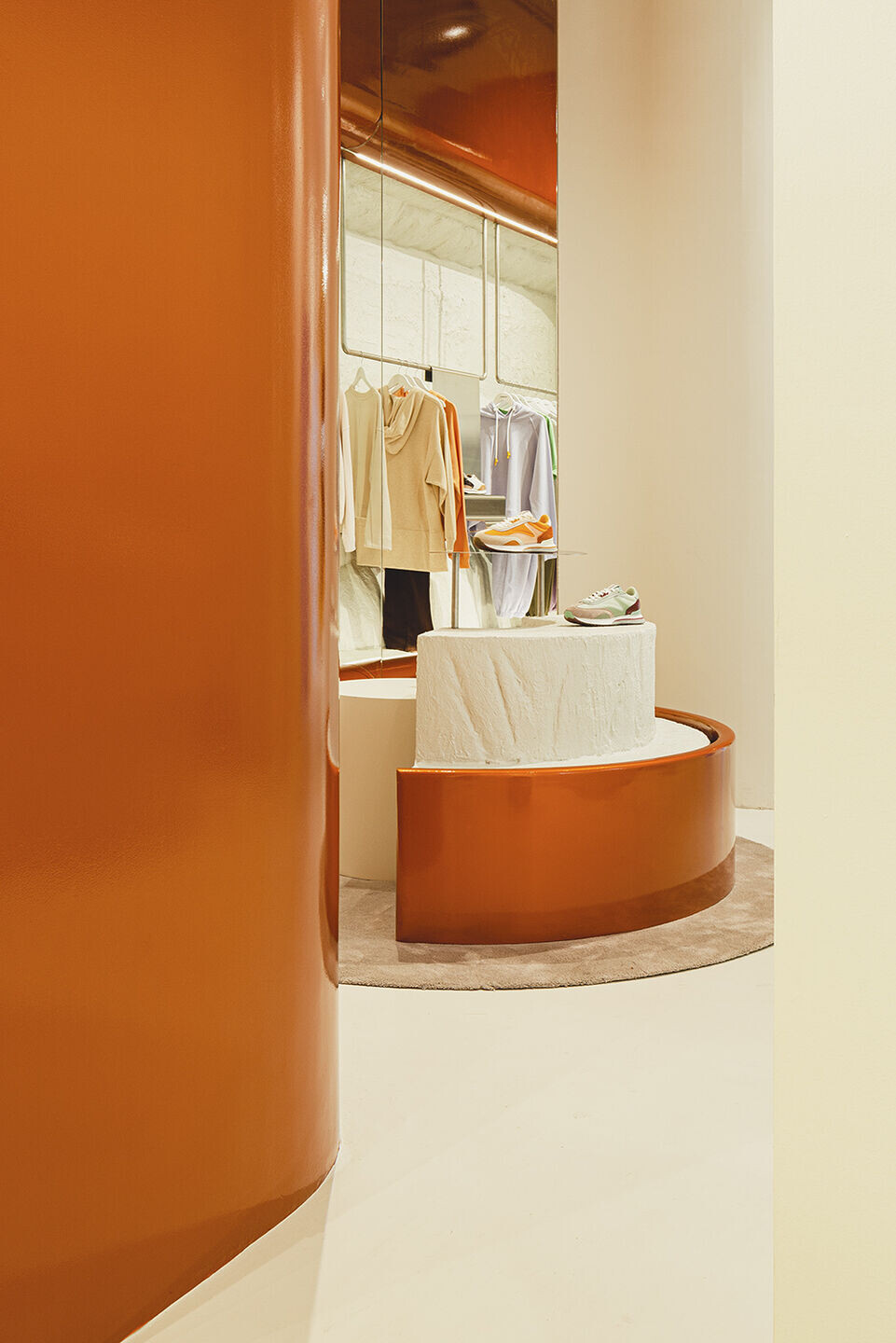 "Our design is based on the idea of the brand as a host, the area for product sales is just another space within a universe fuelled by art, content, design and experimentation."
Lucía del Portillo – Lead Interior Designer at CULDESAC
CONTRASTING MATERIALS
Trowel technique on the walls and vinyl furniture with rust-coloured car paint coexists with more spontaneous pieces of stainless steel in a space covered with painted fiberglass designed by a "Fallero'' artist from Valencia.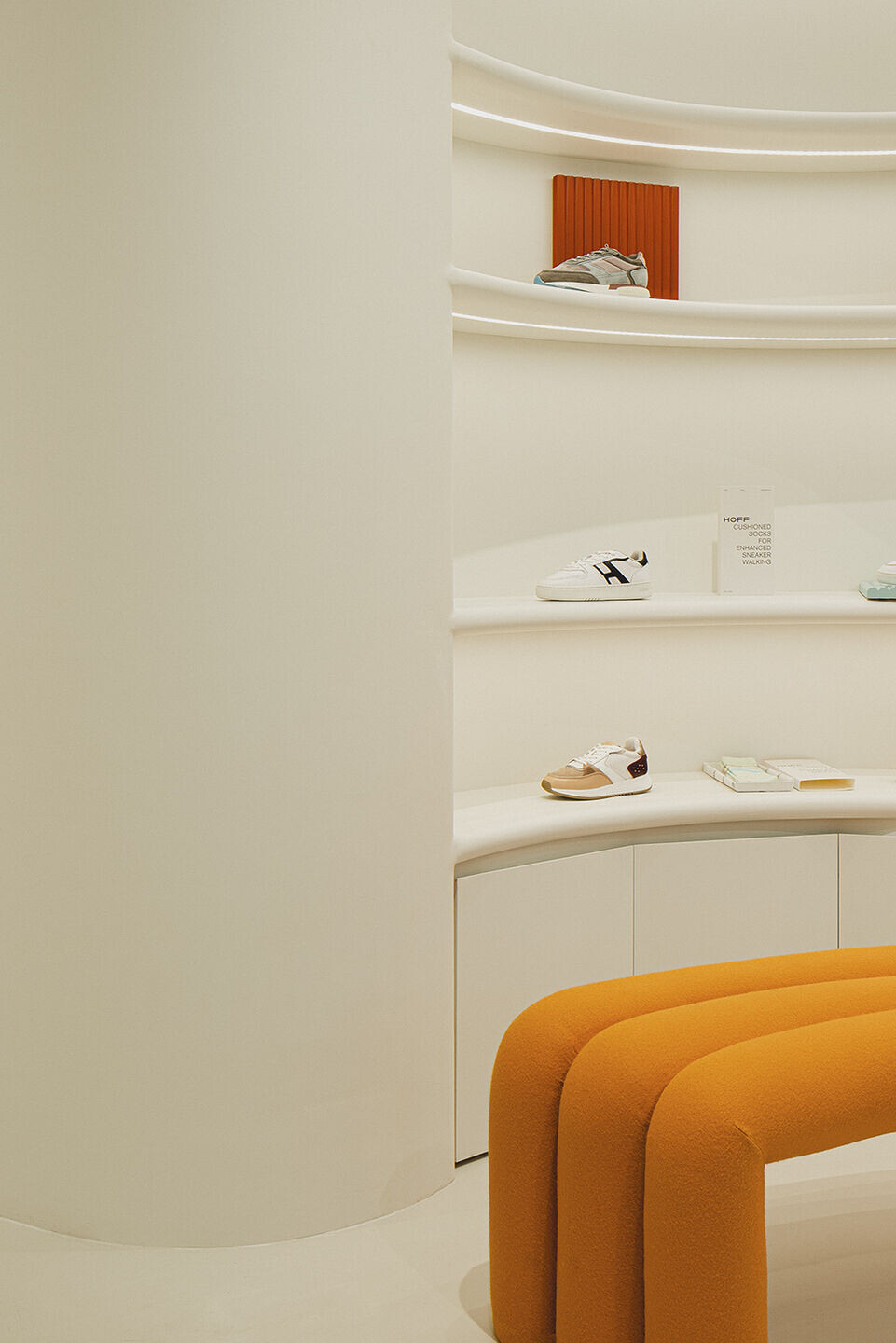 The innovative proposal developed for HOFF is part of a general expansion strategy that the brand plans throughout 2022, with the opening of more stores also designed by CULDESAC.