This project of single-family housing was born from the idea of separating the existing plot into two independent plots. One of the areas is maintained for the pre-existing housing of 1,900 and the new segregation for the present project. Both plots remain separated by a wall, but visually linked from the second floor.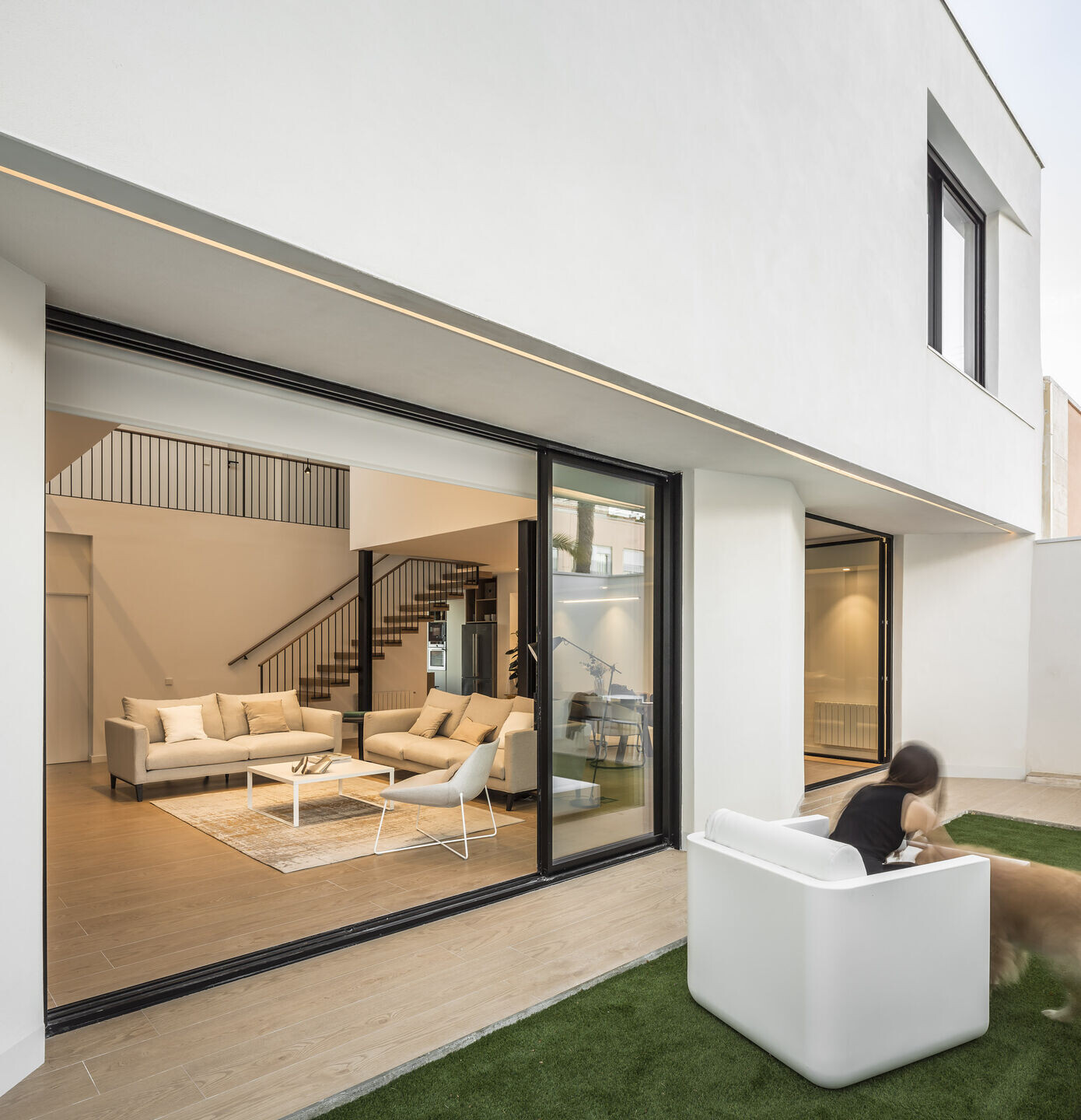 The main condition we faced for this new construction was the difference in level of the land of more than two meters from one point to another of the house. To solve this handicap, a house with access to one of the facades of the street was projected, and whose volumetric objective was to purify the ornament of the adjacent house, updating the forms to the contemporary architecture.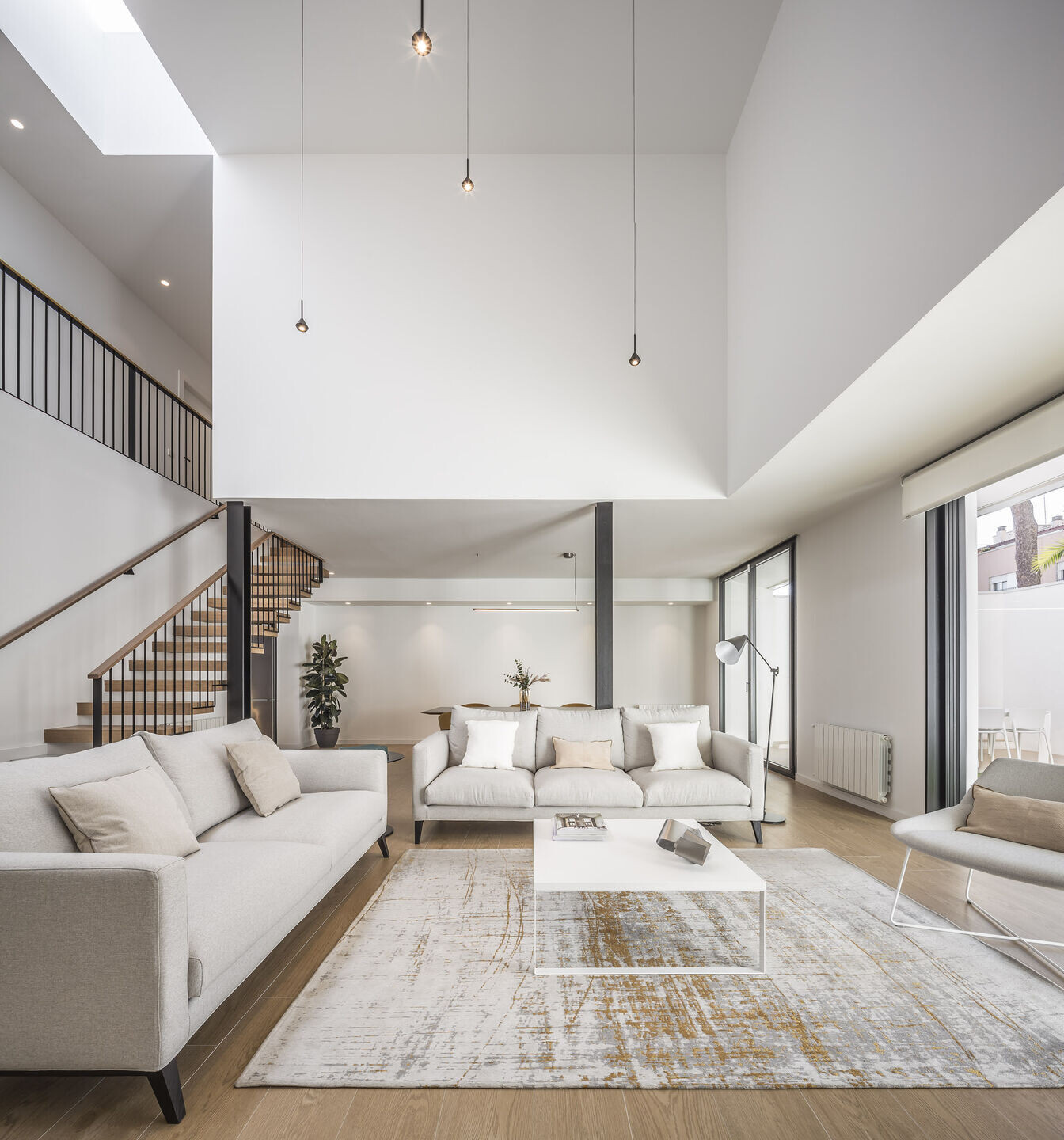 The house is planned as a cube divided into two parts by a large tear from the vertical plane to the roof, this being the main entrance of natural light to the double height that is projected into the interior. The separation of the spaces of the house is contemplated in two big areas, the day area in the first floor and the night area in the upper floor.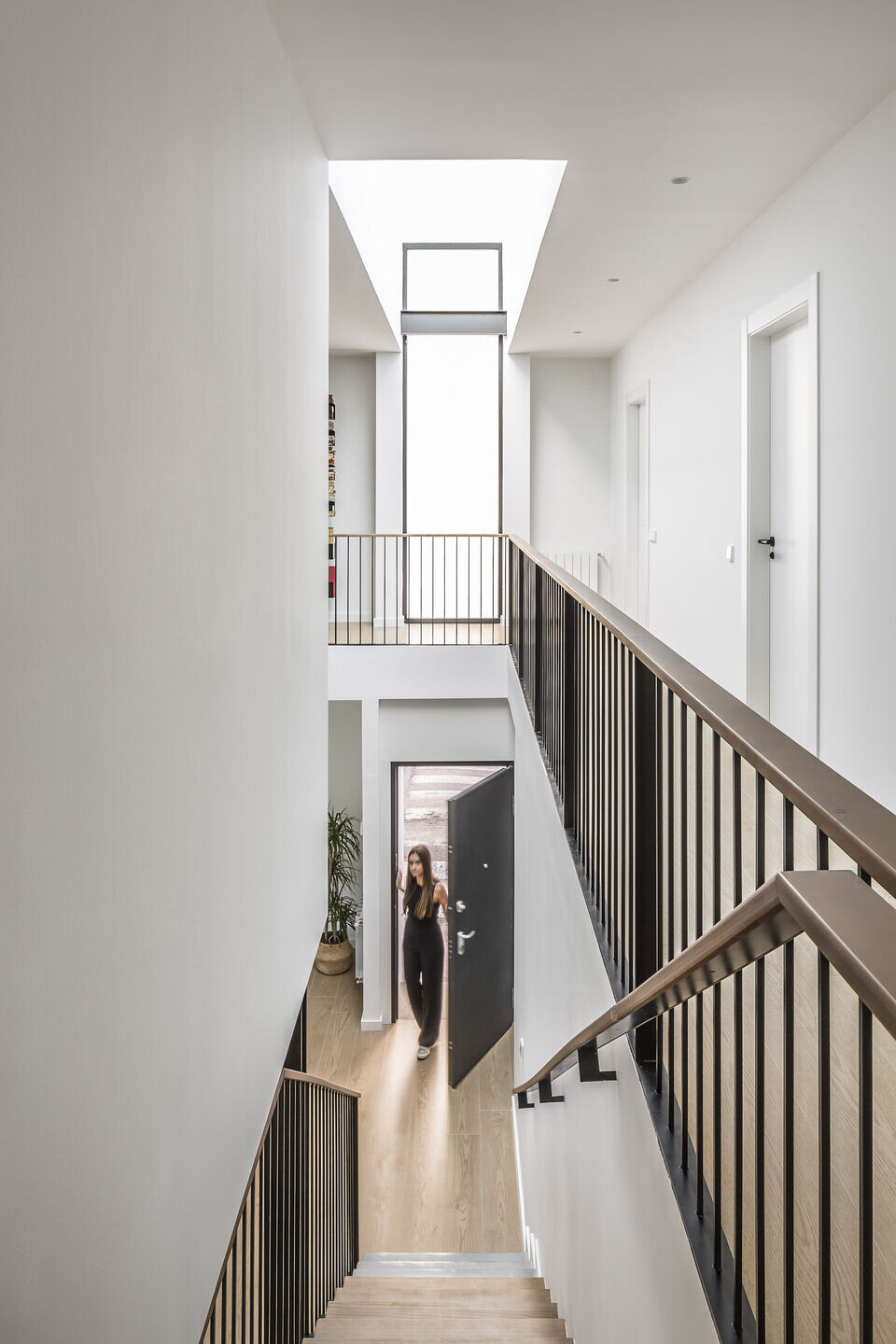 The access to the house was planned with a skylight, the great protagonist of this project, followed by the double height access where the staircase and the footbridge meet the library.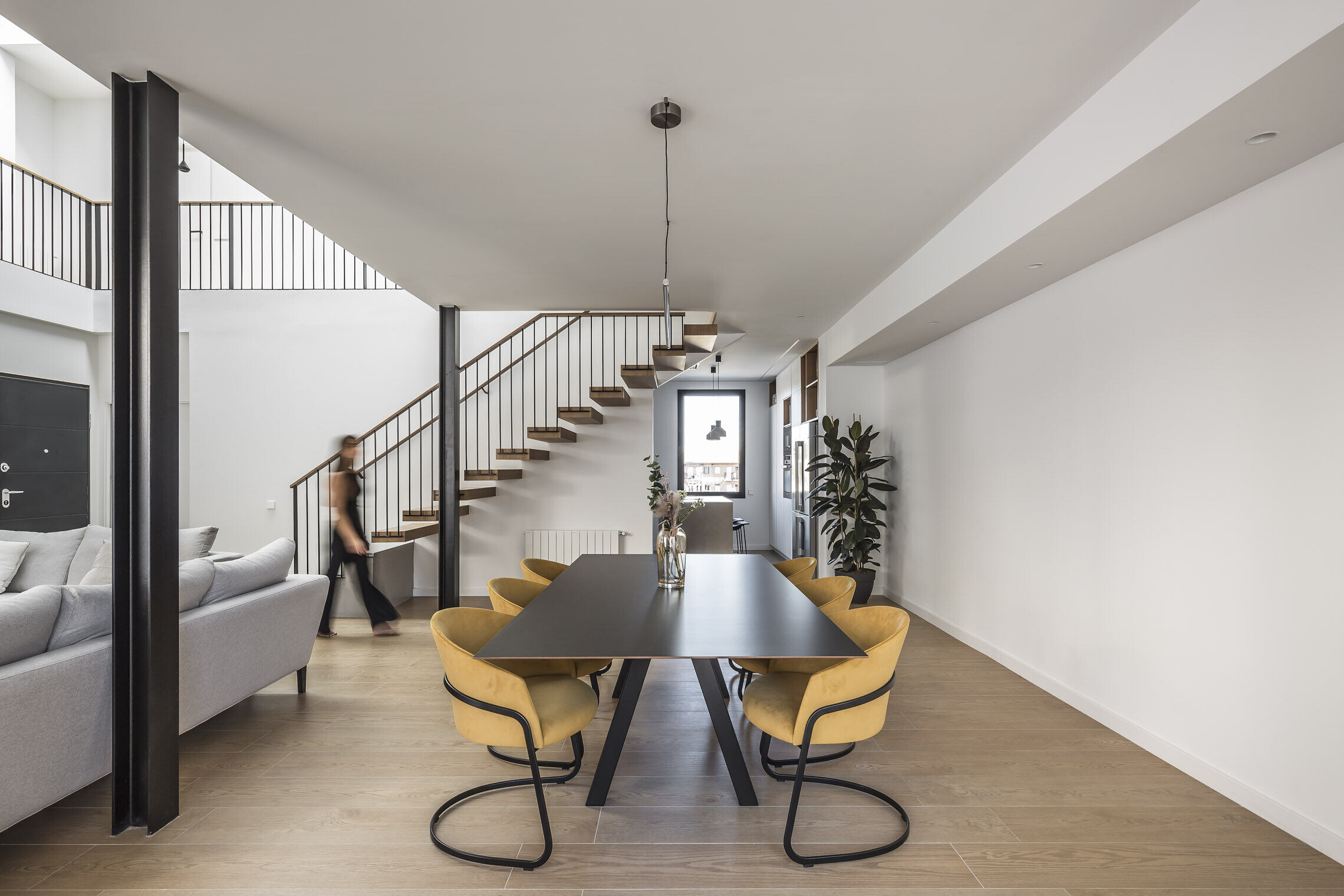 The open space of the living room/dining room/kitchen opens up to a courtyard thanks to a wide window, thus linking the exterior area with the interior area of the house. On the upper floor of the house are distributed the secondary bedroom, office and master bedroom with bathroom and dressing room.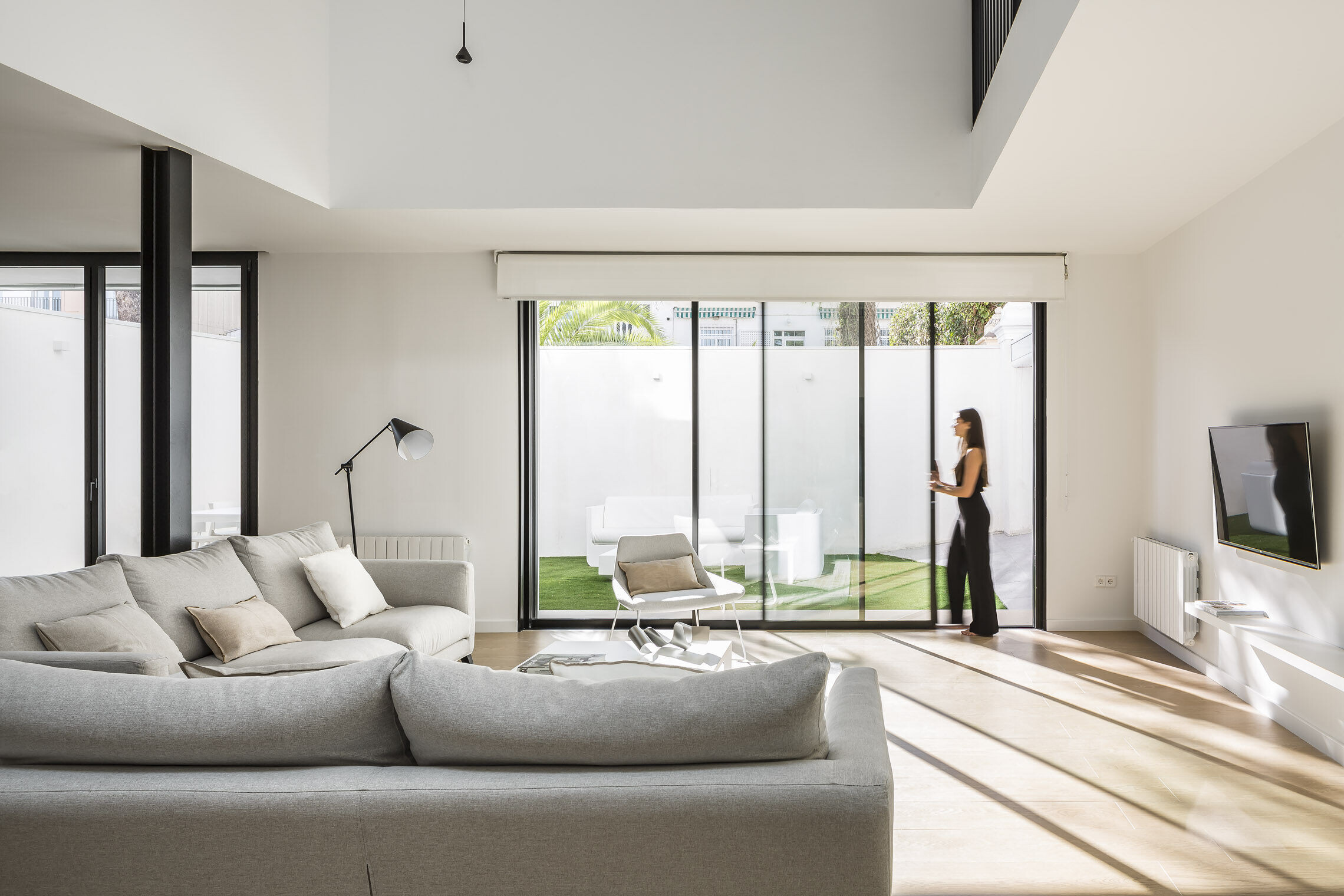 In short, for this project of new construction we sought to achieve light and warmth to the space. Casa Godella reflects through its materials the simplicity, elegance and minimalism of a house with a touch of innovative design.