It is a house for 3 generations of grandfather, couple and 2 children built in Osaka city. The structure is a double-decker wall-type reinforced concrete structure. The exterior is made by turning a white and flat blindfolded wall like a double skin to accentuate the exterior and hide the windows that passersby are worried about.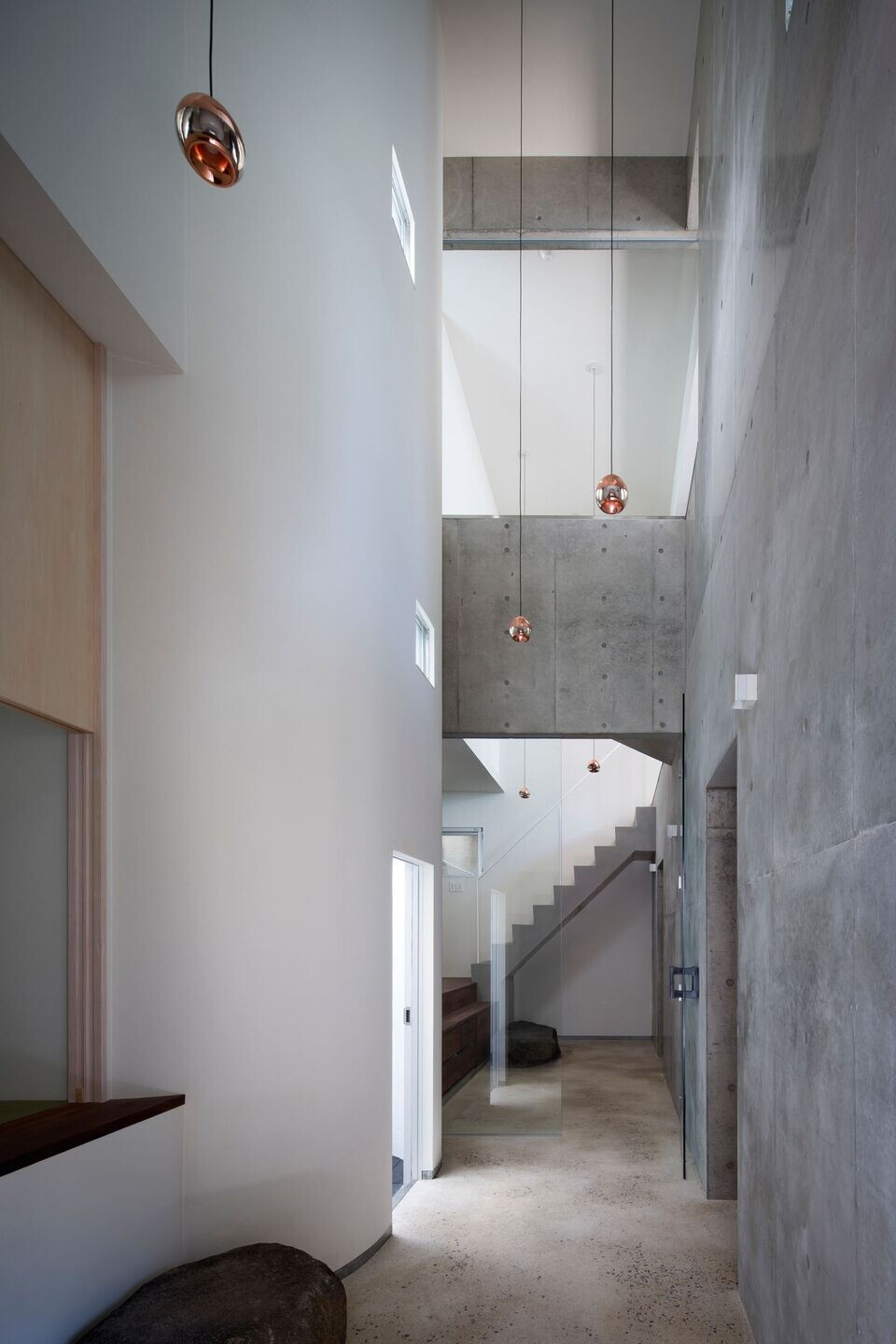 By cutting the corners of the outer wall diagonally, an opening can be made in the horizontal direction, and the impression that tends to be cold is alleviated by light leaking from there.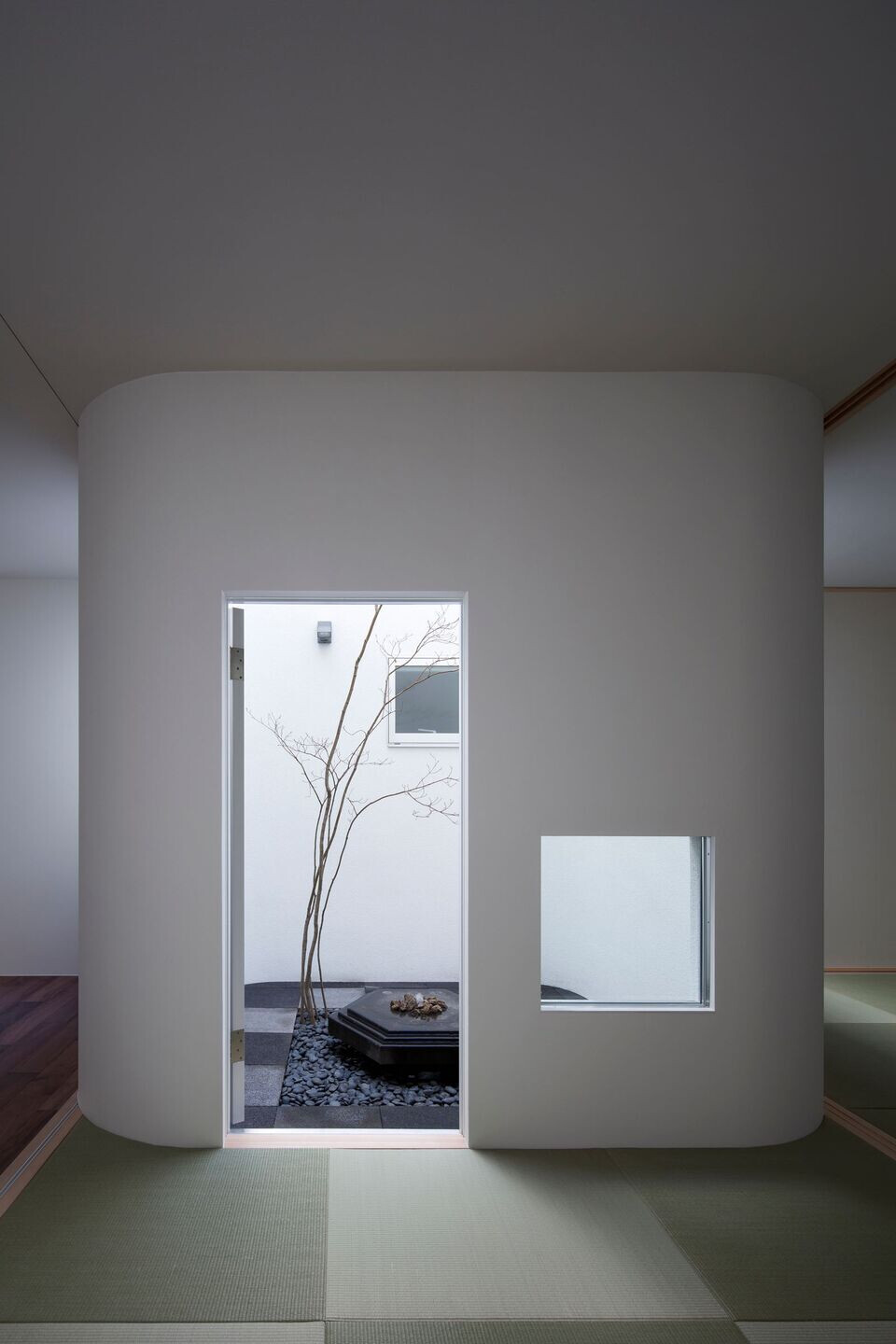 The interior can deliver soft light to each room from the skip floor and the two courtyards. You can be aware of the brightness and nature, and the tubular chimney effect promotes the circulation of air in the room.
The dirt floor at the entrance is a traditional Japanese "tataki" finish that creates a calm atmosphere while creating a modern space.
Material Used:
1. Facade cladding: Photocatalytic,Hydrotect Coat, TOTO
2. Flooring: Walnut, Grace board, BOSCO JAPAN
3. Windows: Aluminum, EXIMA31, YKK AP
4. Roofing: Sheet waterproof, View top, TAJIMA
5. Interior lighting: glass, pendant light, DAIKO
6. Interior furniture: KITCHEN, BAY, TOYOKITCHEN