The house is located in West Cliffs, golf resort in Óbidos, Portugal. We are out in the country, by the sea. One part with natural pine forests, various species, suited to a sandy and dry soil. The other shaped by the winding layout of a golf course with extensive lakes and equally winding footpaths and roads linking plots for houses, the hotel, leisure areas and the beaches. We had an idea for a way of living in constant harmony with the land and the sea.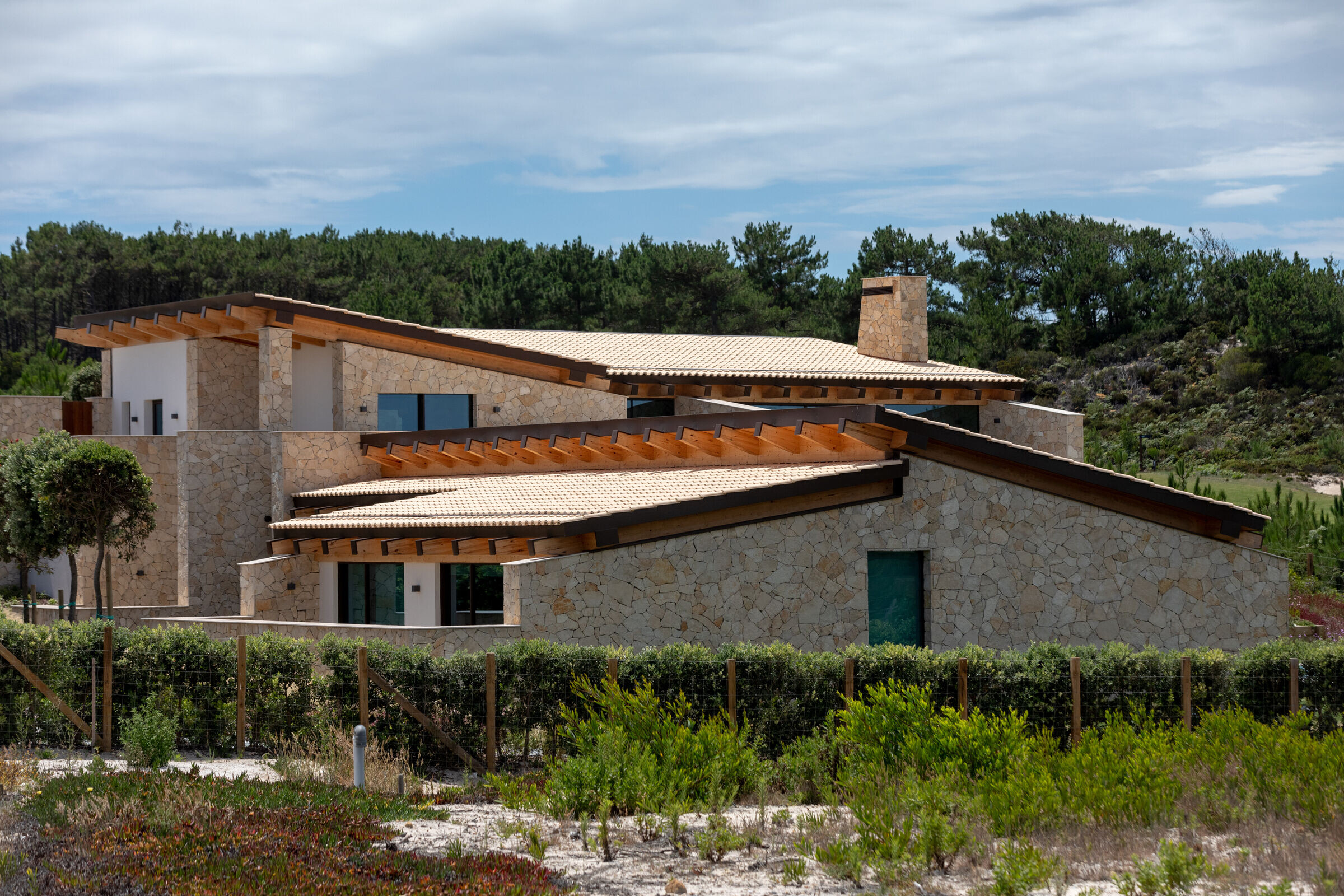 We proposed spaces that open out unashamedly to the nature that envelops it. This link to nature is made more evident with the choice of materials – stone, wood and earth colours, blending the built into the landscape.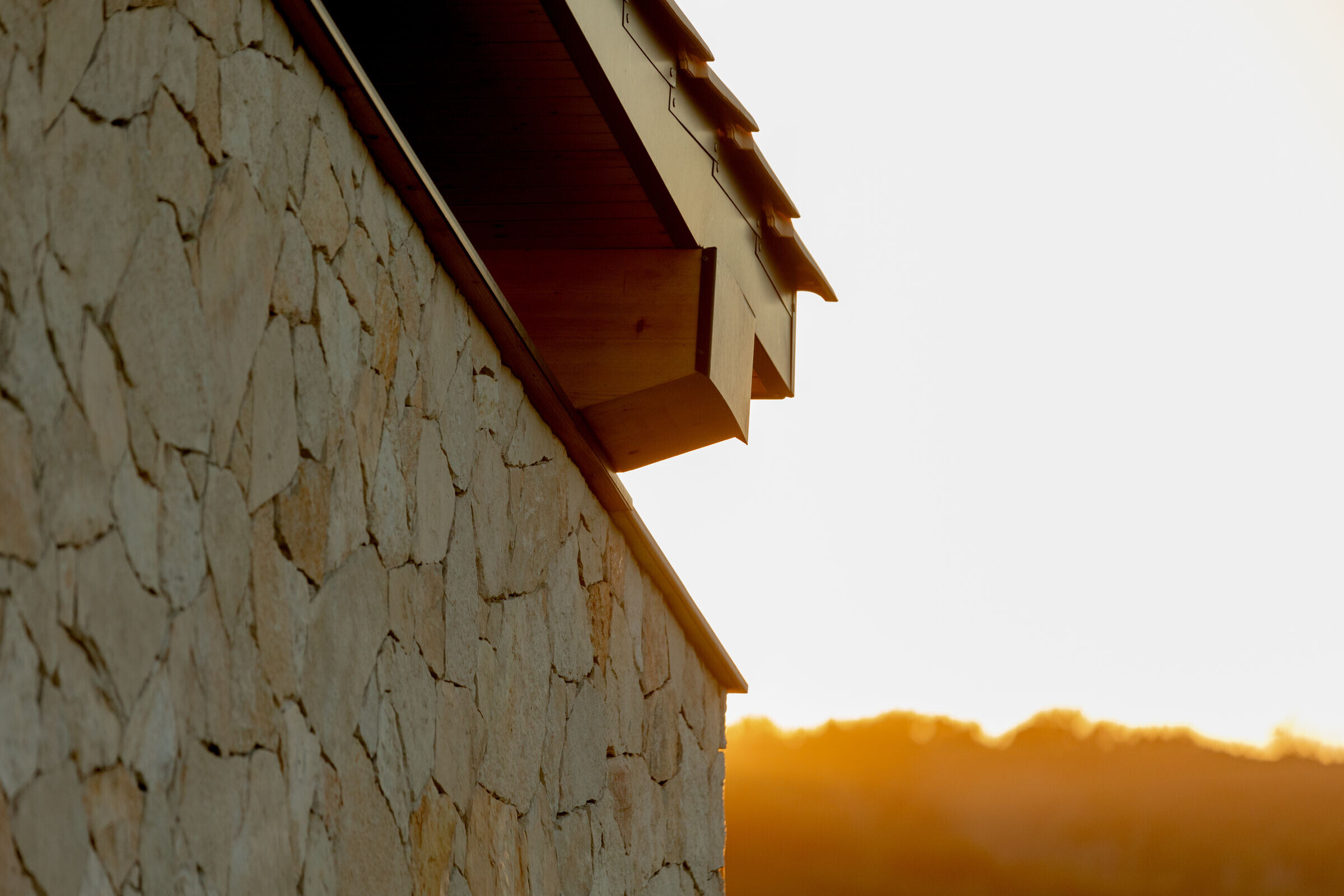 We wanted a close relationship between the indoors and the outdoors. Generous glazed surfaces to look out unimpeded and the use of the same materials inside and out, visually and physically linking them.
The house consist of two volumes - the first one develops onto two floors, with social areas at a higher level, and the technical area, garage and storage areas on the level below.
The second, lower volume develops following the terrain, with more private areas - four suite bedrooms that are organized in a longitudinal plan, with direct connection to the back garden and the swimming pool.