On the eastern outskirts of Tulln, a spacious residential building is concealed behind a closed façade. With access from the street in the north, the narrow structure extends from north to south.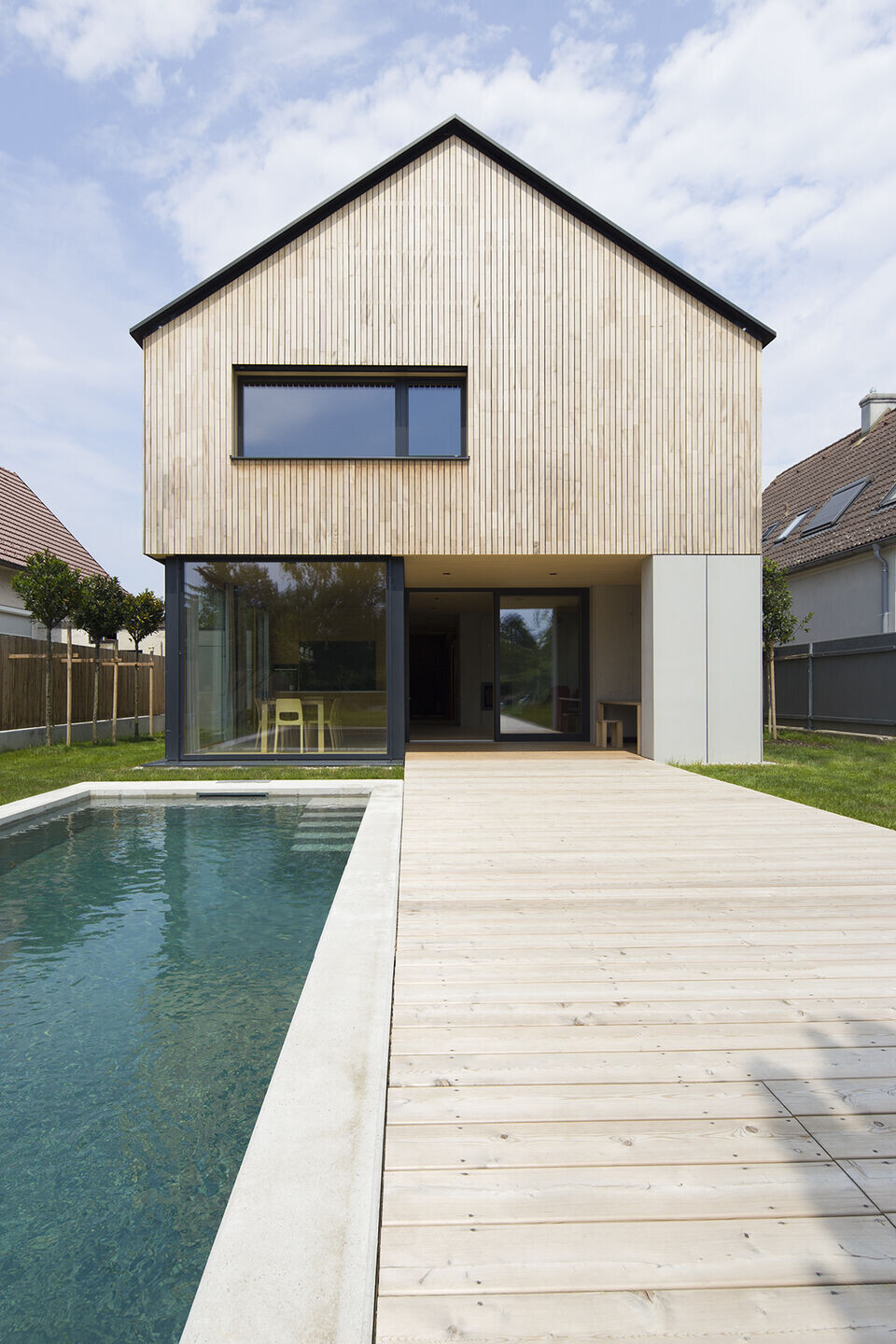 On the street side, the ground floor made of individual concrete blocks and the wooden structure above it present themselves as two clearly separated volumes. The ground-level blocks are offset from each other in such a way that on the street side an incised entrance area and on the garden side an incised loggia are created. In between, a generous but differentiated living space is created. Towards the south, the building opens up more and more and is finally oriented completely towards the garden.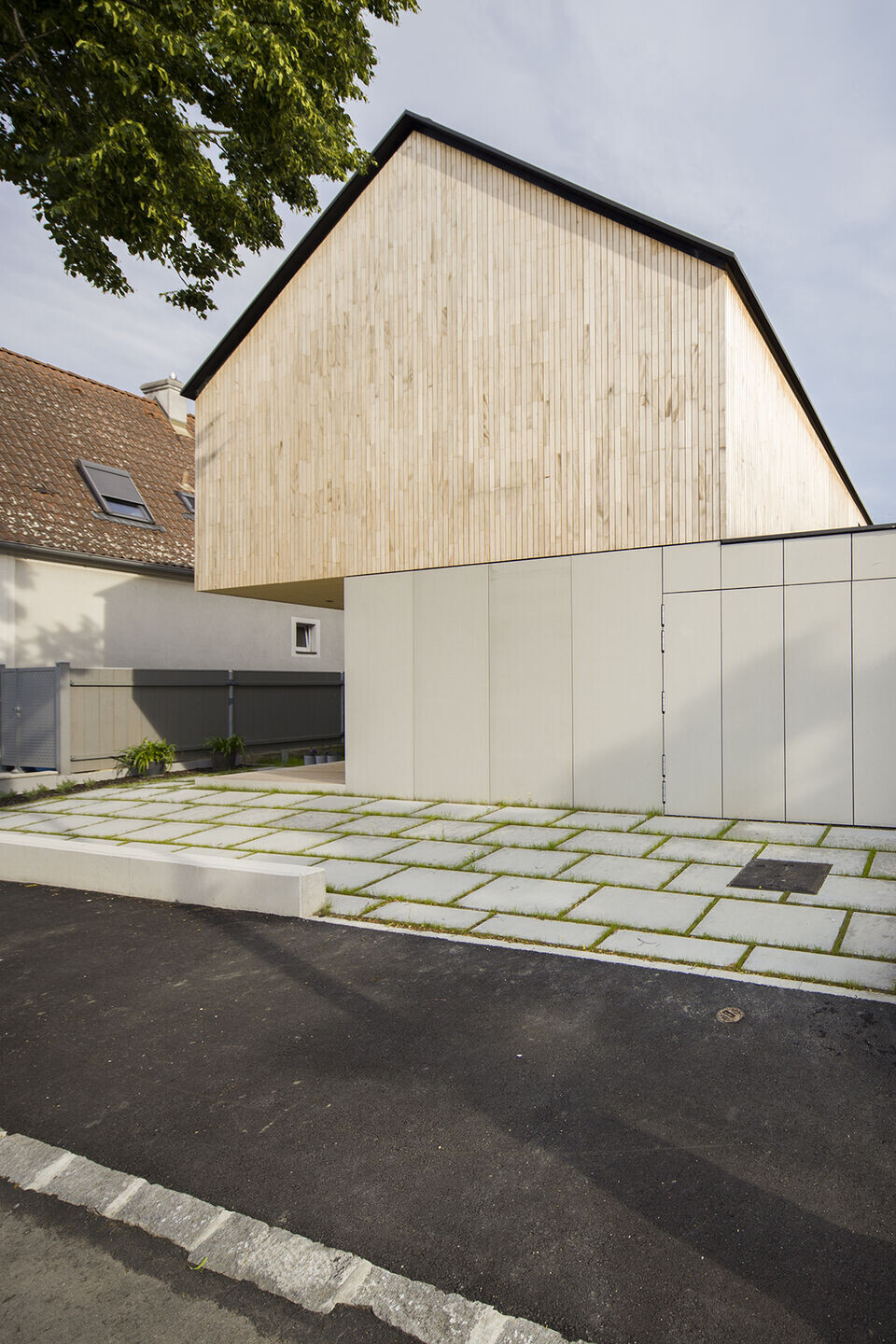 As soon as one enters the building, a view axis opens up into the greenery. The glazed living space allows the exterior and interior to merge and creates an open atmosphere. The children's rooms on the upper floor are nested together by raised levels under the gable. The bedroom and bathroom are connected by an incised terrace. It allows light to flood into the interior and provides an additional hidden outdoor space.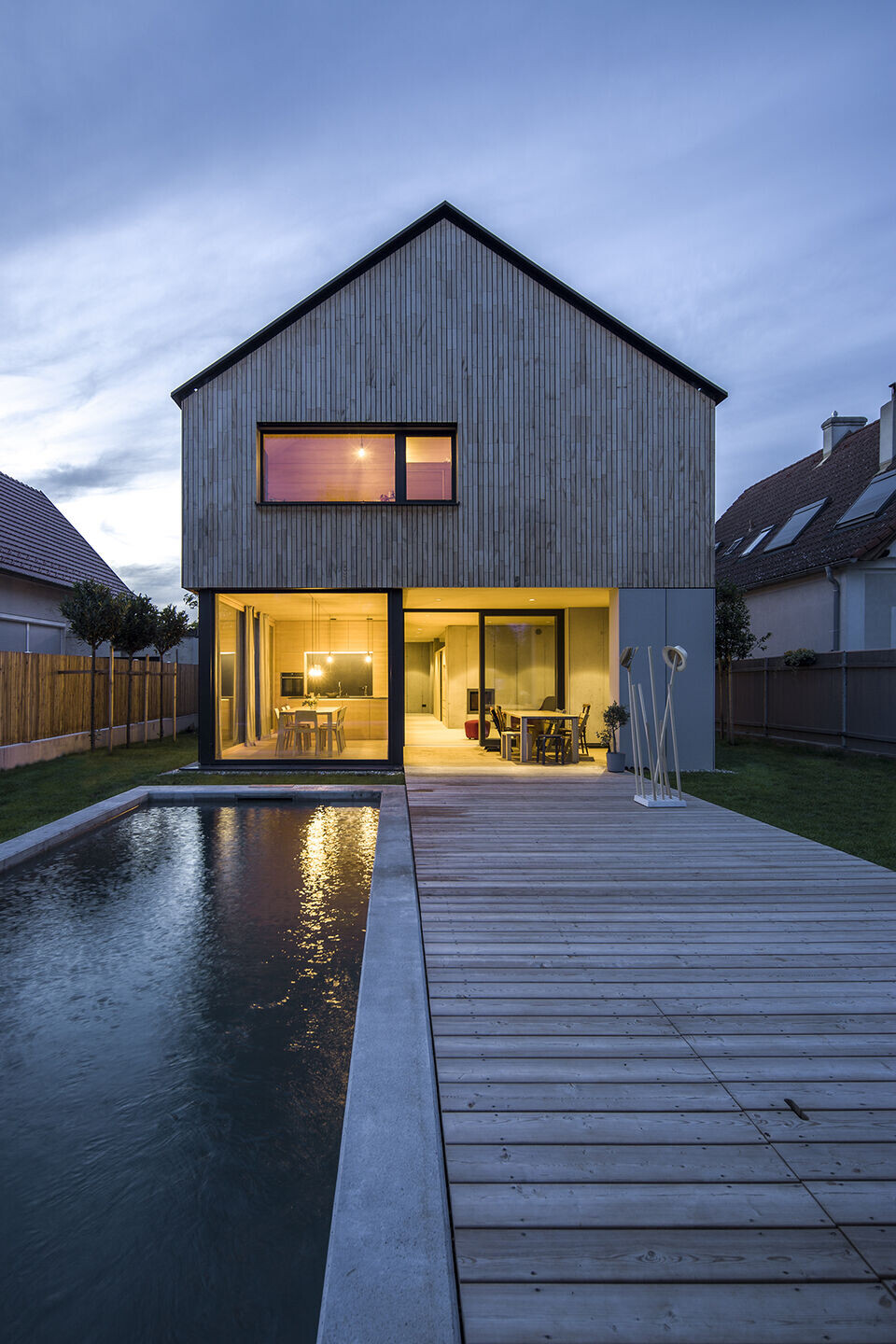 The ground floor and basement are concrete structures. This raw character can be read in the entrance floor, where exposed concrete and soft wooden surfaces of silver fir and white oiled ash meet. The upper floor is a solid wooden structure placed on the concrete base. The construction principle is carried to the outside via the façades made of fibre concrete panels at the bottom and vertical wooden battens at the top.
A geothermal heat pump ensures a sustainable energy concept, which is additionally supported by controlled living space ventilation with heat recovery.